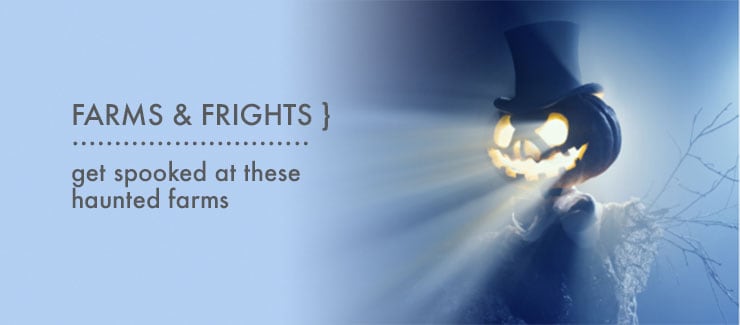 Intrigue and a bit of spook characterize our fascination with the sleepy hollow gourds of all shapes and sizes as we prepare for the month where tradition and lore meet. Whether you opt for the classic neighborhood door-to-door or not, we encourage you to venture further outdoors to farms that offer pumpkins, frights, and other tricky delights all October long! See below for a list of a few spooky farms to visit, and check out our free Farm Finder to discover farms in your neck of the woods.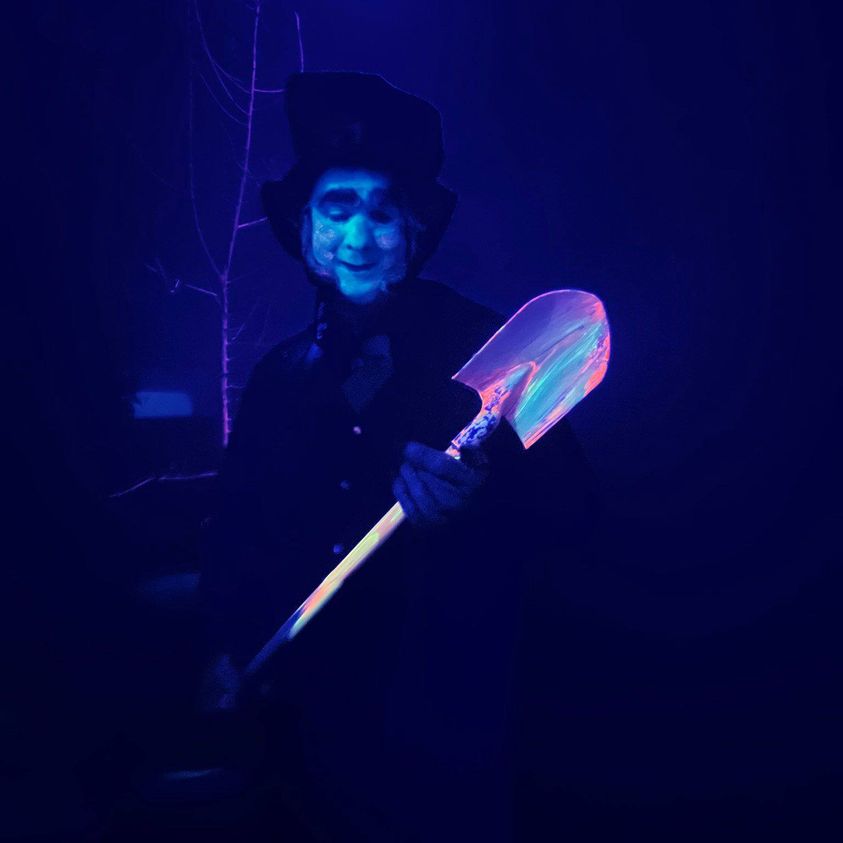 Boyette Family Farms | North Carolina
Journey into the mysterious Clayton, NC and join in on the Halloween spirit at Boyette Family Farms! During the daytime, you'll be able to pick pumpkins, play ball toss, milk cows, and much more, but at night - the ZOMBIES come out to play! Clayton Fear Farm transforms into a haunted scream park, where you'll experience attractions, like the terrifying Fear Farm Academy, the horrific Slaughterhouse meat-processing plant, a dive into a dark abyss, known as the Black Hole, and much more.
(919) 553-0016 | 1620 Loop Road Clayton, NC 27520
Fear Farm
| Arizona
Does this not just sum it up in one word - FEAR? As if one haunted house isn't enough, this farm has FIVE! Just to keep you afraid all night long! Choose from Dead End Slaughterhouse, Nuke Town, Sinister Circus, Dead in the Water, and The Spirit of Halloween! We're scared already.
602-344-9615 | 6801 N. 99TH AVENUE, GLENDALE, AZ 85307
Pumpkin Nights
was founded in 2016 at the Minnesota State Fairgrounds with a mission to showcase local artists and celebrate the most magical time of year without the gore and scares. Now, Pumpkin Nights runs through the month of October in many cities across the US. At PUMPKIN NIGHTS, you will venture along a half-mile walking path, where you'll discover the Forbidden City, a Pirate's Cove, and more fantastical lands built using over 5,000 hand-carved real and artificial pumpkins. The celebration continues with entertainment and games in The Village, our festival area. Pumpkin Nights will be open Mondays, Wednesdays, and Thursdays from 6:00 PM to 10:30 PM. We will be open from 6:00 PM to 11:00 PM on Fridays, Saturdays, and Sundays. Experience Halloween like nowhere else in Texas!
(512) 837-1215 | 10621 Pioneer Farms Drive Austin, TX 78754
Roca Berry Farm | New Hampshire
During the day, Roca Berry Farm offers up SO many family-friendly activities, ranging from Bunnyville and Candyland to the Duck Races and Corn Corral. BUT when the sun sets, this Nebraska estate morphs into Roca Scary Farm! Do you think you can make it through The Psycho Path? What about the Zombie Hunt? You SURELY won't last at this haunted manor!
(402) 421-2255 | 16531 S 38th Street Roca, NH 68430
Black Island Farms | Utah
These farms offer year round fun that is enjoyable for everyone. Live music, farm fresh produce and corn mazes are some of the many activities offered! They are known for their Halloween offerings! Are you willing to go to Nightmare Acres? We hope you'll be brave enough, because this Utah farm is where you go to have nightmares, NOT sweet dreams! Get lost in the vast, bone-chilling maze with your friends and family, but BEWARE - even the most spirited of adventurers rarely make it through.
801-774-6293 | 3178 S. 3000 W, Syracuse , UT 84075
---