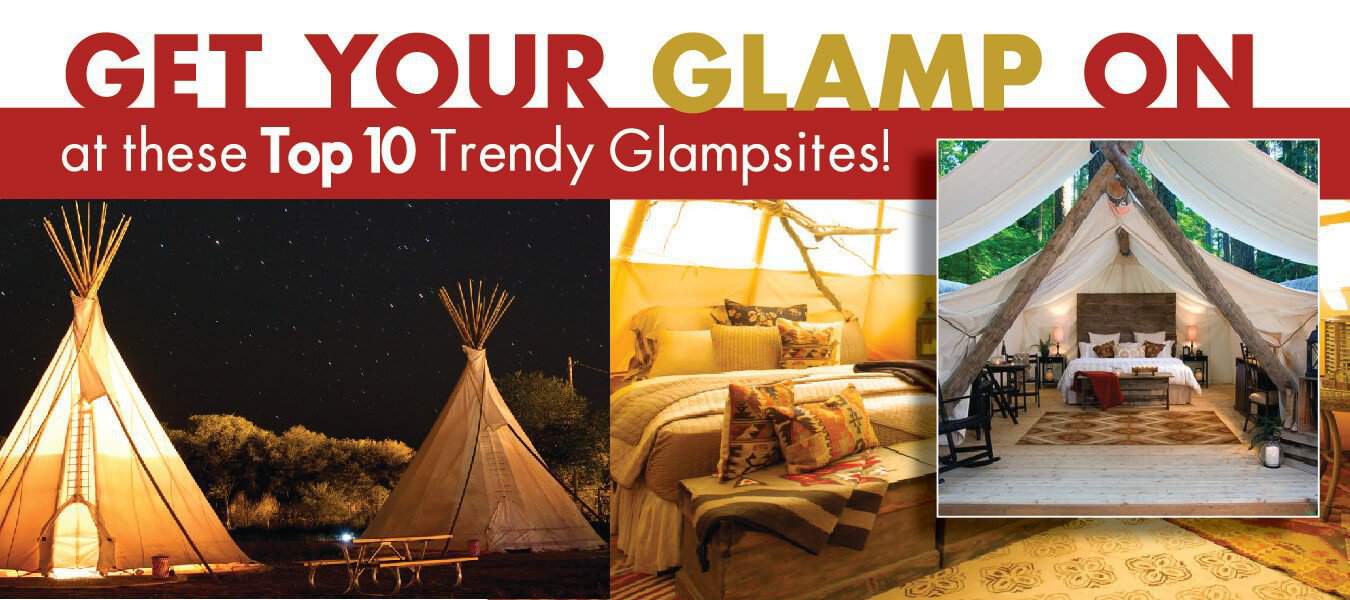 "Please, butler, bring me ..... MORE!"
That's right, everything to your heart's content under the stars! This is one of the first, if not
the
first, "glamping" destinations! The
Resort at Paws Up®
has been leading the pack of
glamping
in North America for 10 years and is one of North America's premiere glamping destinations. It features
five luxury, tented camps
that cater to families, couples and groups. Each safari-style tent features fine linens, chic rustic furnishings, art-adorned walls, electricity, air conditioning, heat, and, most importantly, a camping
butler!

Each of the five camps are nestled within a forest of tall timbers that overlook rolling meadows, majestic rivers, pastoral creeks and panoramic mountain view, and they provide the same level of personalized service and unique wilderness adventure. They each have their own distinct personality and unforgettable setting.
Lunch is served at Trough, Paws Up's casual restaurant located in the Cook Shack. Each luxury camp has its own extraordinarily talented chef, who prepares breakfast and dinner in full view of guests in a large dining pavilion. Paws Up defines its cuisine as "refined rustic ranch."
Summer Activities
Glamping vacations will include wilderness adventures at no additional cost:
Horseback riding
ATV tours
Rappelling
Blackfoot river floats
Canoeing
Sporting clays
Guided hikes
Mountain biking
Ghost town tours
Access to our new fitness center.
Helpful Insider Tips!
Paws Up Resort is open from March to October, and December to January, but their peak season is from June to August. You can either visit during the spring, fall and summer months or visit during a limited time during the winter. Winter will most likely be snow with special Christmas options and winter activities.
The luxury tents are divided into different "camps." Some camps are along the river while others are a bit more inland.
Paws Up Resort was one of the original pioneers of 'glamping" in the U.S., and to this day, they maintain some of the nicest and most luxurious glamping tents in the entire country.
Each camp includes your own butler - or personal concierge – who will take you on tours, grab you a bite, go fishing and do just about anything else you would want or need.
If you ever listened to John Denver's "Rocky Mountain High," you know what we are talking about. Gorgeous setting, inspirational views, and 'glamping' at its finest! Dunton Hot Springs
is nestled in the breathtaking
San Juan Mountains of the Colorado Rockies
, this amazing setting provides their guests with rustically elegant accommodations, luxurious appointments, exclusive hospitality, and an authentic Colorado "glamping" experience.
Dunton Hot Springs
is an actual historic
ghost town!
No, not as in spooked, but as in a town that was abandoned and now restored, and it is beautiful as a true luxury
Wild West
mountain retreat.
There are private cabins available to rent, and one can go anywhere from a single bedroom for 2-people to a 4-bedroom family log home that can sleep up to 10! Every cabin still has the modern amenities as well as Wi-Fi, if you want to surf or check your email. (But we advise to give it a rest!) Christy's Luxury Tent is Dunton's newest addition, and this all-season tent is constructed of cotton canvas and reclaimed materials from the 1830's. So authentic! The tent has a spacious floor plan with luxurious amenities, in true glamour style. The over-sized, en-suite bath features a generous shower with striking views of the Wilson Mountain Range. The tent also includes a King bed, gas stove, large tile shower, double vanity sink with linens, all with a view and luxury upgrades/amenities. Sign us up!
Executive Chefs prepare high-quality fine dining with local ingredients from their own farms and vineyards. In the late summer, they gather wild mushrooms, chanterelles and boletus in the surrounding mountains. They all eat at a long, antique table in the center of the Saloon.
Dunton Hot Springs
has an endless list of
summer activities
! They have gentle, rugged horses for high-mountain rides, world-class fly-fishing on an exclusive nine-mile stretch of the West Fork of the Dolores, and so much more! Check out this list of activities!
Massage
Nature Walks
Picnic
Rafting
Stargazing
Yoga
Biking
Campfire Activities
Climbing
Exercise
Fishing
Guided Tours
Hiking
Helpful Insider Tips!
You can rent out the entire "town!" It can accommodate up to 44 guests and has conference facilities. It's a great idea for large groups, weddings and corporate retreats!
Dunton is open all year round! Their Winter/Spring seasons are November thru May, and their summer season is June thru October.
Safari West Santa Rosa, California
Zebras, giraffes, rhinocesoruses, oh my! Ready to enjoy a once-in-a-lifetime experience at a wildlife preserve? Safari West
is an African adventure come true! Well, almost, as you'll still be stateside in the heart of beautiful California wine country. This world-class destination and resort features luxury tents for "glamping" at its finest! You will enjoy an unique experience of seeing animals up close and personal. You'll learn about conservation and environmental concepts as well, as they're happy to teach guests how to be better to the environment, whether you are with them for an hour or a week.
Doesn't this sound incredible? Safari West's luxury tents are imported from Africa and are built on high wooden platforms with spacious decks. Each tent has pale green canvas walls enclosing plush beds, hot showers, and rustic, but elegant, trappings. There are also polished wood floors, gleaming copper basins in the private bathrooms, and one-of-a kind hand hewn furniture. Magnificent!
Safari West's Savannah Cafй provides dining with safari ranch style BBQ lunches and dinners. Guests can dine indoors in their Elephant Room or their Savannah Cafй where you'll dine surrounded by African murals and artifacts. Or you may prefer to sit outdoors on the veranda with its African "Moto" (fire pit), custom-made wooden tables, and vine-covered arbors while overlooking our Sonoma Savannah.
Guests may explore the
Sonoma Serengeti
on an
African wildlife safari
alongside romping herds of
exotic wildlife!
Exciting!
Game Drives
Nature Walks
Safari Tours
Stargazing
Helpful Insider Tips!
Safari West is open from March to December.
Complimentary glasses of wine or beer are available at the Flamingo Terrace.
Relax in a luxury safari tent under the gaze of a graceful giraffe and other exoitic safari animals!
Set out for your high mountain yurt experience, one of their most elite a la carte adventures and a spectacular additon to any all inclusive vacation at
Brush Creek Ranch.
On this exciting
private luxury
camping adventure, an expert Wrangler and an outdoor guide lead the way throughout your trip, imparting proper camping techniques, so you can feel entirely at ease.
Brush Creek
is where rusticity meets luxury.
Yurts are round, semi-permanent structures that are sturdy enough to sustain harsh weather conditions and provide comfortable shelter year-round. This 700-square-foot, four-season, circular tent features luxe glamping adventure comforts and is exclusively yours for a single, special night. Saddle up for a horseback ride to Jim's Draw Yurt, located on the far reaches of the ranch, and then enjoy the freedom of private outdoor activities.
Brush Creek Ranch yurts offer a
unique destination
for
memorable
meals and special events. Guests will have prepared
gourmet
dinner and breakfast, snacks and your choice of beverages served camp-side.
Adventure Course / Park
Animal Interaction
Animal Rides & Treks
Archery
Basketball
Biking
Bocce Ball
Children's Activities
Climbing
Cornhole
Exercise
Fishing
Golf
Guided Tours
Hiking
Horseshoe
Nature Walks
Off-Road Vehicle Tours
Paintball
Shooting
Volleyball
Yoga
Zip-Lining
Helpful Insider Tips!
The Lodge and Spa at Brush Creek is open from May to October.
Guests can also choose from a variety of lodging options, including 13 Trailhead Lodge rooms,10 two- and three-bedroom Log Cabin Residences and 9 cabin suites.
All facilities come furnished with premium bedding, luxury amenities and refined Western personality.
Group meeting space includes the main Trailhead Lodge, Equestrian Center's boardroom, authentic barn dance hall, spacious Falcon Peak Overlook deck and outdoor natural amphitheater and rock gardens.
Mustang Monument
is a sustainable resort and preserve for wild horses. Surrounded by
majestic
mountain ranges, the resort encompasses over 900 square miles just south of Wells, Nevada, and will provide you with an unforgettable, customized safari adventures. Luxury guest ranches and the Wild West combine, as adventurers travel across the property and up the mountain to experience nature at its finest. Guests will see first-hand the 650 rescued mustangs that are roaming the property.
Their beautiful tipis combine luxurious creature comforts with an enjoyable outdoor safari experience.They stretch out in 300 square feet of living space appointed with leather and plush chairs, hardwood floors, and custom-made beds that truly are the lap of luxury. Mustang Monument's tipis are sure to leave a lasting impression. There are also cabins available that are designed with chic designer dйcor and romantic furnishings. All cottages have an open floor plan with en suite bathroom, heat, and air conditioning.
Mustang Monument provides an all-inclusive dining experience!
Visiting Mustang Monument, will be one of the greatest adventure vacations of a lifetime. They offer a wide range of outdoor activities that are endless at Mustang Monument, where activity options include:
Horse-Back Riding Excursions
Wild Mustang Safari Adventures
Guided Hikes through the Desert
Guided Historic Walking Tours
GPS Tracking (Military Inspired) Hikes
Roping Lessons
Archery
Rapelling/Rock Climbing
Range Shooting Lessons
Horse-Drawn Wagon Rides
In-Tipi Spa Treatments
Tom-Car/Maverick Off-Roading Excursions
Authentic Native American Beading and Moccasin classes
Kids Club/ Little Mustangs (During Kids Week Sessions)
Paintball Target Practice
Helpful Insider Tips!
There are a limited number of cottages available so advance booking is advised.
Mustang Monument is open from June to September.
The resort offers a 360 degree luxury experience and an unforgettable wildlife adventure.
This destination is designed for the traveler who is seeking a blend of adventure and superior accommodations for a luxury camping experience that doesn't skimp on outdoor fun!
Completely surrounded by more than 700 acres of State Forest lands, the
Savage River Lodge
offers privacy, serenity, unparalleled relaxation and numerous of opportunities for fun. It's a unique atmosphere...peaceful, relaxing, inviting. Add
excellent food
, an
award-winning wine list
, and the Lodge's
extraordinary hospitality!
There are no other yurts like these yurts! Each of the eight, 30-ft diameter, yurts will has a private deck, sitting room, king-sized bed with luxury linens, a private bath with an extra-large shower, a beverage center and a breakfast nook for partaking in our famous, daily deliveries of muffins and orange juice. If you still don't know what a yurt is, it is a nomadic structure traditionally used in the steppes of Mongolia, consisting of a round moveable tent with a bent-frame roof. Best of all, each yurt features a gas-log fireplace in addition to the Warmboard radiant floor heat!
There are eighteen private "cabins" at the Savage River Lodge, and they provide exceptional comfort and amenities. There are three different types of cabins to choose from. The Standard cabins face the lane and the other cabins. The Forest cabins front porches provide a view of the Lodge forest. The Premier cabins, which are the most requested, are more secluded on property than the rest and offer the use of Lodge robes.
The restaurant at the Savage River Lodge is a popular destination for overnight as well their local guests. They bring creativity and a passion for great food to your table. The Savage River Lodge offers a variety of fresh gourmet American cuisine options. Their dishes are freshly prepared, delectably seasoned, and often cooked in their wood-fired brick oven. At the Lodge, they have great food and great wine!
Summer is fantastic at the
Savage River Lodge!
Warm days either bring out the
lazy-bones
or rev up the
go-getters-
-and at the end of the day, it's hard to tell who had the best time! Plus,
it's green,
and the
air is clean.
Fly Fishing
Geocatching
Biking
Canoe/Kayaking
Golf
Whitewater Rafting
Hiking
Horseback Riding
Art Galleries
And so much more..!
Helpful Insider Tips!
Savage River Lodge caters to all palates and dietary needs. They offer a wide variety of gluten free, vegetarian and vegan options.
Summer activities usually start in early June through late August. The average temperatures are High 75, Low 54, and there are warm days, cool nights- Sweater or sweatshirt at night.
If you choose to be a chef for a day, you'll have the unique opportunity to work side-by-side for a day with their talented on-site Chef. You will have the opportunity to help plan, prepare and cook a four-course gourmet meal.
Within the campgrounds of
Millersylvania State Park
, they have select campsites with amenities that will make you feel like you're in the lap of luxury. These well appointed canvas cabins are perfect for a hassle free weekend getaway that allows you to truly enjoy the wilderness surrounding you . . . and each other.
From the moment you pull up, you will notice the beautifully decorated canvas cabins reminiscent of deluxe safari suites.
The Rustic Retreat Cabin gives you a romantic flare and old world charm. It's nestled within the trees at a site that close to the restrooms and showers to give you the conveniences you deserve on a personal weekend getaway. Their Safari Suite Cabin is rich with luxury and provides you with all the comforts that you would expect while on an African Safari. The Shabby Chic cabin is one of their newest additions to the Pampered Wilderness experience. This cabin features a touch of whimsey with a vintage fireplace and chandelier as well as romantic netting for that special effect. If you're looking for comfort and romance then The Shabby Chic cabin is perfect for you. Their Modern Cabin is for the individual who wants to experience the wilderness without leaving the comforts of the city behind.
Dining
The Sandstone Cafe
is a traditional family restaurant open seven days a week for breakfast and lunch. Featuring daily specials, and monthly weekend specialty items!
Summer Activities
Go hiking on one of the numerous trails the park has to offer, or you can also swim, kayak or canoe on the beautiful Deep Lake. If you are looking for more than the park has to offer, you can take a day trip to the nearby historical town of Tenino.
Aunt Kate's Chocolates
The Iron Works, Gifts
Home & Garden Decor
Lattin's Country Cider Mill & Farm
The Sandstone Cafe
Monarch Contemporary Art Center
Scatter Creek Winery
Tenino Antique Mall
Thurston County Trails
Wolf Haven International
Helpful Insider Tips!
Once you make your way back to your Pampered Wilderness retreat, you can prepare your own feast in nature as a barbecue, mini fridge, and microwave are on hand.
Nearby Milersville State Park has over 3,000 feet of freshwater shoreline on Deep Lake, it attracts boaters, swimmers and fishermen. It also has more than 6 miles of hiking trails.
Yeehaw! A real deal dude ranch in Florida? Yes, indeed!
Experience one of the last untouched pieces of Florida wilderness at
Westgate River Ranch Resort & Rodeo
– an authentic dude ranch that lies just one hour South of Orlando – where guests can return to the days of "Old Florida" when the state was home to cowboys and cattle ranchers.
The new "glamorous camping" sites are set on platforms in a beautiful wooded area with spacious, fully-furnished, air-conditioned canvas tents. In addition, the Glamping sites include a key to your own private bathroom facility with shower. Best of all, your Glamping experience is complemented by a Personal Glamping Concierge service that will cater to your every whim while you relax and revel in your outdoor adventure under the stars.
Your Personal Glamping Concierge will answer all of your Glamping questions, help you schedule Ranch activities and provide everything you need to make your stay more comfortable and enjoyable. Through the Personal Glamping Concierge service, guests enjoy luxury linens; towels and complimentary toiletries for their private bathroom facility; extra blankets upon request; a nightly campfire lit by our staff; firewood delivery; coffee, tea and juice service delivered each morning; and much more.
Dining
A charming waterfront eatery, the Westgate Smokehouse Grill overlooks the scenic Kissimmee River and provides family-friendly dining and a diverse menu that features mouth-watering steaks, seafood, baby back ribs, burgers, sandwiches, salads and appetizers, as well as an abundant breakfast buffet and children's menu.
Get your spurs on! Enjoy "live country-western foot-stompin' entertainment and line dancing" Friday and Saturday nights at the lively River Ranch Saloon, which lies adjacent to the Westgate River Ranch Resort & Rodeo Arena. A full bar is available at the River Ranch Saloon, which is an immensely popular spot to relax and enjoy live music after watching the Saturday Night Rodeo.
Other options:
This is where you can channel your inner cowboy or cowgirl as well as just push yourself a bit out of your comfort zone!
Airboar Rides
Archery Range
Basketball Courts
Bungee Jumper
Fishing
9-Hole Golf Course
Dinner Hayride
Horseback Riding
Horseshoes
Full Service Marina
Mechanical Bull
Mini Golf
Petting Farm
Pony Rides
Rock Climbing
Westgate Rodeo
Street Party
Swamp Buggy Rides
Tennis Courts
Trap & Skeet Range
Zip Line
Helpful Insider Tips
Getaway this 4th of July with a 2-night stay, Rodeo Tickets for Saturday Night with Fireworks afterwards, an Ice Cream Hayride, Picnic Lunch, Dinner and more.
Florida Residents save 15% to 20% off (best) rates through the Summer.
Moab Under Canvas®
is located on 40 acres 7 miles north of Moab, Utah, just moments away from the entrance to both
Arches National Park
and
Canyonlands National Park
. With views across the desert towards Arches, the camp blends into its dramatic surroundings where deep canyons and towering plateaus create a raw landscape of immense power. Their luxurious tents offer guests the opportunity to enjoy Utah's spectacular desert without giving up the comforts of home.

They offer 7 different types of tents, Tipi, Safari, Safari with Adjacent Tipi, Deluxe, Deluxe with Adjacent Tipi, Suite and Suite with Adjacent Tipi.
Dining
Enjoy a leisurely breakfast in camp or take your breakfast to go. With steaming hot coffee available for all guests, just grab a cup and enjoy the sunrise. Their picnic lunches include a wrap or sandwich, chips, & something sweet! Purchase one of their water bottles or bring your own and fill up your reusable water bottle in reception.
Hot Ait Ballooning
Raft the Colorado
Park Tours (Public and Private)
Hummer Tours
Guided Hikes
Rock Climbing
Mountain Biking
Scenic Flights
Horseback Riding
Jeep Rentals
El Cosmico is an 21 acre nomadic hotel and campground in Marfa, Texas. In keeping with the belief that life should be a balance of adventure and do-nothingness we offer shelter, occasional entertainment, opportunity for learning/doing/making, and access to the majesty of the high plains desert. From its wide open spaces to the vast canopy of stars above, El Cosmico provides temporary liberation from the built world. It is second home to intrepid travelers and wanderers from all corners of the planet.
There are some great restaurants in Marfa!
FOOD SHARK
FUTURE SHARK
FOOD SHARK
MUSEUM COCHINEAL
FRAMA
LOST HORSE
MAIYA'S
BOYZ 2 MEN TACOS
PADRE'S
SQUEEZE
GET GO
PIZZA FOUNDATION
PLANET MARFA
Helpful Insider Tips
If you are bringing your bicycle, tire slime or thorn resistant tubes are a must. These products are not always readily available in Marfa, so plan to come prepared.
Well-behaved dogs are always welcome at El Cosmico. There is a $10 fee.
In the warm months, a lightweight, light-colored long sleeve shirt is helpful against the high altitude sun.
---