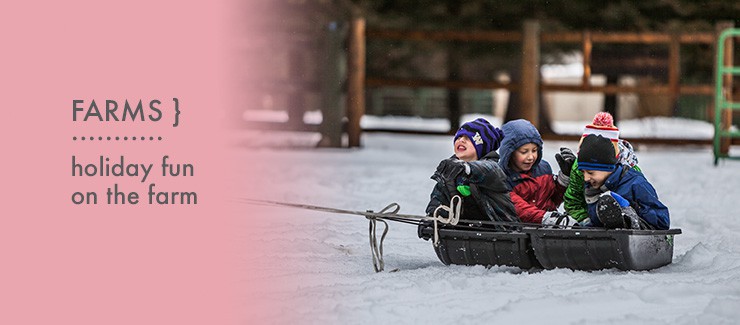 It's never too cold outside for some outdoor farm fun! Bundle up this holiday season and experience the wonders that farm-life has to offer by visiting a farm near you. Take a look at some farms below or visit our Farm Fun Day Trips Directory to discover holiday farms in your neck of the woods.
Alstede Farms | Chester, NJ
Alstede Farm is more than just a farm, it is a place of many new discoveries. Here you will be able to pick your own Christmas tree (which are available in many different fir varieties), holiday wreaths (decorated and undecorated), and garland to add even more holiday decor to your home! There are endless possibilities on this farm including a petting zoo, cider mill, ice cream stand, even wine tastings! Every weekend this December, you can purchase tickets to have brunch with Santa himself. The fun never ends at this northeastern farm.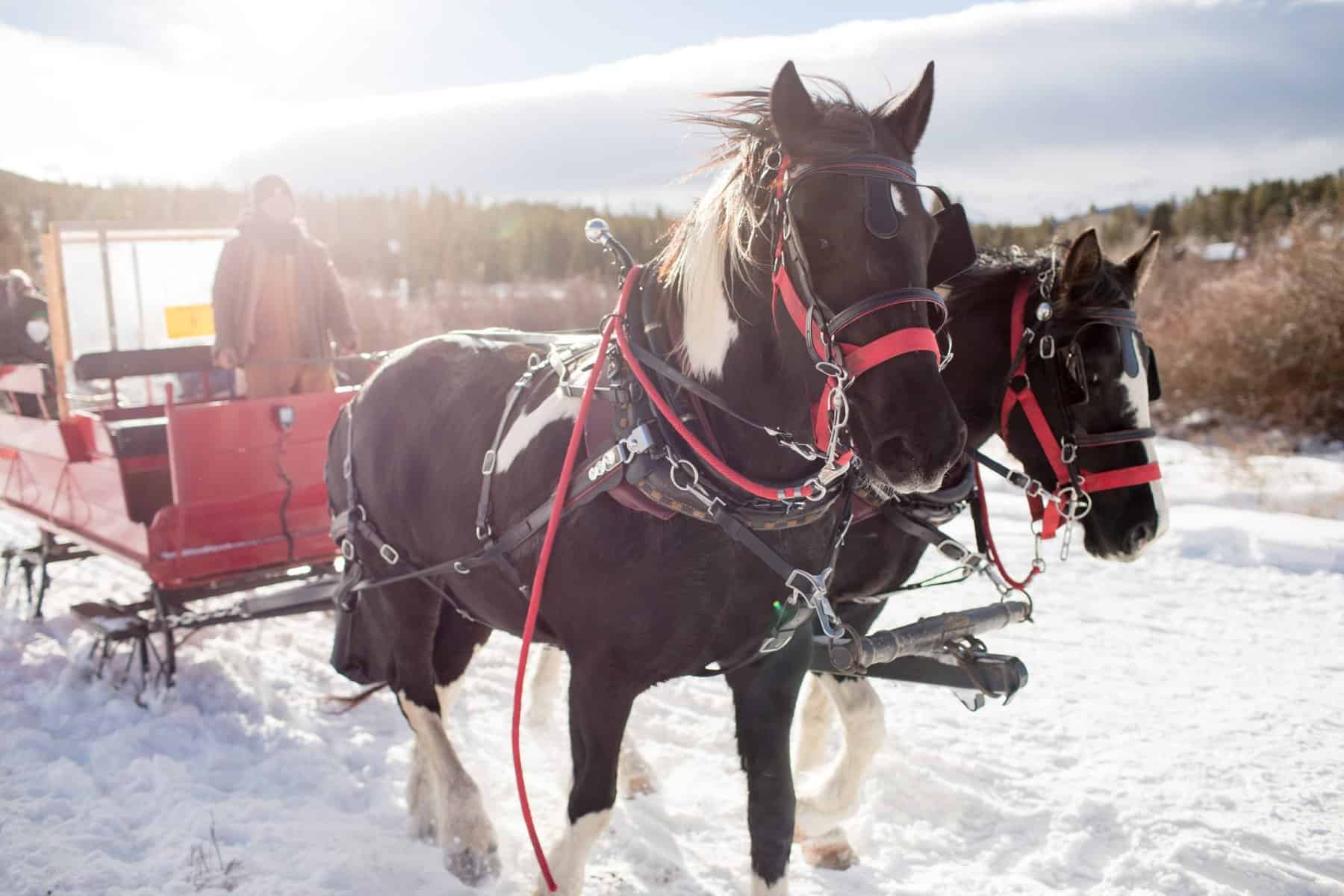 Apple Holler | Sturtevant, WI
Seeking a new destination for some family fun? Then, Apple Holler is your place. It is a family farm and farm-to-table restaurant located in the heart of Wisconsin. They have year round fun with activities like wonderland sleigh rides in the Winter, pick your own through all seasons, festivals and more. Apple Holler has even been voted one of the Top 25 places to go for Apple Picking in America. So, if you are looking for the best of the best apple picking farms, this is the place to go. This is just one of the few things that makes Apple Holler so special!
Cornerstone Pines | Grey Eagle, MN
Owned and operated by Chuck and Kathy Parker, Cornerstone Pines is happy to be a part of helping find your perfect Christmas tree for the holidays. With over 100 acres of land and thousands of trees to choose from Cornerstone Pines has made it their goal to provide the finest trees and family memories to everyone who comes to their farm. Along with finding that special tree, come and take a wagon ride, enjoy snow-filled sliding hill, and even see Santa Clause in his workshop.
Dell'Osso Family Farm | Lathrop, CA
Dell'Osso Family Farm is the perfect destination for seasonal farm fun! Experience "Holidays On The Farm" with the whole family by enjoying ice skating, snow on the farm with snow tubing, holiday lights tours, Santa's Village where you can find perfect seasonal gifts and don't forget about ice skating!
Dull's Tree Farm | Thorntown, IN
Christmas is a time for families and traditions and Dulls Tree Farm is dedicated to helping you and your family start the Christmas season right! Dull's has 29 beautiful acres planted with a selection of half-dozen popular varieties of trees for you to choose from. Bring the whole family for an outing that could become part of your holiday traditions. Dull's Tree Farm doesn't sell you a tree, they sell you an experience, stop by and check it out!
---