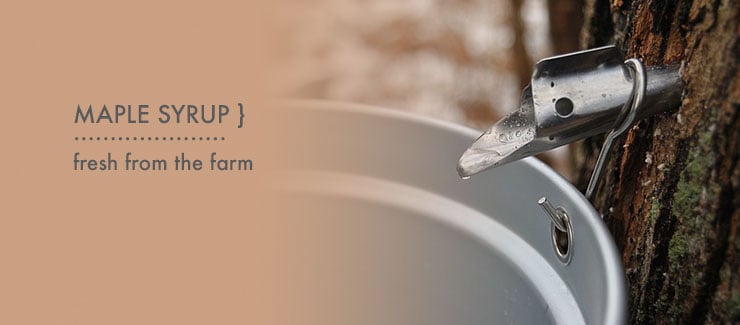 When we say maple syrup, we're not referring to the "pancake syrup" that's made from a blend of ingredients like high-fructose corn syrup, maple extract, caramel color, and artificial flavors. We're talking about the real deal, straight from the source, pure maple syrup. Check the bottles of syrup in your kitchen to make sure that you have the real stuff! If so, you should see only one item listed under ingredients: pure maple syrup.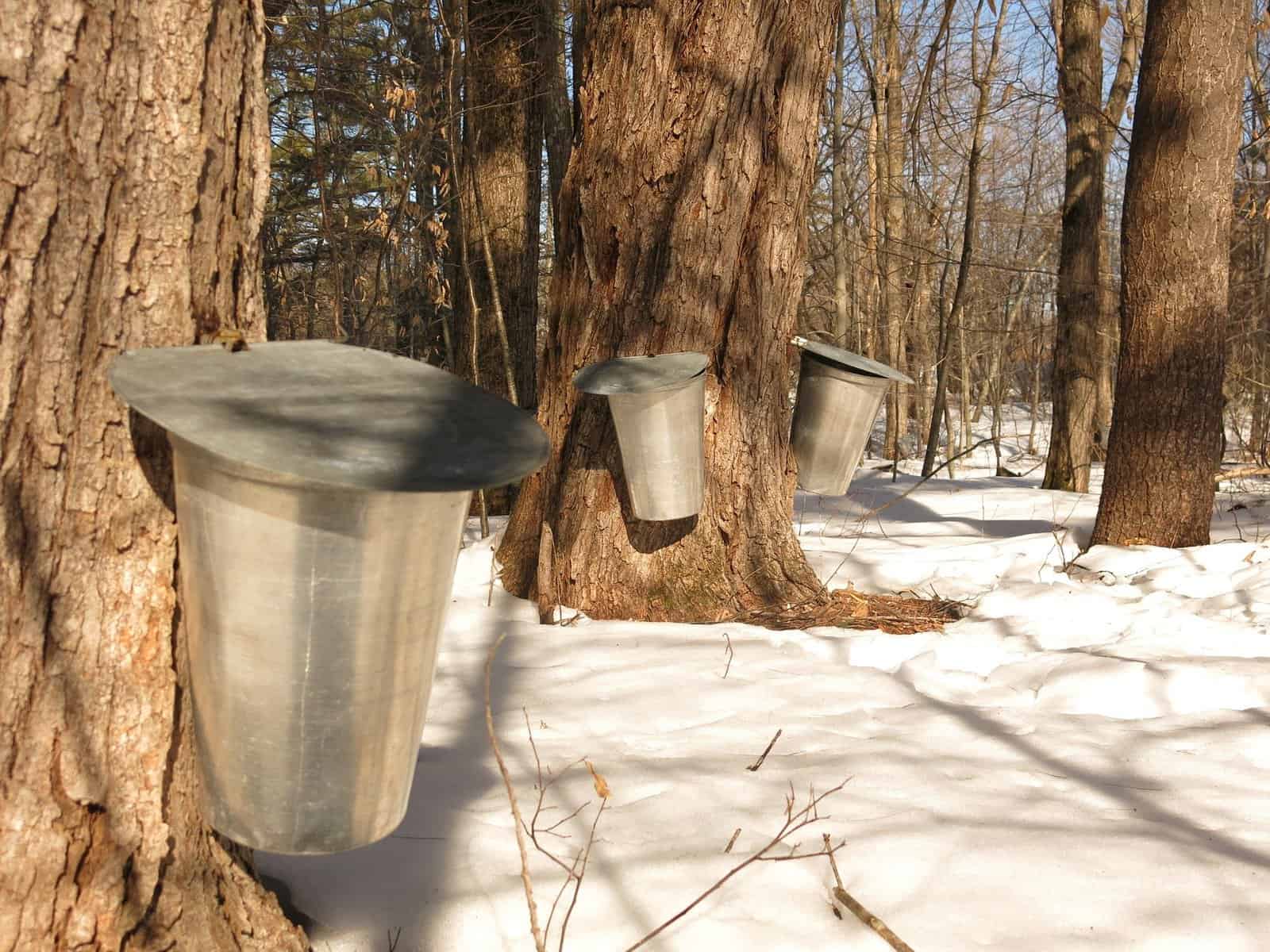 Harvest time for maple syrup is very short! In fact, February - March is the window when maple syrup is harvested at maple farms, otherwise known as "sugar bushes." The process is so interesting, too! When sap is extracted from trees to create maple syrup, farmers tap the trees by drilling a hole into the trunk, attaching a spout, and the sap slowly drips into a bucket. Did you know that it takes about 40 gallons of sap to create just one gallon of maple syrup? Then the sap is turned into maple syrup by boiling the sap until it reaches a sugar content of 66%-67%, and then it is quickly filtered and packaged while hot – at about 180F!
Pure Maple syrup also has a grading system that not only rates the color of the syrup, but also the flavor profile:
Grade A: Golden Color & Delicate Taste
Grade A: Amber Color & Rich Flavor
Grade A: Dark Color & Robust Flavor
Grade A: Very Dark & Strong Flavor
Many maple farms around the US offer a variety of fun events, classes, and delicious goods – and plenty of maple syrup to bring home, of course. For a list of maple farms to visit, you'll find our list below. Enjoy the short season and hopefully you can plan a "sweet" trip soon!

MAPLE SYRUP FARMS
Here's a list of some
maple syrup farms
that you can visit now!
Who doesn't love maple?! This farm is a maple lover's paradise, and there's plenty for those of you who are seeking more than maple, too! Tour the
dairy farm
and the
sugar house
, where the syrup is made. On the tours, you'll be led by an experienced farmer who can answer all your questions.
What's the difference between sap and syrup? Come learrn about it at this maple farm! They offer everyone tours of their farm to see how sap becomes syrup, visit the llamas, and see the sugar house. This is fun for the family!
Visit this farm any time of the year to try their delicious maple products! You can see the sugaring process, and see the wonderful fall foliage.
Bring your family to this farm to meet the animals and learn how maple sugar is made! You won't want to miss this educational experience!
There's nothing like warm maple syrup! At Toad Hill Maple Farm, you can tour the sugar house where the maple syrup is processed! You can also taste the delicious maple products. Enjoy!
---