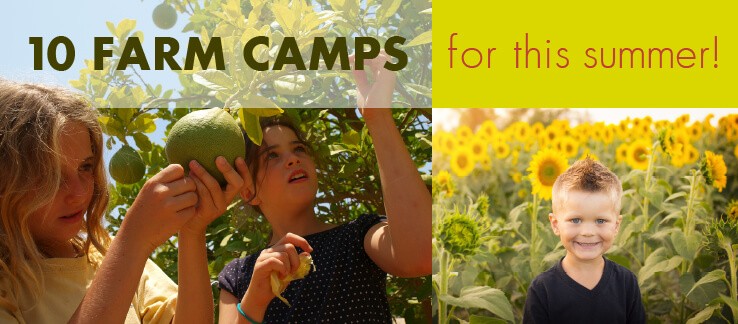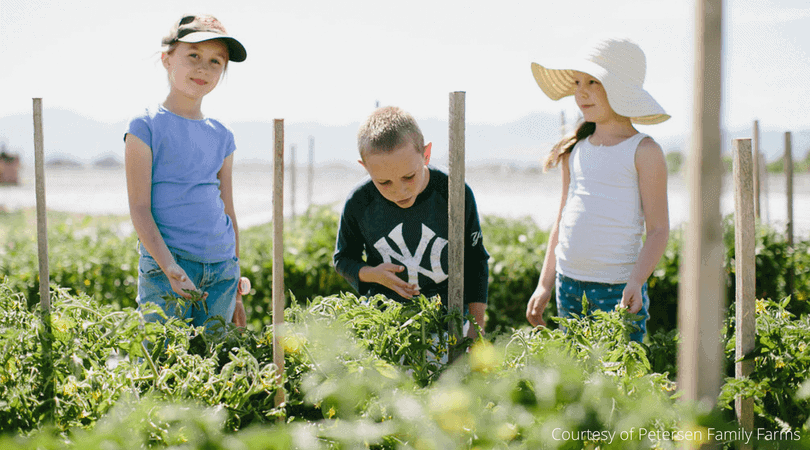 Petersen Family Farm - Riverton, UT
AGES: 4-12
Let the kiddos live the farm life in Riverton, Utah! The Petersen Family Farm offers many different schedule options depending on how your little farmer wants to spend their summer. Camps last a full week with full-day, morning, and afternoon sessions available. Don't have a ton of time or resources to commit to the full week? The Petersen Family Farm also offers single day camps! The Farm does not offer overnight stays, but they have plenty of fun activities to fill the day. Summer Camp activities include: caring for the farm animals, planting / harvesting farm-fresh foods, learning where food comes from, making healthy farm-fresh snacks, and learning all bout farm equipment!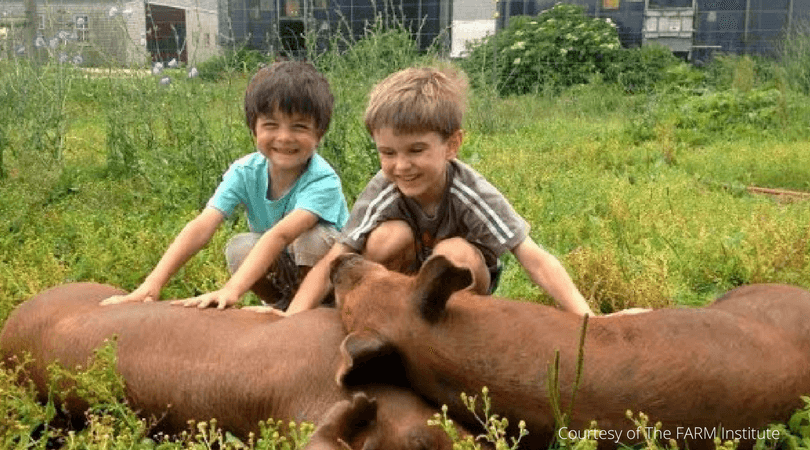 The FARM Institute - Edgartown, MA
AGES: 2-13
Located on the historic Martha's Vineyard Island, The Farm Institute is sure to give your children a sense of the farm life! Whether your child qualifies as a Wee-Farmer (ages 2-4) or a Homesteader (ages 10-13), there are plenty of engaging and educational activities for all age groups available in full-day and half-day sessions. Daily activities include: stories, games, wagon rides, crafts, animal feedings, egg collecting, and harvesting in the Friendship Garden. Children learn through activity at this hands-on farm camp while having a ton of fun! Do you have older children that are interested in the farm life? The FARM Institute also offers a FARM-BASED EDUCATOR IN TRAINING PROGRAM (FarmBEIT) for ages 14-17, where young minds will not only guide the younger campers, but also learn the ins & outs of farming, sustainability, animal care, and more.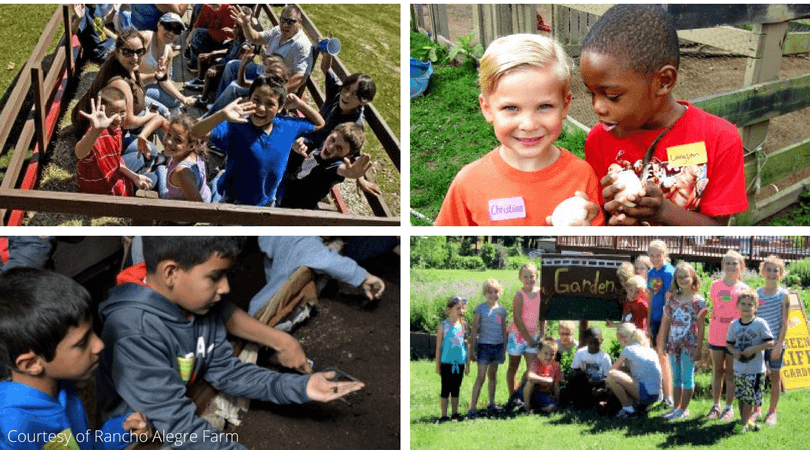 Rancho Alegre Farm - Dacula, GA
AGES: 4+
If you don't have the time to commit to week-long camps, Rancho Alegre Farm has you covered. Camp sessions are three days long and each session has a different farm theme! This summer, campers will focus on two themes: Garden Adventures at Rancho Alegre, and Animal Adventures at Rancho Alegre. "Each camp session has a different theme, but all have common program goals: Challenging ourselves, learning to work in a community, experiencing simple living and connecting with nature." How awesome is that?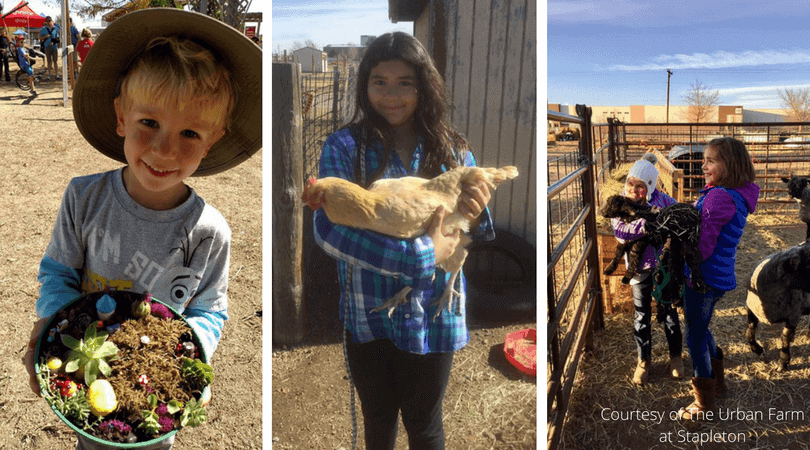 The Urban Farm - Denver, CO
AGES: 4-7, 7+
The Urban Farm has all the fixin's of a rural farm right there in the city! The Storybook Farm Camp is the perfect way for the younger kids to get their hands dirty on the farm. Each day children will learn about a new animal including: chickens, cows/pigs, goats/sheep, horses and insects. The All Around Farm Camp, for ages 7 and older, children will learn about sheep, goats, poultry, rabbits, horses, donkeys, mules, and cows and the contributions livestock make in our everyday lives. Children will also get their hands dirty and learn all about gardening, compost, and alternative growing systems.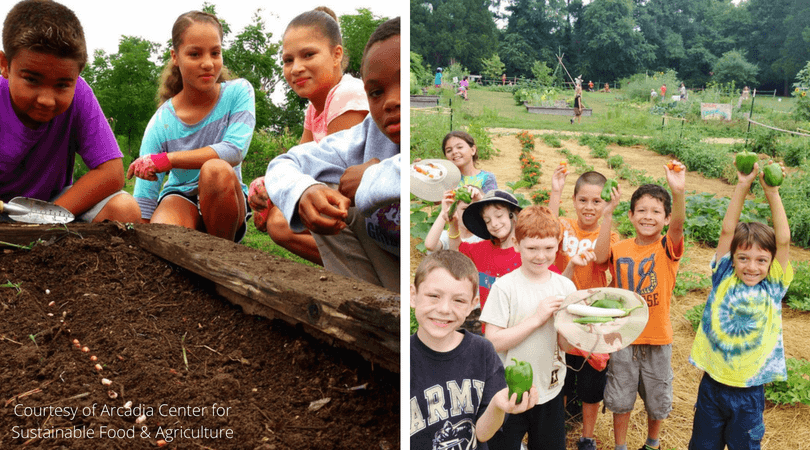 Arcadia Farm Camp - Richmond, VA
AGES: 6-11
At the Arcadia Farm Camp in Richmond, VA, camp life is all about farming, food, and fun! Campers will enjoy taking part in all of the hard work that goes into keeping up a real farm, learning where their food comes from, all while in a relaxed and fun environment. Over the course of five weeks, Arcadia Farm Camp offers a new theme for each week of camp, so the campers will always have something new to learn if they choose to return for another week of fun!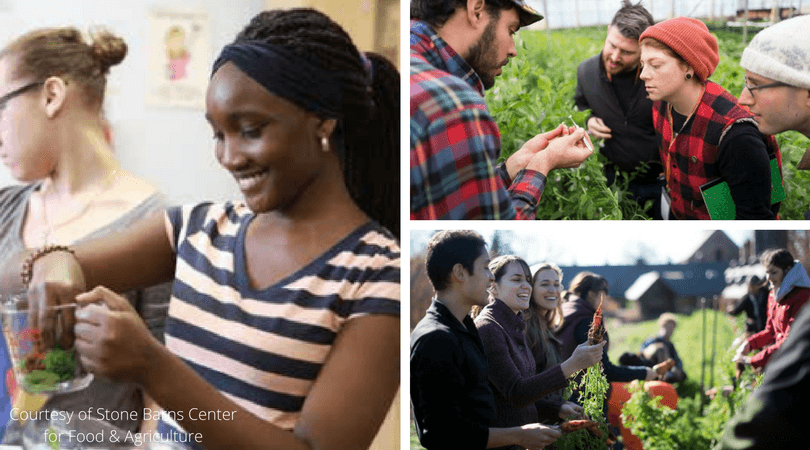 Stone Barns Center for Food & Agriculture - Tarrytown, NY
AGES: 14-18
Do you have children that are interested in the farm life, but aren't as young as most of the kiddos participating in a farm camp? Look no further! This camp is geared toward young minds who have an interest in making the farm life a part of their future. This two-week long camp is offered to high school students who will learn, experience, and live on the farm during their stay at Stone Barns. Campers will learn about sustainable agriculture, work alongside farmers, and create farm-fresh dishes from food grown on the farm.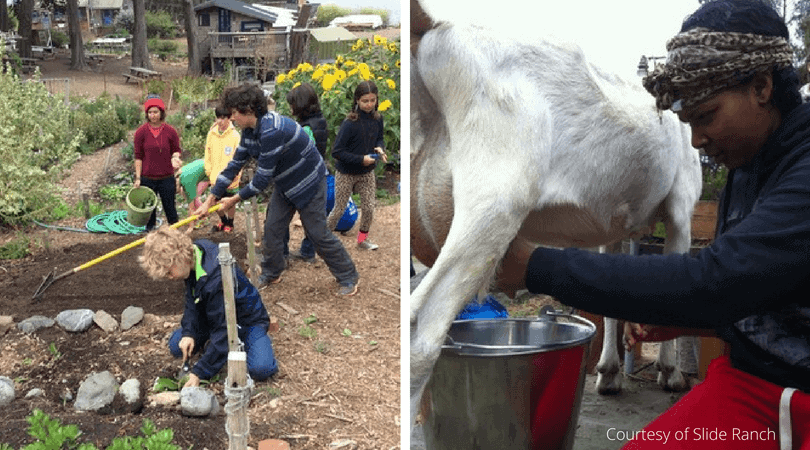 Slide Ranch - Marin, CA
AGES: 5-13
Campers will enjoy all of the activities of farm life while on the beautiful coast of California! Camps are split into two age categories: Ranch Rangers for ages 5-13, and Slide Explorers for ages 5-8. Children will milk goats, harvest vegetables from the organic garden, feed chickens, hike, and make dishes with veggies straight from the garden!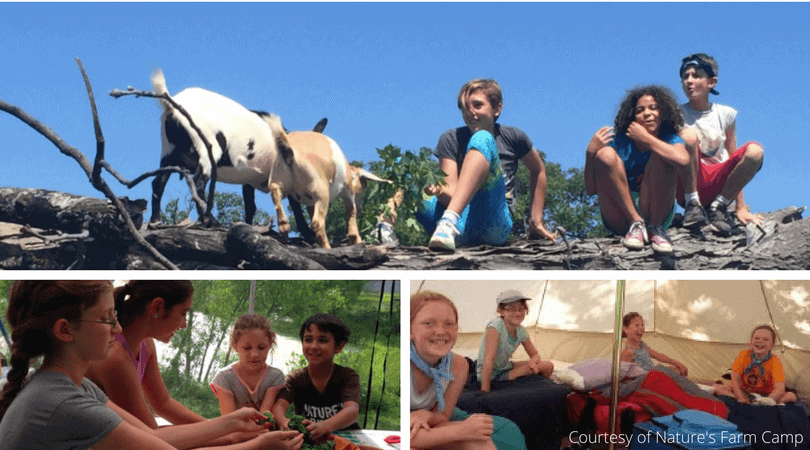 Nature's Farm Camp - Cornell, IL
AGES: 8-11, 12-15
One hundred miles southeast of Chicago, is Nature's Farm Camp where all farm dreams come to life! Located on over 32 acres, and lasting for five full days, this is the perfect farm-getaway for your children to enjoy. Campers will stay outdoors in large tents without indoor plumbing or electricity! Camps are limited to only twenty children that will be dropped off at camp on Monday, to return home on Friday afternoon. Children will thoroughly enjoy this immersive and hands-on experience to care for animals, create farm-fresh food, tend the garden, and enjoy the outdoors!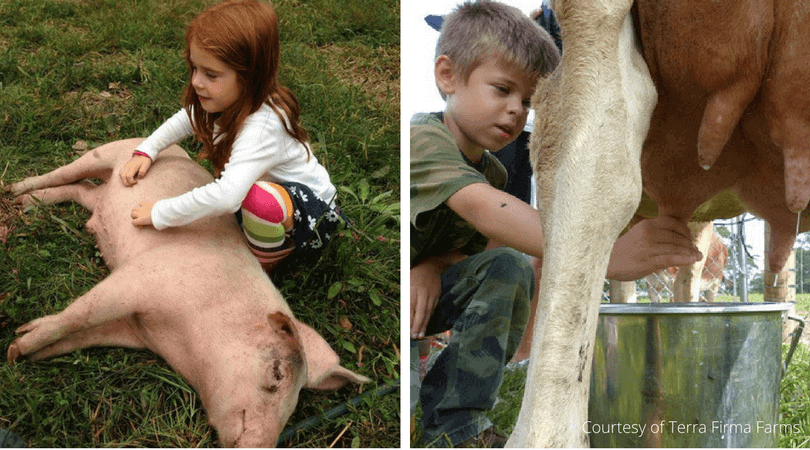 Terra Firma - Winters, CA
AGES: 3-5, 6-12
Sprouts, for ages 3-5, will enjoy meeting farm animals, exploring the farm, caring for animals, making farm-fresh snacks, and hiking. Farm Kids, for ages 6-12, will enjoy a more hands-on experience by feeding cows, chickens, and sheep. Farm Kids also create farm-fresh- dishes while learning where their food comes from and how it is grown. Campers of all ages will be fully immersed in what it's like to live a day on the farm!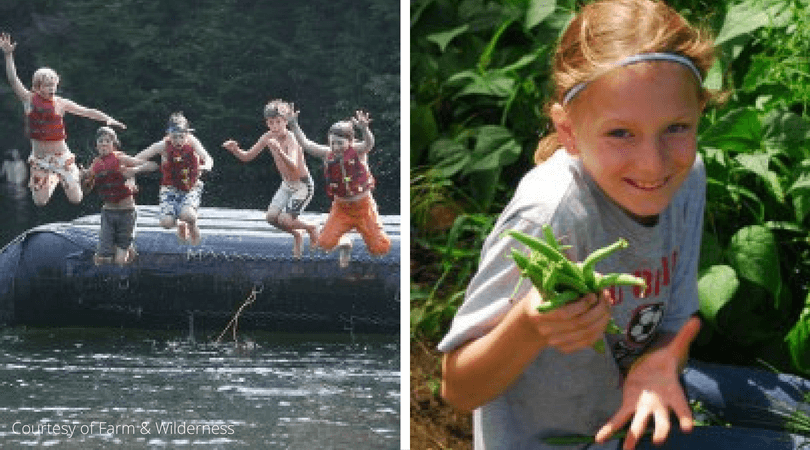 Farm & Wilderness - Mount Holly, VT
AGES: 4-17
Farm & Wilderness Camp caters to many campers between the ages of four and seventeen! With seven different camps offered, campers are split up by age to guarantee the best experience possible for their age range. While there are many different activities offered, all campers will enjoy animals, farm-fresh food, hiking, swimming, canoeing and all of the wonderful outdoor activities that living the farm life offers.
---