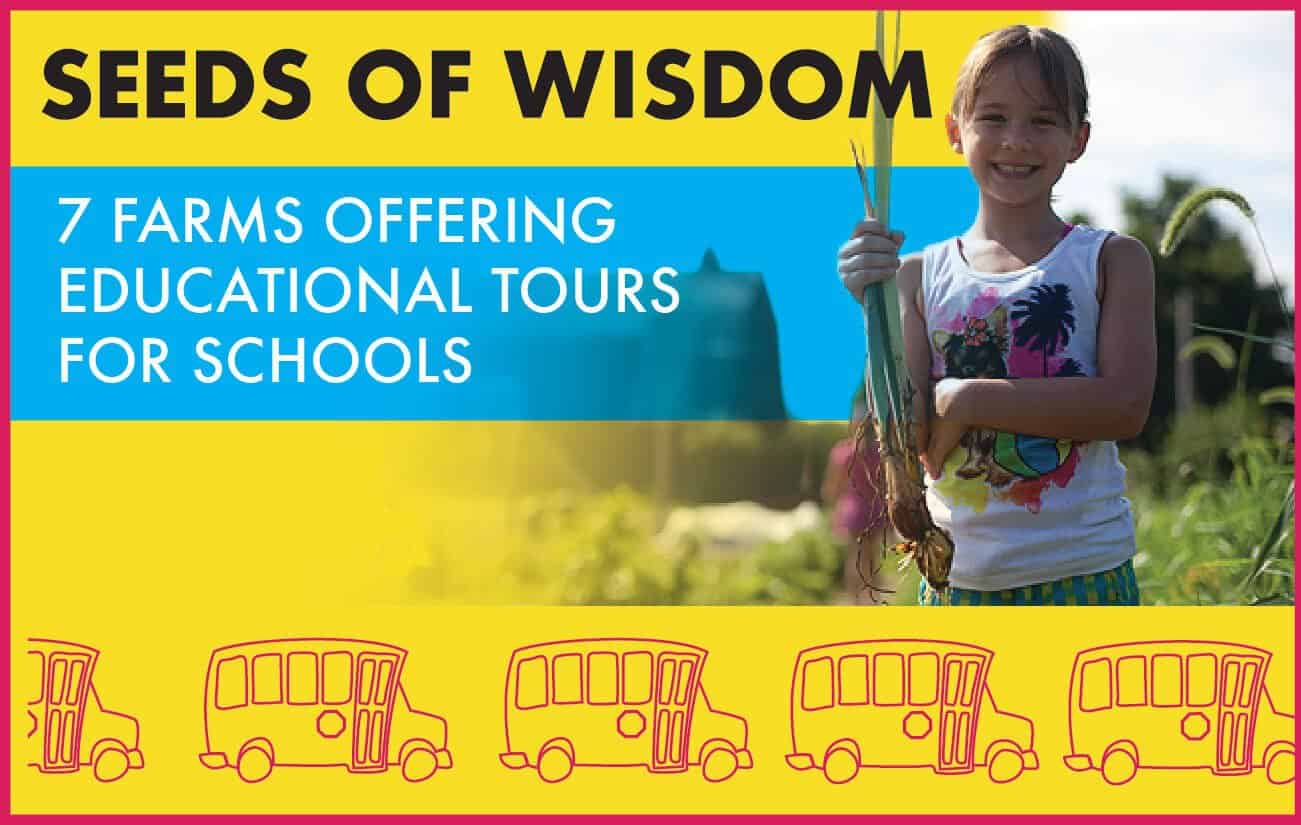 The sounds of education and agritourism might make your kids want to run from the room, but when they understand what it is, they will think differently! Corn mazes, petting zoos, milking cows, making pizzas with fresh ingredients that they pick – what fun can be had at a farm!
Carlton Farms
Address: 1276 Cartersville Highway, Rockmart, GA 30153
Phone: (770) 684-3789
Carlton Farm offers great fun for kids of all ages. They are open for educational school field trips Tuesday-Friday, where kids are invited to bring a lunch and enjoy some fun on the farm! They can learn all about the fascinating history of the farm on a hayride, feed cows, pet calves, goats, and miniature donkeys; they can even get lost in a corn maze! Call and make reservations, or tell your child's teacher about all the fun to be had down on the farm!
Address: 2915 Willow Run Road, Harrisonburg ,VA 22802
Phone: (540) 442-6493
You're invited to go by any weekday morning in the spring and fall for a day of fun and adventure. Preschool and elementary-age children will look forward to a day of laughing, playing, and learning all about agriculture and the importance of good food, Visit animals and learn what Mother Nature has to offer Back Home On The Farm!
Address: 1611 Harbor Road, Shelburne, VT 05482
Phone: (802) 985-8686
At Shelburne Farms, education is a priority. That's why they offer some educational and fun classes, for kids of all ages! Grind wheat, milk a cow, and harvest toppings to make a homemade pizza; explore trees and tunnels looking for life in the forest; or just visit your favorite farm animals and make your own sheep's wool bracelet! With so many possibilities and so many things to learn, your child is guaranteed to have a one of a kind experience!
Address: 519 Ridge Road, Monmouth Junction, NJ 08852
Phone: (732) 329-8656
Von Thun offers a morning guaranteed to keep kids entertained! They offer a field trip called "Classroom in the Corn," where kids learn all about the lifecycle of corn. But worry not, it's not your normal cut and dry "class." They've worked in unique and fun activities and farm adventures, like corn mazes and hayrides. Kids will get a hands-on learning experience about agriculture and will undoubtedly talk your ear off about all the things they learned at Von Thun Farms!
Address: 9000 Richmond Highway, Alexandria, VA 22309
Phone: (571) 384-8845
Acradia's field trips sound like so much fun, I wish they were open to adults as well! Unfortunately, trips are only offered to kids aged preschool to fifth grade. They start off with a scavenger hunt and then they become farmers, learning about soil, compost, and edible plant parts. They also work on more everyday applicable skills, like critical thinking and cooperative learning. After a trip, students will be familiar with and recognize fruits and vegetables growing in their area, making their future food choices healthies!
Address: 690 Sugartown Road, Malvern, PA 19355
Phone: (610) 584-6580
Students are invited to pack a lunch and enjoy a class on the farm at Greener Partners! They offer two classes and one service project. On the Tasting Tour, students will take a tasting journey through the ecosystem of the farm. They'll sample farm-fresh herbs and berries, and they'll get to feed rabbits and chickens, too! On the Digging In Visit, they'll get to tour the farm and learn about the science of sustainability - from the ground up. Kids will get their hands dirty in the soil and get to taste the farm-fresh produce that farms have to offer.
Address: 10836 Tanner Williams Road, Lucedale, MS 39452
Phone: (228) 641-3936
Seward Farms reminds us of how important it is to have farm experience. With less and less kids growing up on farms, it's important to expose children to farm experiences, so they can learn more about the world around them. That's why they offer "Agriculture in the Classroom," to provide fun and educational activities that will help kids understand the process of agriculture. After a day on this farm, children will have memories to last a lifetime and a newfound love for their environment!
With so many amazing classes and trips, your kids is guaranteed to have a blast learning about the world. Who know, maybe their new dream will be to become a farmer! Rekindle your own love for the environment through your child's eyes, and see why farm living is the best kind of living!
---