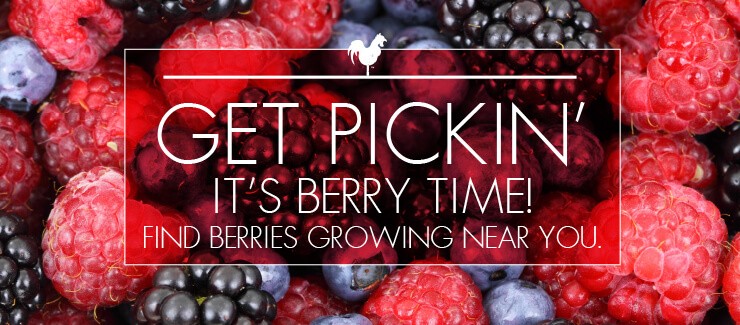 We think that one of the greatest gift of summer is none other than fresh fruit picking yourself! Yep, nothing is better than warm sunny days and heading out to local farms to pick fresh fruit and then make something super special from them – or just serve it fresh and simply.
One of our best offerings here at Farm Star Living is our Farm Finder, if we do say so ourselves. We have made it more easy than ever to find farms near you that offer this fun activity – and dozens of others , too! Just go to our Farm Finder and look right under our category U-Pick/Pick it. Whether you pick a state or want to see all of them in the USA, we have them there for you!
But what's in season, you ask? We have it all right here for you! eads up on what will be in season in the upcoming weeks. Not only that - but we will include some of our favorite berry farms to get you started!
*Some seasons may run earlier or later than listed others due to warmer or colder climates* Look at the "Farm Update" to see if or when the farm is open for picking!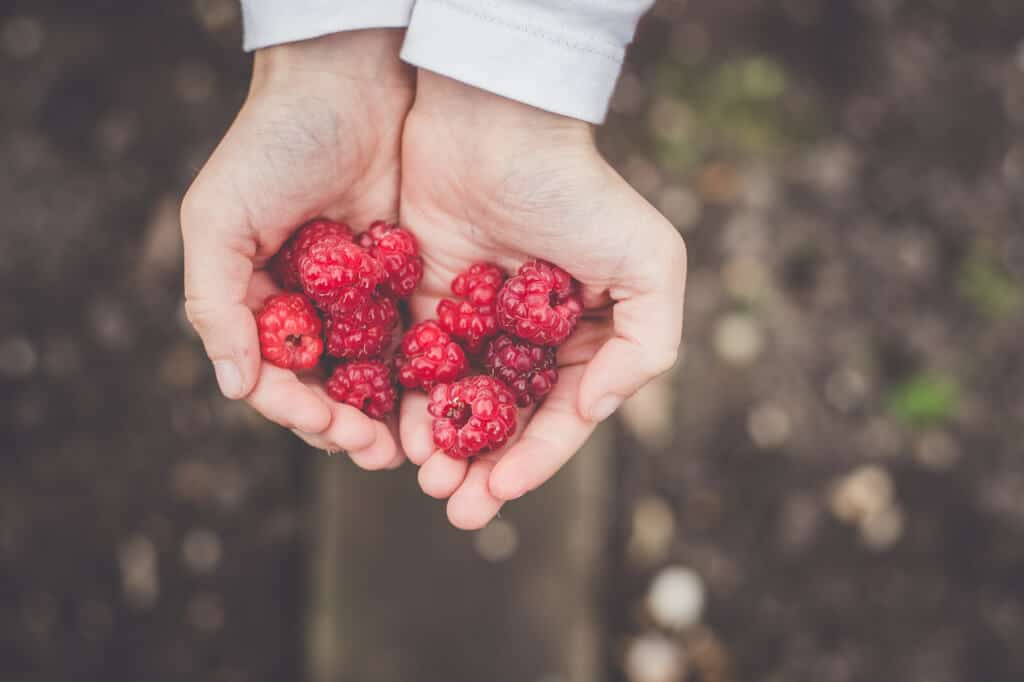 RASPBERRIES: Early June – Late July
Phone: (208) 466-3860 / Address: 7988 U.S. 20 Nampa, ID 83687
Farm Update: Raspberries begin around the middle - end of June, usually just as strawberries are wrapping up. When berries are in season, Pick-Your-Own runs Monday - Saturday 9 a.m. to 1 p.m. Call for further details!
Phone: (860) 633-7467 / Address: 295 Matson Hill Road Glastonbury, CT 06073
Farm Update: The summer crop is usually available starting the end of June and goes through late July. For updated picking information or sign up for their Facebook updates.
Address: 693 County Rd 57 / Mountain Home, AR 72653
Farm Update: Raspberry harvest begins late May/early June and lasts into July. Place order for pre-picked. Also available at the Country Store every day while in season. Call for details.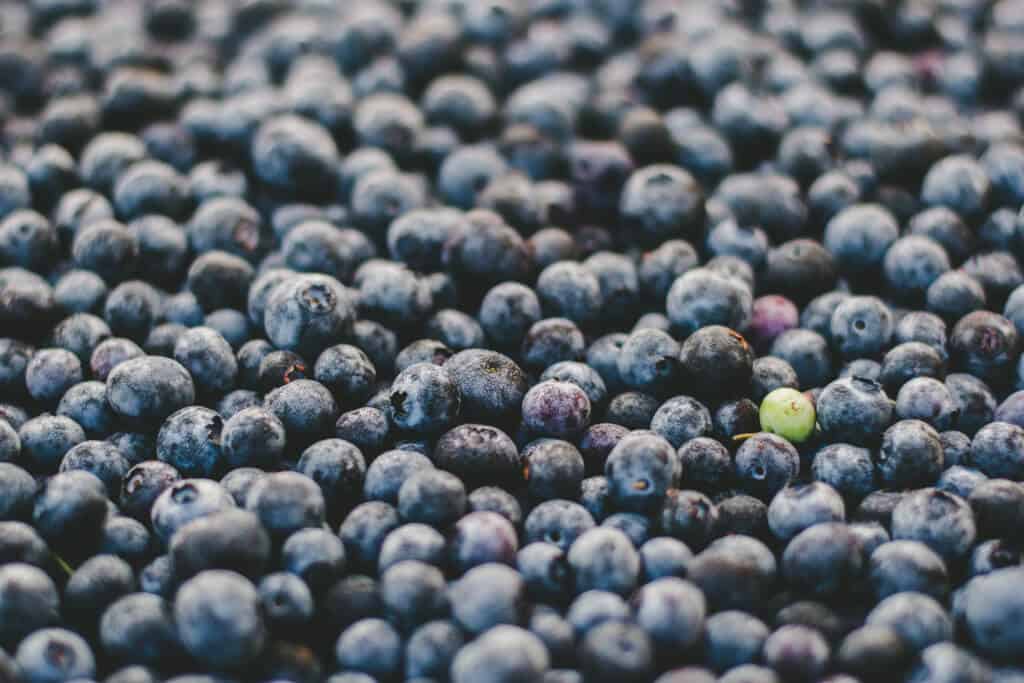 BLUEBERRIES: June – Early September
Phone: 6014038272 / Address: 257 Langnecker Rd Poplarville, MS 39470
Farm Update: The U-picking season starts on June 1st - July 31st. If you do not have time to pick your own berries, you can choose from their pre-picked fresh or frozen selections. You can pick up the berries directly at the farm or arrange to deliver them to you, as long as you're within 50 miles of Poplarville.
Phone: (770) 535-7350 / Address: 5975 Smith Mill Road Gainesville, GA 30506
Farm Update: These blueberries will be ready to pick approximately 3rd week of June! Please call in advance to confirm ripeness and for more information. Season is from mid June to September.
Phone: (229) 883-3933 / Address: 102 US 82 Leesburg, GA 31763
Farm Update: Available for picking during the months of May, June and July! ?Open Saturday, May 28th.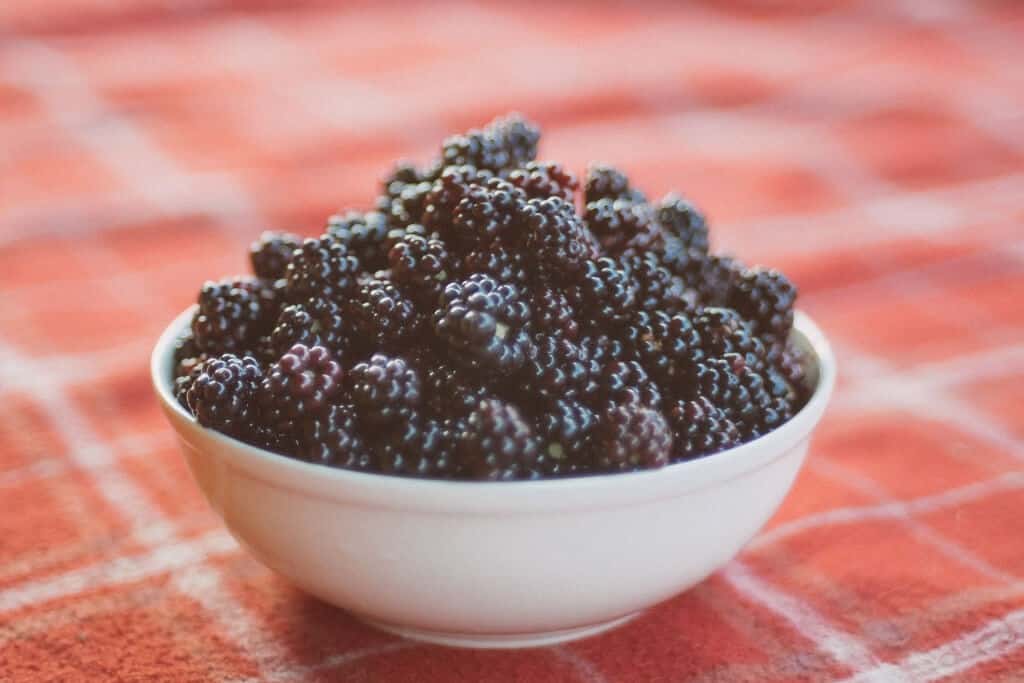 BLACKBERRIES - Late June – Early August
Phone: (804) 224-3171 / Address: 1235 Berry Farm Ln Oak Grove, VA 22443
Farm Update: On the farm you can pick your own fruit or buy it ready-picked from their ole fashioned Country Store. Blackberry picking is from July through September, call for further details.
Phone: (479) 361-2789 / Address: 3104 Wildcat Creek Blvd. Fayetteville, AR 72704
Farm Update: Blackberry picking starts in June and goes through July, and they ask for you to check the Facebook page for updates and call for further information!
Phone: (770) 786-8805 / Address: 797 Macedonia Church Road Oxford, GA 770.786.8805
Farm Update: Summer Blackberry picking is from June - July. Hours this season are by appointment only. Please call them to schedule an appointment if you'd like to pick berries.
PLAN AHEAD FOR NEXT SEASON: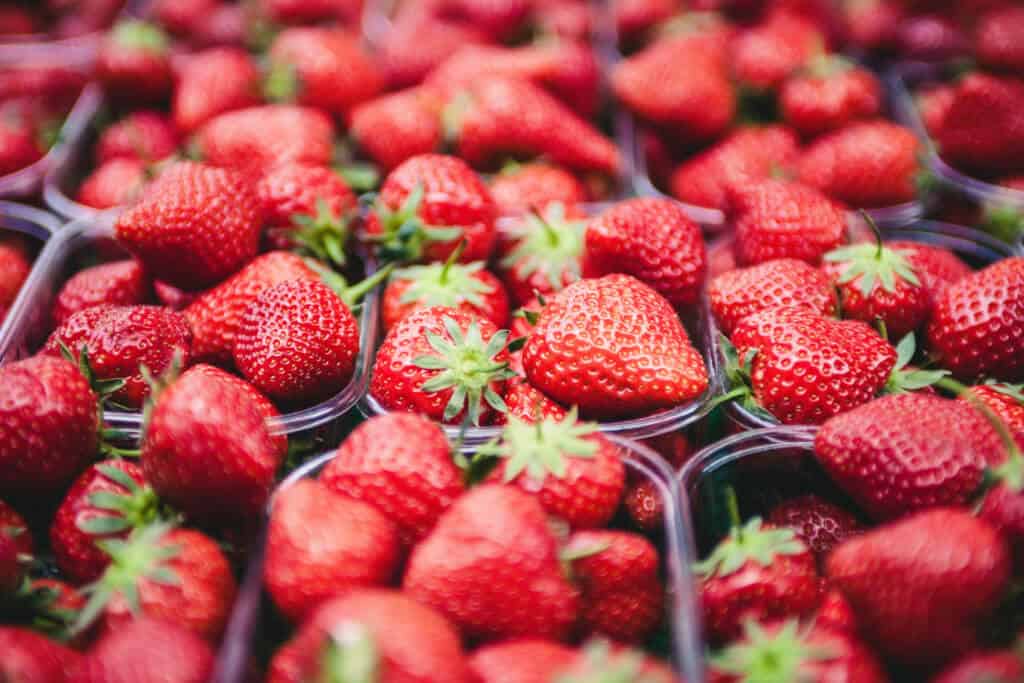 STRAWBERRIES: Late April - Early June
Phone: 830-798-1462 / Address: 1801 FM 1980 Marble Falls, TX 78654
Farm Update: Open now! Weather permitting, the Strawberry plants will continue through mid-May. Strawberries are the main crop, but they hope to have blackberries in mid-May, too!
Phone: (706) 769-0627 / Address: 5691 Hog Mountain Rd Watkinsville, GA 30677
Farm Update: Open now! Monday - Saturday open 8am - 7pm. Closed on Sundays. It's always best to call the farm before you drive out to make sure they have plenty of berries available when you plan to arrive - especially on busy Saturdays.
Phone: 631-7 26-4667 / Address: 240 Montauk Hwy Watermill, NY 11976
Farm Update: Strawberry picking begins early June and goes through July. If the weather is inclement, please call them before coming out. They ask that you leave pets at home when you are planning a trip to the farm. Check the website for more info!
---