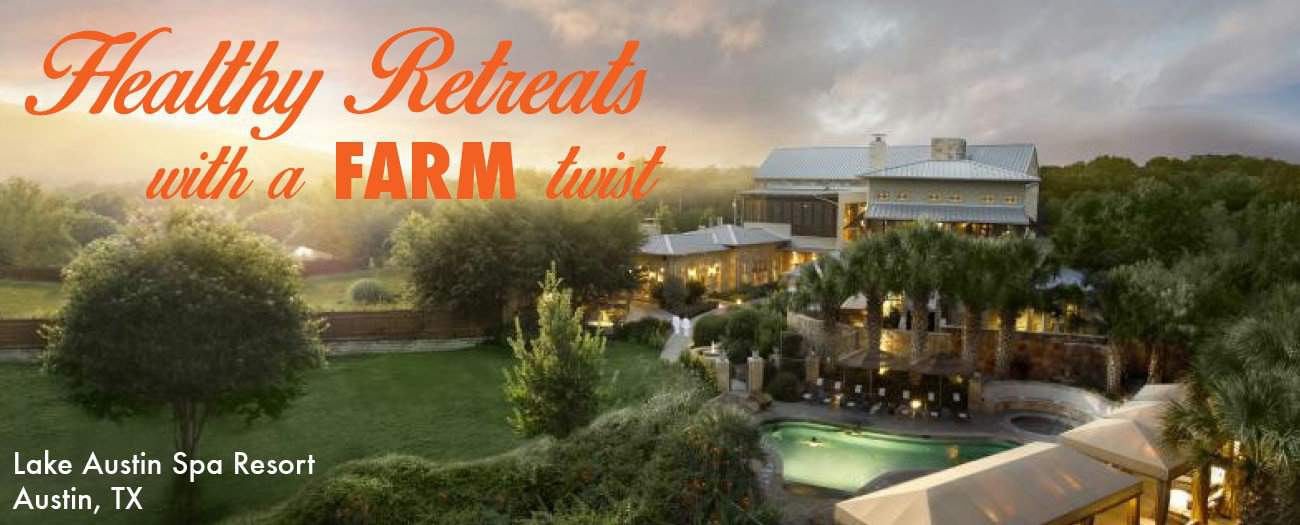 St.Helen, California / Napa Valley
If you're interested in visiting Napa Valley and seeking a luxurious resort, you really must consider Meadowood. This ultimate resort offers luxurious cottages, suites and even lodges that are unique and plush – all within a gorgeous and private forested setting.
The Restaurant at Meadowwood and Executive Chef Kostow continues to collect accolades as one of the country's best restaurants and chefs, including earning a Michelin Three-Star Rating, James Beard Award for Outstanding Service and a spot in the ranks of Food & Wine Magazine's Best New Chefs 2009. The food is divine, with much of it fresh from the Meadowood garden, along with organic choices and even picnics.
The picnics that you can choose from aren't just your typical run of the mill picnics! Because Napa Valley has so much to offer in terms of gorgeous views and rolling countryside, a picnic can be romantic and luscious and just the perfect way to enjoy your trip and amazing scenery. Choose your location at a nearby park, winery, mountainside or simply on the property, and plan your gourmet lunch. Whether you choose an insulated backpacks or classic basket, there's something so charming and relaxing, all the while enjoying amazing food and having a gorgeous room to return to.
Activities:
Fitness Classes
Juice Bar
Garden on Premises
Austin, Texas
Among many other fabulous awards, Lake Austin Spa Resort has been awarded Condй Nast Traveler Magazine - Top Rated Destination Spa in the U.S., and it does not disappoint! There are so many things to do at this charming, rustic yet luxurious destination spa, including activities for the farm and garden enthusiast.
Among many physically inspiring activities such as hiking, kayaking, dance classes, kettlebell, t'ai chi, and more, there are also many classes that are centered around cooking. Some favorites are the Making Herbal Oils and Vinegars class and the Adventures in Cocktail Gardening class, even flower pressing for garden lovers!
Their dining is incredible with options for everyone, including vegan, gluten-free, low/no sugar options, and options for those with food allergies. Lake Austin Spa Resort includes three meals a day, including a five course dinner. Their chef, originally from France, moved to Austin, Texas from Los Angeles 3 years ago in order to spend more time with his son and focus on living a healthy lifestyle. His cuisine is classic, typically all organic, and includes everything hand-picked from their well-tended garden.
Their organic vegetable farm is so beautiful, and it's encouraged to spend time and simply relax and meditate there! In addition to the vegetable farm, the property also has an herb garden, butterfly garden, and some fruit trees, growing along the shores of the lake, which ensures that the guests have a year round abundance.
When it comes to the relaxation aspect, Lake Austin Spa Resort offers more than 100 unique spa treatment options. One of their most popular spa services include herbs fresh from the garden! If this isn't enough to relax and inspire, we don't know what is!
Gifts of Our Garden
Signature treatment. A relaxing exfoliation, shower, massage and body wrap. Experience a world of healing that's as natural as the good earth around us. This LakeHouse Spa signature treatment draws upon the therapeutic herbs we cultivate right here in our Healing Gardens. You will be given the opportunity to see, smell and learn about our array of healing herbs. Your selection of an herb will be mixed with shea butter, sea salts and essential oils. After a shower with a scintillating aromatherapy gel, you'll relax into a full body massage. Then, enjoy an enveloping 10-minute body wrap with an herbal eye pillow. This is a homegrown treatment you won't find anywhere else.
Activities:
Outdoor Recreation
Fitness Classes
Entertainment
Spa
Farm to Table
Cooking Classes
Garden on Premises
Carmel, California
Carmel, California, is part of gorgeous Monterey County and Peninsula, a setting truly magnificent with the Pacific Ocean and expansive sky and mountains all conjoining. Carmel Valley Ranch is a classic destination, offering an amazing getaway seeking luxury and relaxation, but you may not know that it's also a perfect spot for both the farm-to-table seeker and the apiarist at heart!
On premises, there are more than 60,000 honey bees and 7,000 lavender plants, which the bees love. They are tended to by You can don a beekeeper suit and learn what it's like to raise bees, work with the colonies and harvest honey.
A beautiful setting to decompress and get into the garden! Carmel Valley Ranch invites you to experience their garden tours, tree swings, hilltop yoga, and even a kids' camp for the little ones. In the ranch's 500 acres, you're sure to find something you love as there are plentiful activities and also simply beautiful scenery to inspire and recharge your batteries.
Carmel Valley Ranch's cuisine is delicious, using ingredients that come locally, fresh from the water or literally just a few yards away in their own garden. Everything tastes great, fresh and is in season, with the menu offering organic, sustainable food that is natural. Even their own sea salts are made on premises!
Speaking of salts, the spa uses their own salts for their scrubs and decadent, therapeutic spa services. All of which offer relaxation and healing for anyone who needs some extra TLC.
Looking for something exciting to do with the kids while you're spa-ing? Ranch Hands Kids Camp is the perfect getaway for them, with fun and adventure on this natural playground. With different activities created for all ages, the program is designed by certified teachers, with education disguised in all this fun adventure. Make no mistake, however, kids will gain academic, social skills while hands-on learning in the outdoor environment!
Activities:
Garden on Premises
Outdoor Recreation
Kids' Camp
Bees on Premises
Spa
Mexico
Rancho La Puerta is a destination spa that helps people find lives of balance, health and wellness. And, for those seeking a great culinary experience and hands-on education, they are in luck.
The Culinary Center known as "La Cocina Que Canta" (The Kitchen that Sings) welcomes guests for a diversity of culinary classes taught by chefs that come to town to help teach their style of cooking, alongside Rancho La Puerta's Executive Chef Denise Roa. The Culinary Center emphasize the organic, semi-vegetarian cooking style that the Ranch is known for, as it also sources its food from its own organic, sustainable farm. Guests are able to enjoy the organic farm and a tour of the gardens, as well as an introduction to the principles of organic farming.
Set on a six-acre organic farm, surrounded by a vibrant tapestry of orchards and billowing rows of herbs and orchards, the location and selection of produce is a culinary dream for the guests and visiting chefs. Foods are either grown on property or locally sourced—and organically grown—whenever possible.
In addition, guests can enjoy cleansing, restoring and reviving spa services, encouraged to coincide with the stay at this wonderful destination resort.
Activities:
Farm on premises
Cooking Classes
Fitness Classes
Wellness workshops
Spa
San Diego, California
Loews Coronado Bay Resort
is situated on a private 15-acre peninsula surrounded by the Pacific Ocean and Coronado Bay. This stunning seascape will inspire anyone seeking a California experience, as it is located minutes from downtown Coronado, a charming resort village, and a short drive to San Diego's world-famous attractions.
The connection to the farm isn't exactly on property, except for the fact that the food it serves is all sourced from local farms. Most specifically, Loews Coronado Bay Resort has a partnership with Suzie's Farm, a 140-acre USDA-certified organic farm just down the road in San Diego, which not only provides its food to the premiere restaurant on the property, but also offers a Farm School!
One of the highlights of this partnership is fresh and delicious Suzie's Farm dinners in Mistral. Chef Adam Cho goes to Suzie's Farm the day of the dinner and picks the most delicious seasonal produce he can find and then creates his menu around his picks from the day.
Suzie's Farm offers tours and a special program called Farm School, which provides children and families a chance to get their hands dirty as they work, learn and play on the farm. Each day includes lessons, stories and projects. Through directed and project-based learning, participants learn how to grow and tend vegetables, care for farm animals and explore the world around them. In addition to this partnership, they have their own herb garden on property and Juice Therapy, a juice bar in Market To Go.
Loews Coronado Bay Resort epitomizes the true Southern California lifestyle, offering the sun, surf and charm you'd expect from a paradise on the Pacific.
Activities:
Water Activities
Fitness Facilities
Farm to Table
Farm Activities and Learning
Walland, Tennessee
This intimate luxury hotel is one of the top-rated properties in the world. The farmstead is a gathering place for guests on the farm. The farm delivers to guests heirloom produce from the garden, wild flower honey, farm-fresh eggs, and artisan cheeses from East Friesian sheep. The farmhouse was even made from reclaimed wood.
The cuisine at Blackberry Farm is both haute and rugged. Together, the chef, the master gardener, the baker, the cheese maker, the forger, the butcher, the jam lady, the chocolatier, the restaurant manager, and the sommelier blend their unique talents to create the cuisine of Blackberry Farm.
In your down time, enjoy activities such as fly-fishing, hiking, and biking. And, during certain seasons, you are invited to roll up your sleeves and help with the farming and cooking!
Activities:
Farm on Premises
Outdoor Recreation
Farm Help
Cooking Help
Washington, Texas
This five-star luxury ranch is unique and offers the second largest indoor horse riding facility in the state, as well as the only Five-Star dining experience in the whole state, awarded by Forbes. This property has become a member of Relais & Chateaux as the luxury inn offers the quintessential experience , as well as amazing food, in a rustic, gorgeous setting.
At The Inn at Dos Brisas, enjoy wonderful activities like horseback riding, picnicking, mountain biking, golf, spa services, stargazing, or organic gardening lessons; their 300 acres are yours to discover. From your private patio, enjoy views of meadows, horse paddocks, and ponds.
Take an organic gardening lesson, which is an informal class where you will learn how to start an organic garden, how to select your favorite variety, how to control pests, and more. Picking and tasting is encouraged during your organic garden tour, and gardening gloves are provided.
There is also 42 acres of USDA certified organic farmland and orchards. Their farm specializes in heirloom produce, a berry patch, orchard, herb garden, and high tech 7,000 square foot greenhouse to provide chefs with fresh foods during any season.
The cuisine, no doubt, is amazing with such great organic food at the fingertips of skilled chefs. Perhaps that is why The Inn at Dos Brisas is the only Forbes Five-Star restaurant in Texas! Not to mention the wine selection is stellar, with a 7,000 bottle wine cellar that received recognition from Wine Spectator Magazine.
Activities:
Outdoor Recreation
Spa
Garden on Premises
Farm on Premises
Gardening Lessons
Sonoma Region / Forestville, California
Voted as "One of the Top 5 inns in the US" by Travel & Leisure readers, the Farmhouse Inn is an inn, resort and spa located in the Russian Valley area of Sonoma, situated literally amidst hundreds of wineries and amazing restaurants. This romantic property has been in the family since 1911, opened as a resort on Valentine's Day 2001. The inn has been engaging guests in the beauty of the Sonoma Valley ever since then.
The farm experience is literally surrounding you, and guests can even stay in their own barns recently built and created to mirror the historic barn on the property, gorgeously detailed, of course. Or beautiful cottage and main house rooms are available, too.
The property is sophisticated yet humble and farmy, and its food is sourced by all of the local artisan farmers, mostly organic and all sustainably farmed. The food is exquisite, prepared by Michelin starred Chef Steve Litke, and reflects everything in season. Everything about the food is local restaurants is elegant, romantic, and timeless down to the finest detail.
The spa is divine, incorporating the herbs grown in the Farmhouse Inn's own kitchen garden. Lavender, ginger, honey, and more combined in butters, scrubs, oils. Ahhh … After your relaxing spa services, enjoy some of the other activities offered, like biking, hiking, canoeing, wine tasting, and horseback riding.
Activities:
Garden on Premises
Spa
Outdoor Recreation
Water Recreation
Wine Tasting
Westlake Village, California
Whether you're seeking a farm excursion, wellness retreat or healthy cooking classes, this is a fantastic destination for you!
Four Seasons Westlake Village was voted #1 Hotel in Los Angeles and Southern California by Condй Nast Traveler 2014 Readers' Choice Awards. Many people are familiar with it because of its relationship with the California Longevity Health Institute, which is located there as well and has been setting the stage for ABC's Extreme Makeover.
The Four Seasons features an indoor spa that has signature services and offers every spa service you could possibly imagine, set within very inspiring grounds – a beautiful waterfall and a stunning red pagoda offers perfect places to relax and meditate. Or perhaps you'd love to see their greenhouse and herb garden, where some of their exquisite farm to table fare is sourced.
For the organic gardening enthusiast, try out their immersive organic farming package. The package includes a private tour of Philen Pharms, one of the country's few organic heirloom farms. A few of the farm's most popular fruits include replicas of George Washington's apples and Thomas Jefferson's pears. This experience is a two night package that includes the tour of the farm, lunch made from local garden grown ingredients, and a private garden tour and Wellness Kitchen cooking experience led by a registered dietician.
And to take home, you can purchase a cookbook featuring the healthy, delicious recipes seen at the resort by the highly esteemed Paulette Lambert, R.D., CDE., who also serves as California Health & Longevity Institute Director of Nutrition's. Healthy cooking that will stay with you long after your retreat!
Activities:
Fitness Classes
Recreation Facilities
Ultimate Triathlon Training Camp
Farm to Table
---