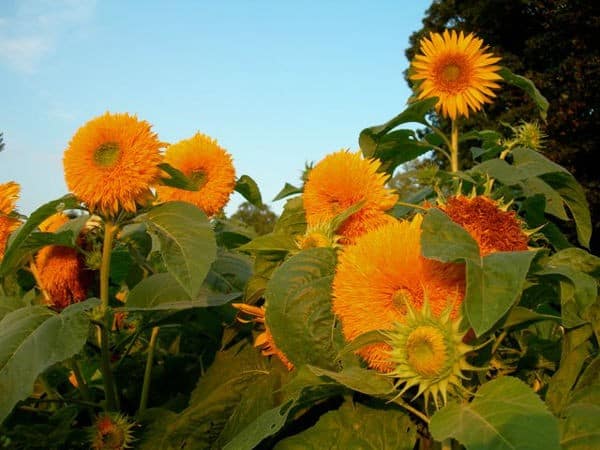 Bees are buzzing, butterflies fluttering and flowers blooming with color! What a picturesque backdrop for a day of fun, and guess what else you'll find at these unique farms? Hold on to your Easter bonnet, and let's get hopping!
Most people think of farms as places with food and livestock, but many farms are actually a bit more, well, bustling. These are some of our favorite bee farms that offer more than you might have ever imagined. Read on!
The Bees-ness of Making Honey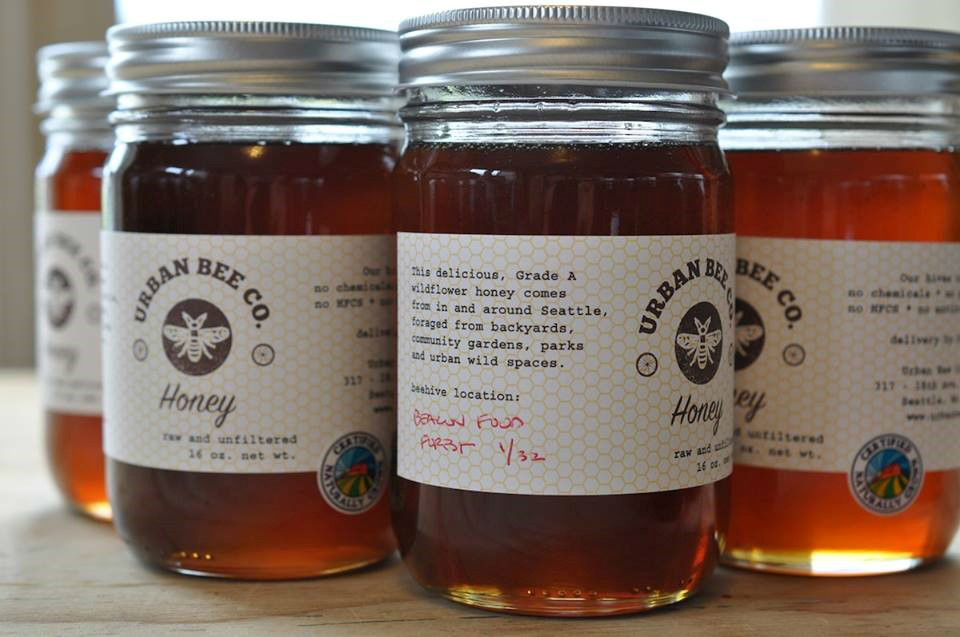 Seattle, WA
The Urban Bee Company is all over Seattle, working with community farms, their apiaries, retail shops and in people's homes. Their honey is amazing, but they also offer unique and up- close experiences with bees. You'll either be suited up at an established hive where honey is curing or guided more gingerly through questions about your hive. Their team is multi-talented and can even help you set up a garden at home. Talk about service, they will deliver honey directly to you via their bike messengers!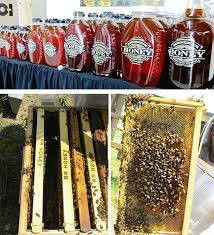 1308 Chisholm Trail #107
Round Rock, TX 78681
512-828-5416
From field to hive to table, Round Rock Honey is all about quality. Their honeybees collect nectar from 90 spots to get the vast array of pollens found in Central Texas. Learn more about the art of beekeeping through classes offered at the farm as well as in several other cities throughout the year.
Sunday Honey Bees San Jose, CA Come to San Jose's Willow Glen neighborhood, the world headquarters of Sunday Honey Bees and learn about beekeeping, build a hive, be an apprentice beekeeper or just buy some of their delicious honey. Winnie the Pooh would love it!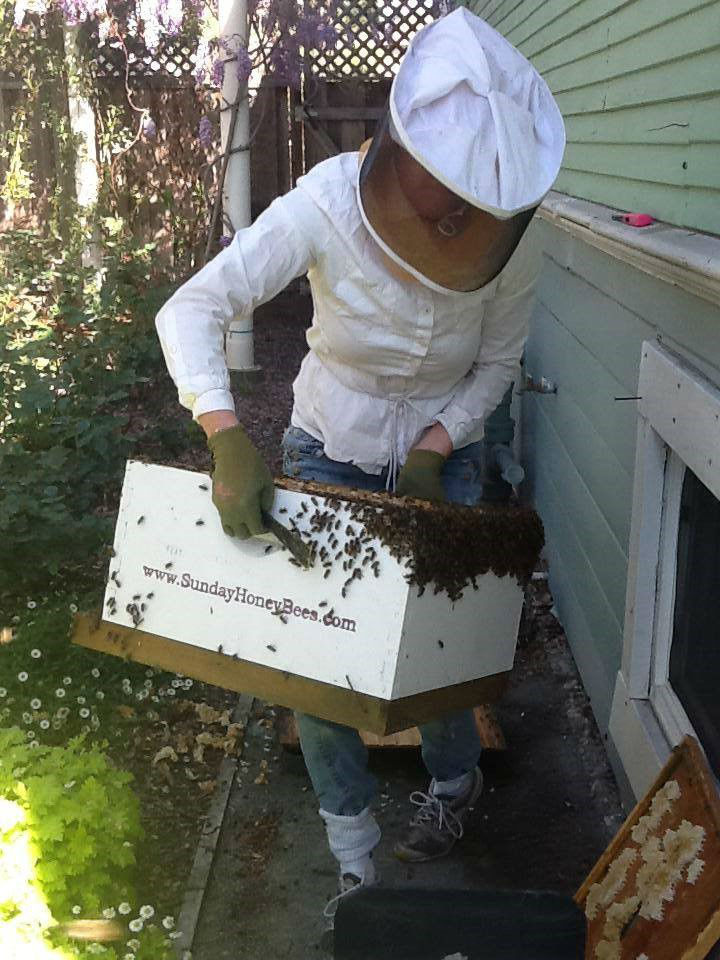 Battle Ground, WA
360-687-8384
Located on a Washington farm, Spirit Bee focuses on the spiritual role of bees in nature. They offer classes on gardening for better bee health, swarms & feral bees, the complexities of the honeybee family, films and visits from beekeepers around the world.
All You Mead is Love...
Legend has it that the word 'honeymoon' came from the ancient custom of giving newlyweds enough mead to last a month, but what exactly is mead?
Mead is described in terms similar to those of red and white wine but simply put, Mead is wine made from honey.Honey wine is basically a mixture of honey, water and yeast. It comes in many different varieties, each with unique flavors and sweetness. Many different factors affect the taste of mead, including the type of honey (over 300 varieties in the US alone), additives like fruit, hops, spices, even grapes and the aging procedure.
Here are some fun spots to sip mead with your honey...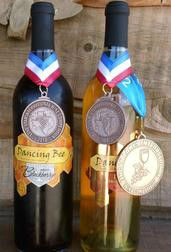 Dancing Bee Winery at Walker Honey Farm
8060 East US HWY 190
Rogers, Texas 76569
254-983-2899
Located on the Walker Honey Farm, Dancing Bee is the perfect place to try out the farm's mead. This family-owned farm has been making honey for more than 80 years. Enjoy an afternoon on their patio or join them for a wine tasting and take home a bottle or two of your favorite.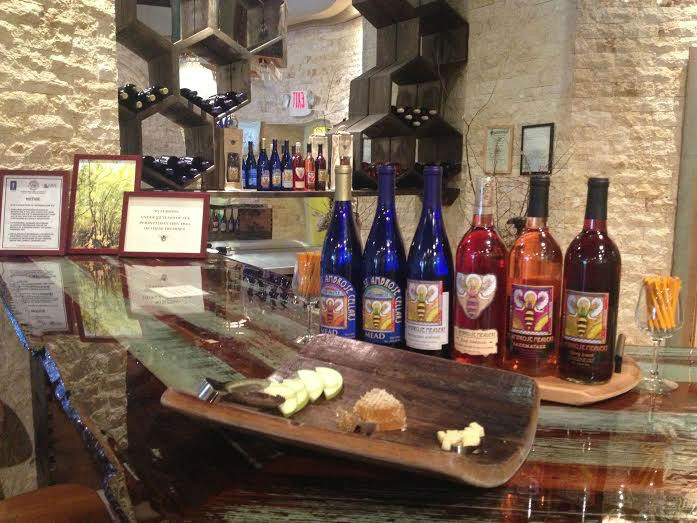 104 W. Broughton St.
Savannah, GA 31401
912-233-7873
Founder Ted Dennard has been making honey since he was a teenager, and this passion and love evolved into the booming business Savannah Bee Company. Their trademark honey and all-natural beeswax beauty care products were once made in his kitchen but now are painstakingly made on an island just a bridge away from downtown Savannah. But downtown is where the action is ¬¬ enjoy honey tastings, let the kids swarm around a 'play' beehive and find the perfect gift for anyone. Belly up to their new mead bar and taste 5 to 10 varieties from St. Ambrose Cellars. You'll find out why it's known as the "beverage of love."
It wouldn't be spring if there weren't flowers gorgeously blooming everywhere. And this is the month for flowers blossoming as far as the eye can see. Here are a few farms you can pick your own, make a bouquet or just smell the … lavender.
FLOWER FARMS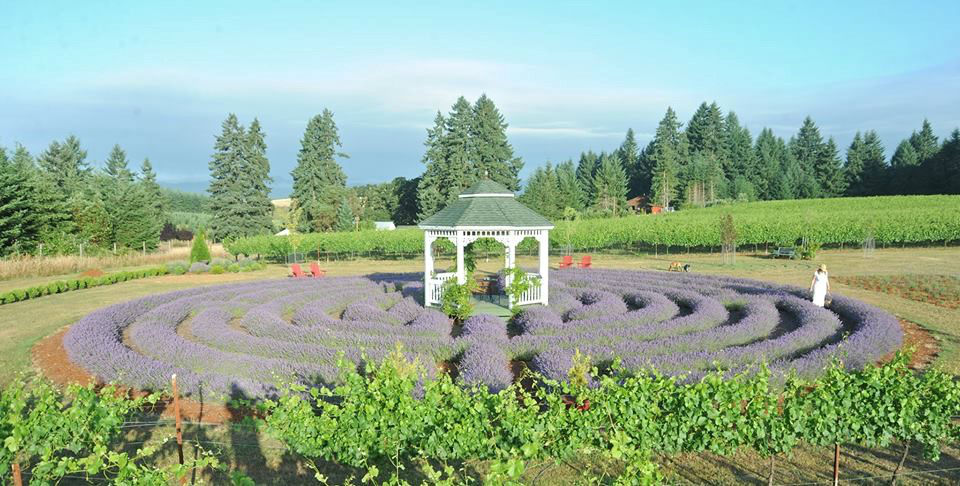 229 Conrad Ridge Rd.
Brooksville, KY 41004
606-735-3355
This family-owned farm in northern Kentucky started growing lavender in 2005 and now has more than 600 plants in 22 varieties. In fact, they create and make lots of products perfect for spring cleaning your house and making it smell lovely. And you, too, for that matter! Open June through October, so plan ahead.
13977 RR 2325
Blanco, TX 78606
830-833-5428
Run by the Arnosky family in the beautiful Texas Hill Country, (a short drive from Austin or San Antonio), they've been growing flowers and vegetables and raising kids on their 40 acres since the early 1990's. Buy some beautiful, farm-fresh flowers, fresh veggies and even pick-your-own herbs at their Farm Market every Saturday.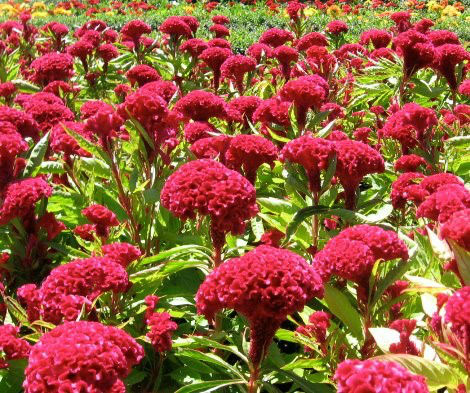 802-865-0068
This Vermont farm is just a few acres in size but they make the most of it by growing fabulous blooms for weddings, special events and simply brightening up your every day life. They're always at the Burlington Farmers' Market with pre-made bouquets and harvest buckets just full of stems. You're welcome to visit the farm but you'll need to call them for directions.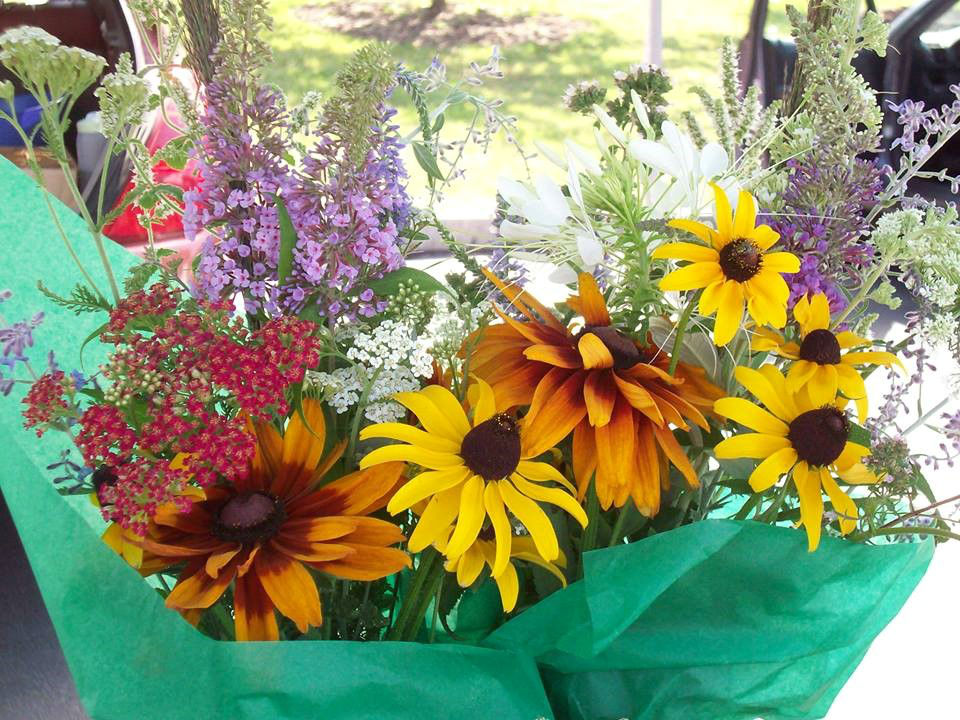 138 Brickyard Rd.
Lansing, NY 14882
607-533-4680
Located in the Finger Lake District of upstate NY, you can Take Your Pick (literally) at this flower farm from May through October. Kids are welcome in the cutting garden and anyone wanting to relax and get in touch with nature is encouraged to just come out for a stroll among the blooms.
With the concerns about the monarch butterfly and its dwindling population, butterflies are not something to take for granted. Don't miss a chance to visit a beautiful butterfly farm – your family and friends will never forget it.
Butterfly Farms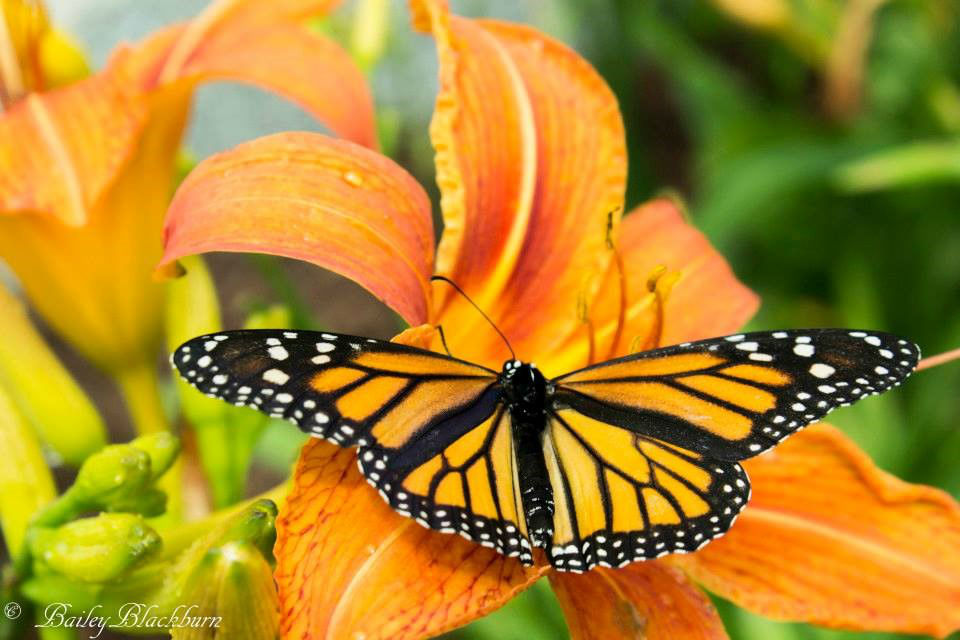 7850-B Clinard Farms Road
High Point, NC 27265
336-454-5651
See the majestic (and currently endangered) Monarch up close! This family farm outside High Point, NC welcomes visitors to weekly Family Shows every Saturday beginning in mid-April through the fall. Young visitors dress up and take part in a skit about the butterfly lifecycle and get to see eggs, caterpillars and chrysalis up close. The kicker is having dozens of Monarchs land on you and eat from a sugar pad in your hand - too much fun!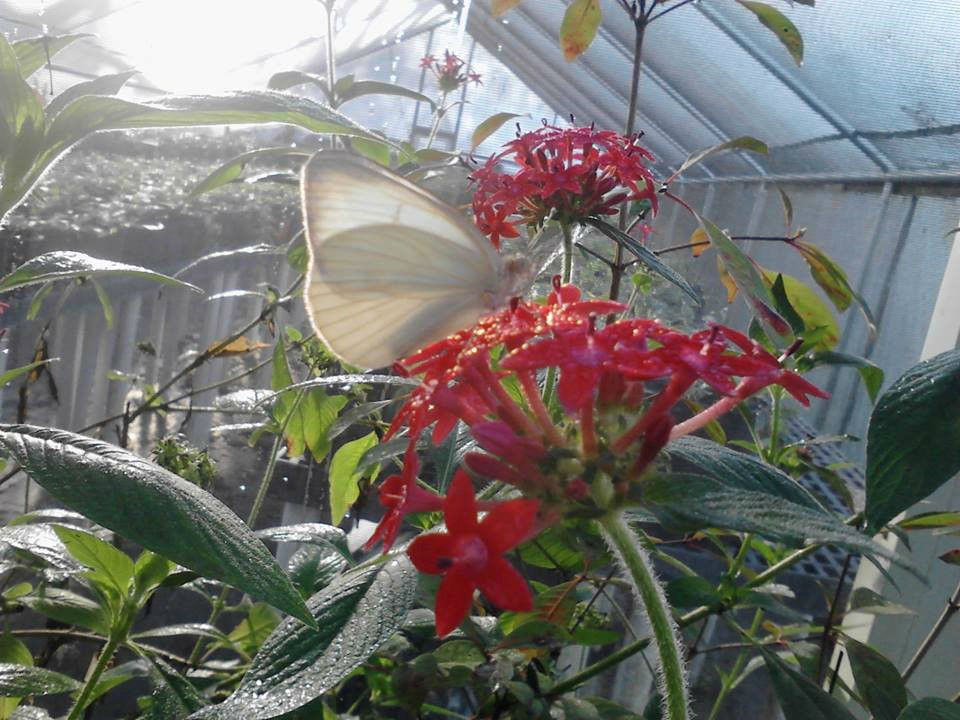 20329 NE State Road 26
Earleton, FL 32631
352-475-2088
As a science teacher, Zane Greathouse wanted his students to have hands-on experience with animals, so he got them butterflies. This led to a new career and a new mission. His farm now produces 45+ species of Florida native butterflies and supplies exhibitors around the country. Visitors are always welcome and can participate in educational tours and festivals like 'Festivus for the Best of Us'.
If you make it to one of these farms, please share your pics on our FACEBOOK account and tweet them to us! LIKE our page www.facebook.com/farmstarliving and follow us on Twitter @farmstarliving. We'd love to see your outings! Happy Spring!
---