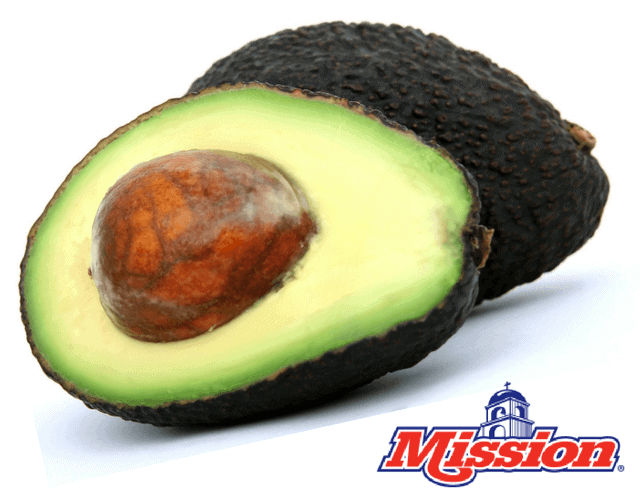 Avocados aren't just for California and Florida anymore thanks to Mission Produce! They provide delicious and ripe avocados to all parts of the globe all year round! Mission focuses on avocados as their one and only product so they're growing avocados right.
Avocados have a thick skin that make it the perfect food for on-the-go nutrition. Full of that good fat (monounsaturated fat) avocados provide a ton of energy too!
Health Benefits:
Aids in digestion
Aids in weight loss
Anti-bacterial qualities
Anti-inflammatory
Detoxifying effects
Fights depression
Fights free radicals
Fights migraines
Improves bone and muscle health
Improves eyesight
Improves hair, skin and nails
Lowers blood pressure
May reduce cholesterol
May reduce risk of cancer
May reduce risk of diabetes
May reduce risk of macular degeneration
Promotes heart health
Protects skin from UV rays
Reduces risk of breast cancer
Reduces risk of prostate cancer
Relieves PMS
Tip:
If your avocados aren't quite ripe enough to eat, place them in a brown paper bag with another fruit like bananas or apples. Leave the bag near a sunny window for one day to allow the fruit gasses to quickly ripen the avocado. Check periodically for ripe-ness and place in the fridge when ready to eat.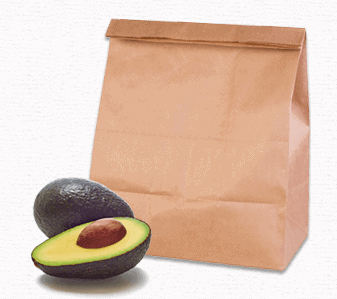 Instead of using processed spreads like butter or mayonnaise, try a thin layer of avocado for a healthier variety! We love avocado on toast so much, we created 12 different recipes! That's almost 2 recipes for every day of the week!
---