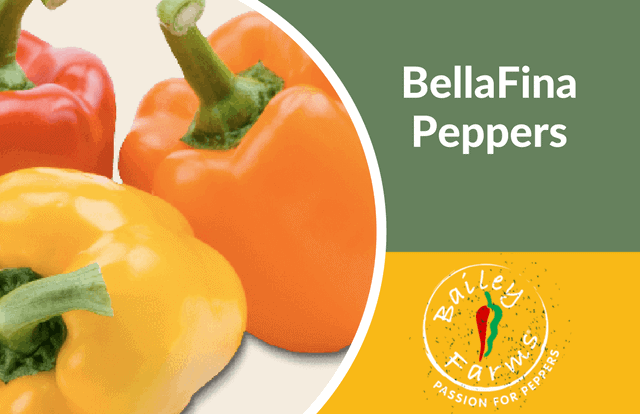 There are so many reasons to love the bell pepper, and this month we are celebrating them! First of all, bell peppers – also known as sweet peppers – are very versatile. They are good in salads, pizzas, soups, sautйs, casseroles, sandwiches, or eaten fresh as a snack, and they are healthy, too! They come in a variety of beautiful colors including yellow, green, orange, red, purple, white, black, etc., but the green ones are the most common in groceries and supermarkets.
How are they healthy? They're packed with vitamins and are fat-burning, too! Yes, you can put those on your grocery list when you're trying to watch your weight! But that's not all that they can do for you!
Bell peppers are a rich source of Vitamins.

Vitamin A: Helps with good eyesight, supporting the immune system, maintaining healthy skin, regulating genes, and producing red blood cells.
Vitamin C: Gives protection against immune system deficiencies, prenatal health problems, cardiovascular disease, eye disease, inflammation, skin wrinkling and generally it supplies the body with chemicals that help it to process a diverse diet.
Vitamin E: Plays a key role in keeping skin and hair looking youthful.
They help minimize 'bad' cholesterol, ease inflammation, bring relief from pain and control diabetes.
This month, we're working with a very unique type of bell pepper – the
BellaFina!
BellaFina Baby Bell Peppers Grown on the vine in the field, BellaFina™ peppers are low calorie, fat free, sodium free and high in Vitamin C. They are also a great source of vitamins and nutrients. BellaFina peppers may be used to create a wide variety of recipes, from appetizers to main dishes, and are often used in salads, vegetables trays with or without dip, cooked in stews and sauces and stuffed with meat, cheese and grains.
Bellafina Baby Bell Peppers are grown on Bailey Farms' Farm, which is a family-run business owned by Randy and his wife Debbie, who have a passion for farming. One of Bailey Farms' largest success stories is actually pretty small, as in the launch of the BellaFina product line of miniature Bell peppers! These have become the company's number two top seller in just three short years. The BellaFina was a product that Randy had started from scratch.
"The peppers were specifically bred to mature at 1/3rd the size of a regular Bell pepper and to be grown in an open field rather than a greenhouse, allowing the BellaFina to offer a good value proposition within the category." – Randy Bailey
These delicious tiny peppers mean less waste for the individual consumer when preparing meals that require red, yellow or green Bell peppers. Additionally, the peppers offer a retail price point lower than any other color pepper with the same sweet flavor, crunchy texture, and vitamins and nutrients—they're a great source of vitamin C — just as full sized peppers!
Helpful Tips on How to Pick the BEST Bell Peppers!
HEALTHY bell pepper markers:
Feels firm and fresh
Glossy appearance(shiny and smooth)
Intact skins
Fresh stems
Wholesome and heavy in hand
UNHEALTHY bell pepper markers:
Excessively soft
Dull appearance, dry and rough
Skins with wrinkles, cracks, spots and slashes
Shriveled skin
Unhealthy , light and without uniform sizes
Did you know...?
You can cook bell peppers by frying, stuffing and baking, grilling, roasting, and steaming!
Red peppers have twice the vitamin C content of green peppers.
Bell peppers are not seasonal, meaning that their availability is year-round.
Freshness is key when cooking and eating bell peppers. Storage for up to a week in the refrigerator is recommended.
---