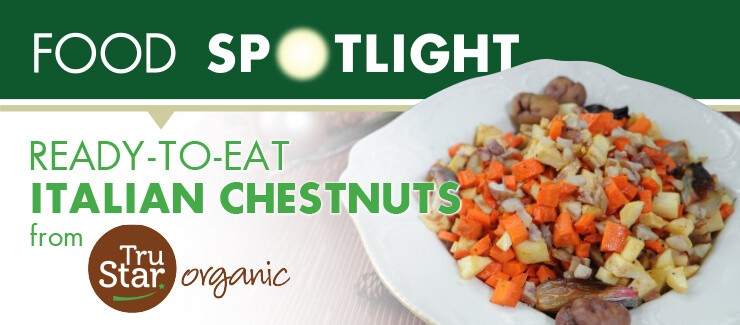 No "open fire" required for this holiday favorite! TruStar has taken the hassle out of chestnuts by peeling and roasting these bite-sized treats. Not to mention they've made it just as easy with its resealable packaging, which has been made easy for storing, snacking and even packing for recipes that have to be prepared during holiday travels. The best part is that TruStar's Italian Chestnuts can be enjoyed long before or after the holidays, as they are available all year long!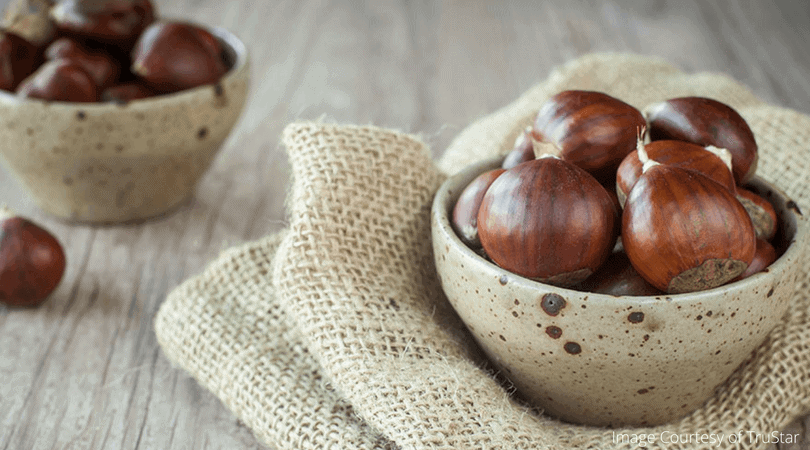 How on earth are chestnuts grown? We wondered the same thing!
TruStar harvests its chestnuts from Campania, Italy, by local growers. The beauty of these delicious chestnuts are that they are free of gluten and preservatives, but are rich in vitamins, minerals, nutrients and fiber! To ensure a quality product, every step of the TruStar harvesting process is special. TruStar enlists the "Contandini," which are the local farmers, to oversee this process, which is centuries old. These Italian chestnuts are gathered naturally when they fall from the trees in the mountains, beginning in October. The peak of the season is mid-December, however as mentioned, they can be enjoyed year round.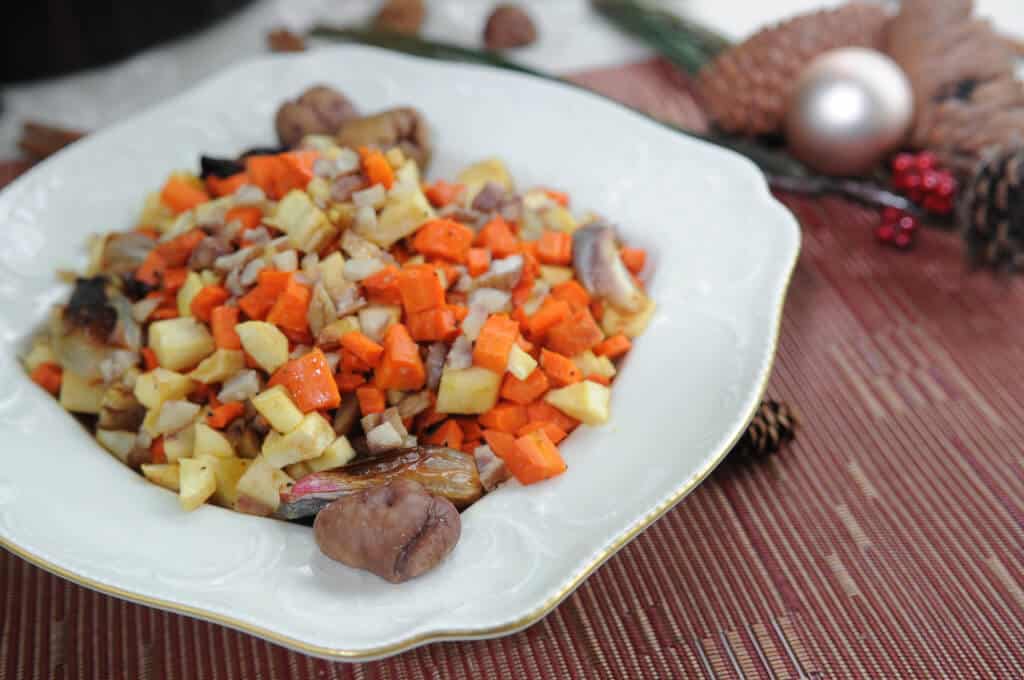 While the process of harvesting could be considered "old world," TruStar?s attentions to quality should be noted. TruStar requires third-party audits of its growers and packing houses, Primus Global Food Safety certified storage centers, and other procedures to trace products from farms to consumers.
"We search the globe to create strategic alliances directly with the growers who meet our very high standards. Our strong partnerships allow us to be involved in the growing process and guarantee the quality of our products."
Quality is so important, as it ensures that consumers reap the amazing
health benefit
s of these Italian chestnuts. Please see some of the health benefits listed below: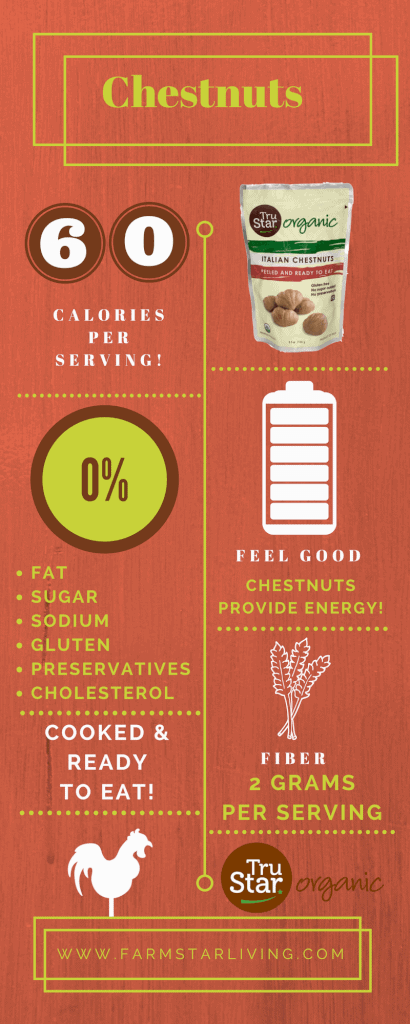 Health Benefits
Aids in digestion
Anti-aging
Enhances production of breast milk
Improves hair, skin and nails
Pain reliever
Provides energy
Reduces risk of bladder cancer
Non-GMO
Excellent Source of Vitamin C
Lowers Risk of Cancer
Supports Heart Health
Fights Depression
Clears Acne
And who are these farm experts at Trucco? Let's look behind-the-scenes:
Trucco began in 1937, at Manhattan?s Washington Street Produce Market. Twenty-eight years later, in 1965, Trucco was considered as one of the leading produce distributors in New York, by Trucco Owner, Salvatore Vacca.
Becoming a leader in the industry, comes with hard work. Mr. Vacca once mentioned his move to NYC to pursue his career, by saying, "In Capri, we had a house full of sun; here, I had a dark bedroom where I barely had room to dress. But I said to myself, 'You're here for one reason-to do better. This land can give you that opportunity.'" From his move from Italy to the U.S., he and his team has exemplified what it means "to do better."
Since 1999, when Nick Pacia, joined the company, Trucco has expanded to offering a variety of citrus and dried fruits, garlic, kiwifruit, nuts, etc., becoming one of the largest importers of branded and unbranded produce in the world. Distribution centers can be found in New York, New Jersey and California. Trucco?s brands include the following: Kiwistar, Fresco, Naturi, and our favorite at the moment (due to its Italian chestnuts) is Trustar!
Enjoy the luxurious taste of this perfect holiday treat and try them in this recipe!
---