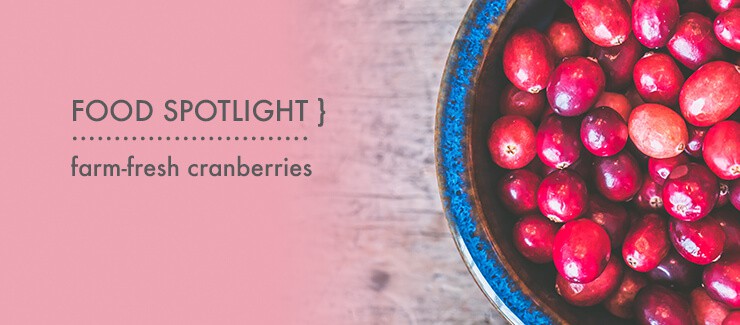 Cranberries are one of the most festive fruits time of year! Cranberries are often processed and canned during the holidays for cranberry sauce, but we suggest treating yourself to the farm-fresh fruit while it's available and in season!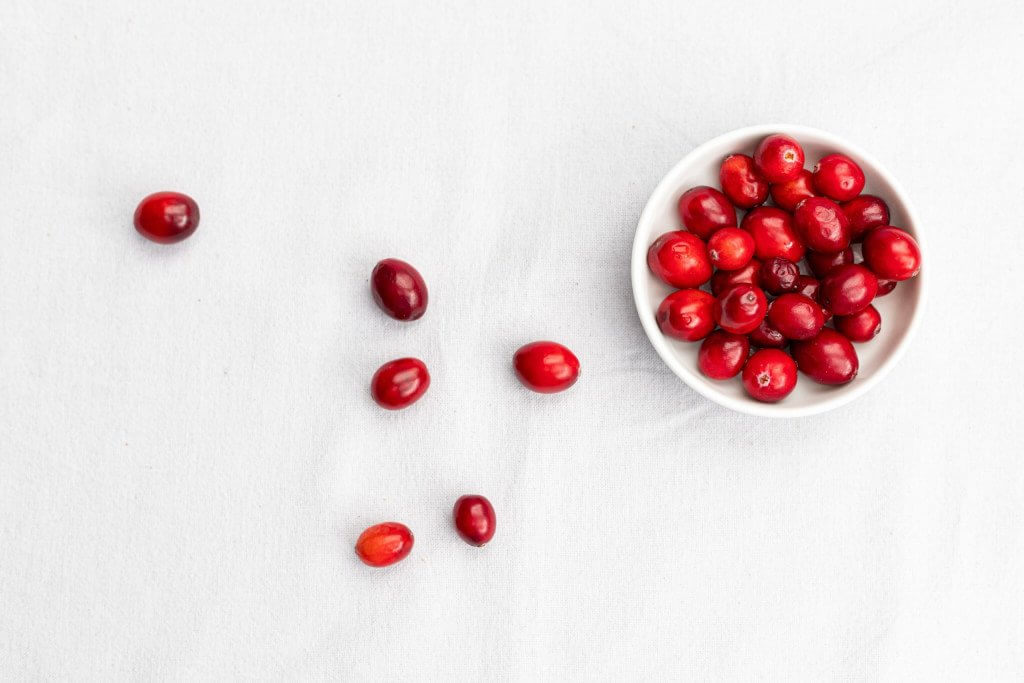 Did you know that cranberries are native to North America? It's true! They are are primarily grown in in five states: Massachusetts, Wisconsin, New Jersey, Oregon, and Washington. You may have seen those cranberry juice commercials with farmers in waders? But, contrary to popular belief, cranberries don't actually grow in water - they grow in bogs or marshes!
According to cranberry.org, "The cranberry is a Native American wetland fruit which grows on trailing vines like a strawberry. The vines thrive on the special combination of soils and water properties found in wetlands. Wetlands are nature's sponges; they store and purify water and help to maintain the water table. Cranberries grow in beds layered with sand, peat and gravel. These beds are commonly known as bogs or marshes and were originally formed as a result of glacial deposits." The perfect growing conditions for cranberries in North America was in the works for thousands of years – so neat!
These days, there are two options to harvest cranberries: dry-harvest and wet-harvest. Cranberries that are dry-harvested are sold as fresh fruit around at various markets, grocery stores, and farms. Most cranberries are wet-harvested and used for sauces, juices, and dried cranberry products.
Aside from the obvious recipes, you can also use fresh cranberries as holiday decor around your home! String fresh cranberries use as garland around your tree or hang on your mantle. Use fresh cranberries as an addition to your gift bags and boxes to add a little fresh flair to your gift wrapping. Pour fresh cranberries into saucers, vases, and tumblers to house candles as decor around your home or on the Thanksgiving table. Check out this article on how to decorate using fresh produce for the holidays.
How are you going to be using fresh cranberries this season? If you try any of these ideas or tips, let us know and tag us on social media so we can see what you're making.
---