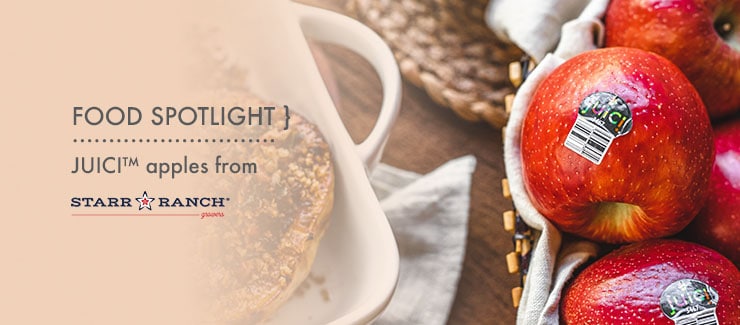 This proprietary apple grown only by Starr Ranch Growers is certainly the apple of our eye this fall and winter. If the name "JUICI" doesn't immediately sell you on this delicious JUICI™ Apple, then maybe our latest recipe will. You'll love this apple for so many reasons and the main reason will definitely be the flavor.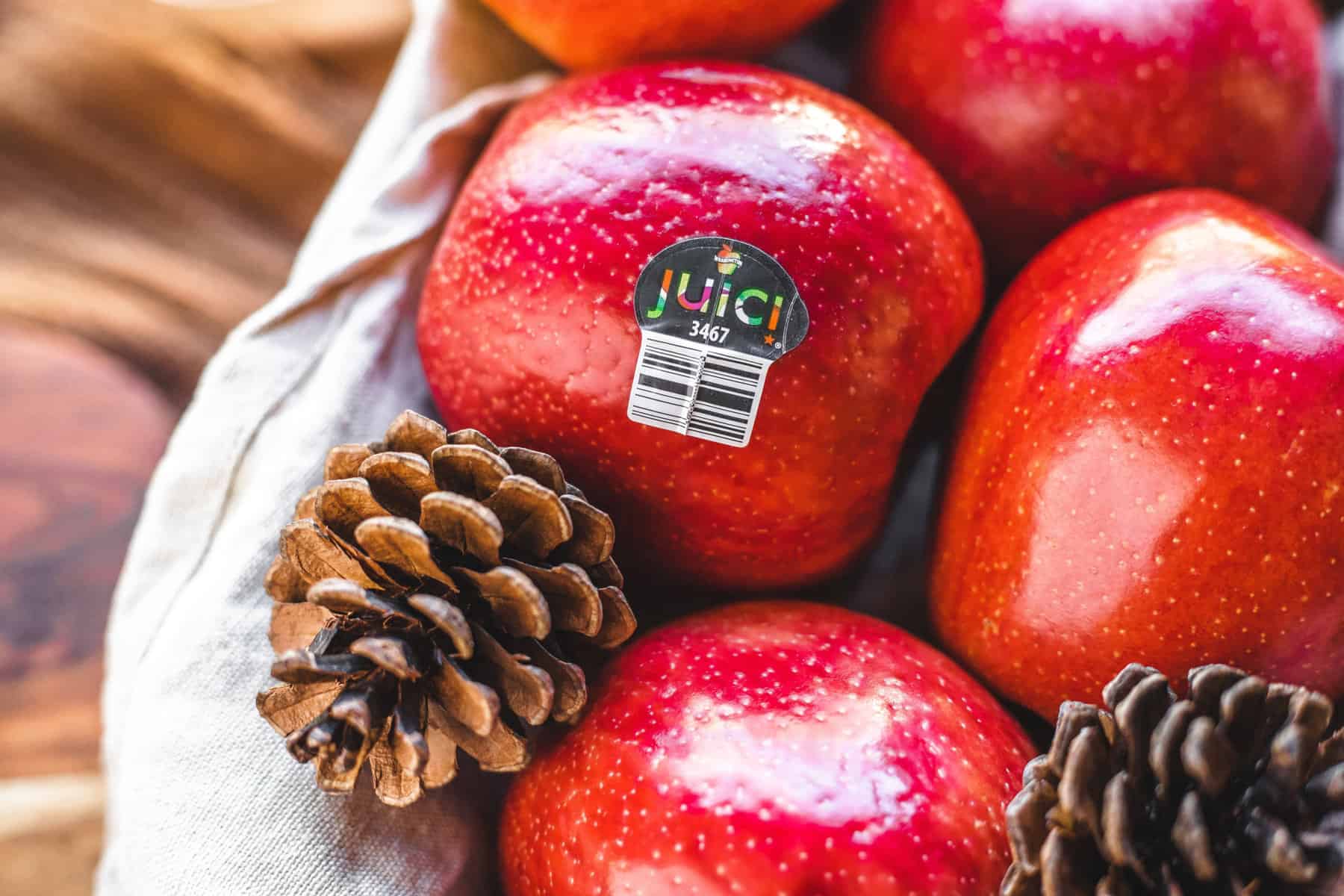 With so many different apple varieties available at the grocery store, it's hard to stand out, but the flavor of JUICI™ apples are truly unique and you'll love baking with and snacking on this apple all season long. These apples are the perfect balance of sweet and tart which makes the a lovely addition to your baked goods without being overly tart. The delicate sweetness of JUICI™ apples makes them a wonderful ingredient to your savory dishes, too. The bottom line? JUICI™ apples deliver a balanced flavor that packs a crunch.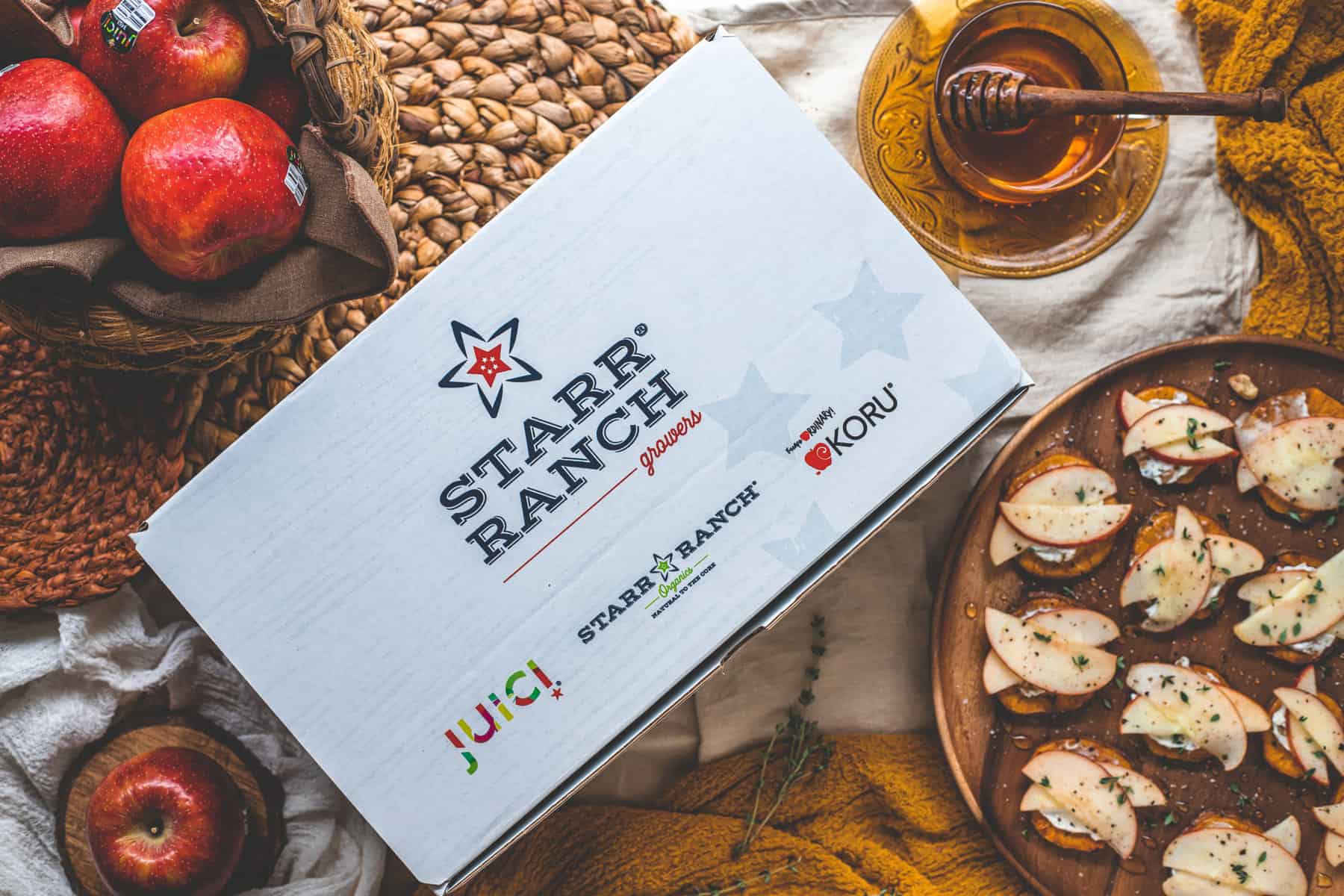 In our opinion, Starr Ranch Growers are the apple experts...and we've tried a LOT of apples! Since 1934, Starr Ranch Growers have been growing apples in the cool climates of the Pacific Northwest which makes them the first exporter of Washington apples. Starr Ranch Growers began with just fifteen growers packing out of a single shed – today, there are more than 7,000 acres of orchards and multiple plant locations. See why we consider them the apple experts? They know their stuff when it comes to growing apples!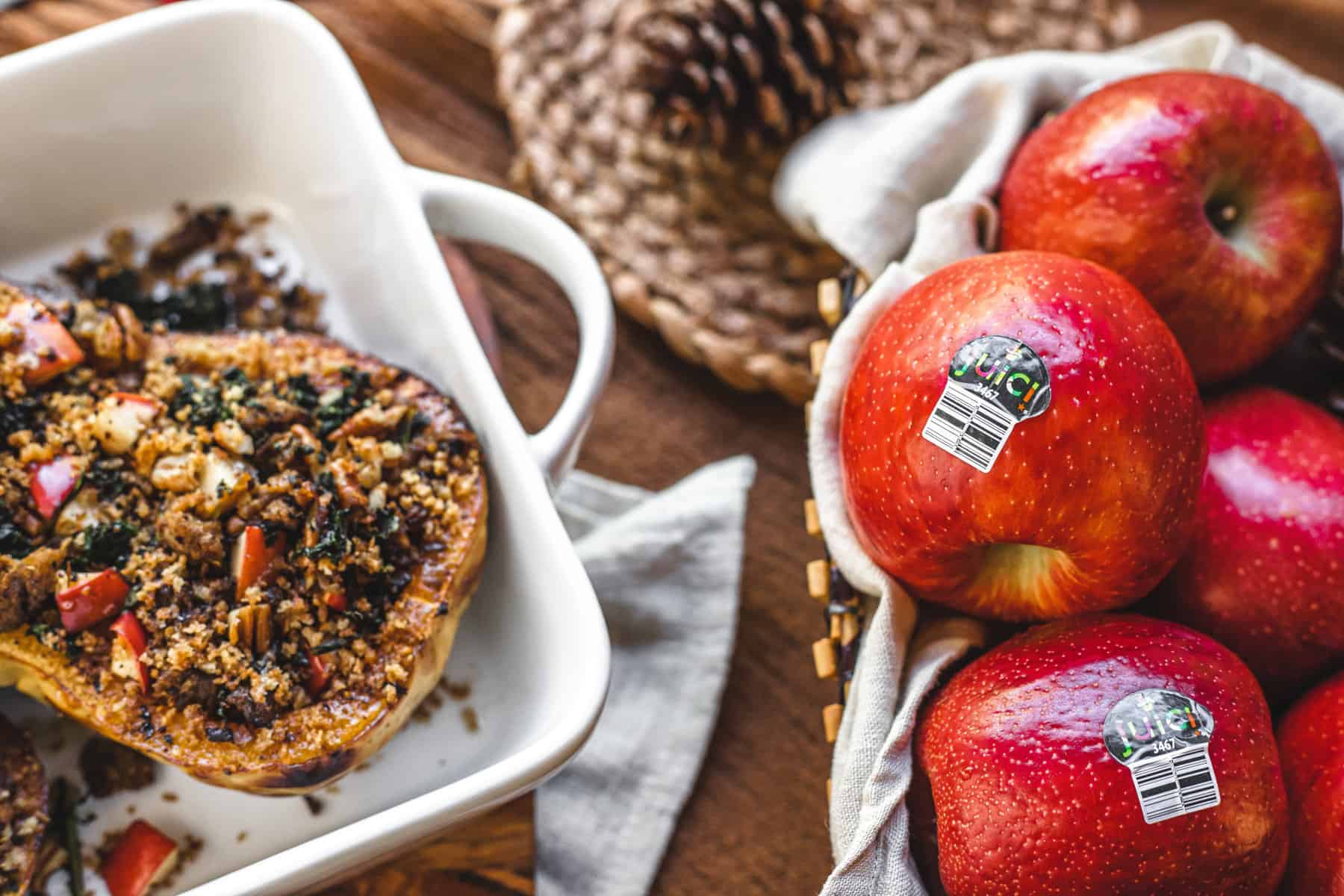 Another great feature of the JUICI™ it its long shelf-life. JUICI™ apples keep longer when stored properly in the crisper drawer of your fridge than most other apples. So even if you don't get around to using this apple soon after buying, give it a try before tossing into the compost bin, or backyard. Although, after one bite of this tasty apple, we bet they won't stick around the house for long.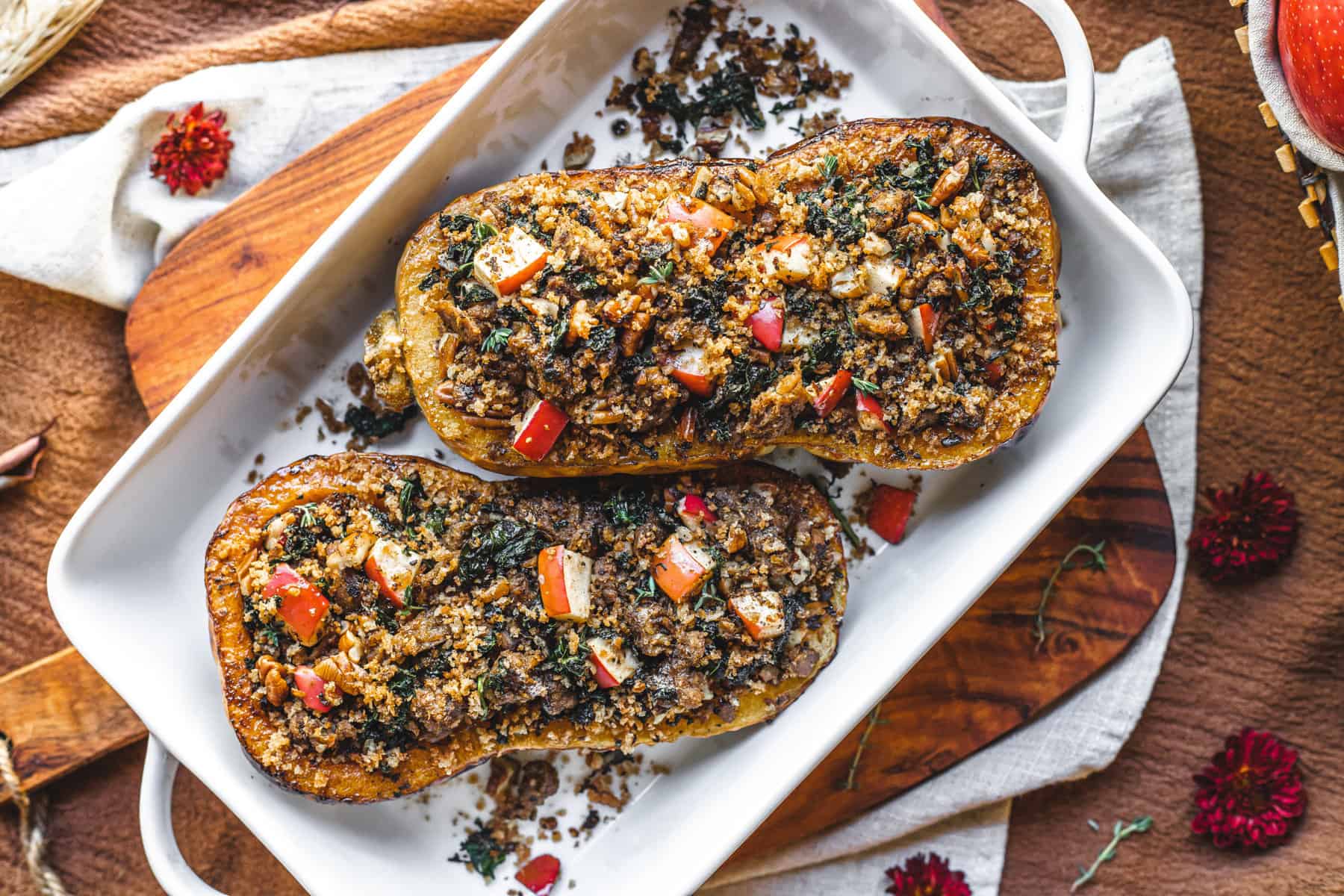 Try the JUICI™ apple in your own recipes this fall and winner or give our latest recipe a try – Stuffed Butternut Squash with JUICI™ apples. Have a wonderful season, friends and happy cooking!
---