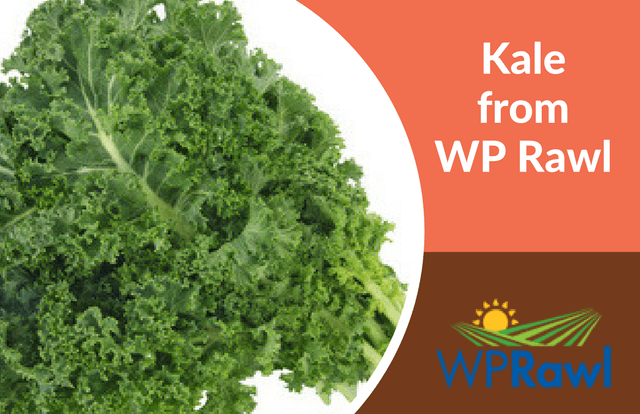 Did you know that kale is one of the healthiest veggies you can put on your plate? That's right! Just one serving provides a day's worth of vitamin C, twice the recommended daily intake of vitamin A, and nearly seven times the recommended amount of vitamin K. So, we think you should do what WP Rawl says ....and KALE UP!
WP Rawl has been growing kale and other good-for-you veggies for 90 years, and they know how to keep their passion alive. As they say, "Our business is growing!"
There is so much heart in everything that they do, and it all started with family. In fact, you should check out this authentic family video about their company and its 90th anniversary that shows what WP Rawl is really like! We especially loved to hear about the greens they'd be cooking up in the family kitchen, too! Yum!
To this day, it is still run by three generations of passionate family as well, but the family has gotten a lot bigger! In fact, the family feels that they've extended what "family" means because they feel that their employees are family, too. Everyone has an important role there, and so we know when we're buying their Kale - a la Nature's Greens – we're not only supporting our own health, but supporting great folks and farmers, too!
Varieties of KALE
Kale can be curly, flat, or even have a bluish tint mixed in with the green. The flavors differ, so try them all. Whether you buy kale from the store or pluck it from your own backyard, look for dark, crisp leaves. When you get ready to cook or eat it, remove the leaves from the tougher stalks.
How to Cook KALE
Add kale to pasta sauce, smoothies, or soup. Or try one of these methods:
Sautй it: A splash of olive oil and a little onion or garlic are all this veggie needs, and it cooks up in minutes. The leaf is tougher than spinach leaves, so it won't wilt as quickly in the pan.
Make a kale Caesar salad: You can eat kale raw in a salad. The leaves can stand up to heavy dressings. Kale Caesar salads have popped up on many restaurant menus. You can whip up a homemade mustard-based dressing that has all the thickness of Caesar but fewer calories.
Bake kale chips: Bake kale in the oven with just a little olive oil drizzled over lightly salted leaves. Store-bought kale chips can sometimes be deep-fried or come with a coating of cheese, so check labels to make sure you're not reaching for a high-calorie snack.
All of you health-conscious foodies should check out
WP Rawl
for some delicious
Kale Recipes!
And make sure you check out the ones that we made in our
Farm Star Living Kitchen!
Here are some more interesting things to know that will help you understand who is behind your kale, and how WP Rawl is working behind the scenes to deliver you the best kale possible:
WP Rawl, understands that sustainability is a continual process that requires ongoing changes and review of processes to understand opportunities. To this end they have created an "Off the Grid" sustainability team to guide their company in seeking out sustainable goals and developing full-circle operations.
Seed • They choose their varieties after careful consideration of high-quality characteristics that they know their consumers demand and expect from their brand. They continually look for new and better varieties through on-site research and development in all areas of production. They personally taste all of their varieties to ensure that they deliver the very best from their family to yours. Planting • They take great care of all their plantings to be sure that the seedlings get off to a great start. Each subsequent step is taken with the idea of producing the highest quality vegetables possible. Harvesting • Their products are harvested daily. We ensure all products harvested are of the highest quality using the highest standard of food safety practices at field and facility. Cooling/Storage • Once they have harvested, the plant material begins to respire. This process causes the product to generate heat. The product is dipped through a chilled water area that is designed to remove the majority of field heat. After going through the dipper, some items are then either topped with ice to continue the cooling process or product for production is moved to the warehouse without ice for additional cooling and processing. Processing • Using state of the art equipment for processing, their products are washed and chopped for their consumers convenience while maintaining the highest standards in food safety. Distribution • They distribute their products with a fleet of 75 company owned trucks. Their geographical reach encompasses an area from Florida to Maine, and Texas to Iowa.
Now, let's start cooking!
---