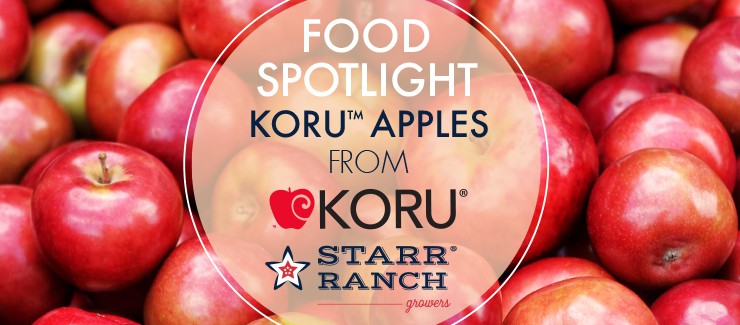 What better way to start off 2020 than to shine a light on something fresh, juicy, and unique? KORU® apples from Starr Ranch® Growers are innovative, bringing a remarkable variety to the fruit. We're so thankful to nature's gift: a cross of an apple and a rose.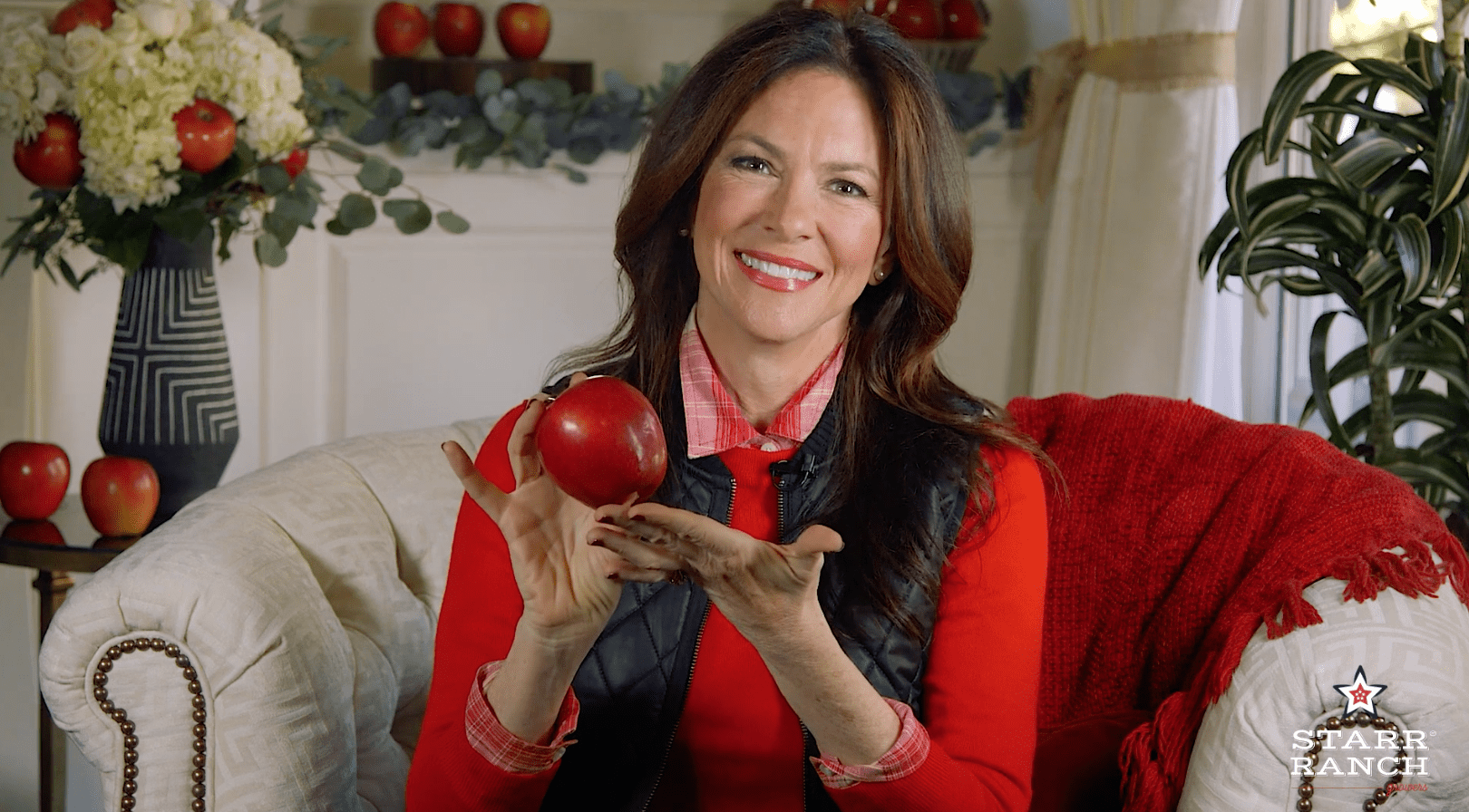 It's a story of pure chance, really. A seedling grew from a discarded apple in a rose garden owned by Geoff and Marilyn Plunkett, who shares the seedling and allows for a few trees to propagate.
The KORU® apple hails from New Zealand, but thankfully, they are now grown in New York and Washington. They're simply extraordinary with subtle tartness and notes of honey, orange juice, vanilla, and spice. They have even been described as cidery due to its sweet juice, but they still have a crunch! The fruit boasts a unique orange tinge to its otherwise red and yellow base. It looks straight from a Disney movie.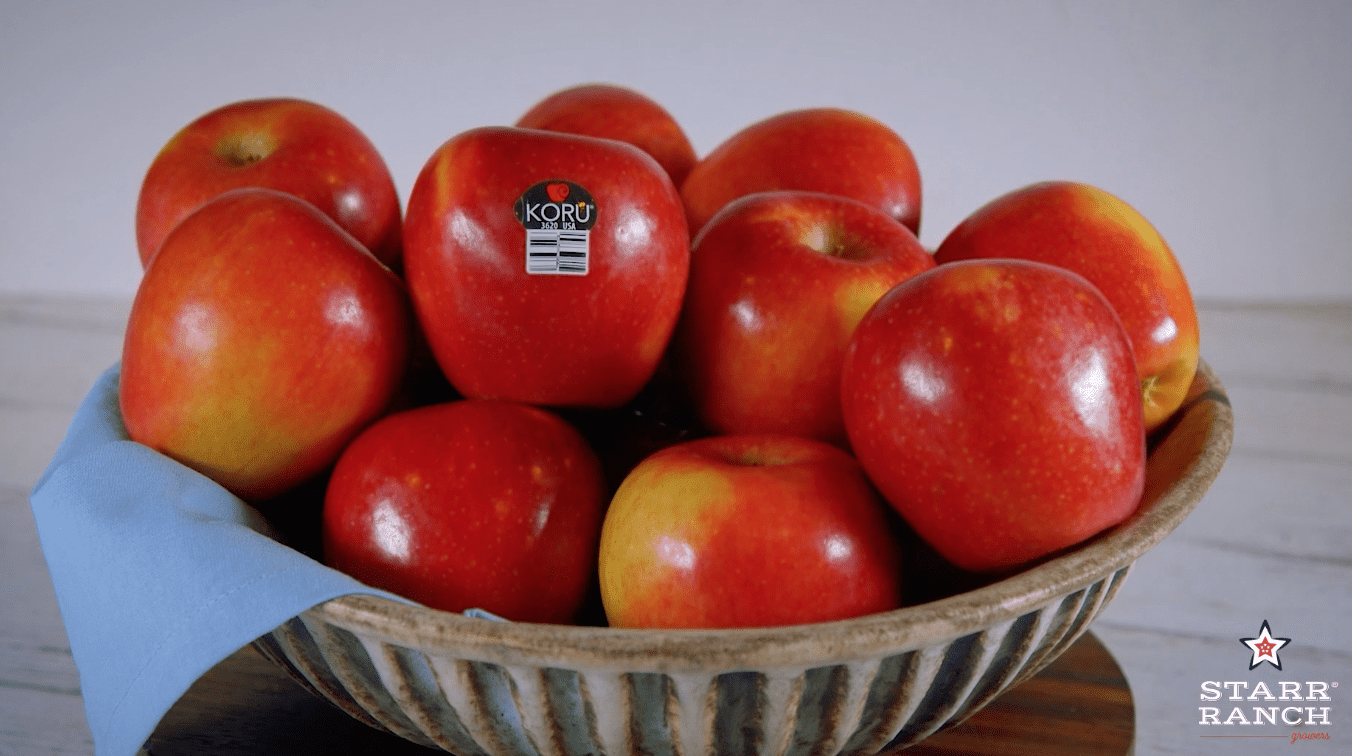 Because these apples are slow to brown, they're perfect for salads or a snack to take with you. While we insist you try a fresh one, we also want you to know that the KORU® apple keeps its shape when baked and is slightly acidic, making it perfect for baking and cooking, especially pies!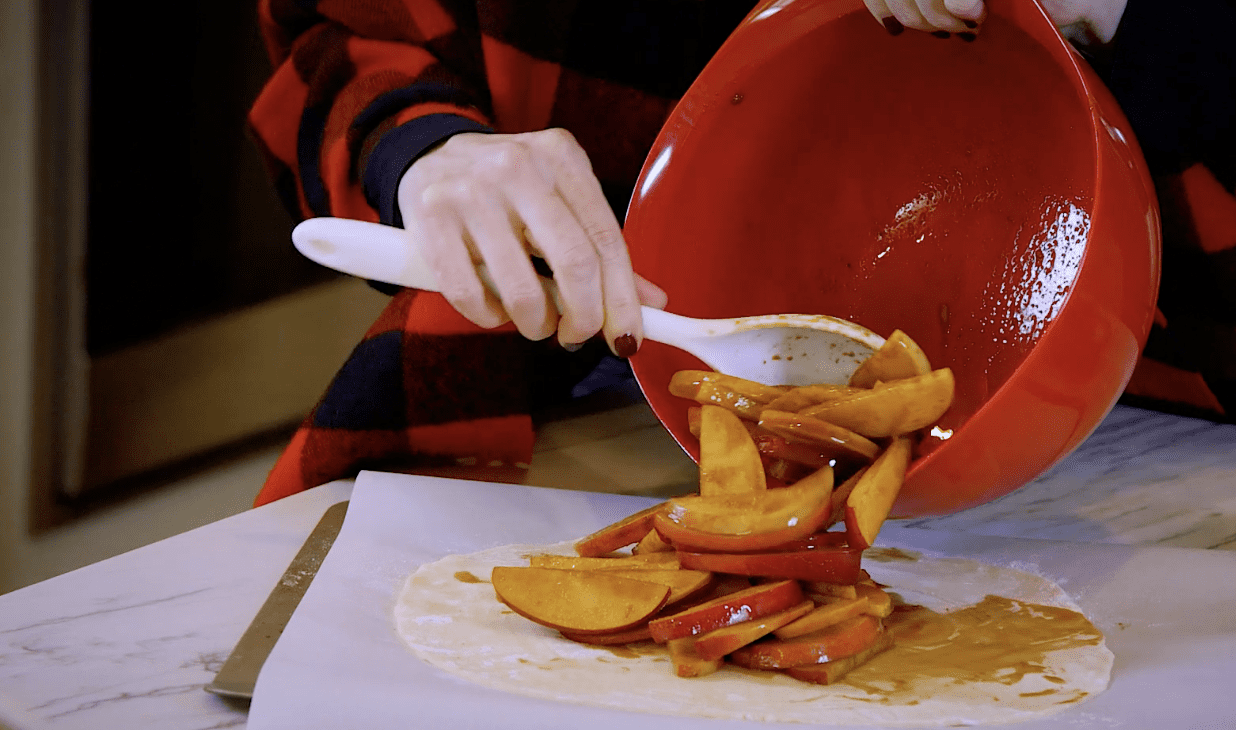 These apples are in season October through March and May through July, so if you're reading this in the beginning of the year - don't wait! These apples will last in your fridge for up to four months, giving you plenty of time to experiment with them or just snack.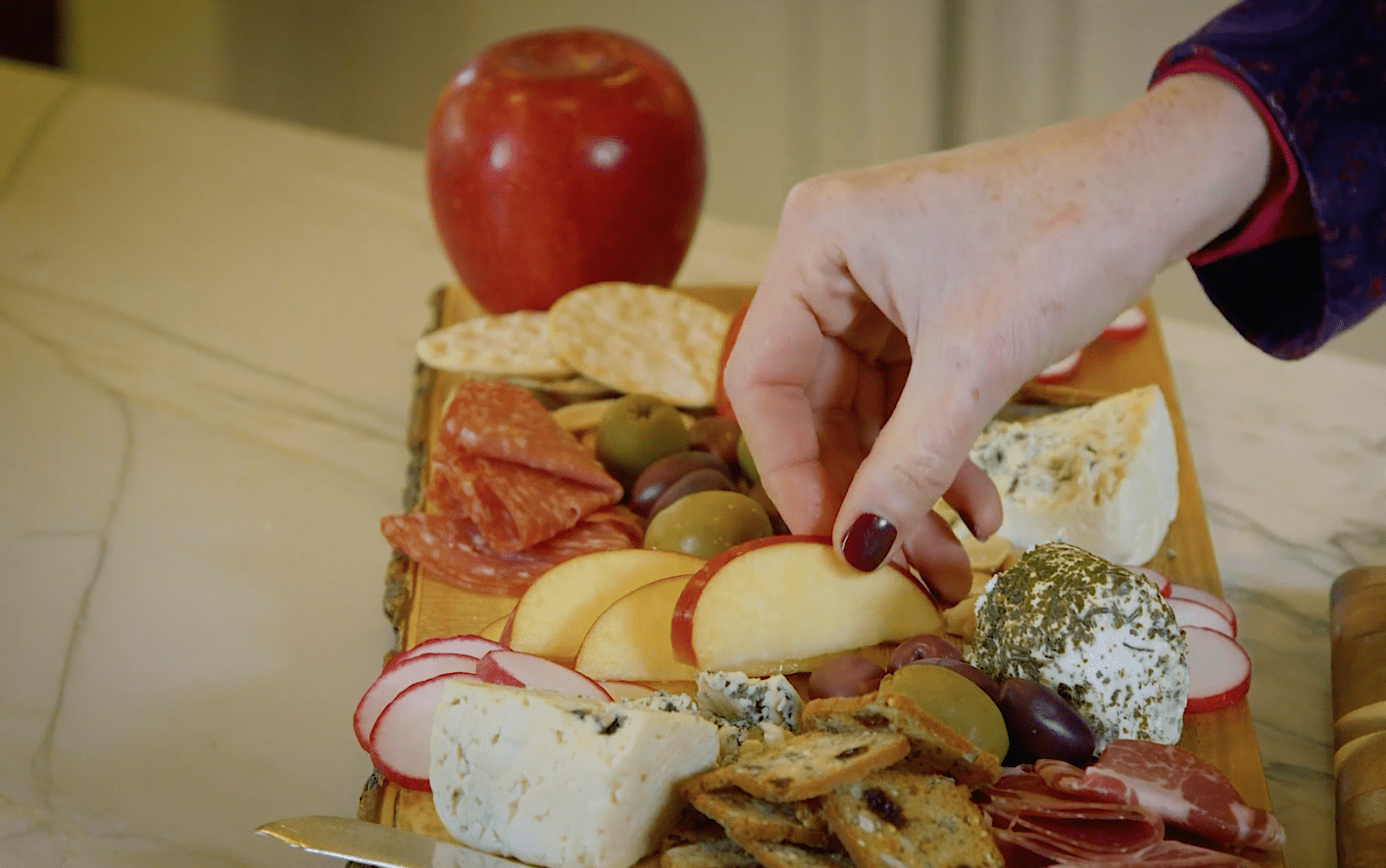 Feel assured you're getting the best fruit available when you pick your unique apple from Starr Ranch® Growers. Their orchards belong to multi-generational farming families who are focused on premium, wholesome fruit. Additionally, they are fully dedicated to giving back to their community and the environment through sustainable farming.
The idea is to nurture and take care of the land for generations in order to continue to provide fresh and delicious fruit that you can feel good putting on your table and into your body. So if you want something fresh and unique to add to your palate in the new year, look for KORU® apples from Starr Ranch® Growers next time you're at the market or store!
---