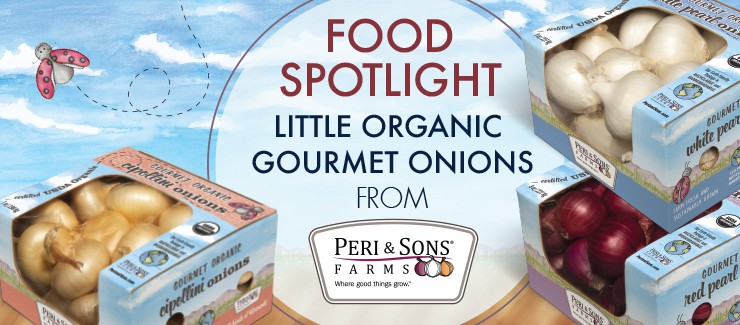 It's the little things that make the biggest difference, right? That's why we're so excited to share with you these new Little Organic Gourmet Onions from our friends at Peri & Sons® Farms!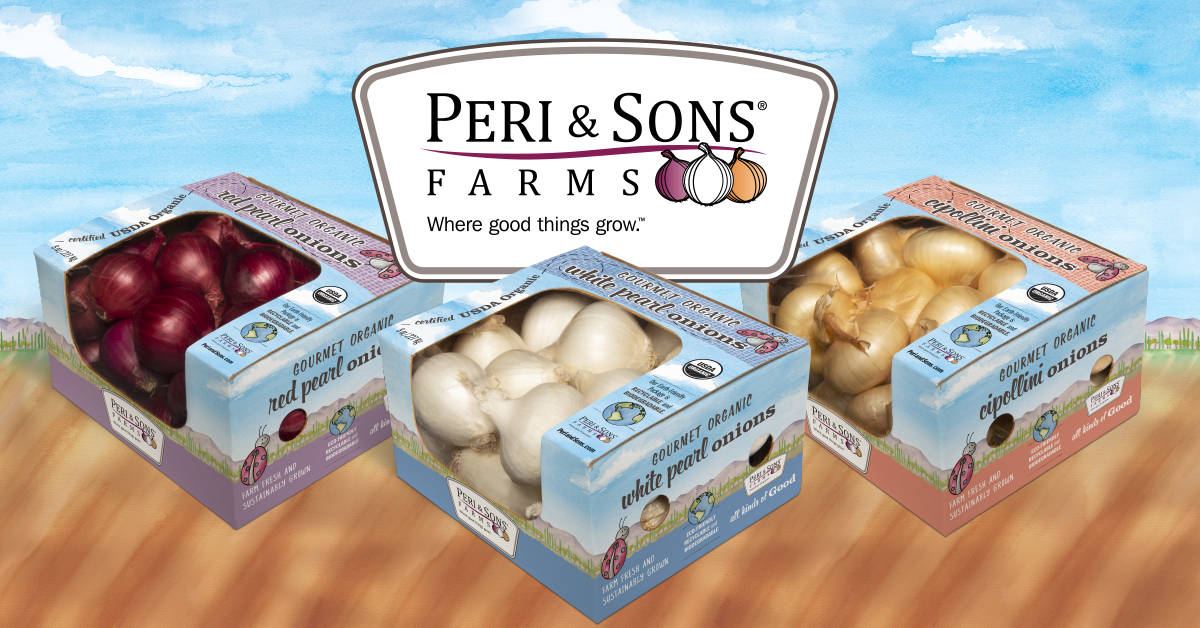 These little onions are big standouts in the produce aisle, vying for your delight and attention with truly innovative, colorful Earth-friendly packaging. It just makes buying these onion packs a little more fun while giving the Earth a solid! Speaking of packaging, these beautiful mini packs are 100% plastic-free! Yep, NO PLASTIC. That clear window is made of a biodegradable cast cellulose film. Cellulose, the main component of plant cell walls, makes this film plant-based and eco-friendly. That means that these little onions are nestled in biodegradable, recyclable packs that are better for the planet.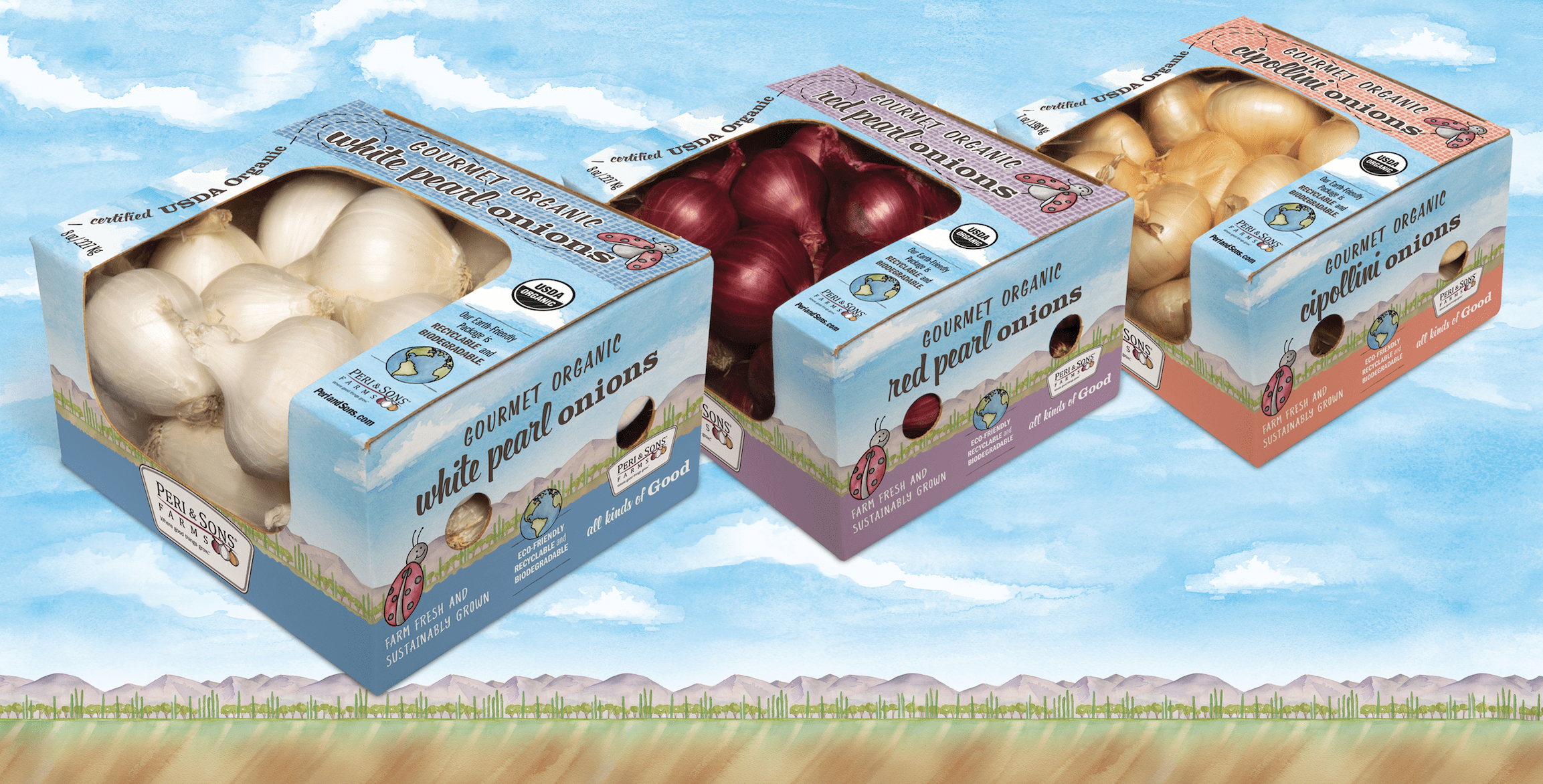 As a Certified-Sustainable Farm, Peri & Sons continually look for ways to minimize their environmental impact, and that's why we often refer to them as, "The Onion Experts." Peri & Sons has been growing onion in Yerington, Nevada for over forty years, growing many classic varieties of onions including: Red, White, Yellow, and Sweetie Sweets. But, for the first time, they're making their way into a more gourmet market with their new Organic Gourmet Red Pearl, Organic Gourmet White Pearl, and Organic Gourmet Cipollini onions. Exciting!
Not sure how to use these little ones? Don't be intimidated by these little gourmet onions, as they're just as easy to use and cook as regular sized onions. For example – if you're using your slow-cooker, simply toss these little beauties in (skins and all) so you don't have to worry about slicing and dicing. Maybe you're roasting some veggies in the oven? Toss a pack of these little gourmet onions with some balsamic vinegar and roast until soft and tender.
TIP: Check out these recipes from Peri & Sons for a little gourmet inspiration!
So the next time you're at the grocery store, keep an eye out for these Little Gourmet Onions just hitting the shelves from our friends Peri & Sons! And remember, a little gourmet goes a long way!
---