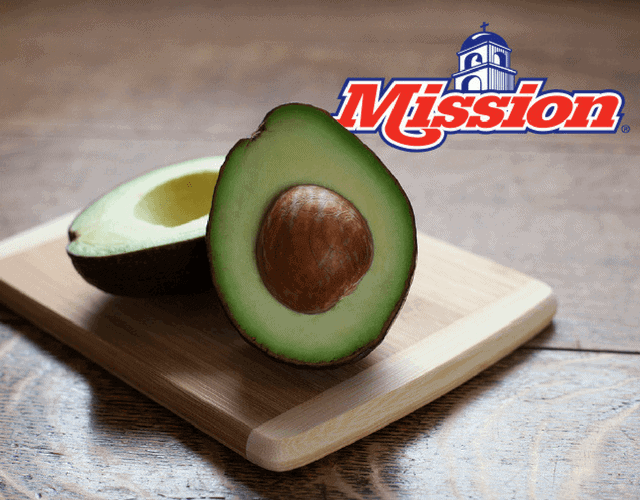 Mission Peruvian Avocados are grown on the sandy beaches of Peru – those are some lucky little fruits! Why? Because these beaches have the optimal Mediterranean climate which allows these baby fruits to grow to their full potential! And, boy do they! Better yet? They are just as delicious and healthy as their US counterparts.
In 2012, Mission Produce fully recognized the high demand for avocados in the U.S. and took to the map to find the perfect climate for growing their avocados so that we could have them year round. They found the sweet spot for avocado growing – in Peru, where the weather offers the perfect temperature range from morning to night, and the soil is sandy and rich.
Mission Produce thought it was so perfect that they invested in their own farming ranches there, so that they could supervise the planting, growing, harvesting and thus the entire operation from seed to store. That's right – they grow, pack, ship, and deliver these fresh fruits all the way from Peru to us!
What's the difference? Only in the appearance. Peruvian avocados typically have a thicker, bumpier and darker skin, but fear not! They offer the same great flavor profile as avocados from Mexico and California.
TIP: The best way to tell if your avocado is ripe is by feel.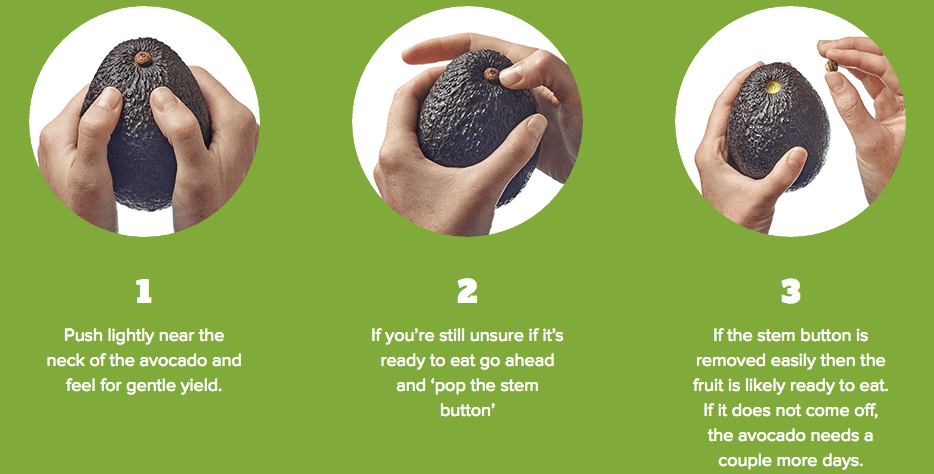 TIP: If your avocados aren't quite ripe enough to eat, simply place them in a paper bag with another fruit like a banana or apple. Place the bag near a window and the fruit gasses will ripen the avocado. Check daily for ripeness and once your avocado checks out on the ripe scale (like the one above), place it in the refrigerator until you're ready to enjoy.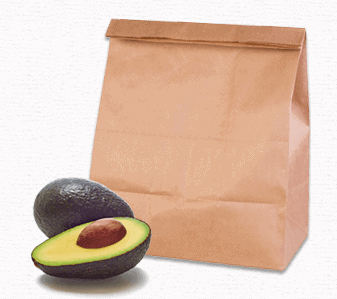 Check out some healthy benefits of eating Mission Produce Avocados:
Aids in digestion
Aids in weight loss
Anti-bacterial qualities
Anti-inflammatory
Detoxifying effects
Fights depression
Fights free radicals
Fights migraines
Improves bone and muscle health
Improves eyesight
Improves hair, skin and nails
Lowers blood pressure
May reduce cholesterol
May reduce risk of cancer
May reduce risk of diabetes
May reduce risk of macular degeneration
Promotes heart health
Protects skin from UV rays
Reduces risk of breast cancer
Reduces risk of prostate cancer
Relieves PMS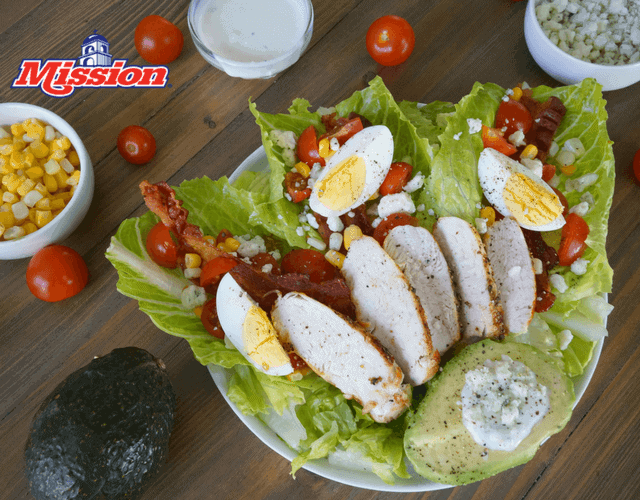 Check out this energy-boosting Avocado Cup Cobb Salad recipe we created using Mission Peruvian Avocados! For more avocado deliciousness head on over to Mission Produce.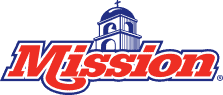 ---