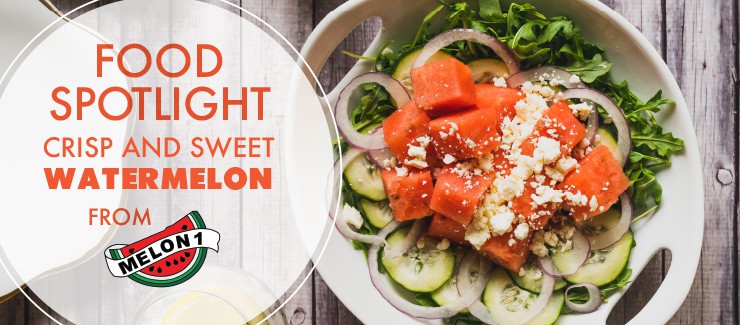 The hottest of the four seasons is upon us and that can only mean summertime refreshers. From snacks to drinks, it's hard to imagine summer without the fruit that has become synonymous with poolside picnics and backyard cookouts—the watermelon! The refreshing qualities of this colorful melon makes it a tasty summer companion. The Farm Star Living team likes to keep Melon 1 watermelons! They are crisp, fresh, and always in season.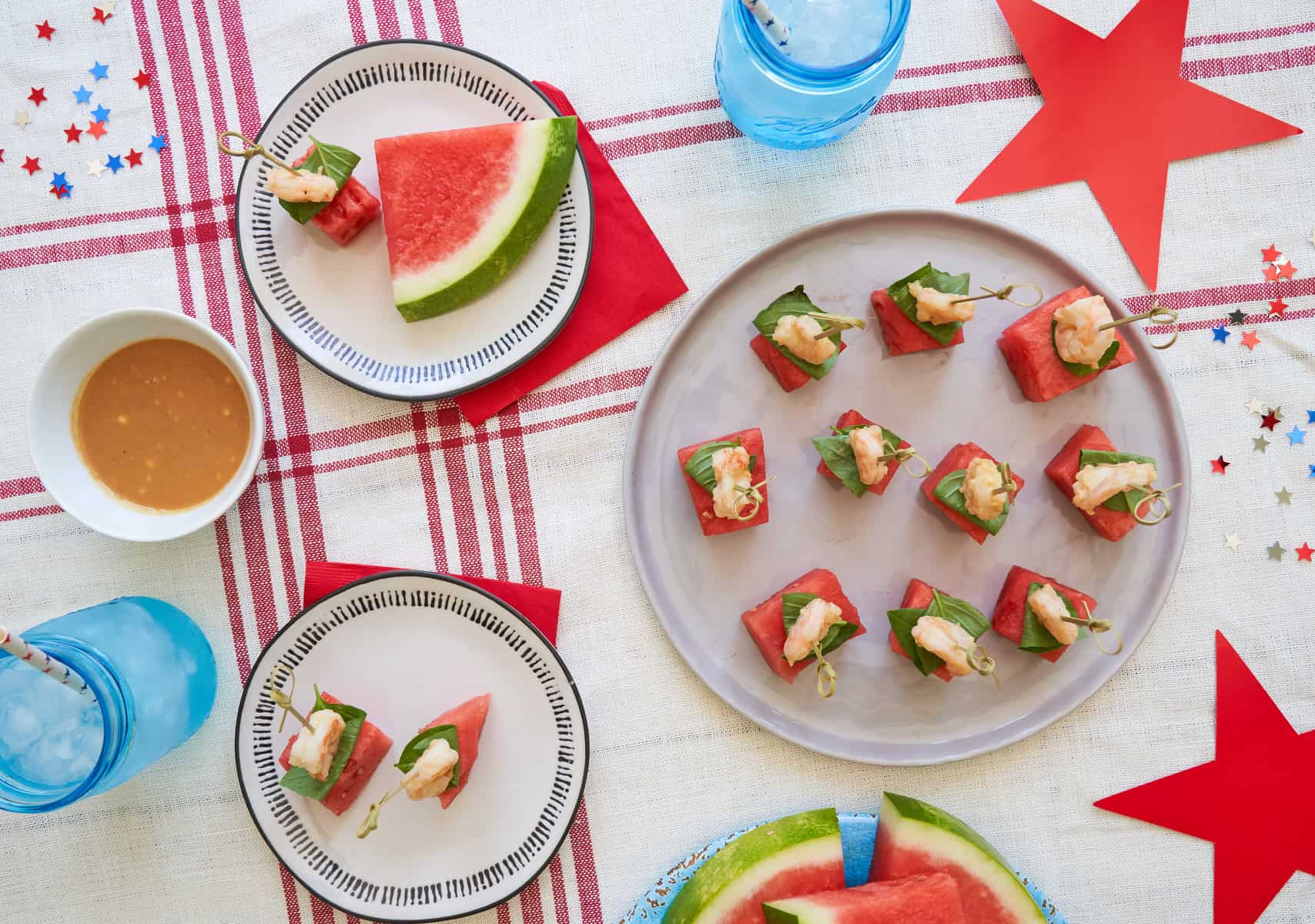 Melon 1 was founded when two third-generation watermelon companies joined forces to serve the cut-fruit favorite. Shipping nationwide from distribution points across the US and Central America, their innovative technology meets food safety standards. Thanks to some of the best and most committed watermelon growers in the world, they consistently provide customers with the freshest, highest quality product possible.
Their legendary Crisp and Fresh seedless watermelon variety is ideal for a ready-to-eat snack or creative appeteaser. When you cut into a Crisp and Fresh, each slice is juicier and more delicious because more liquid stays in the melon, not on your cutting board. That means more nutrients, too!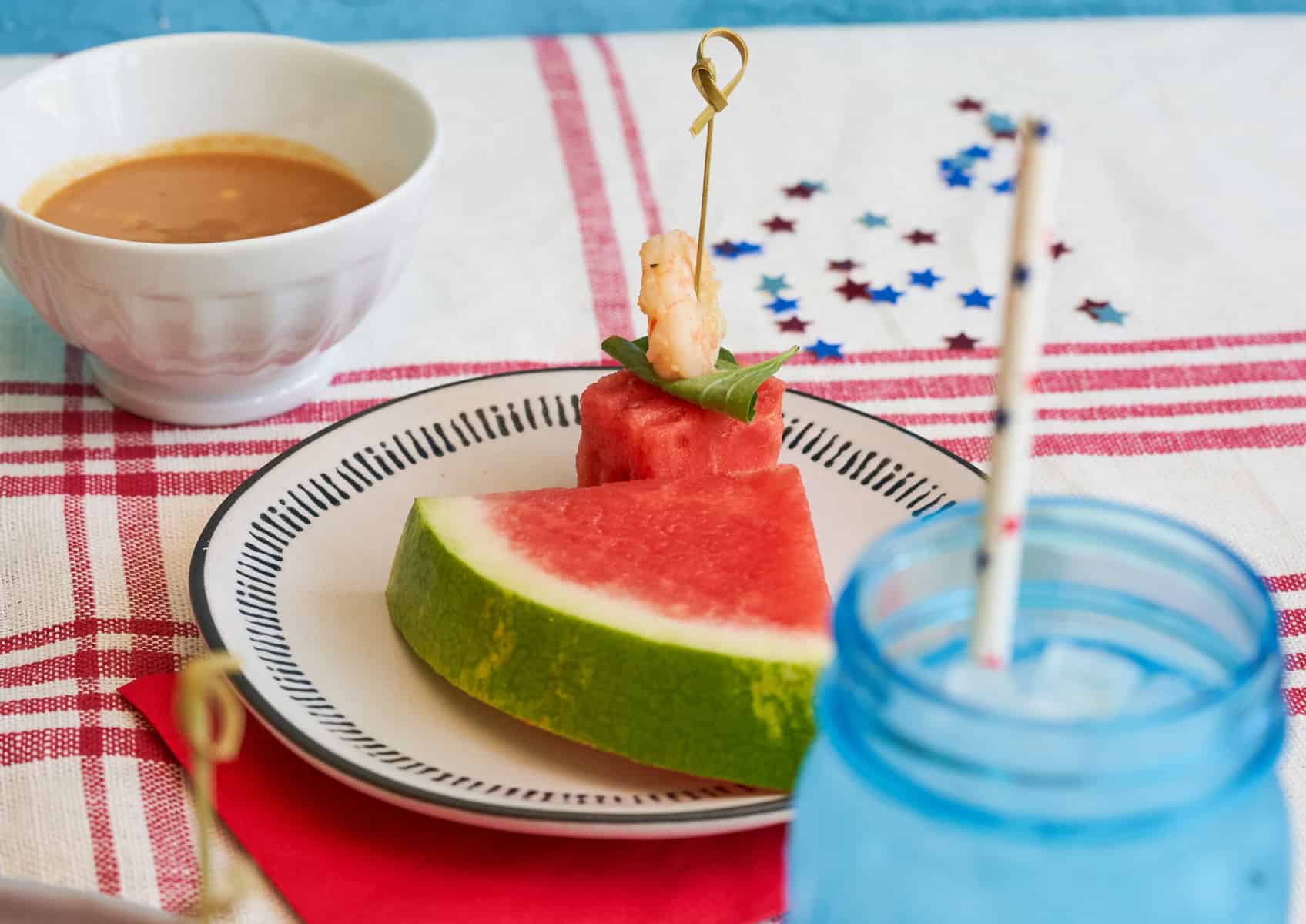 Nutritionists have long appreciated the health benefits watermelon provides:
Vitamin A

found in watermelon is important for optimal eye health and boosts immunity by enhancing the infection-fighting actions of white blood cells called lymphocytes.

Vitamin B6

found in watermelon helps the immune system produce antibodies. Antibodies are needed to fight many diseases. Vitamin B6 helps maintain normal nerve function and form red blood cells. The body uses it to help break down proteins. The more protein you eat, the more vitamin B6 you need.

Vitamin C

in watermelon can help to bolster the immune system's defenses against infections and viruses and can protect a body from harmful free radicals that can accelerate aging and conditions such as cataracts.
This sunny season, let Melon 1 quench your thirst and revitalize your picnic basket! See how we used Melon 1 watermelon to make these Watermelon & Shrimp Cocktail Skewers!
---