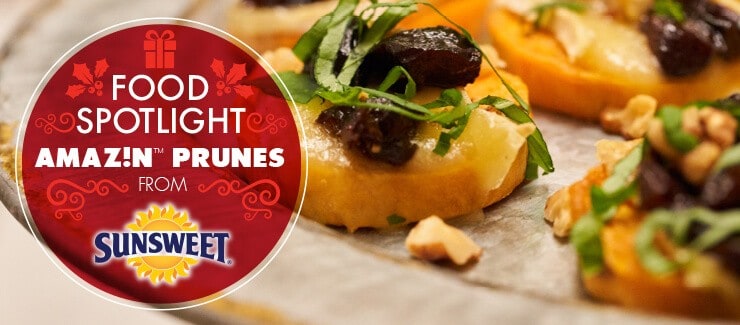 When it comes to prunes, we tend to forget that before dried into its succulent, chewy state, it's first a plum—juicy, sweet, and, at times, tangy. Sunsweet® comprised of 200 plus farms, is carefully harvesting quality plums using the fertile growing region of San Joaquin Valley in California, which allows for constant sunlight during the growing season and aids the nutritional development of the fruit. Their plums are dried quickly after harvest with ten strategically located fruit dryers throughout the growing region. This way, they minimize the time and distance needed to transport the ripe yet delicate plums.
The Sunsweet® prune is the only one innovated in so many ways. The company's fun assortment of prune products can serve as additions to any savory or sweet dish. It's easy to get creative with their products, particularly because prunes are power-packed with phenomenal health benefits: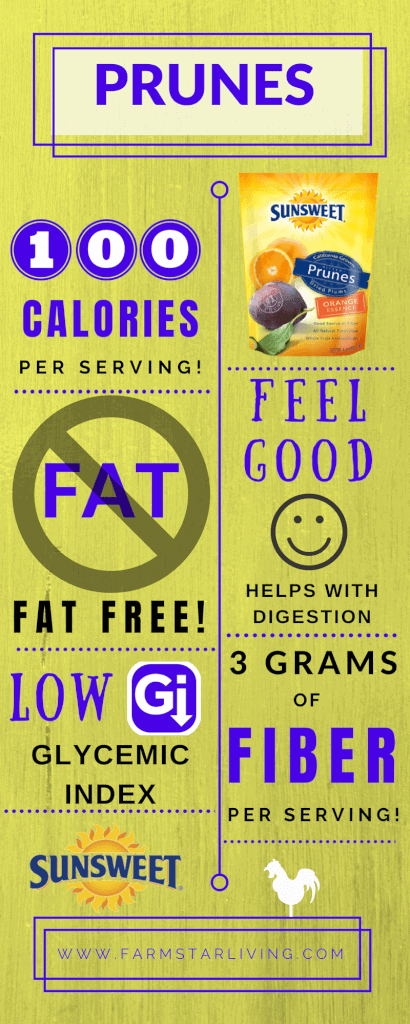 Bone Health: Prunes are a source of potassium, which helps increase bone mineral density while reducing bone breakdown.
Heart Health: Prunes are low in both sodium and fat, and contain 3 grams of dietary fiber in every serving. A high intake of dietary fiber has been associated with a lower risk of heart disease.
Digestive Health: The sorbitol content in prunes, along with a unique combination of nutrients, helps the body regulate digestion.
For more key benefits, click on our
A-Z Food Guide
.
About Sunsweet®
Sunsweet® is based in Yuba City, California, and known as "the world's largest dried tree fruit processing plant, with the highest product quality standards anywhere." That's a bold statement, and they back it up!
Every day Sunsweet® produces 40,000 cases of products. This ambitious production rate would not be made possible without the support of 300+ grower members.
How does this process happen?
Sunsweet® has 10 fruit drying systems strategically located close to crops. From there, the fruit is transported to a large processing center that is 1.2 million square feet in size. ENORMOUS!
This "feel good fruit" can go from delicious and convenient snack to the next key ingredient in your family's meal. Take advantage of this dried treat's versatility in the kitchen and check out how we use the amazing Sunsweet® prune in this recipe.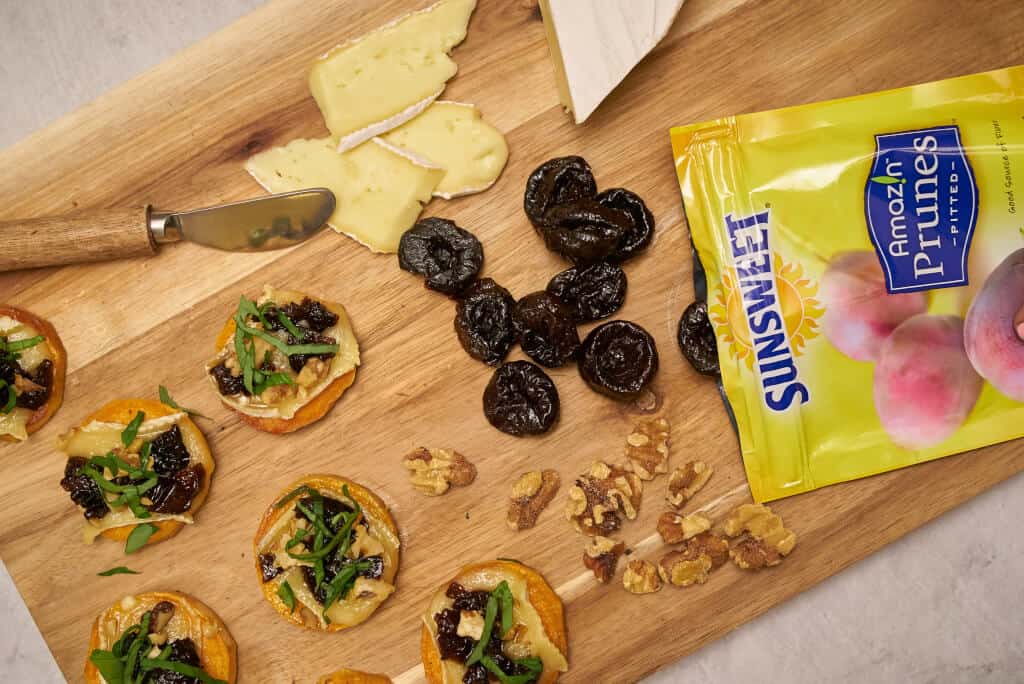 ---