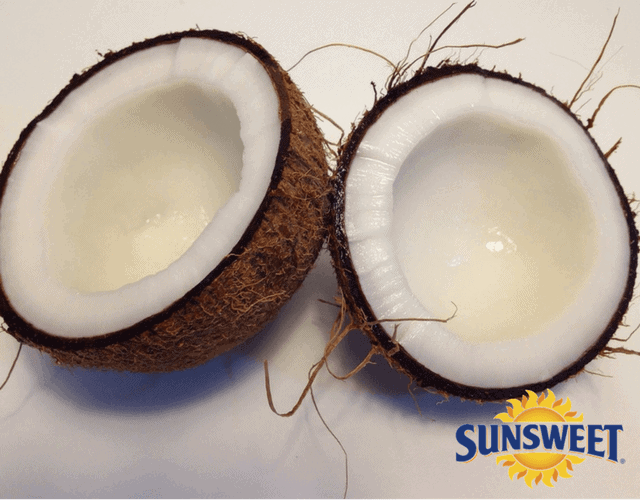 Coconut - it's been one of the hottest ingredients in cooking today. From coconut oil used in skincare, lotions, and directly in recipes, to coconut waters, to coconut flour, butters and more, coconut has had a surge in popularity.
Why? Because not only is it delicious, but its health benefits are immense. For centuries, the coconut has been claimed as a potent cure for nausea, rash, fever, earache, sore throat, bronchitis, kidney stones, ulcers, asthma, syphilis, dropsy, toothache, bruises, and lice. Wow!
While coconut oil is becoming increasingly used in the U.S. for its nutritional benefits, coconut milk has become a staple as a wonderful base for all kinds of Thai dishes as well. Speaking of Thai, we have fallen in love with a new coconut chip straight from the coconut trees of Thailand.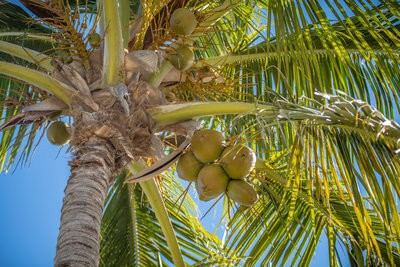 Just recently, they've become available as a new on-the-go snack item by Sunsweet as part of their Pacific Tropicals line, and they indeed are from the Pacific! These absolutely addictive coconut chips come from the finest trees Thailand has to offer, and have just the right amount of vanilla flavor, along with a crunch, that make one handful simply not enough.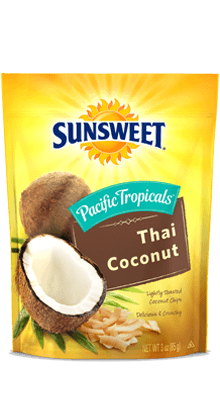 We loved them so much, we got creative and decided to try it with a classic Southern fried chicken dish! AND it was delicious! Check out our RECIPES to see how we did it!
---