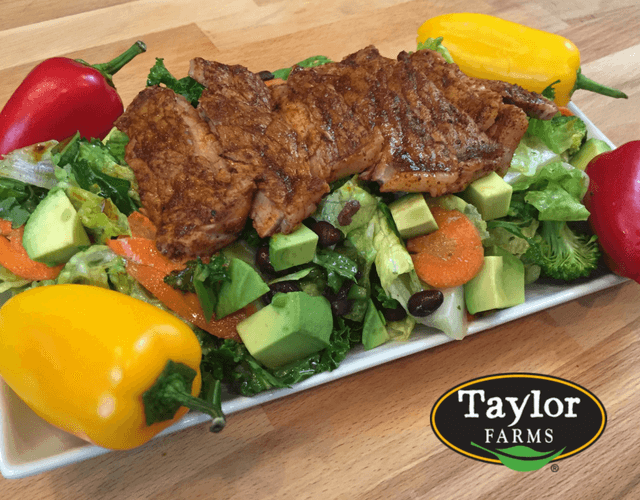 We were recently talking about how salads at restaurants we used to frequent would often serve simply a head of lettuce, rich dressing and croutons – and boy, have those days changed!
Today, you can go out to a fine restaurant and order a special salad as a meal, and a gourmet one at that! The freshest vegetables and mixed greens are now paired together, served with a seared piece of fish or grilled steak – often chicken, and now you're enjoying a chef-crafted meal. And it's a salad!
Lucky for us, we can now have something specially crafted and restaurant inspired, just as you might find when dining out, and the best part? You can find it iconveniently located in your produce aisle.
Taylor Farms has unveiled some of the most unique chef-crafted and restaurant inspired salads that we've seen outside of a restaurant.
We looked at their varieties including Southwestern Crunch, Snappy Spinach Apple and Greens Kale & Beet, Greens & Sunshine, and settled in on their Summer Love, it just seemed fitting as we doln't want summer to end!
In all seriousness though, we thought that the fresh ingredeints including the Carrot ribbons, Kale, Broccoli, Romaine, Green Onions and Sweet Mini Peppers in a ready-made blend would be perfect with a seasoned grilled steak served on top. It would make a sizzling meal, one that we'd happily order at any restaurant.
With the tangy sweet mini-peppers, the fantastic-for-you kale and broccoli, as well as the colorful carrots and green onions, we felt that it makes the perfect blend – and it's all in the bag. Whether you want chicken, fish or beef, this (and any of their other salads) can be dressed in any way your heart desires.
The dressings suggested for each salad are on their website, but we made one that we really liked! See our RECIPE here. With the steak and dressing, all of the ingredients pop, simply delicious, Add a glass of wine to it, if you are so inclined, and you're now having a delicious, chef-crafted meal at a fine dining establishment – your own!
Ingredients:
1 tbsp garlic
1 tbsp cilantro paste
2 tpsp jalepeno
2 tbsp lime juice
2 tbsp cup white wine vinegar
1 tbsp honey
1/3 cup evoo
Strip or flank steak steak
1 tsp chili powder
Salt & Pepper
1/2 can black beans
1 avocado to top
Instructions:
Rub both sides of the steak with chili powder and salt & pepper. Grill for about 3 mins per side.
Combine lime juice, vinegar, garlic, cilantro paste, jalepeno, honey and oil then whisk.
Toss salad with black beans and dressing then plate. Top the salad with avocado and sliced steak.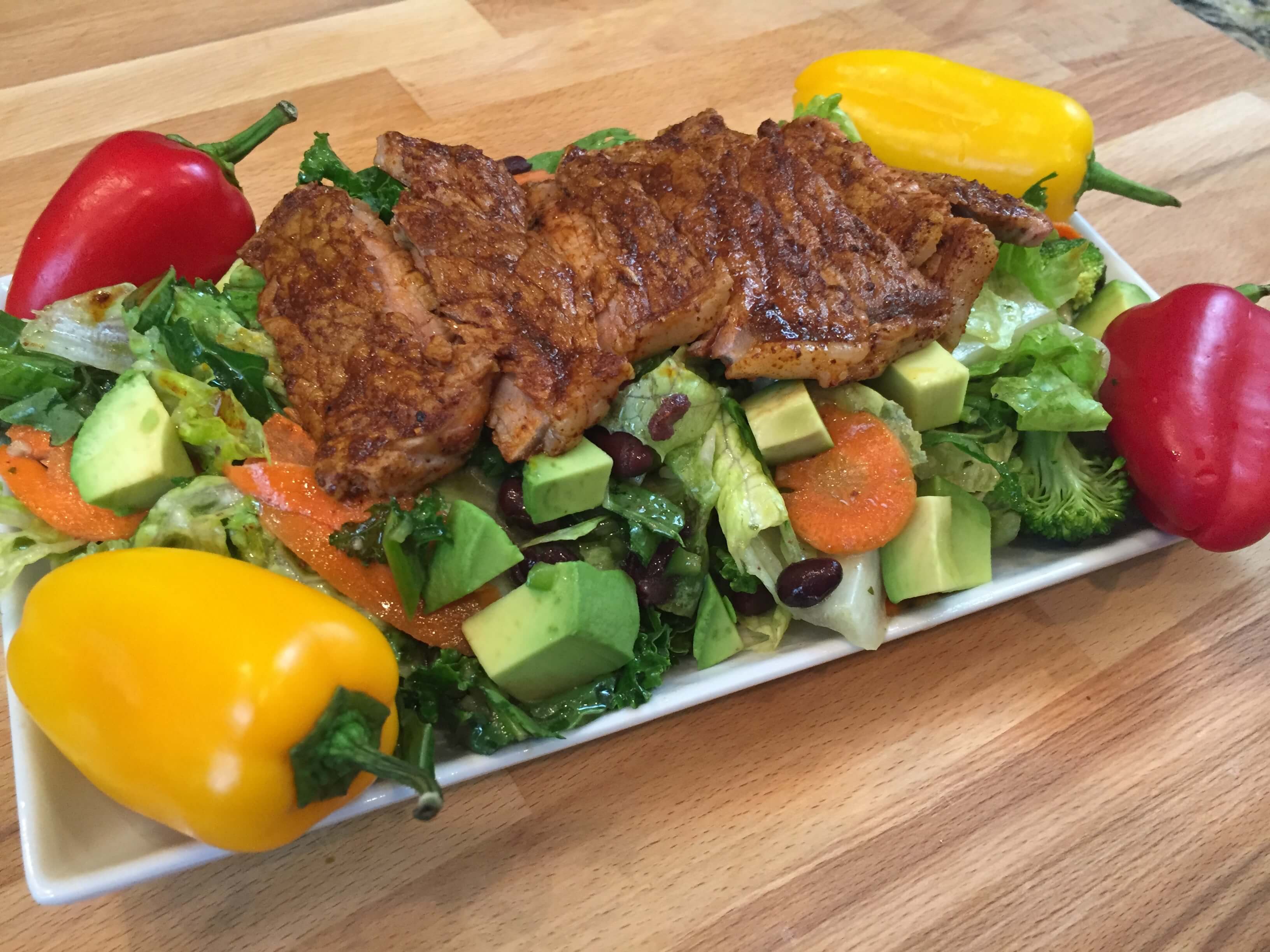 ---