Each New Year brings exciting trends that reel in the foodies and delight industry experts. 2016 will be no different as we begin to see the rise of new superfoods and a craving for more local and sustainable products. This year, we at Farm Star Living have done the fishing for you, and we've compiled a list of ten food trends to look out for in the upcoming year. Many of the following predictions came to the surface in years past, but some are just beginning to make a splash. And, boy, will they make a big splash.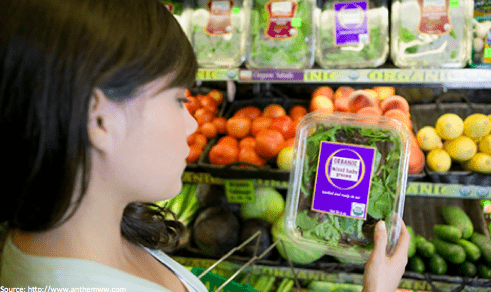 More straightforward food labels. Finally! With all the miscellaneous and confusing ingredient names, food labels can seem like they're written in a foreign language (and sometimes they are!). Now that products are being made with less processed "junk," we want food labels to be just as junk-free. It's as simple as telling us exactly which ingredients are in the product and which are not. It seems like companies are finally listening, especially since the FDA has proposed a few regulations requiring them to do so. Yay – it sounds like clean labels are here to stay!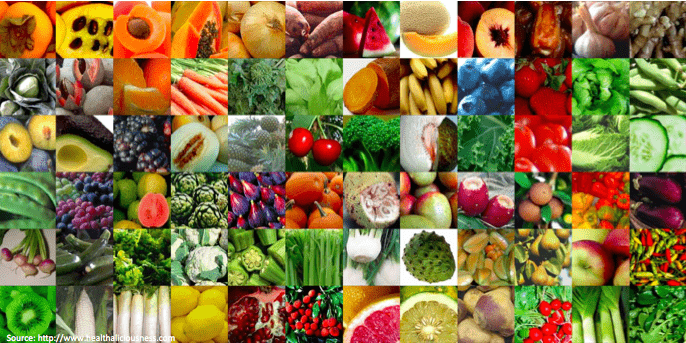 All about the veggies. 2016 will be the year of the vegetable. We can expect to see them inching their way into new dishes and products, and they'll also be taking over more plate real estate. Worried about trying to fill the protein gap? Have no fear, because tons of veggies, like lentils and peas, are high enough in protein to help fill you up and keep you from snacking. To add to the list of benefits, vegetables are also readily available and cost-effective. So, join us on the veggie train. The final destination is a healthier you.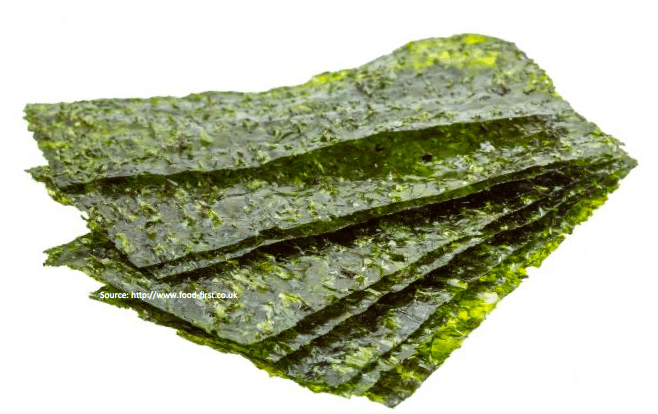 Seaweed. Bye, kale! Seaweed has stolen your spotlight. In the past, shoppers wouldn't even consider grabbing seaweed while at the market. It's slimy and green (or red or brown)! But it's actually filled with tons of antioxidants and vitamins that pack a heavy-duty detox punch and promote a healthy digestive system. In 2016, you can bet we'll find seaweed taking center stage (or should I say plate?) in more than just Asian cuisine. Toss it in a salad, mix it in a smoothie, or use it as a wrap. Any way you eat it, your body will be thanking you.

Healthier fast food. As we start to really consider the nutritional aspects of the food we put in our bodies, we also begin to care about where it came from. We want healthier and more sustainable options everywhere we eat. As with any other industry change, restaurants will need to adapt to stay viable and relevant. Thus, many fast food chains are adding healthier menu items – some even made with ingredients from local farmers – in order to cater to the healthy eater. It's hard to beat guilt-free fast food!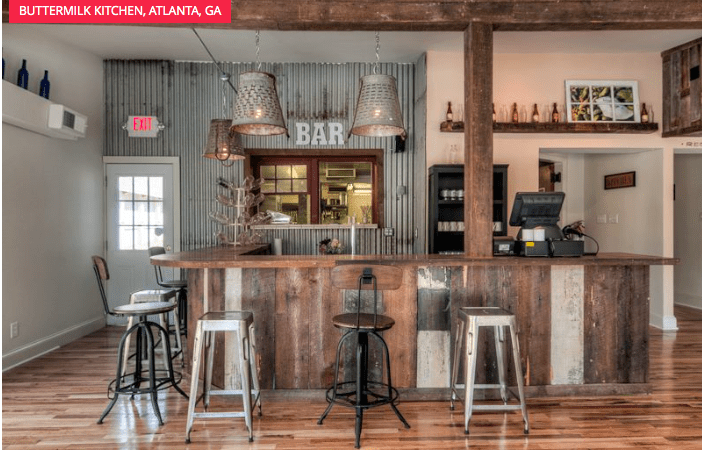 Getting personal with your food. As mentioned above, consumers are beginning to care more about where their food comes from. Usually fueled by health and safety concerns, we want real food that comes from real and trusted farmers. This is a good one, folks. This will accelerate the continued growth of farmers markets, pulling back the curtain to see behind the food corporations you've been supporting, and the farm-to-table movement will become even more popular in new and expanded ways. It's like putting a face to the plate.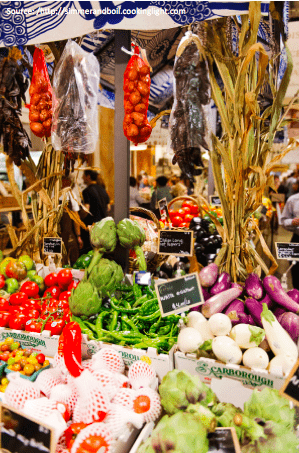 Food halls. Move over, Orange Julius. There's a new type of food court in town, and it's taking the nation by storm. Generally consisting of markets, restaurants, and booths, these food halls offer up various types of unique cuisine to the masses – and it's all underneath one very large roof. This transformed dining experience allows venders to expand their customer base, restaurants to experiment with their menus, and consumers to roam about and choose what they please. A place where you can meet your step goal while noshing on a delicious gourmet snack? Yes, please.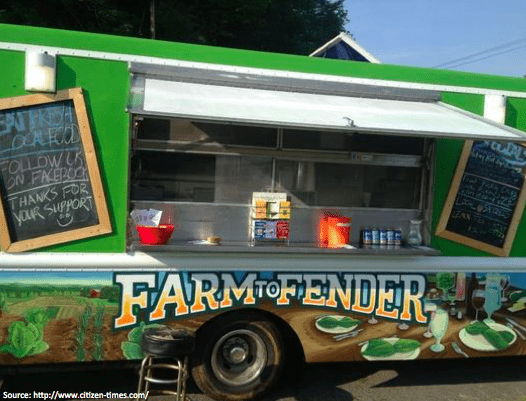 Pop-up restaurants and food trucks. As with food halls, pop-up restaurants and food trucks give chefs a bit of freedom with their menus and can allow them to avoid the constraints of having a permanent location. You can often find them serving trendy gourmet cuisine, and they bring their food directly to their customers. Although these restaurants are widely known for their mobility, we think it's safe to say they aren't going anywhere anytime soon.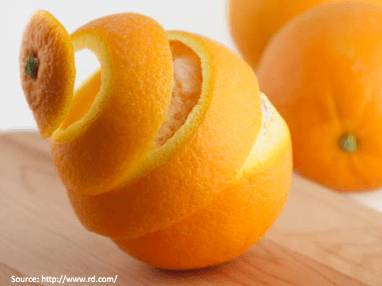 Zero-waste kitchens. Reduce, reuse, recycle. The "go-green" phrase that is becoming a common theme in kitchens across the country – both residential and commercial. Often times referred to as a "throwaway society," we trash a lot of plastic and have made a habit out of tossing leftovers and bruised or expired products. This will all change in the upcoming year, though, as the zero-waste effort continues to sweep the nation. There are so many ways to become a valued member of this movement, too. Give those leftovers and bruised veggies new life by re-growing them or adding them to compost; buy reusable grocery bags to reduce the use of plastic; buy less at a time so less goes to waste. No matter how big or small, however you contribute will go a long way.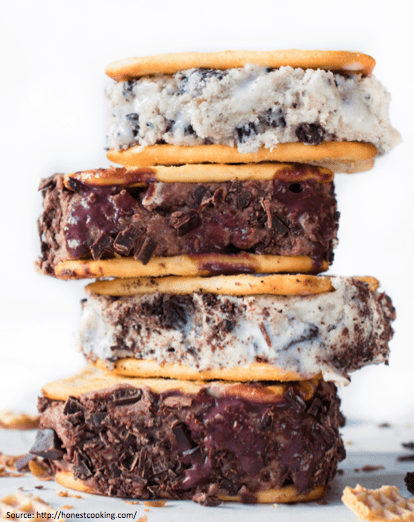 Artisan ice cream. You scream, we scream, we all scream for ice cream! With the rise of frozen yogurt, ice cream seemed to somewhat fall off the healthy-eaters' radar. But now it's back in the game, and it's better than ever. In 2016, we can expect ice cream to be a fancier version of its already-delicious self. It will come in bold, fresh flavors (like caramel popcorn and chocolate mascarpone) with organic and dairy-free options. Whether you take it in a cone or in a cup, this yummy treat is back to being cooler than cool – it's ice cold.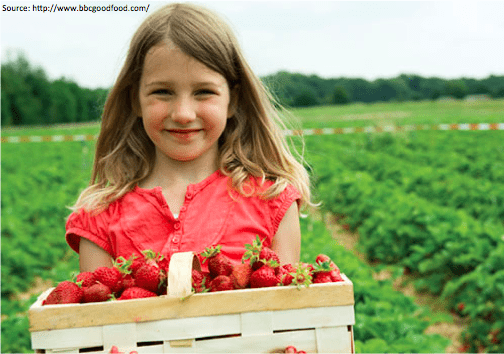 Picking your own food. With agritourism on the rise, more and more people will find the joys of a road trip to the farm and the fun in picking their own food. Imagine your summer blueberry cobbler served to your friends made from your own picked berries. Or sharing apple cider made from the apples you've carefully selected from an orchard. Plus, farm-food workshops can empower you to be a food artisan yourself, including topics such as learning how to make your own goat cheese, honey tasting, and making your own herb wreaths. When it comes to titles and talents, I'm not sure it gets much better than "food artisan!"
Overall, 2016 is going to be an amazing year for all of us foodies and farm lovers. Which trend(s) are you most excited about? We'd love to hear your thoughts on these and more. Follow us on Facebook, Twitter, Instagram and Pinterest and let's get the conversation started!
See you on the farm!
---