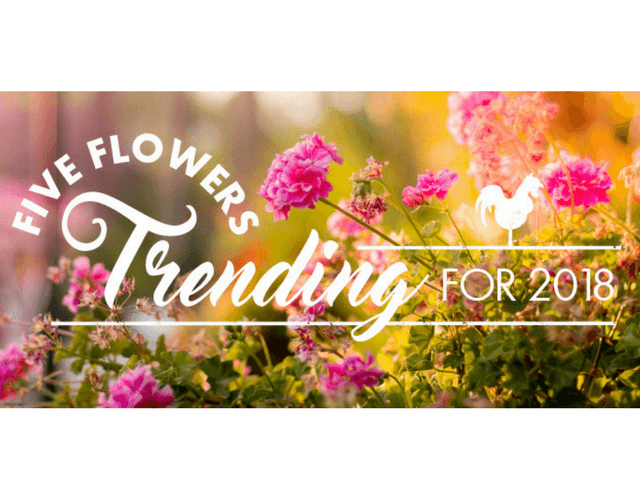 With the season of love upon us, there's even more reasons than ever to give flowers! However, I've always believed that flowers should be around me as often as possible. Whether I pick up a bouquet of cut flowers from the grocery, or purchase them online, or receive them from a florist, I just swoon over flowers and my mood goes lighter and breezier!
Here are five flowers that not only will make you happier, but are sure to keep you right on-trend with your floral bouquets and arrangements! These "it" flowers are sure to make your year especially bright, especially cheerful, and sure to lift your spirits! However, they also have one thing in common. Their seeds are provided by the floral experts Ball Horticultural Company. This company is family-owned, been in business for more than 100 years, and have the passion of bringing the most beautiful flowers across the world. And they do just that. They are coloring our world with so many beautiful flowers, like these gorgeous cut flowers pictured below.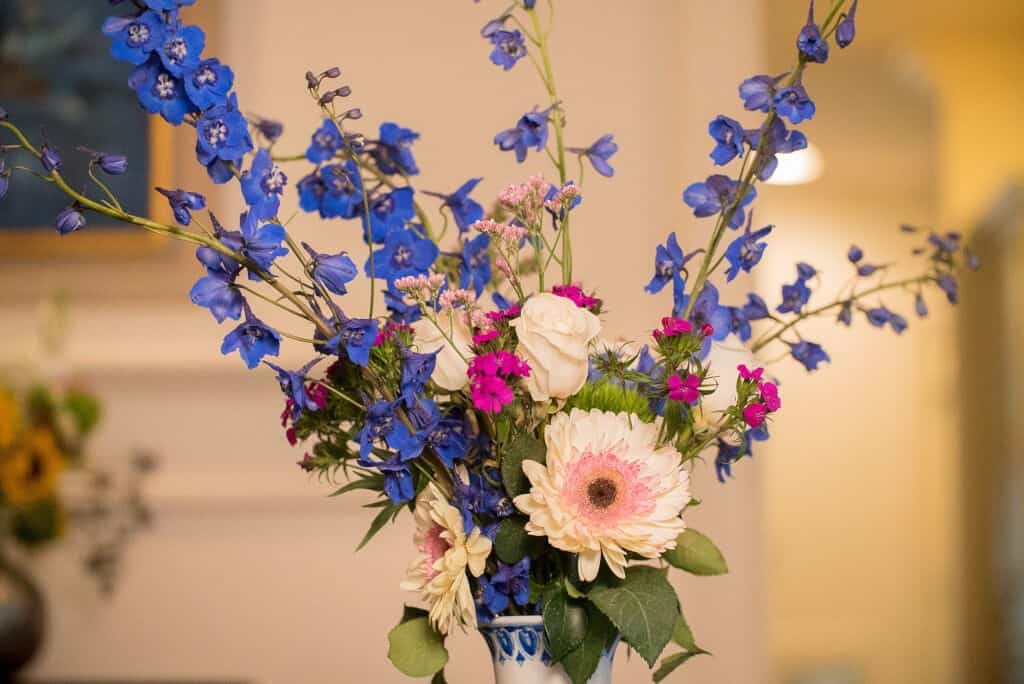 DELPHINIUM
This year, the color
blue
in flowers is a must, and this
Delphinium Waltz
is simply gorgeous. This is a
true
blue flower, the real deal – hard to create in nature, yet here it is. What I love about this, too, is that the
Delphinium
petals do not easily fall off, plus it has a long vase life! When using it in your arrangements, note that because it's a great vertical flower, it will give that dramatic height to your flower arrangements. And the color is a stunner! Here's one that I made!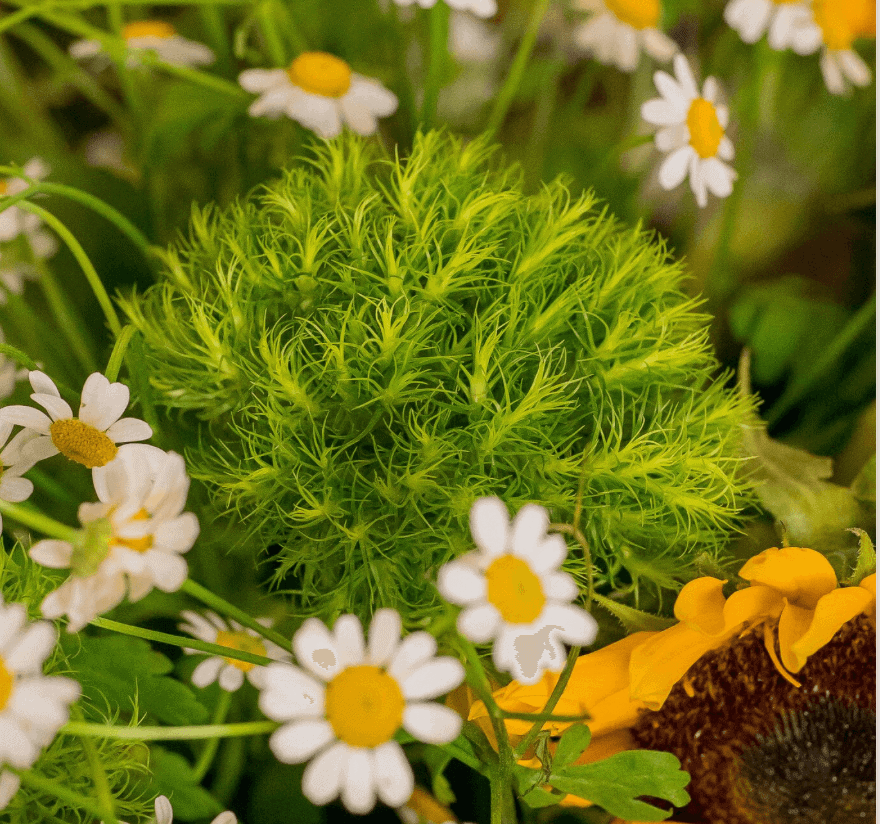 GREEN BALL
The
Green Ball
is one of my favorites - like something out of a Dr. Seuss book! The color green is
always
elegant and in fashion, but this
Green Ball's
shape is so distinct, with a texture all of its own. It adds so much to arrangements, or even on its own. It lasts a long time, too, so sometimes a dried arrangement can still look stunning. It can be whimsical and artistic, or simply elegant. Plus, the
Green Ball
is the only variety of its kind that gives a big flower that is more than 6 cm - almost the size of a baseball!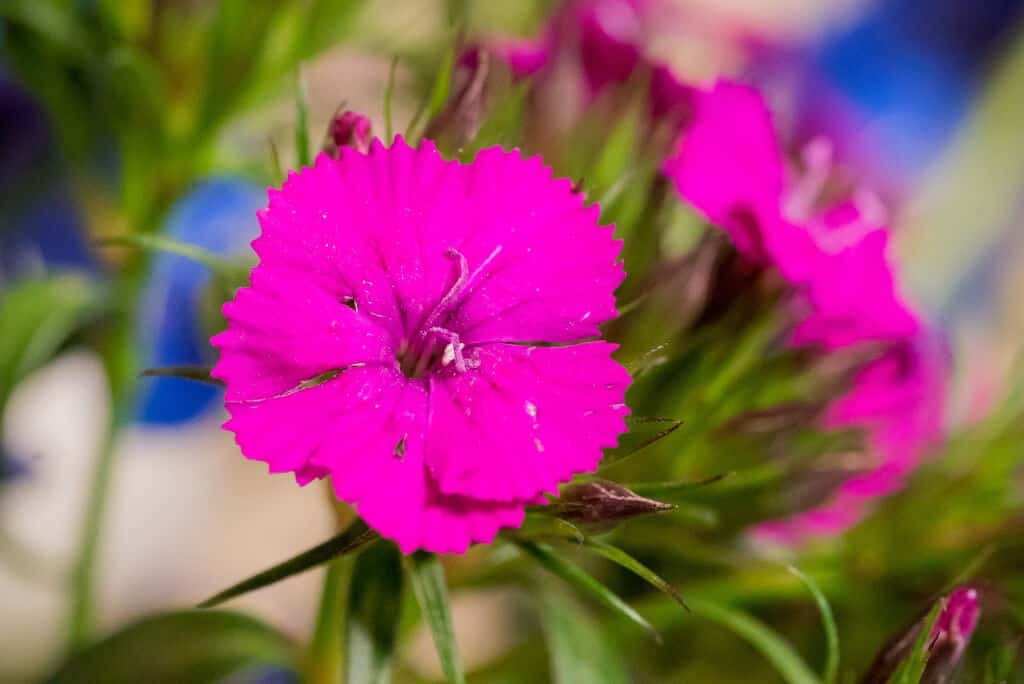 DIANTHUS
This flower is from the
carnation
family, which means that it's going to have a long shelf life! It has its own beautiful, distinct look - colorful and vibrant. It comes in many variety of colors, too, and you'll love its light, sweet aroma. It truly draws attention with its delicate yet dynamic nature!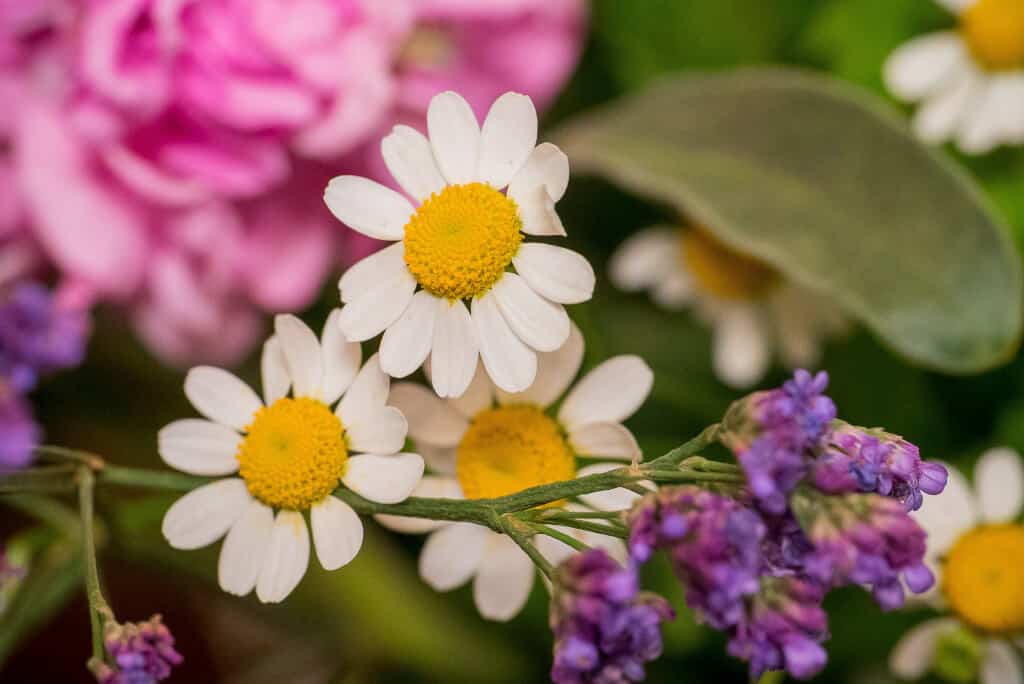 MATRICARIA
Any one who loves being outdoors and in nature will love this flower. The Matriccaria is a strong yet delicate flower that gives a fresh from the farm look to arrangements and bouquets. Has a sweet aroma. I can't get enough of this for my bouquets.
SNAPDRAGONS and STOCK
Bouquets need some verticality, and
Snapdragons
and
Stock
are a great way to add a variety of colors, heights and styler. Plus, as the florists say, the flowers don't
shatter,
which means they don't fall off! These are always beautiful, with so many flowers and petals to add so much pizzaz to your arrangements.
I hope you will think twice when leaving the grocery store next time, and consider spending a bit more time in the floral section. Or perhaps shopping online for special bouquets or flowers. They are just so wonderful to have around, and it will continue to inspire you. So let's make 2018 a year of color, happiness and positivity ...... with flowers from Ball Horticulture!
---