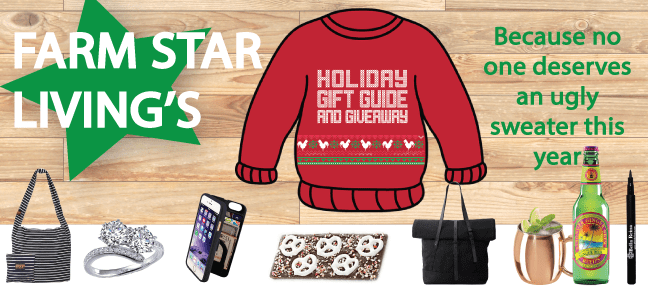 The jolly old Farm Star Living Santa has done it again! He has found some perfect gifts to put on your list or give to someone you love! We literally have something for EVERYONE this year! Check out these great gifts, and you want to know what you're going to love? The fact that YOU CAN WIN THEM! That's right, visit our Farm Star Living Facebook page to win these great gifts for your holiday season! The giveaway launches at midnight (EST) on Cyber Monday and will run for two weeks!
Happy Shopping (and winning)!!
Show these wonderful companies a little love by liking/following them on social media!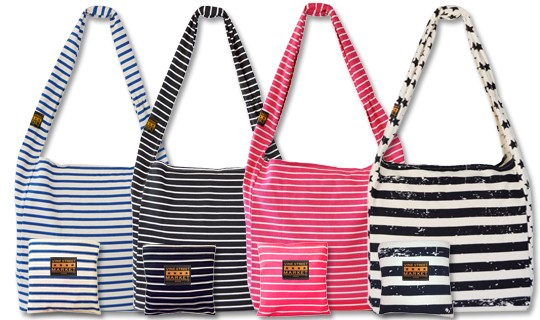 Vine Street Market Canvas Tote Bag: $65 ($19.99 with Deal Code: HOLIDAYTOTE!)
Founded in 2010, designed and produced in Los Angeles, Vine Street Market totes are the must have crossbody carryall this season. The name Vine Street Market actually comes from the location of the famous Hollywood Farmer's Market where they got their start selling to local Angelenos and Hollywood celebrities looking for the perfect carryall tote to go from city to beach and everywhere in between. VSM has a large celebrity and press following in the US, as seen on: Good Morning America, E! News, Access Hollywood, EXTRA, People Magazine, Us Weekly… to name a few!
Vine Street Market totes are designed to hold everything you need and more. VSM has several trendy and classic prints and fabrics to let you choose what look matches your style. You can use this stylish bag for the beach, the store, school, the gym, for your laptop and work, GREAT for travel and for carrying anything you need for your entire day!
Celeb Quote: "I've been using mine nonstop as a purse, airplane carry-on, diaper bag…it's the perfect casual everything bag. They're lovely, durable, and an easy way to be Kind."
-Alicia Silverstone
Follow Vine Street Market: Facebook : Twitter : Instagram : Pinterest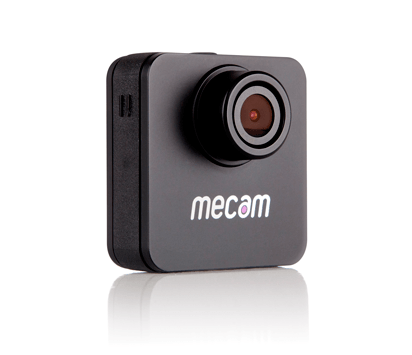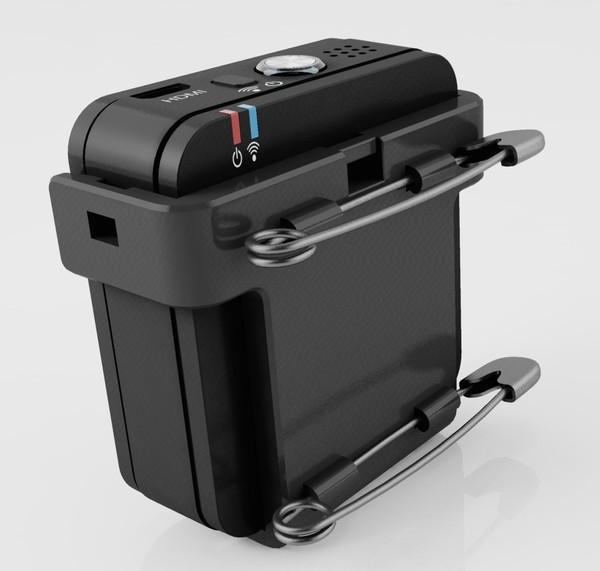 MeCam HD: $149
MeCam was developed as a solution to easily capture your life on the go. From those crazy nights out on the town, to events and vacations, MeCam is the perfect device to have on you at all times to record your memories. The MeCam culture is all about a fun, active lifestyle and capturing that life to share with your friends and family, or just to keep for yourself.
The MeCam HD is their professional grade wearable video camera. With built in WiFi, the MeCam HD connects to their MeCam App on your smartphone so you can view in real time what you are recording and share your footage. MeCam HD shoots in full 1080p HD video with a high quality glass lens, has photography options such time lapse and photo burst, and an internal gyroscope for image stabilization.
Follow MeCam: Facebook : Twitter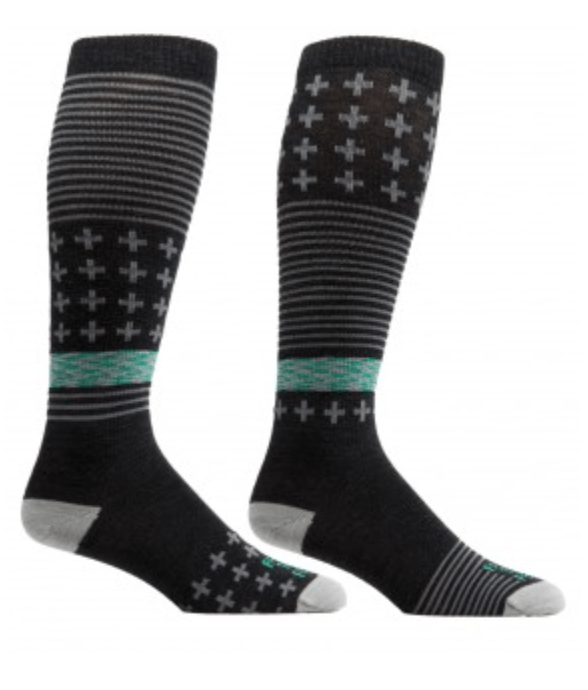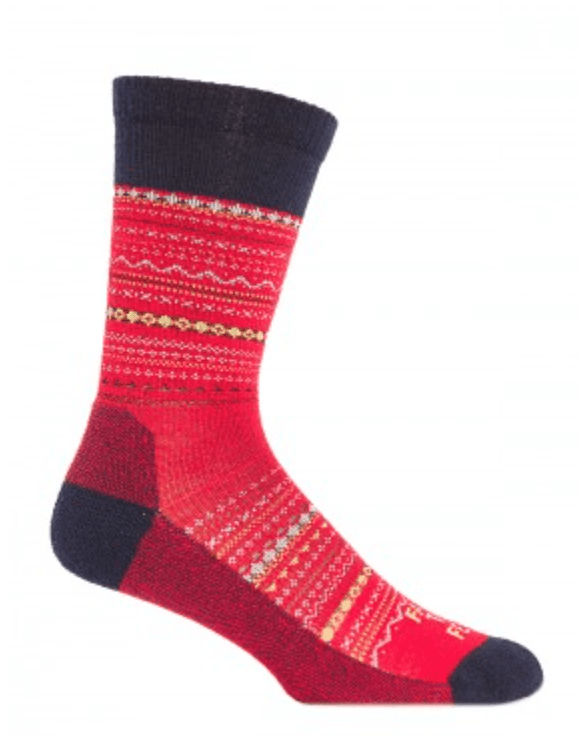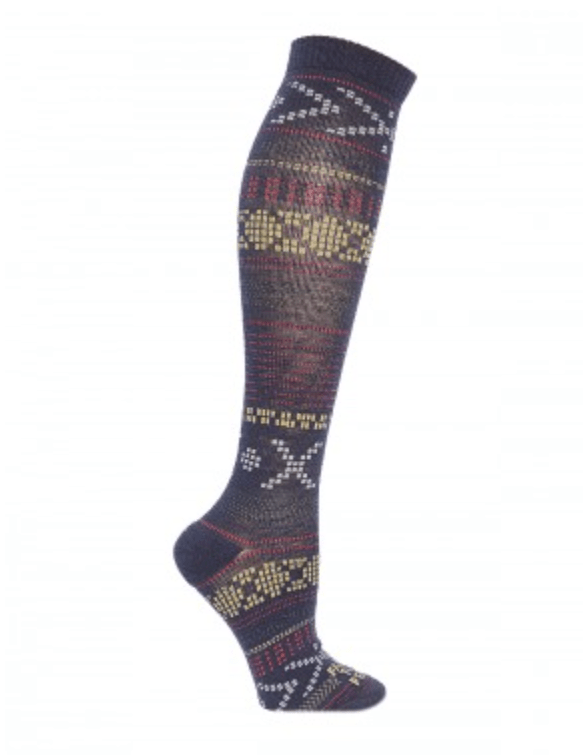 Farm to Feet Socks: $14-$30
Farm to Feet is committed to the single, simple goal of creating the world's best wool socks by exclusively using an all-American recipe: US Materials, US Manufacturing, and US Workers.
Farm to Feet's current line includes Adventure Hike, Adventure Sport, Sporting, and Everyday socks. These collections include men's and women's styles in multiple colorways and heights. Farm to Feet socks retail between $14 and $30 per pair depending height and style.
Farm To Feet goes a step beyond its completely American supply chain to also source all of its packaging and point-of-sale displays domestically – making Farm To Feet 100% American.
By having its supply chain completely within the U.S., Farm to Feet can ensure the highest quality of materials and end products, while having as little impact on the environment as possible. The American sourced merino wool is grown and sheared in the pristine western United States and then processed into yarn within 300 miles of its sustainability-focused manufacturing facility in Mt. Airy, NC. It doesn't get much better than that to go from the Farm to Feet™.
Follow Farm to Feet: Facebook : Twitter : Instagram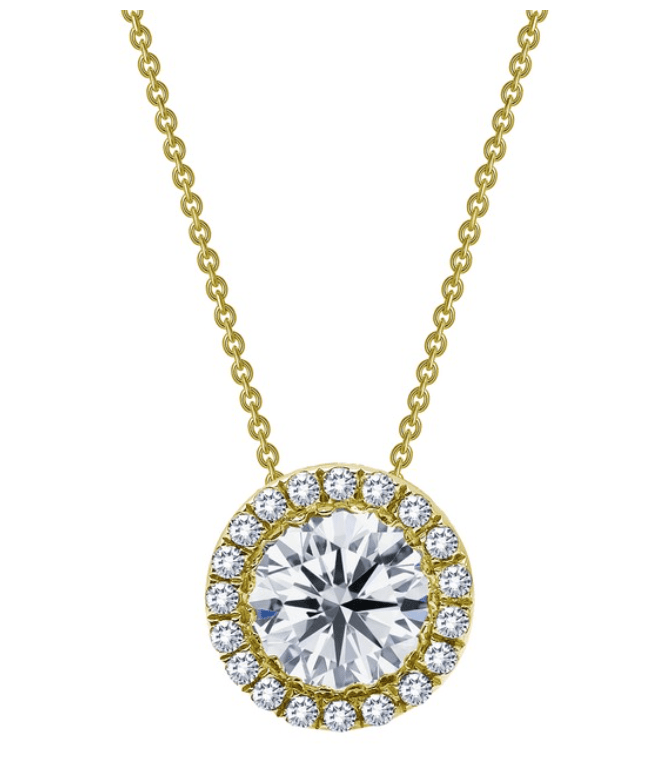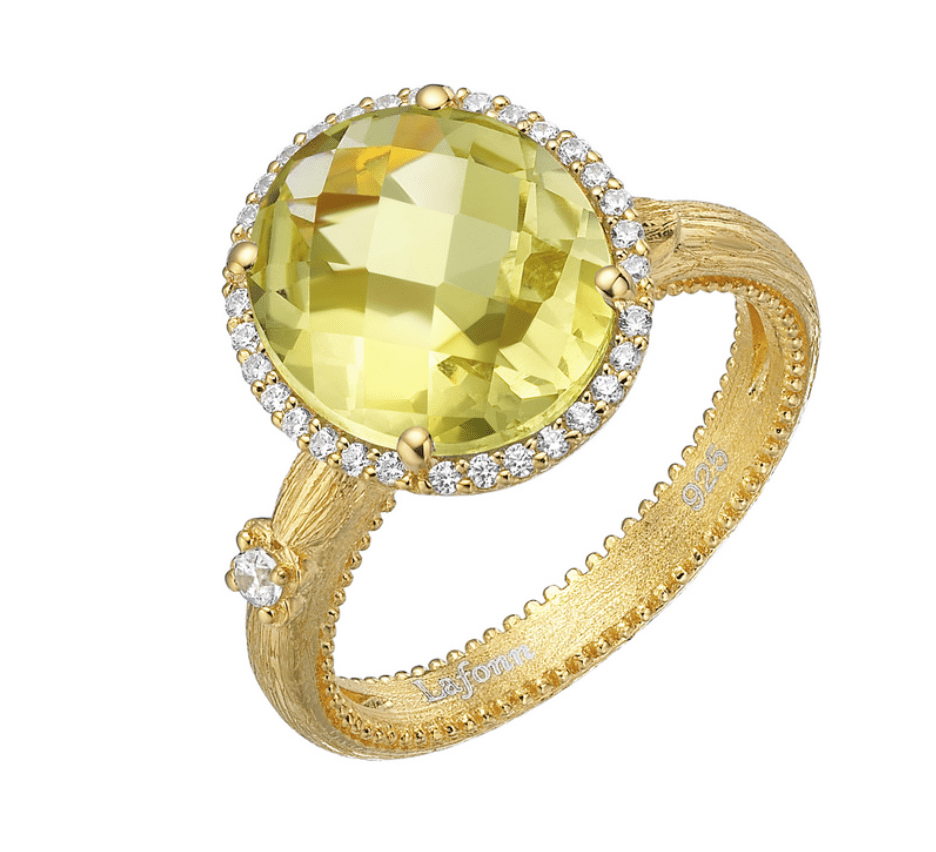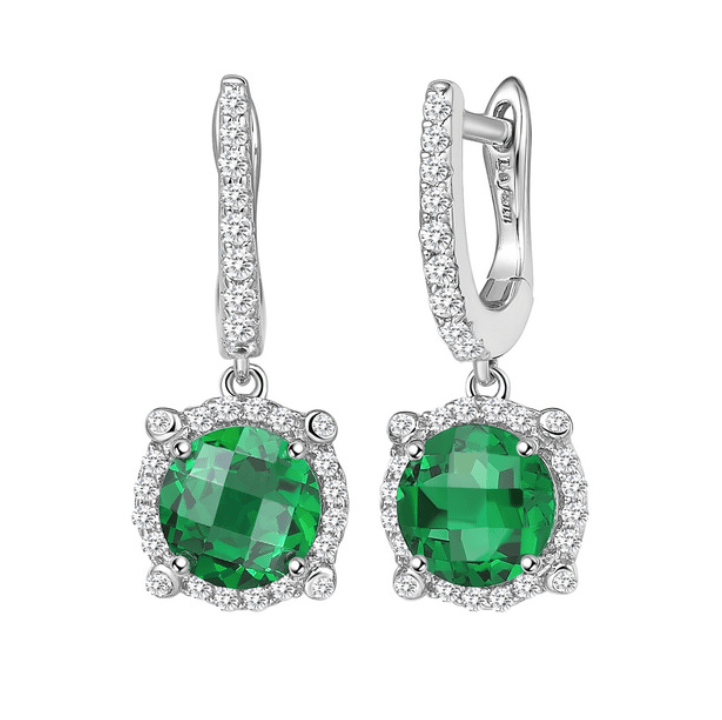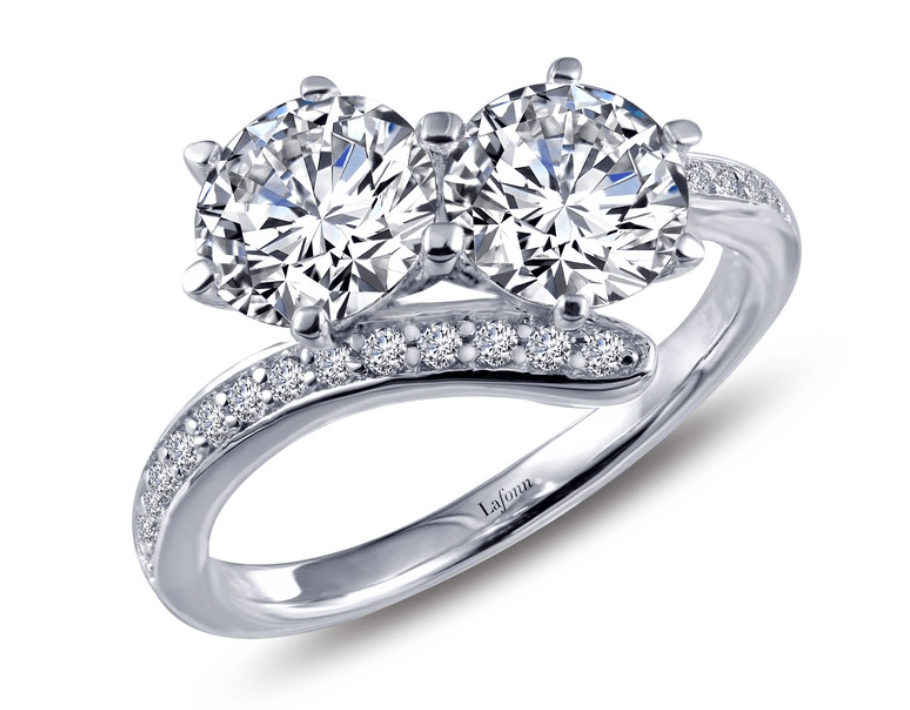 Lafonn Jewelry: $100-$1115
Lafonn's jewelry is eco-friendly, using 100% Conflict-Free Simulated Diamonds. Lafonn is branded as "Luxury within Reach" and is priced from $100 MSRP. Collections are available at over 1000 authorized retailers in North America and on Nordstrom.com. Nordstrom is offering Lafonn products with a special "Gift with Purchase" promo. The gift is a lovely silk jewelry travel case.
Lafonn is a design house and manufacturer that creates works of art. Guided by its Old World mystique of eternal beauty, Lafonn is an arbiter of exquisite jewelry. Expertly crafted in sterling silver bonded with platinum, yellow, or rose-gold, and handset with the world's finest simulated diamonds, genuine gemstones, and lab created gemstones, every Lafonn piece is coveted for its exceptional brilliance and fire.
Follow Lafonn: Facebook : Twitter : Instagram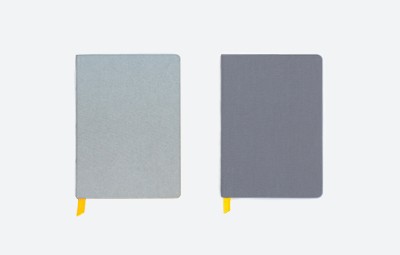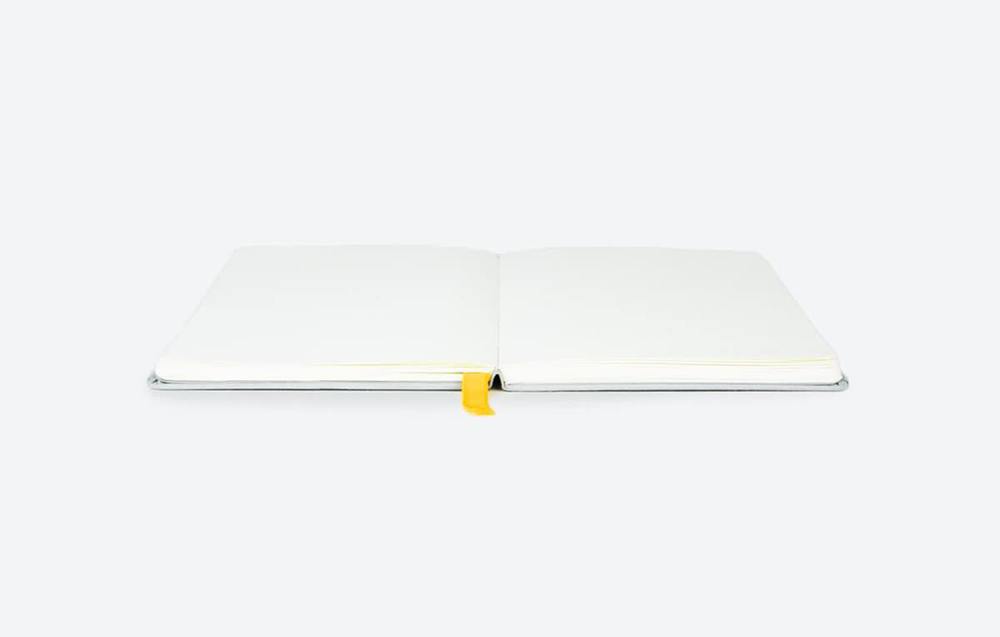 Baron Fig Notebooks: $9-$16
Baron Fig started as a project between friends. Everyday, creative professionals and hobbyists spend vital time in their notebooks, so it's important that they're comfortable using them and that they fit their needs. Most of the books they've found are either poorly made and flimsy, or cater towards visual artists making finished work.
Poorly made notebooks have a host of nagging issues, mainly due to the fact that the designs aren't well thought out or they're made with low quality materials. Books for visual artists are aplenty, and usually includes only 60 to 80 pages of thick paper in which an illustrator can spend hours working on a single page.
The problem is that many of us don't need such thick paper to generate ideas—what we need is a lot of space. And that's where Baron Fig comes in. They're dedicated to putting together high quality notebooks—blank, ruled, and dot grid—for those of us who want to let our minds meander through the gardens of our thoughts.
Make sure to check out their newest project on Kickstarter – The Squire Pen!
Follow Baron Fig: Facebook : Twitter : Instagram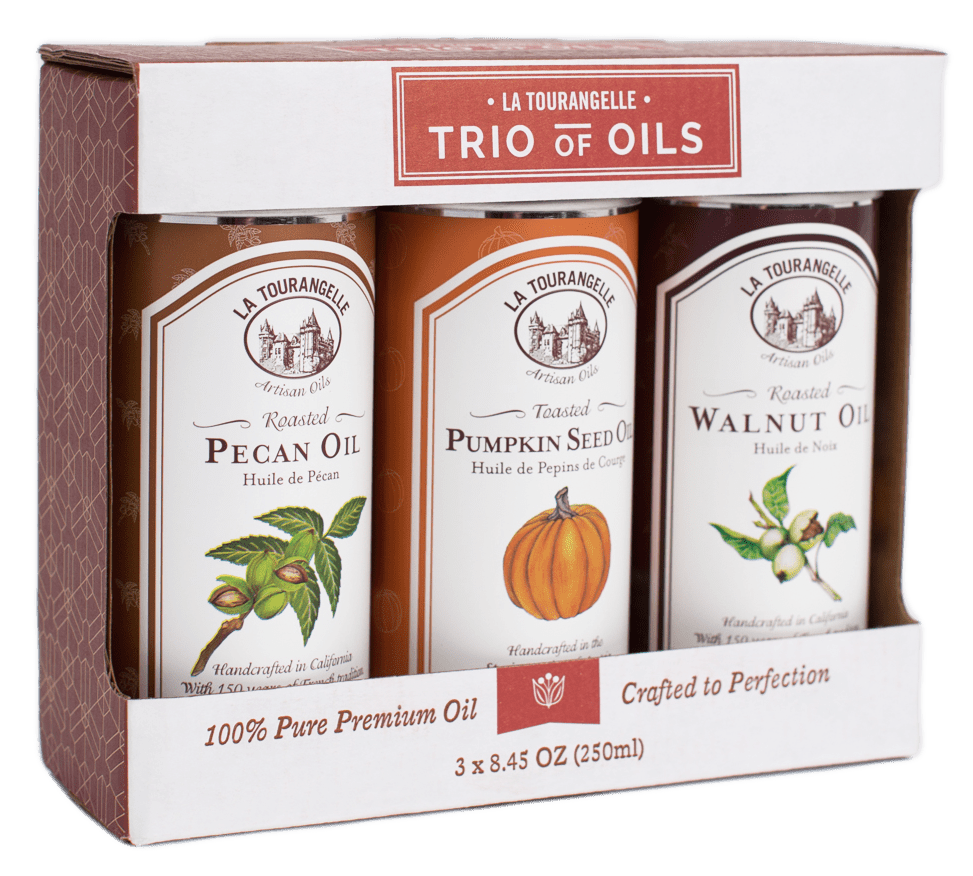 La Tourangelle Fall/Winter Gift Trio: $30.97
La Tourangelle is an authentic & traditional family producer of specialty oils handcrafting a wide range of delicious artisan nut oils both in France and California. All the La Tourangelle nut oils sold in North America are made in our artisan oil mill located in Woodland, CA mostly from California grown nuts.
They also distribute an exclusive line of premium oils imported from all over the World. All of their artisan oils are expeller-pressed, Non-GMO, all natural and delicious.
La Tourangelle has created the perfect gift for adventuresome home chefs looking to experiment with fall and winter seasonal flavors. The La Tourangelle gift pack contains our Roasted Walnut Oil, Toasted Pumpkin Seed Oil and Roasted Pecan Oil
This Trio gives enthusiastic home chefs an exciting way of making a wide range of delicious meals from salad dressings to grilled fish to adding flavor to pasta. They are also great for baking and marinating meats, poultry and fish. Packed with wonderful flavors, the trio of our artisan oils will allow home chefs to show off their kitchen creations with great pride.
Follow La Tourangelle: Facebook : Pinterest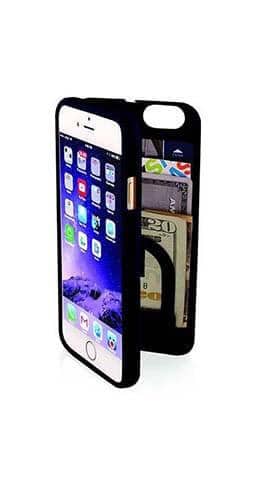 Everything You Need (eyn) Cellphone Case $9.99-$29.99
The eyn case is available for Galaxy S4, iPhone 4/4s, 5/5s, 6 and 6 Plus. The eyn cases (which stands for "everything you need") services as an all-in-one storage piece for cash, credit cards, a key, and of course, your smart phone. eyn has a built-in storage compartment that also serves as protection for your smart phone as well. Also included is a mirror inside, which doubles as a stand to rest your case while watching videos or playing applications with ease. Cases are available in many colors, and each includes a strap to go around your wrist while going out to functions or just going to the gym.
Follow eyn: Facebook : Twitter : Instagram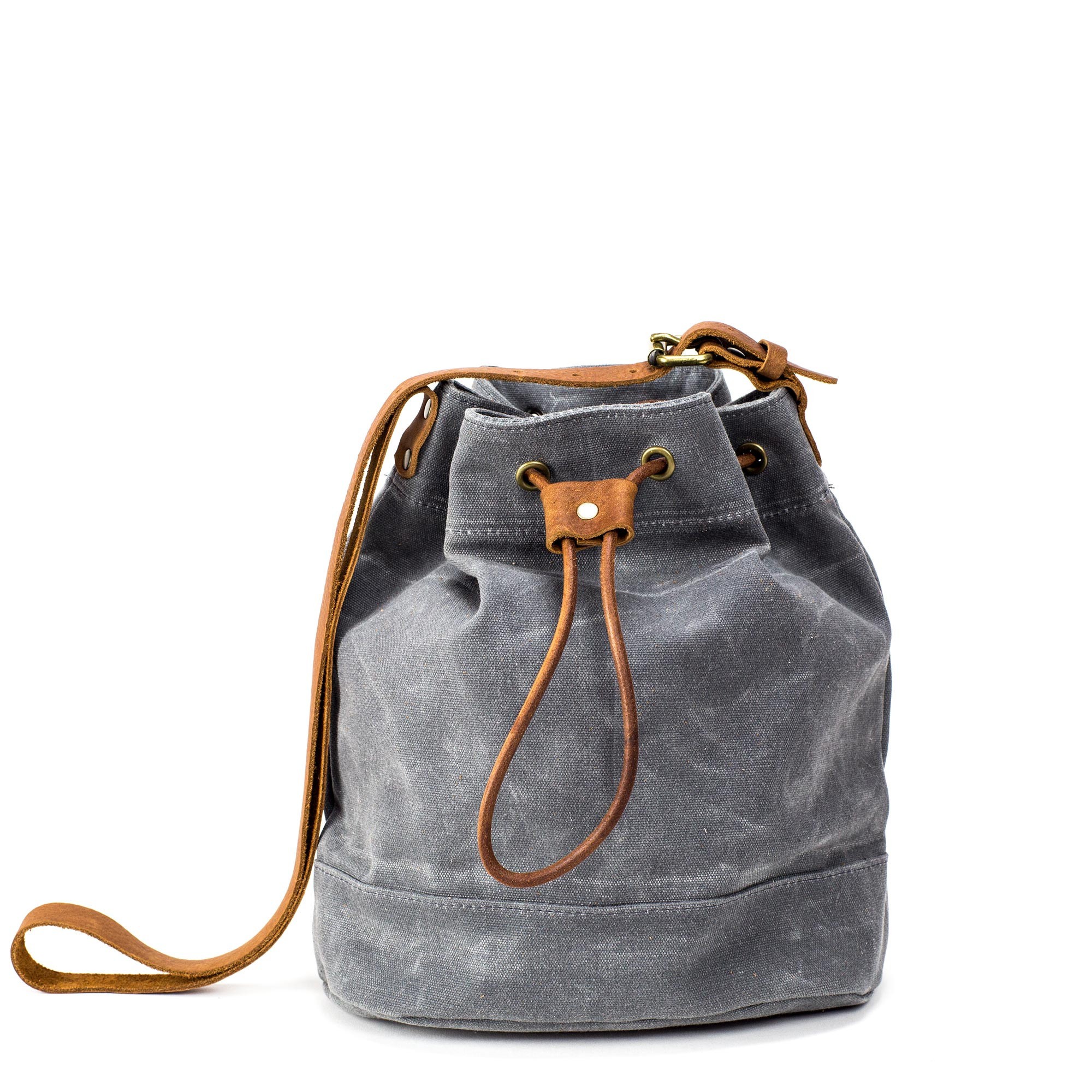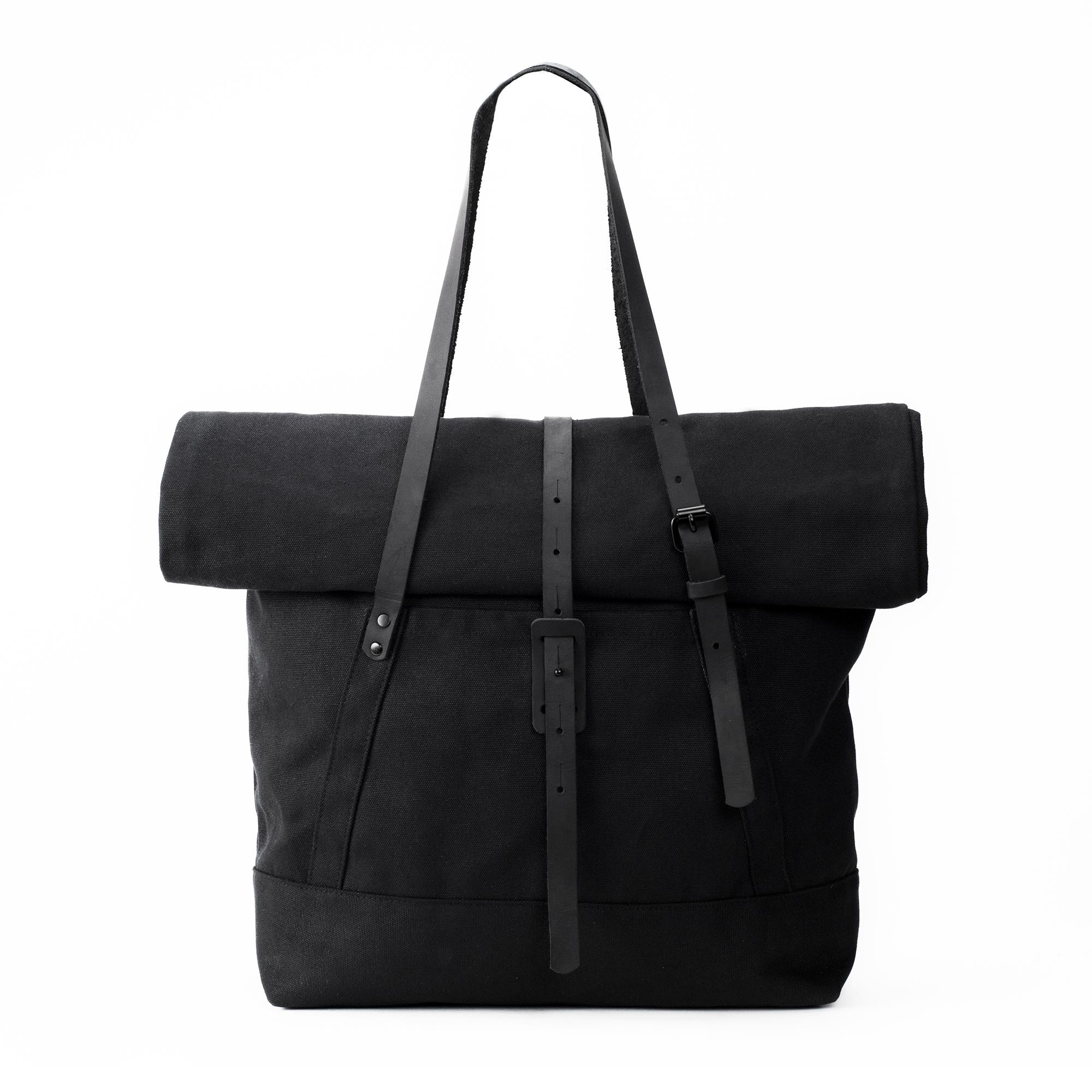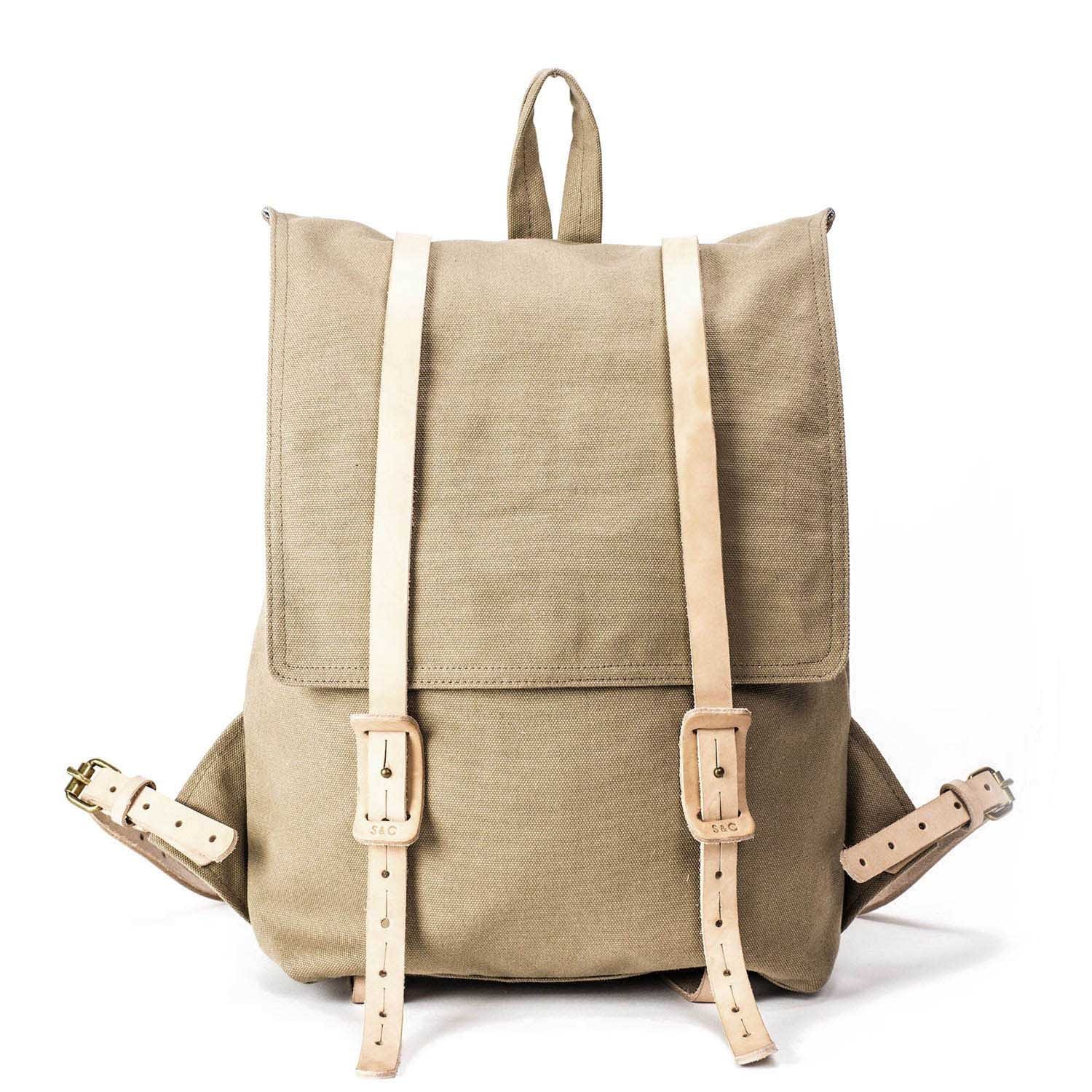 Stone & Cloth Backpacks and Bags: $85-$175
STONE & CLOTH is an LA-based company of US-produced backpacks. They recently came out with their new Summit 2015 Collection, which includes a variety of styles and sizes from larger roll tops and ruck sacks, to totes and note bags. Each style comes in various colors, such as black, tan and waxed stone, and many also feature an inner laptop sleeve and charging port. Along with their Summit Collection, they finished their Kickstarter project where they raised $45,000 for scholarships and classroom learning time for school children in Africa! It was a great success and we're so glad that we were able to use their designs to help make a contribution to a good cause.
Follow Stone & Cloth: Facebook : Twitter : Instagram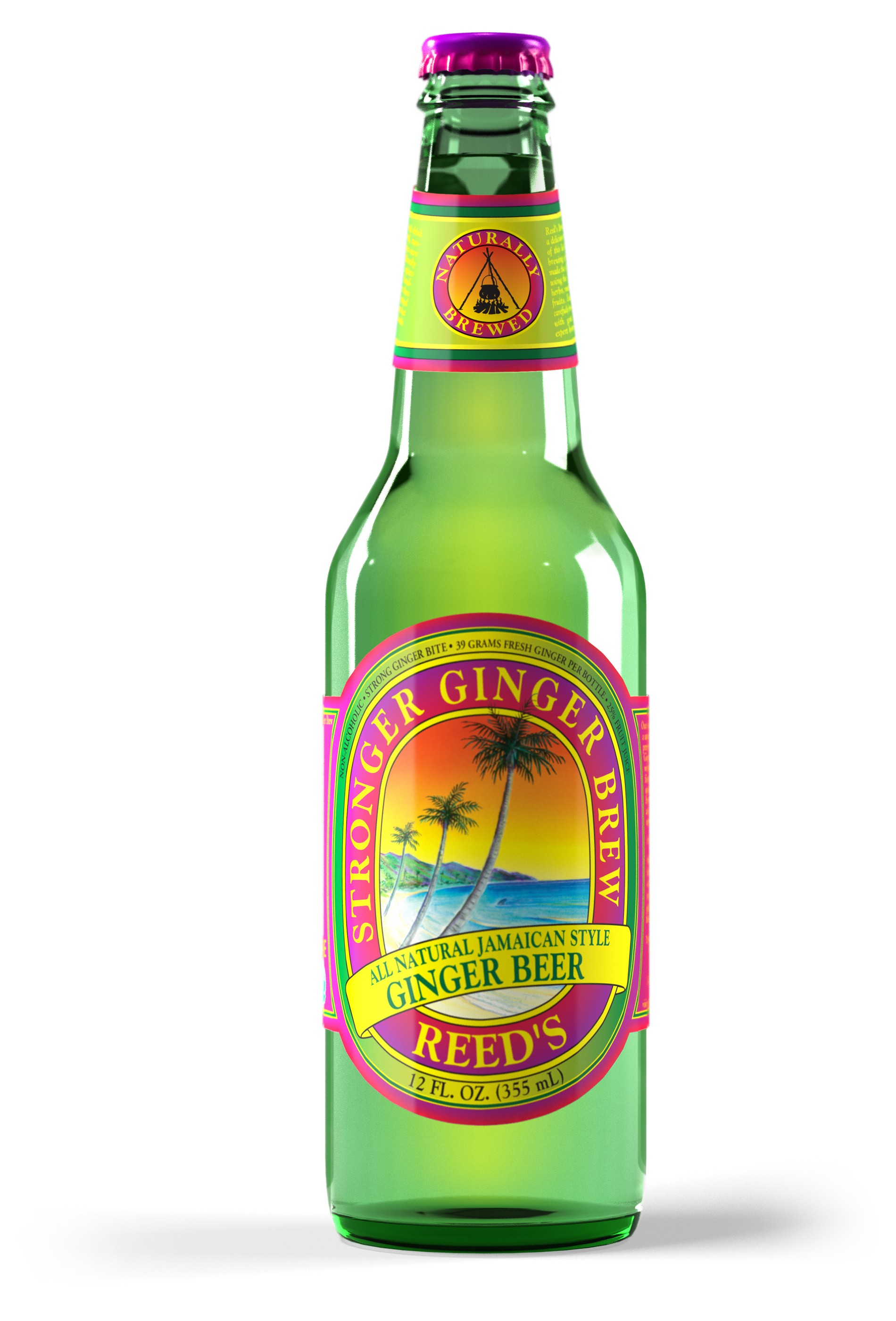 Reeds Ginger Beer, Root Beer, and Crystallized Ginger
Reeds Inc. celebrated 25 years in 2014 hand crafting the best soda's in the world naturally.
The company is the top-selling natural craft soda in the natural foods industry and is sold in over 15,000 natural and mainstream supermarkets nationwide. Reed's is also sold thru specialty gourmet, natural foods stores, club, convenience stores nationwide and in select international markets.
The company produces and owns a line of Ginger Brews, Virgil's hand crafted soda's with the top selling Root beer, Organic Kombucha and the China Cola line. In addition to Reed's manufacturers ginger candies and ice cream. Reed's is one of the largest importers of fresh ginger with over 2 million pounds annually.
Reeds Extra Ginger Brews are produced from a unique brewing process that predates modern soft drink technology. Using only the finest fresh ginger root, fruit juices, spices and herbs. Their Ginger Brews are GMO Free, Preservative Free, Caffeine Free, with No artificial anything.
Virgil's-Nine hand crafted soda's including the award winning Virgil's Root beer. As we they…so Rich and Creamy You'll Swear it's made in heaven. They follow the same process as their Ginger Brews and free of GMO's, preservatives, caffeine, artificial flavors and is gluten free.
Reed's Crystallized Ginger is custom made for them in the South Pacific Islands. After harvesting baby ginger, the root is diced and then steeped in large vats with simmering raw cane syrup. After steeping for several days, the ginger is removed and allowed to crystallize into delicious nuggets.
Follow Reeds: Facebook : Twitter : Instagram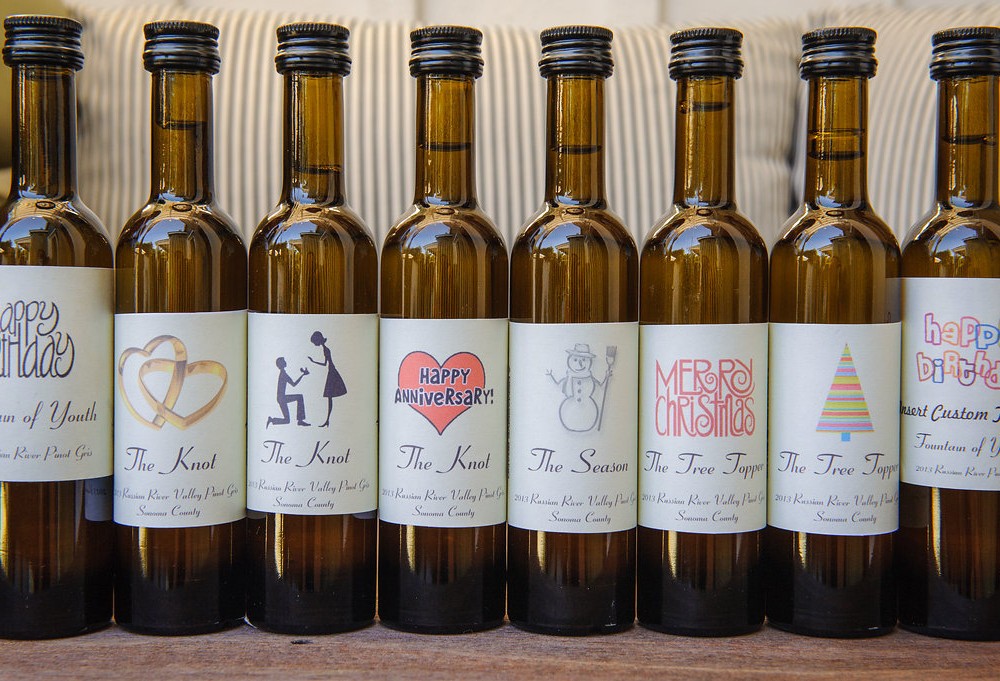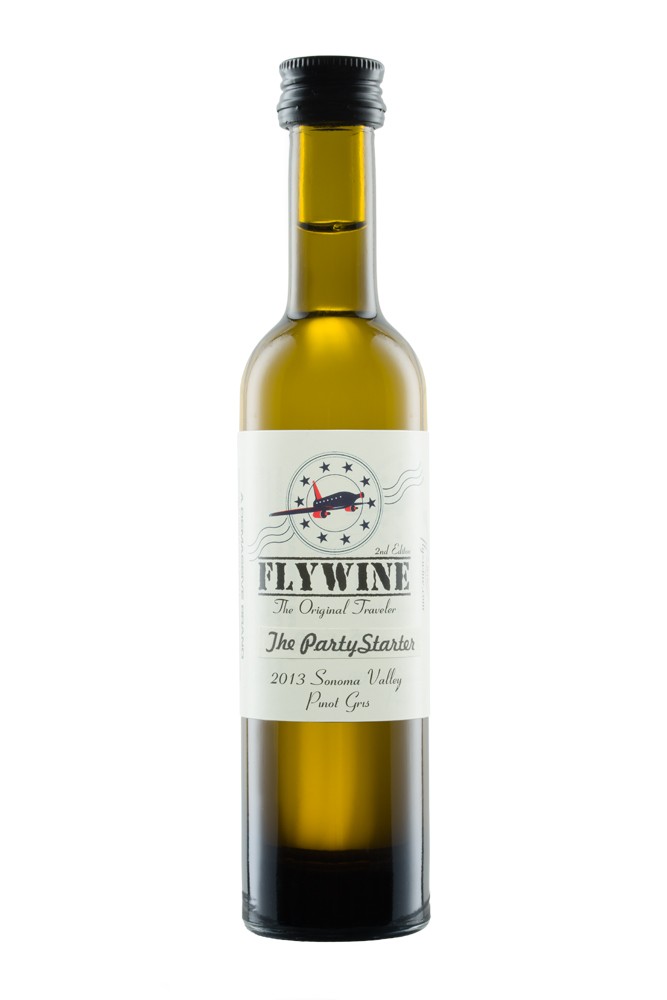 FlyWine: $10
FlyWine's "tasteful" Travelers are carefully crafted Single Serving wines packaged in convenient, fun, (TSA friendly!) 100mL bottles. They source fruit from sub-AVA, highly regarded vineyards in Napa and Sonoma by collaborating with other established Vintners to proudly produce a Better Wine by the Glass option. FlyWine then teams with a non-profit organization to donate 15% of sales (average $1/Traveler). To date "In Good Taste" recipients have been DogIsMyCoPilot, Family Services of Napa Valley, Do it for the Love Foundation, and, currently Roots of Peace.
FlyWine is the perfect gift for the frequent traveler, the amazing Host or Boss/Employee, and is also a great Welcome Gift and Party Favor. A truly delicious bottle of wine can be expensive, and a full bottle of wine can be difficult to finish before it spoils, but gifting FlyWine takes care of both of those problems. For the holidays and special events FlyWine has Custom Gift options for the label and gift packages with Go Vino glasses and Seattle's Finest Chocolates (which ALSO donates One Meal / Bar Sold to food banks with their #chocolategives campaign).
Follow FlyWine: Facebook : Twitter : Instagram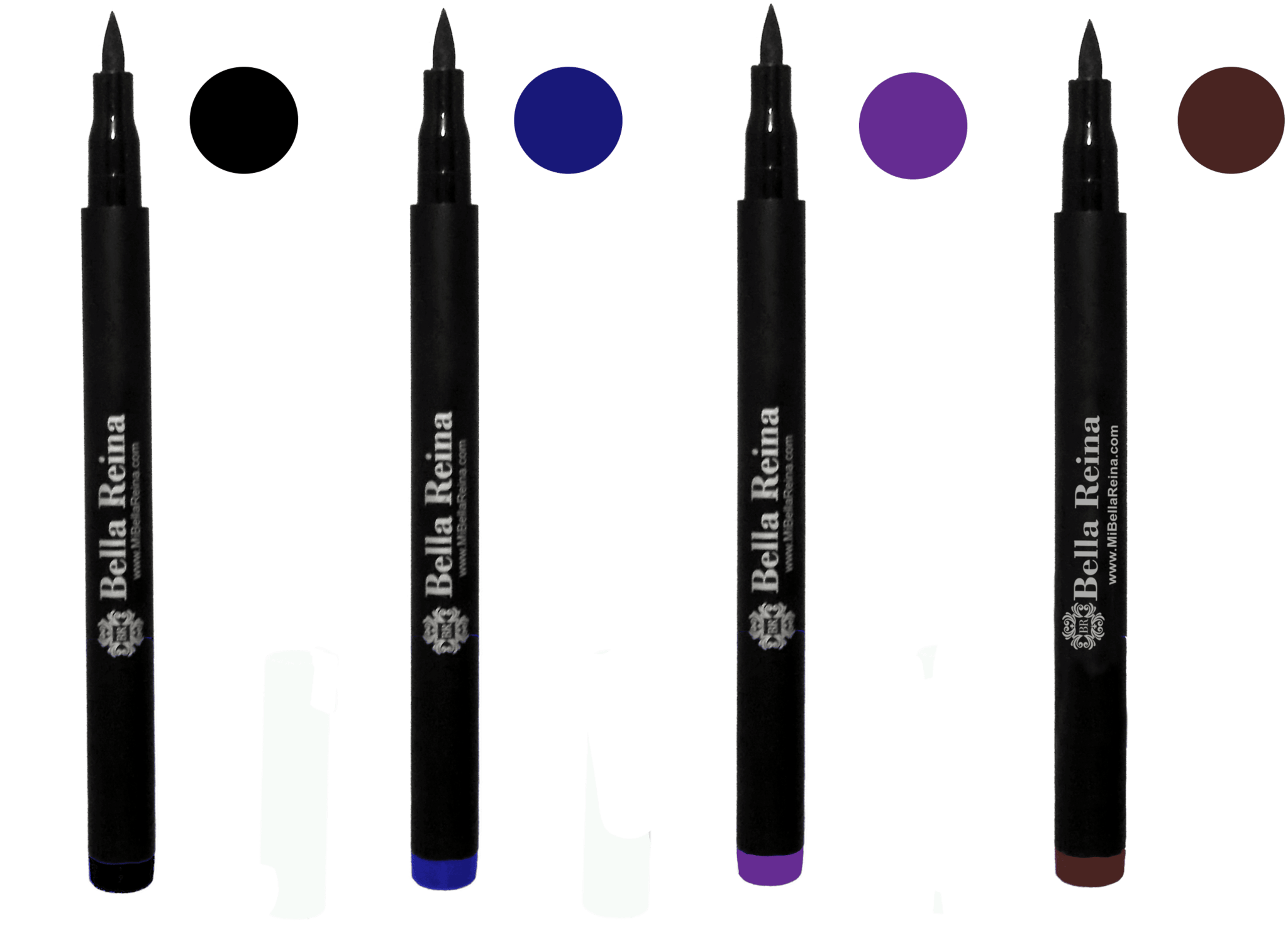 Bella Reina Waterproof Eyeliner: $15.95
Bella Reina Cosmetics founded in 2009 is a boutique brand for the finest in vegan and other high-quality makeup. Bella Reina took their brand worldwide in 2013 and took the cosmetic world by storm with their unique and natural makeup. They offer some of the best facial, fragrance, and other top beauty brands.
Bella Reina Cosmetics are safer beauty products that you can use in your daily beauty routine as well as when you are getting ready for a night out on the town. When you use their products, you will begin to see the benefits of using Vegan Makeup. Vegan makeup has many benefits including reducing acne and breakouts due to the fact that they are free of unnatural synthetic ingredients. Bella Reina Cosmetics will also surprise you with their excellent coverage and results you would not expect because they are free of ingredients made from harsh and dangerous chemicals. You will also begin to notice the money that you save by using makeup that lasts twice as long.
This famous little waterproof eyeliner pen has dressed the eyes of celebrities and just about anyone who wants a "perfect line every time". The secret of this pen is in the tip and the amount of color that comes out with such a gentle touch. On the coveted national cover of La Palme Magazine, this magical little pen lines thick or thin and dries in seconds.
Follow Bella Reina: Facebook : Twitter : Instagram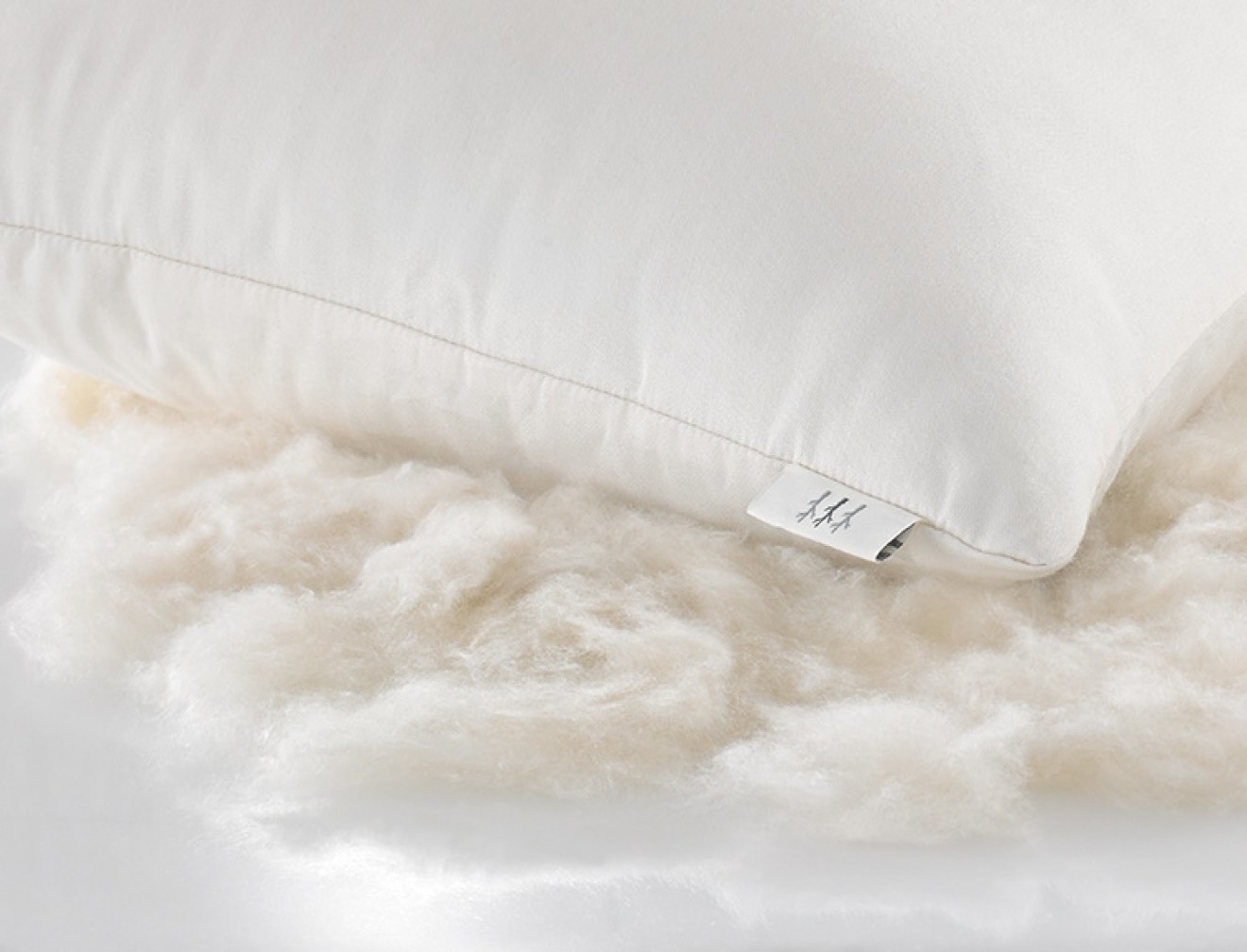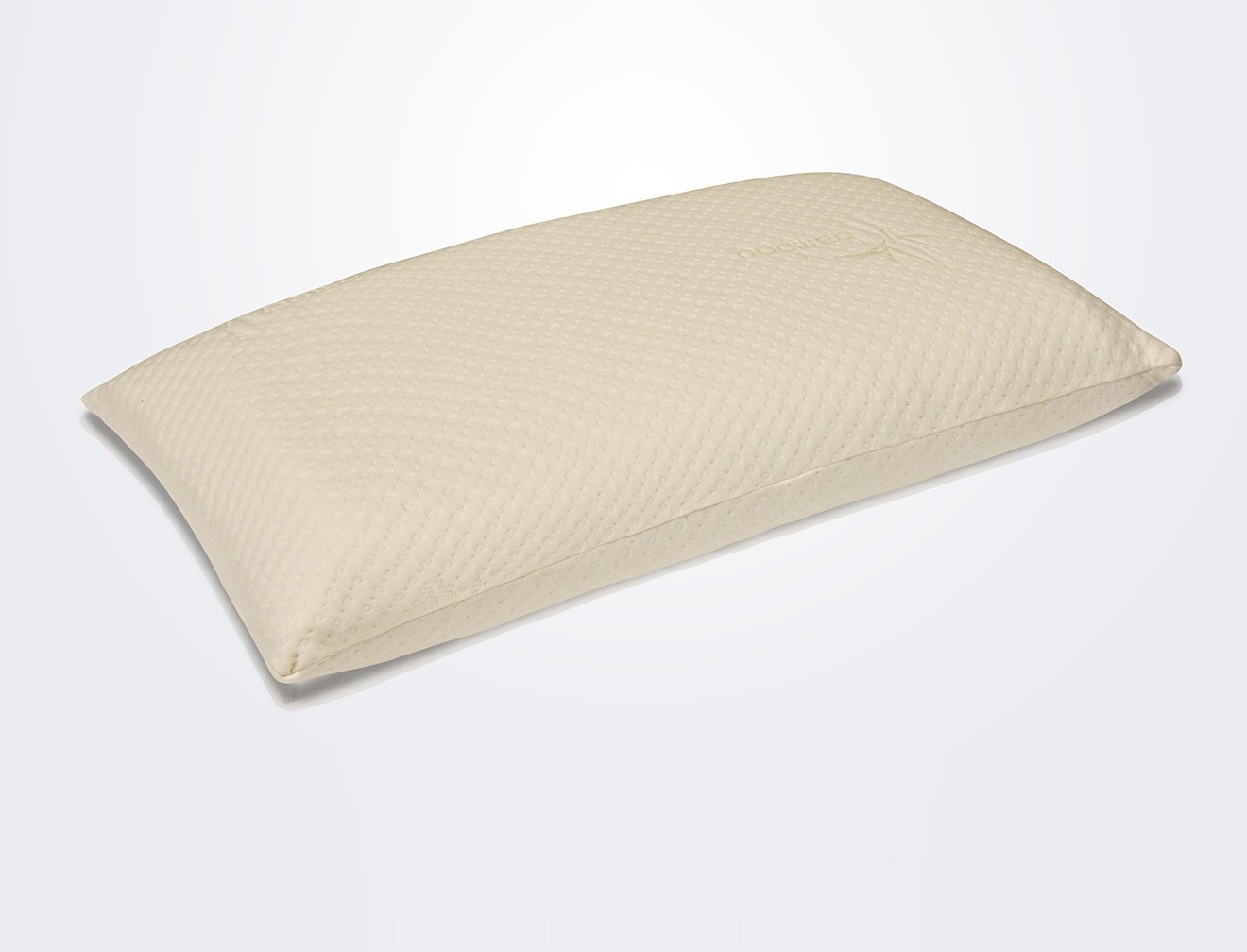 Brentwood Home Pillows: $40-$100
Brentwood Home is dedicated to producing comfortable, durable and toxin free mattresses, pillows, soft cotton bedding, therapeutic pet beds, linen draperies and scented candles to complete the entire bedroom suite of products to ensure well-being and health for every household. Their main objective is to create an entire collection of products that creates a peaceful, relaxing and soothing environment for their consumers to guarantee the best night's sleep.
They use organic cotton, bamboo, organic latex, and kapok in their pillows.
Follow Brentwood Home: Facebook : Twitter : Instagram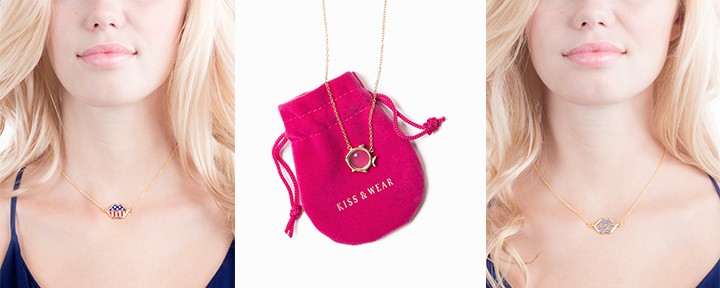 Kiss & Wear Accessories: $95-$98
A newly launched brand, Kiss & Wear offers luxe accessories for the creative at heart inspired by west coast cool and east coast chic. These 14k gold necklaces feature an array of unique, artistic prints perfect for all fashionistas. And, with so many to choose from, there is something guaranteed to suit every personality and occasion. All necklaces are priced under $100 and sold exclusively online.
This year, 10% of all Stevie proceeds will be donated to Bright Pink, the only national non-profit organization focused on the prevention and early detection of breast and ovarian cancer in young women.
Follow Kiss & Wear: Facebook : Twitter : Instagram : Pinterest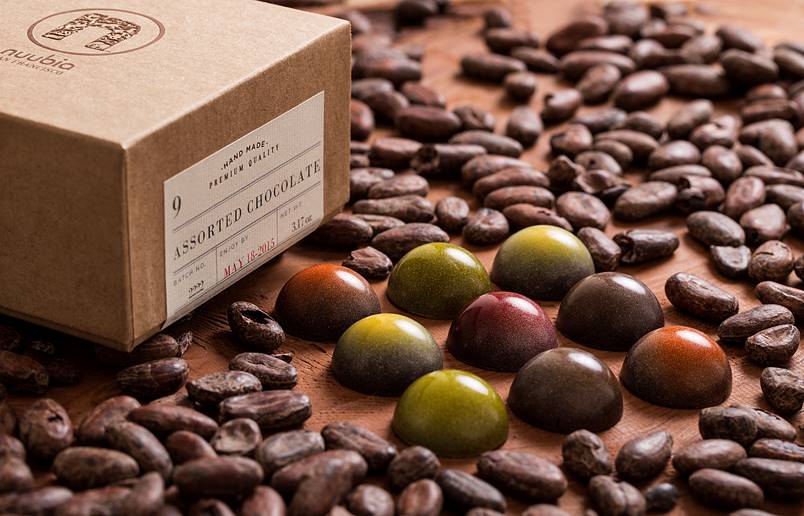 Nuubia Luscious Chocolate Half-Spheres: $18
NUUBIA SF is a Bay Area artisan chocolatier that makes fine confections hand crafted from precious, humanely sourced ingredients. Besides being fine chocolatiers they're avid conservationists. They avoid ALL Palm Oil and most of their products are gluten free and some are even Vegan.
They hope, in a small way, to demonstrate that it's possible to make fine chocolates that are pure, incredible, and made without using ingredients that are harvested at the cost of destroying forest ecosystems and other species.
These delicate dark chocolate shells are dusted with gold dust and air sprayed with all natural colored cocoa butter. Each shell is filled with 5 different flavors of rich ganache:
Fresh squeezed lime juice with vanilla,

pineapple- hazelnut caramel,

honey ganache,

hazelnut ganache and

single origin dark ganache.
Follow Nuubia:
Facebook
:
Twitter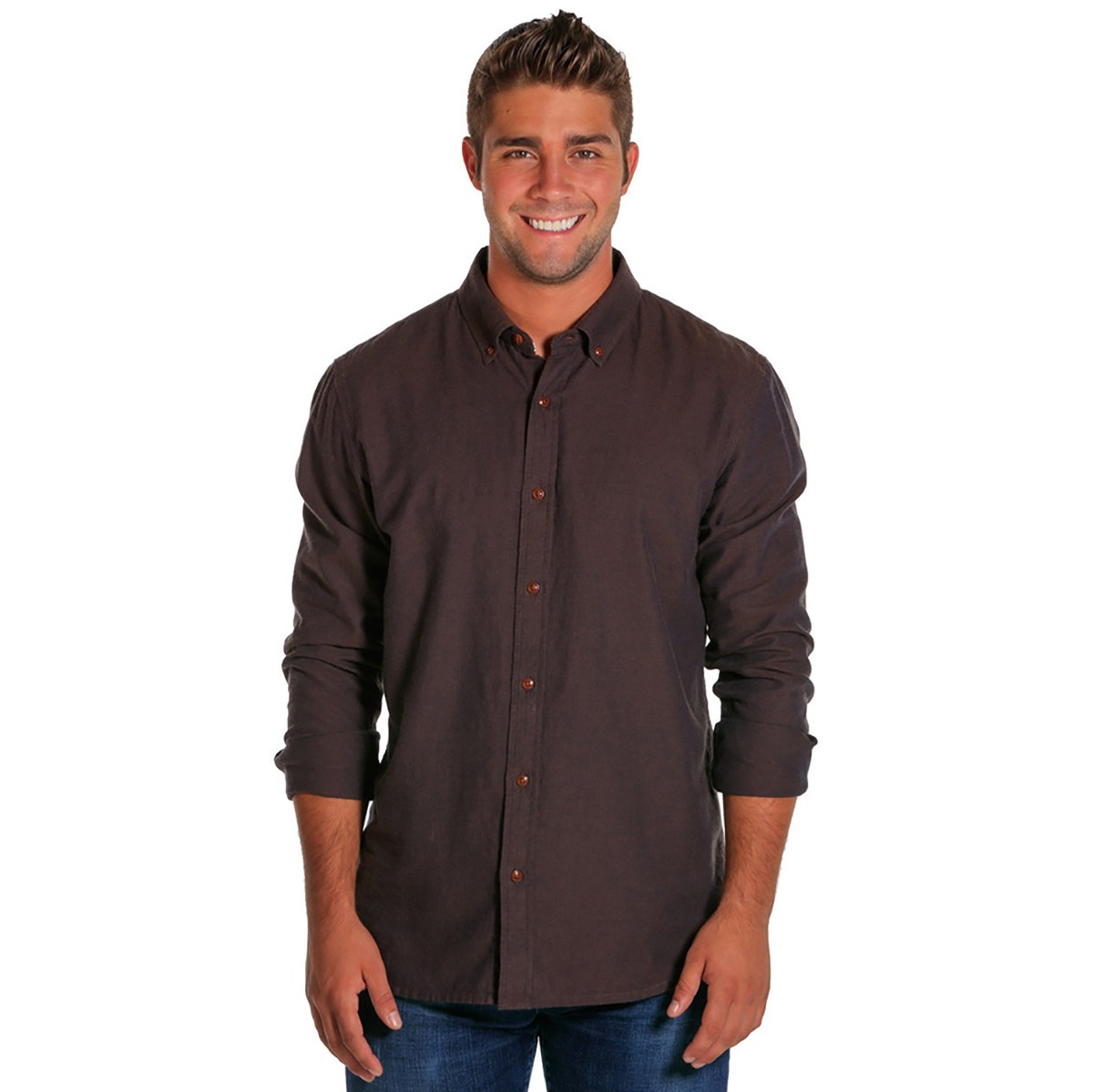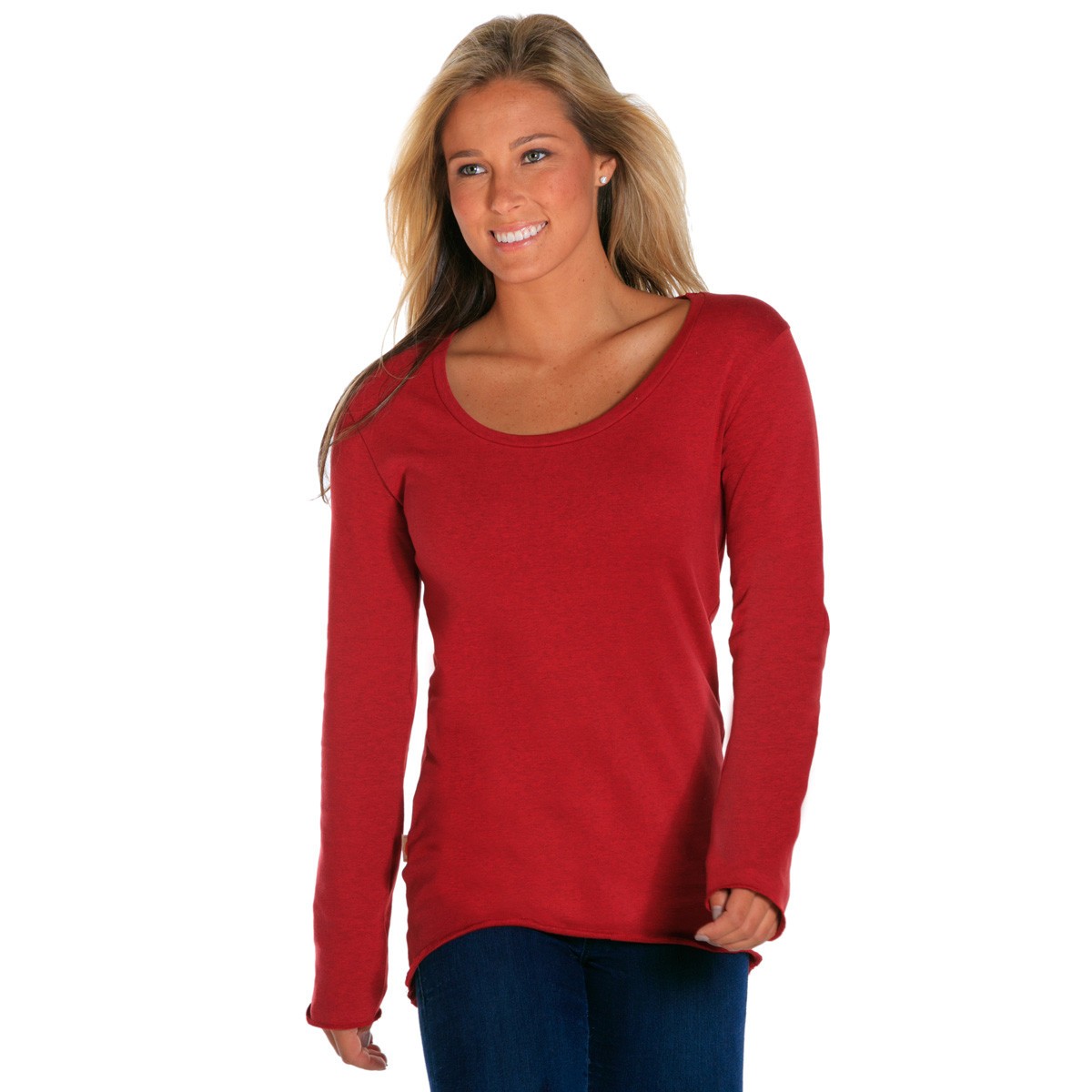 The Normal Brand Apparel: $27-$92
Note from Jimmy Sansone, Founder (loved this too much to edit it!)
"Often referred to as fly-over land, there is something about the Midwest that I love. I believe family, faith, and friendship still matter, and these values are rooted in the Midwest.
I started this company because celebrating life in the middle is personal to me. My nine siblings and I don't vacation at the yacht club up east, fish off the coast down south, or even think about wearing a tie with shorts. My friends. My family. We go to crystal clear lakes in northern Michigan, we tailgate in cold parking lots around the Big Ten, and we hunt in the fields and woods of the Midwest.
I grew up in a very tight family. My father and grandfather are the two sharpest dressers I know, and they taught me at a young age that what you wear matters. Living a Midwest lifestyle is demanding, and I wanted clothes that were versatile and durable without sacrificing style. I wanted perfection so we obsess over our products – from the threads, to the ribbings, to the buttons, to the finishes.
Our apparel reflect this dedication and a thought for the details of a life spent living between the city and the country. I vouch for our gear as we have personally put it through thousands of hours spent at house parties, on hunting trips, tail-gating, weekends on lakes, float-trips and even lazy days on the couch – we got this right. We encourage you to wear our clothes from downtown lofts to country farmhouses and everywhere in between. Share your story using #MyNormalBrand.
Our gear is built with the right detail for those who embrace life in the middle."
Follow The Normal Brand: Facebook : Twitter : Instagram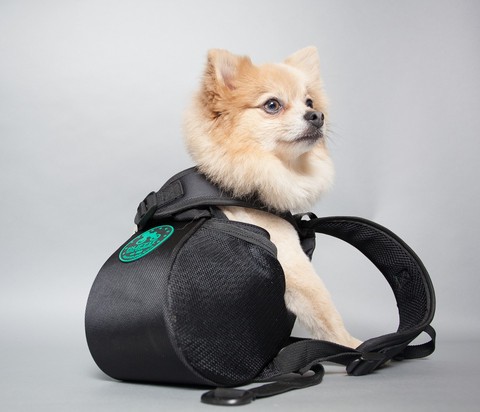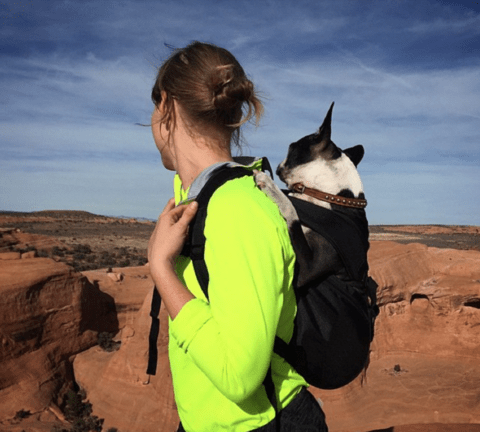 Ruffit Dog Carrier: $89
Ruffit is a forward facing dog backpack that is very comfortable, safe, and durable. Their backpacks are perfect for hassle free travel, biking, hiking, and on the go activities with your pup!
One of the many things that makes their carrier unique is the design. They have revolutionized the ability to carry your dog in activities and outdoors as never before by creating a platform for the dog to comfortably sit on, creating the ability for them to interact with you as you go in a very natural and safe position. Their open air concept allows for a 360° view which does away with the anxiety that dog's face when unable to see where they are going.
Follow Ruffit: Facebook : Twitter : Instagram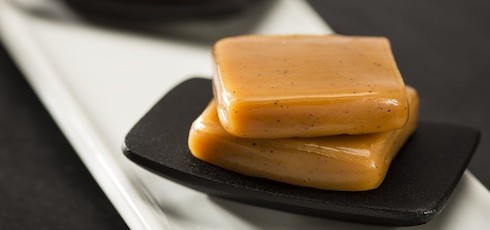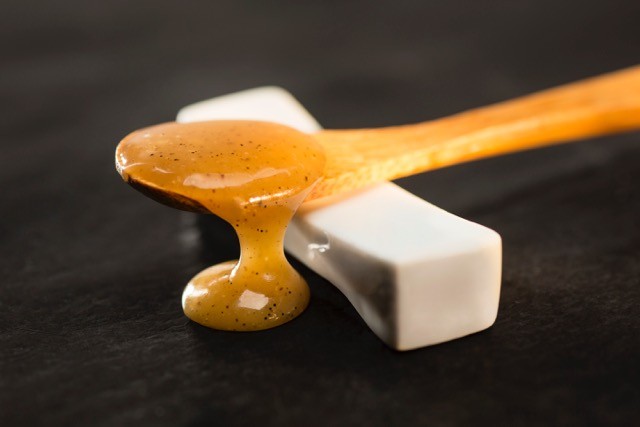 Tahana Confections Caramels and Caramel Sauces: $5-$26
Eating Tahana caramels creates an experience, a moment, that allows you to acknowledge and appreciate all you've (or someone else) accomplished. They are the treat you know you deserve but don't think to act on.
These caramels are slow-cooked to create luscious, creamy, and velvety-smooth bites in a unique size and with
rich flavors that complement rather than overwhelm the caramel flavor. By the time you're done eating one,
you can't help but feel like you've just been rewarded. That's why we say: You. Deserve. This.
When you're looking for a treat for you or the perfect gift for someone else, Tahana caramels are always the right choice.
They are so confident you'll love their caramels, they'll refund your money if you're not completely satisfied. 100% satisfaction is guaranteed.
Some of their flavors include: Vanilla, Salted, Coconut, Dark Chocolate, Espresso and Peanut Butter and they offer a Variety Pack for when you just can't decide!
Follow Tahana:
Facebook
:
Twitter
:
Instagram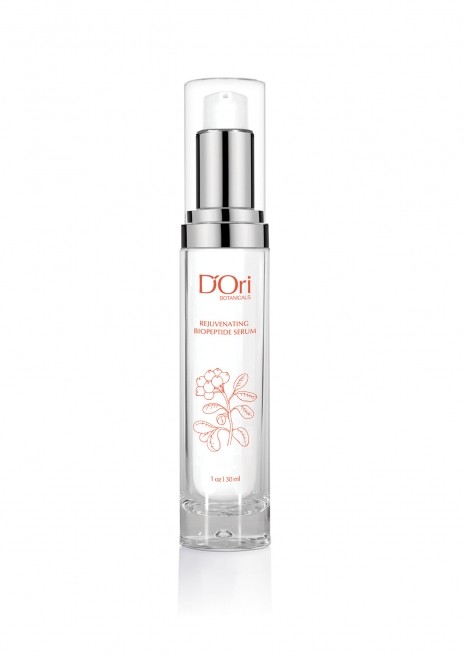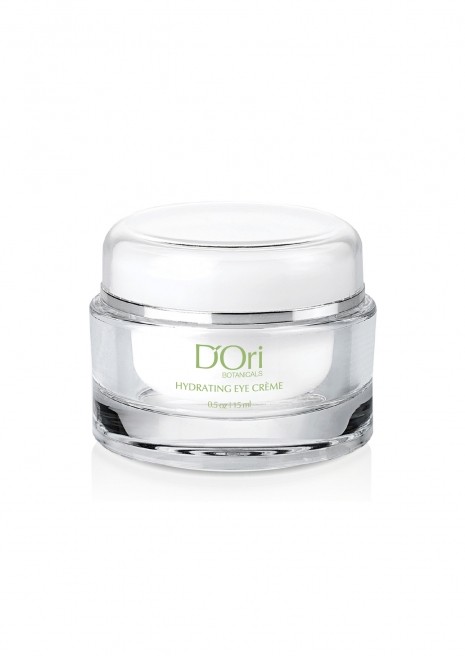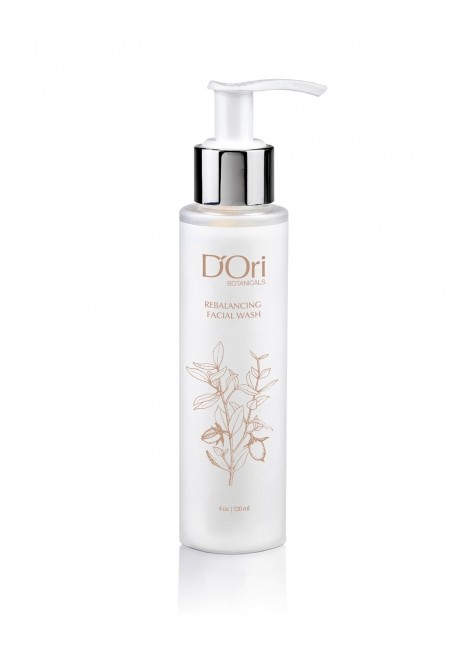 D'Ori Botanicals Skincare: $12-$48
D'Ori Botanicals is an innovative, botanical skincare company with products designed to restore your skin to a beautiful, youthful glow. It is the creation of Diana West, Naturopathic Physician and Medical Herbalist. All D'Ori Botanicals products are infused with the magnificent array of botanical extracts and combined with our lipids, enzymes, proteins, and bioactive ingredients, as well as eco-friendly, sulfate free, paraben free, and contain no alcohol. At D'Ori Botanicals, we make available high-quality skin care products at a very affordable price.
Follow D'Ori Botanicals: Facebook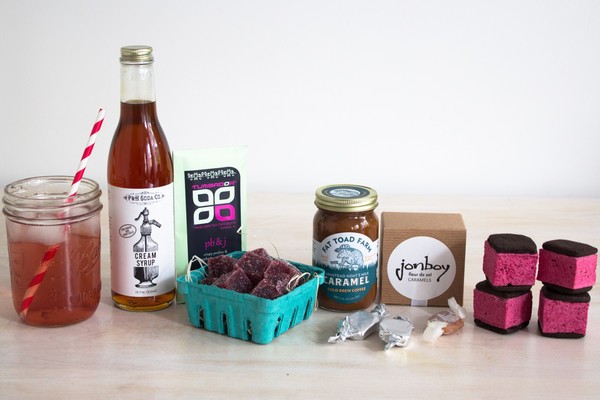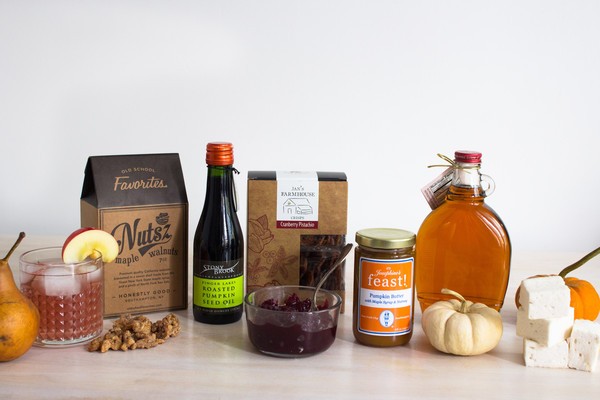 Farm to People Bundles: $30-$150
Farm To People is the premier online specialty market dedicated to showcasing local, small-batch artisanal makers and their original products. Founded with the goal of connecting the best independent food producers with a national audience, Farm To People makes it easy for shoppers to fall in love with new flavors, discover unique products and connect with the individuals who craft their goods by hand.
Autumn Box includes:
Maple Walnuts

Pumpkin Seed Drizzling Oil

Jan's Farmhouse Crisps

Cranberry Sauce

Pumpkin Butter

New York State Maple Syrup

Vanilla Bean Marshmallow
Follow Farm to People:
Facebook
:
Twitter
:
Instagram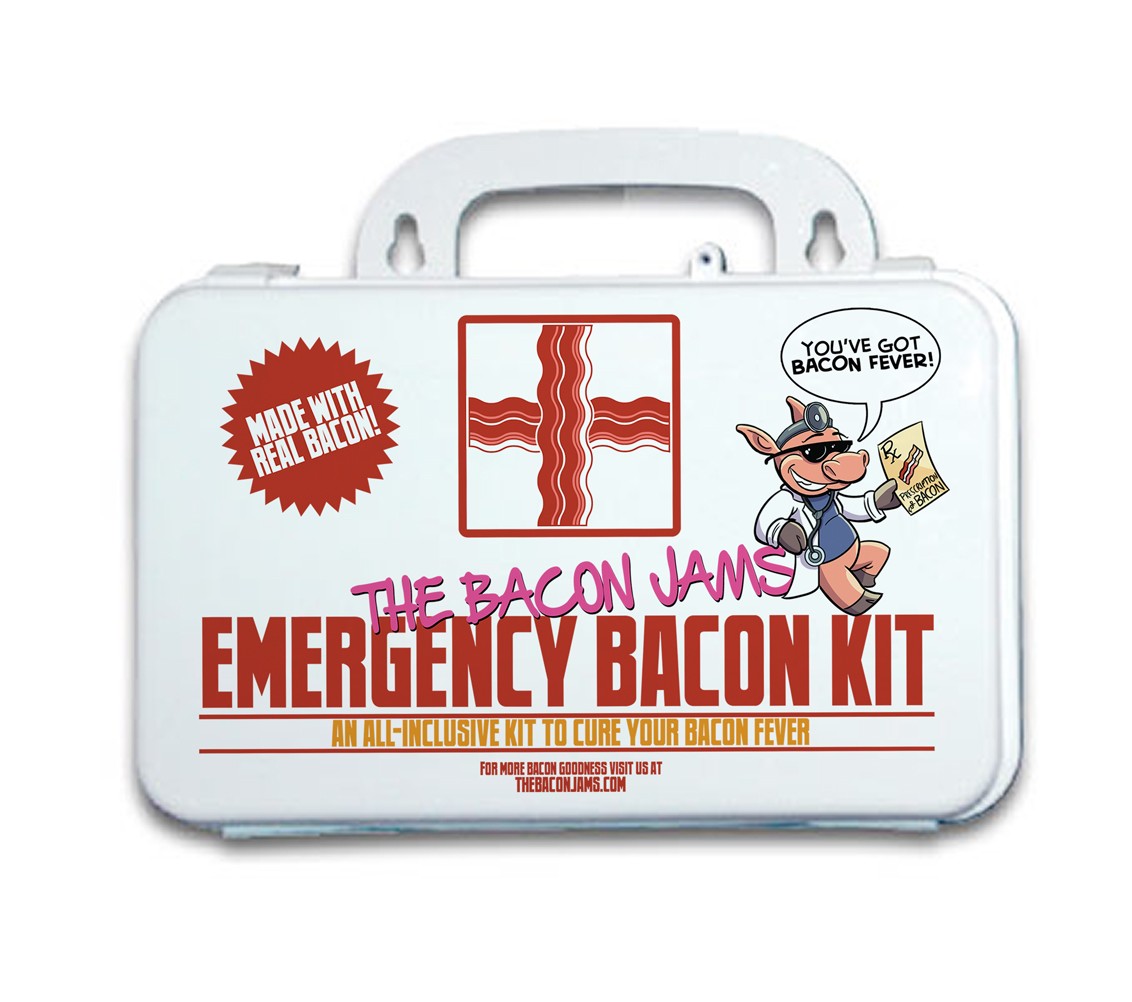 The Bacon Jams Limited Edition Emergency Bacon Kit: $36.99
Bacon Jams are the perfect holiday gift for the foodie in your life that loves to cook. It's spreadable bacon and is available in a number flavors. The Black Pepper flavor is one the most popular described as as
peppery bacon bite. Perfect for a simple burger topping or to add savory goodness to side dishes such as vegetables.
The Emergency Bacon Kit includes:
1x 8.5oz Jar of Bacon Spread
1x 50z Bag Bacon Caramel Popcorn
1x 2oz Pouch of Bacon Infused Himalayan Pink Salt
1x 2oz Pouch of Bacon Infused Maple Sugar Rub
Follow The Bacon Jams:
Facebook
:
Twitter
:
Instagram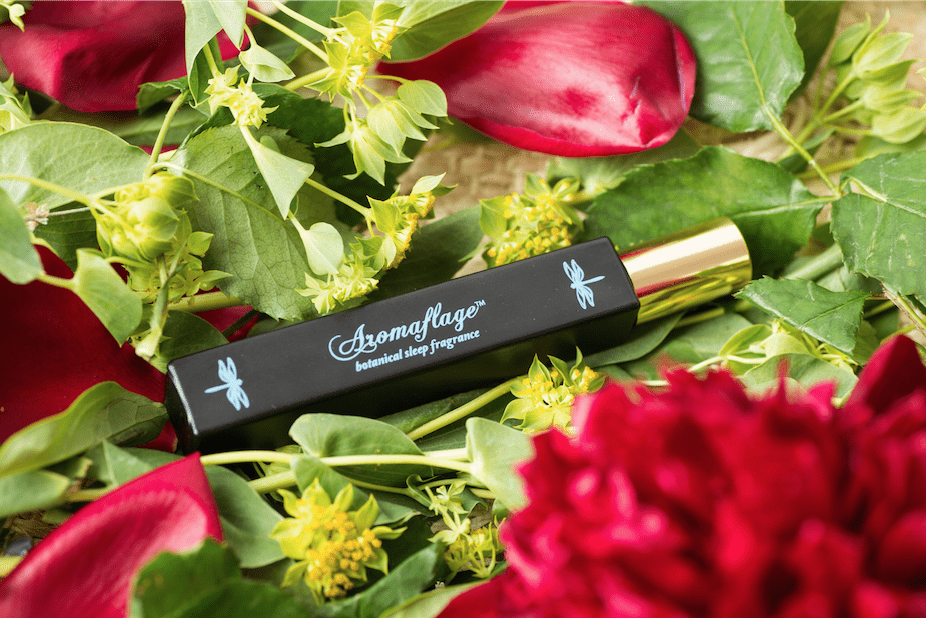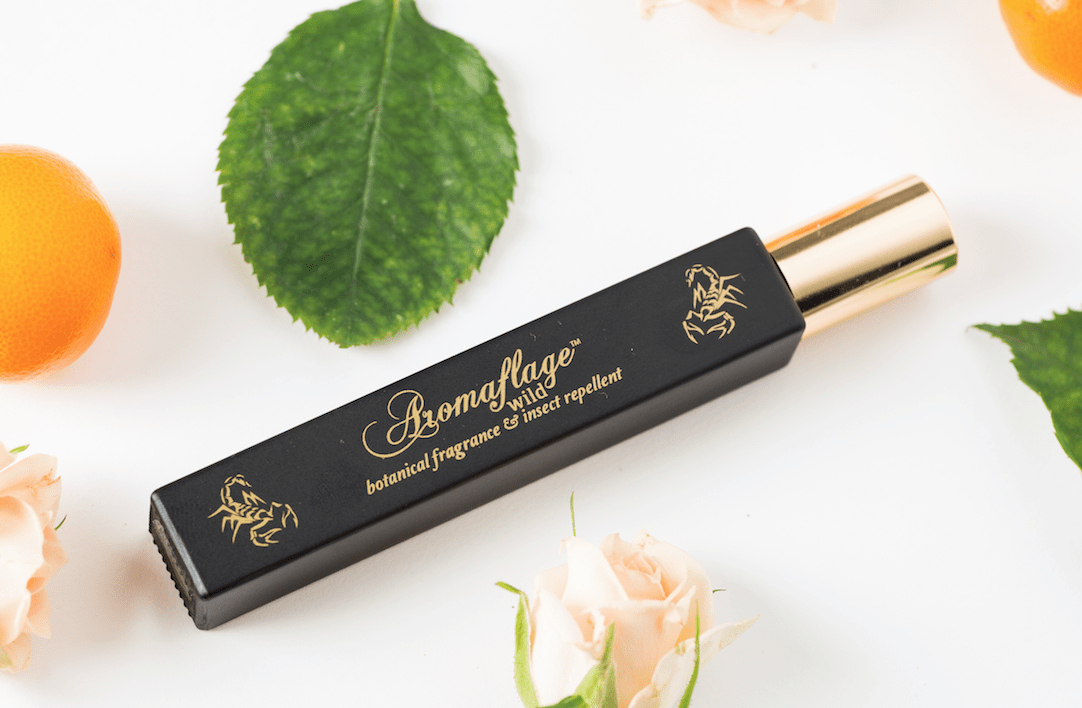 Aromaflage Bug and Sleep Spray: $30 each
Thousands of years ago in Southeast Asia and other tropical climates, people used essential oils and incense to shield themselves from insects. Aromaflage® unlocks these age-old practices and creates a secret weapon to mask you from otherwise inevitable bug bites. Botanical fragrances disguise you from unwanted bugs yet leave you in awe of nature's power. The Aromaflage ® dragonfly is a symbol of precisely this, beauty and allure backed by fierce and powerful execution.
Your secret weapon for the outdoors is now in a bottle. Aromaflage®. No more toxic chemicals. No more ingredients you cannot pronounce. Scents so utterly compelling, Aromaflage ® is the travel essential for all your exotic journeys and experiences. So go kiss the world…and in return, love bites only.
Aromaflage® is a fine fragrance that also repels insects

Free of DEET, parabens, and sulfates

From the Southeast Asian jungle, Aromaflage combines notes of spicy cardamom, warm cedarwood, and snappy spruce
Sleep Spray:
French Lavender, Brazilian Rose and Madagascar Vanilla

Relaxing, sleep inducing, all natural perfume

Free of Synthetic fragrance, parabens, and sulfates this fragrance has notes of fresh lavender, floral rose, and hints of vanilla.

Ensconced in a luxurious aroma you can now relax, sleep deeply and wake up feeling rejuvenated.
Follow Aromaflage:
Facebook
:
Twitter
:
Instagram
Jojo Modern Pets Gift Set from Adog.co: $49.99
JoJo Modern Pets is a pet specialty product manufacturing company dedicated to improving the lifestyle of the modern pet owner and pet by creating items that are design driven and quality focused for both end consumers. We specialize mainly in products for puppies, small and medium dogs and pets. However, we do carry select items for all sizes. Our brands: JoJo Modern Pets, JoJo Couture, Adog, JoJo Naturals and Dry My Fur.
This 3 piece set is for the Dog owner with the most sophisticated of tastes. The softest blanket you could ever own plus two modern stainless steel dog bowls with JoJo's all natural duck treats. This is a perfect gift for any dog lover.
Follow Adog.co: Facebook : Twitter : Instagram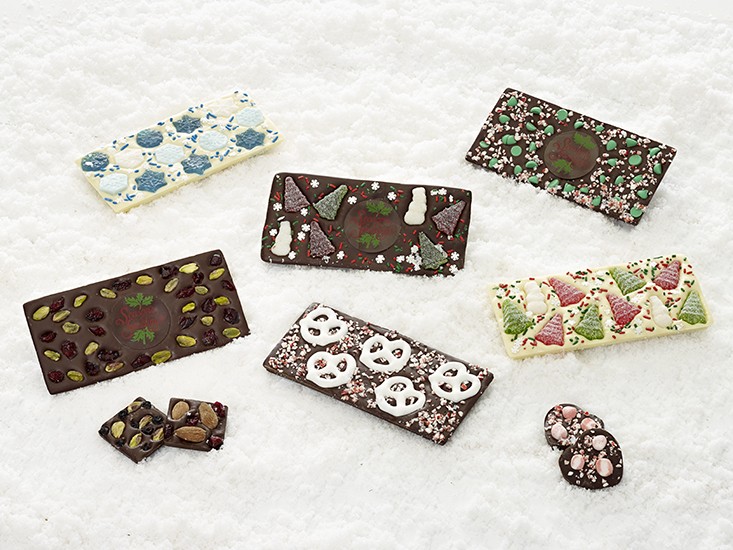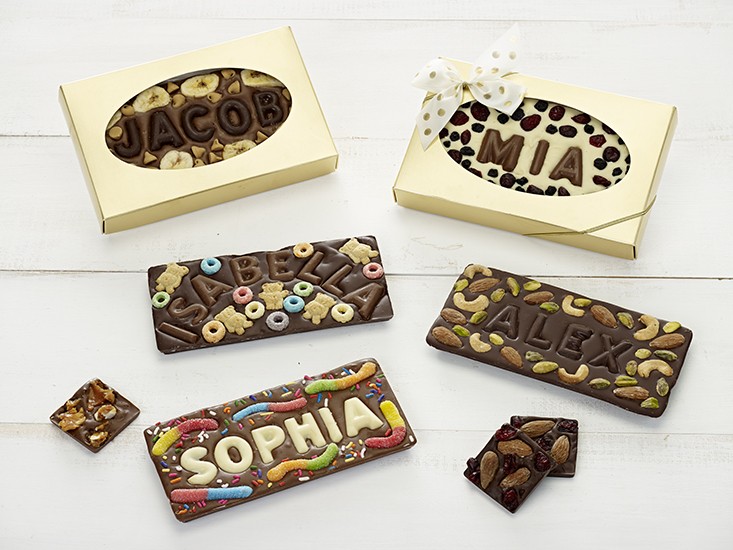 Top This Chocolate Custom Chocolate Bars: $Varies
At TopThisChocolate.com customers personalize by choosing luscious dark, milk or white chocolate and their preferred toppings from over 50 choices of nuts, dried fruit, candy and snacks. The creation can be made into a bar, squares or hearts and placed into a regular box or gift packaging with a bow. It a unique artisanal gift that shows thought was put into the recipient's preferences.
Top This Chocolate believes in real foods. They use only luscious creamy premium chocolate made with 100% cocoa butter. There are no chemicals or partially hydrogenated substitutes in their chocolate. The chocolate is of course Fair Trade Certified, non-GMO and gluten free. The toppings are also sourced with the highest quality standards in mind. They hope you will love the quality of the products as much as they do!
Follow Top This Chocolate: Facebook : Twitter : Instagram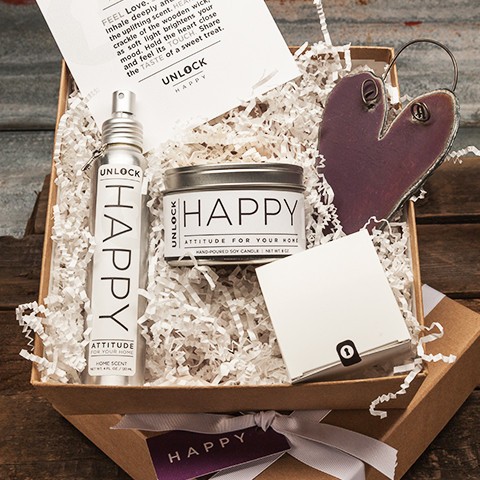 Unlock Home by Season in a Trunk Happy Trunk $49.95
Give a meaningful gift this holiday season. Everyone could use a little Happy!
Unlock Home was created by Season in a Trunk to help you unlock more happiness in your home utilizing the 5 senses. Each part of this trunk was carefully thought out to encourage smiles, deep breaths and a general feeling of … happy. Each Happy Trunk arrives artfully packaged and ready to enjoy. They even include a hand-written personalized message for that extra personal touch.
Happy Includes:
Happy Home Scent-

Proprietary blend of pure essential oils, here's the fun part, the skeleton key hanging from the neck of the bottle can be re-purposed and worn as a charm to unlock happiness within yourself.

Happy Pure Soy Candle infused with the happy scent, the wooden wick makes this candle unique.

Recycled Barn Metal Purple Heart- Because every happy home needs love.

Salted Caramels to Share from a 75 year old

boutique confectionery. Melt in your mouth delicious!

Beautiful Card describing a Happy home. We think you should frame it!

In stock and ships immediately.
Season in a Trunk is a company built out of a passion for creating spaces that inspire, are designed to gather, are meaningful and that connect people. Founder Christa Melton is fueled with the passion of sharing her love of people to create spaces that open doors and unlock the happiness that the connection with people brings. Through their product line Unlock Home, the website, blog and videos, Season in a Trunk is teaching others how to expand ones happiness through unlocking the five senses.
Follow Season in a Trunk: Facebook : Twitter : Instagram
---