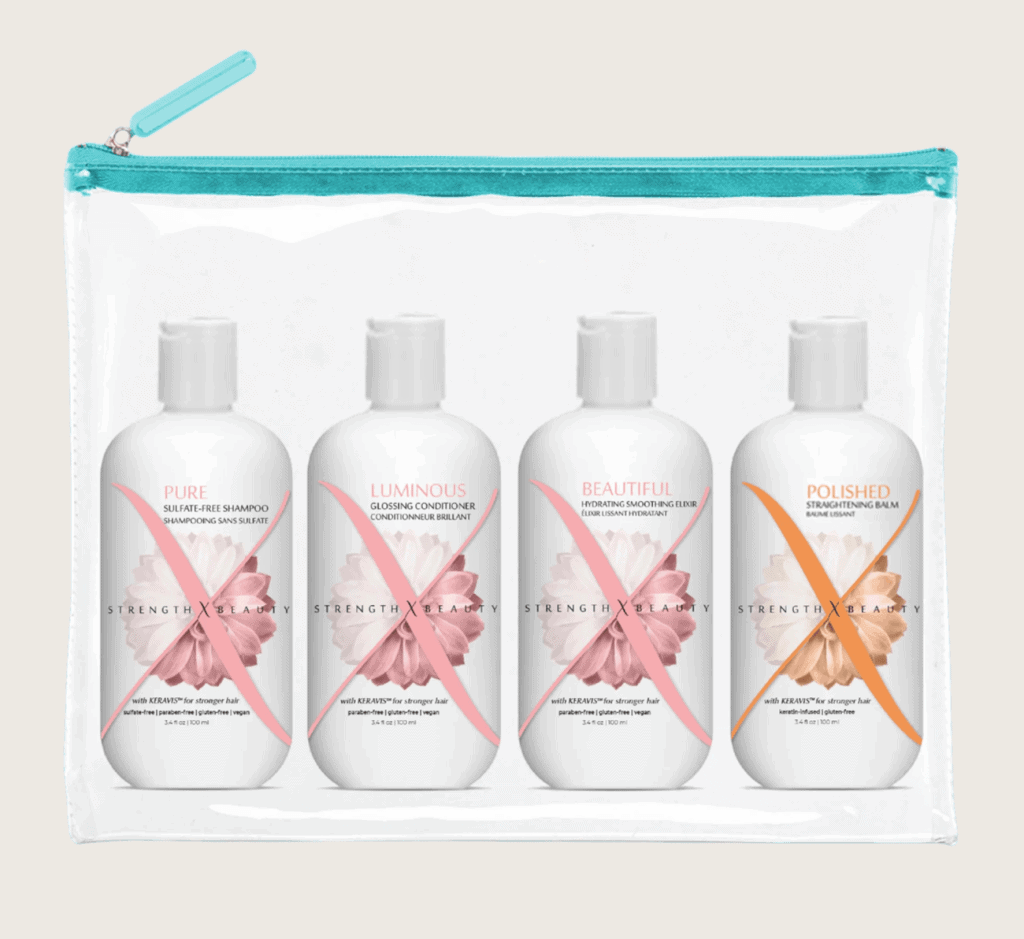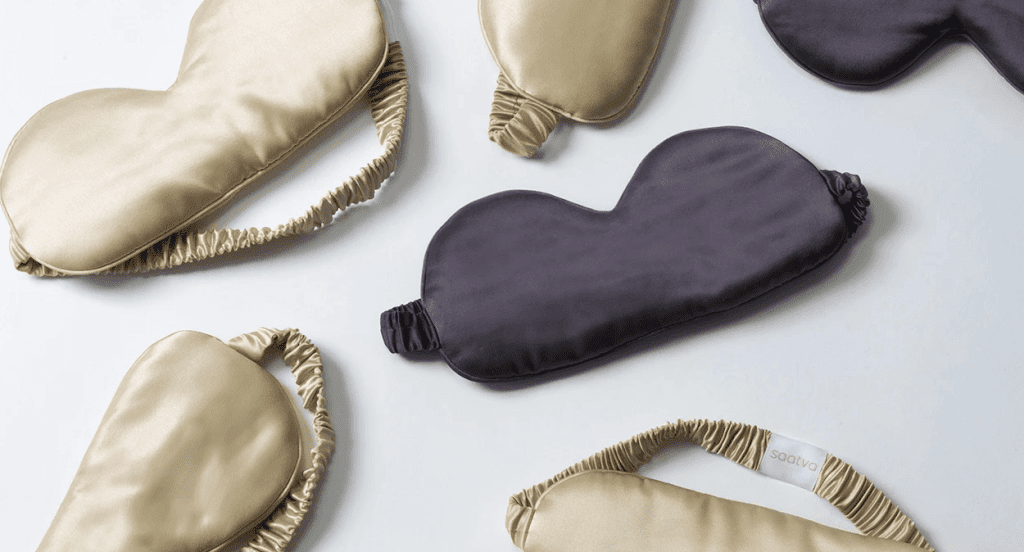 Luxury travel eye masks
There's nothing worse to starting a trip off with jet lag after a long flight or lengthy layovers. One way to arrive at your destination feeling rejuvenated is by sleeping better on the plane. Block out the distracting blue lights for a more peaceful sleep to prepare for all the exciting excursions to come by using these luxury travel eye masks. This 100% Mulberry silk (the highest quality silk in the world) is made with long fibers to give it a more refined feel. Mulberry silk naturally contains amino acids that soothe the delicate skin around your eyes.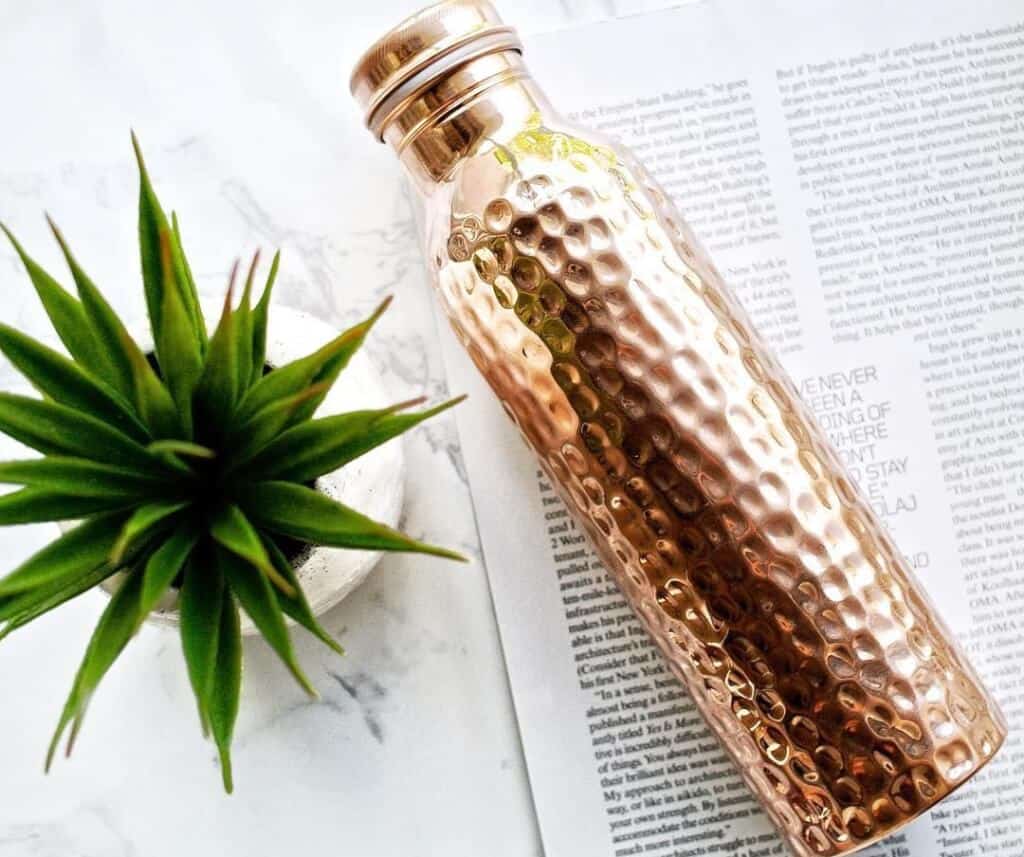 Copper H2o Bottle
Take this Copper H2O bottle with you instead of the overpriced plastic water bottles on the airport shelves. Not only is this water bottle stylish but it also provides numerous health benefits. From supporting the immune system, supporting weight loss, preventing early aging, maintaining cardiovascular health, supporting the thyroid, to stimulating the brain, having this Copper H2o Bottle are just a few reasons why this bottle should be your new go-to!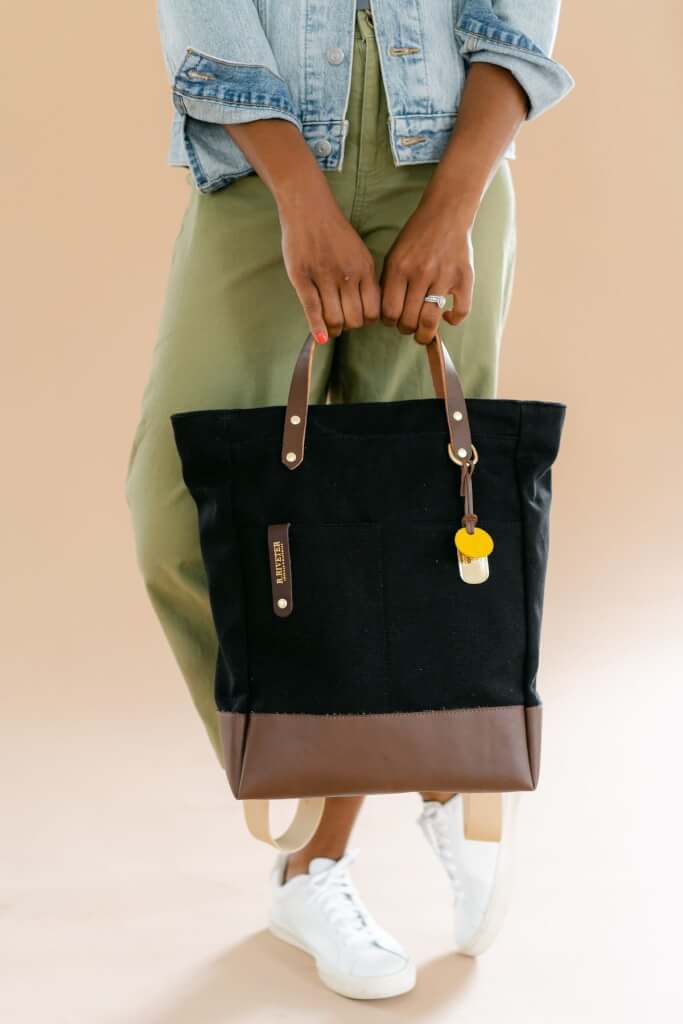 The Baker
These 100% handmade bags enable military spouses to maintain a steady income while their significant other is on a mission. This classic mid-size backpack called the Baker is perfect for your carry-on essentials. It's water resistant, super durable, spacious & oh-so-adorable. Each piece of the bag is made in various parts of the US, then sent to HQ to be fully assembled and sent to your doorstep!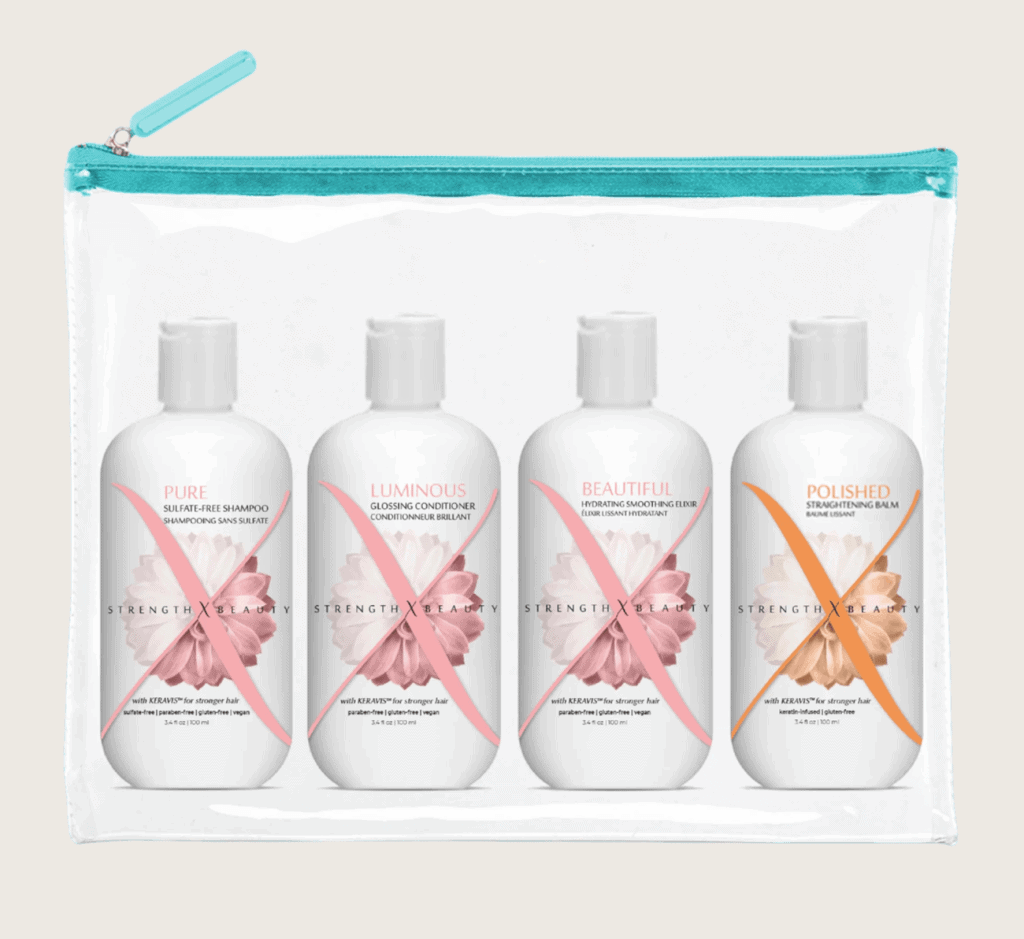 Hair Care
This is one of our favorite brands because it is made by women for women, and we're a women-owned company ourselves! These perfectly crafted clean and vegan hair products are in the perfect size to pass through TSA so no stress required as your bag is meticulously scanned. Made from luxury quality ingredients, your hair will look and feel better than ever! These organic, vegan, gluten free, and 100% cruelty free formulas are packaged into recycled and sustainably sourced bottles. Not sure which product to get? Be sure to visit their website where you can select your hair type and they will give you suggestions for the products that will best work for you.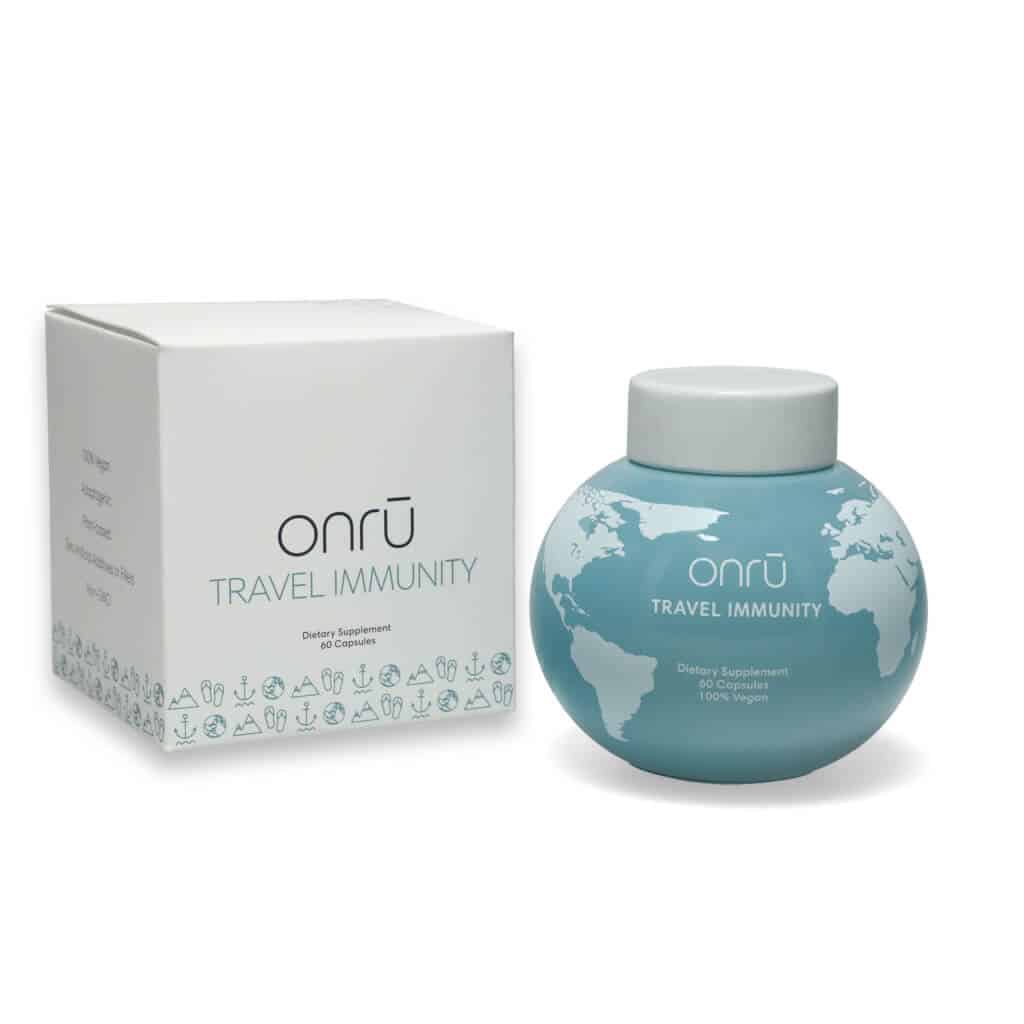 Travel Immunity, a formulated blend
This product line is perfect for preparing to travel, during your travel, and even after you return home to keep you feeling your best. Strengthen your immune system especially after that worldwide pandemic that we never want to go back to. These products are 100% vegan and American made in Southern California, made with reusable and recyclable glass bottles with organic paint. Their mission statement is to produce the highest quality immunity products and educate clients on what you are ingesting. By working with a naturopathic doctor, ONRU created natural and comprehensive formulas that provides total immune support so you can live a better and healthier life. Don't know about you, but we feel healthier just talking about them!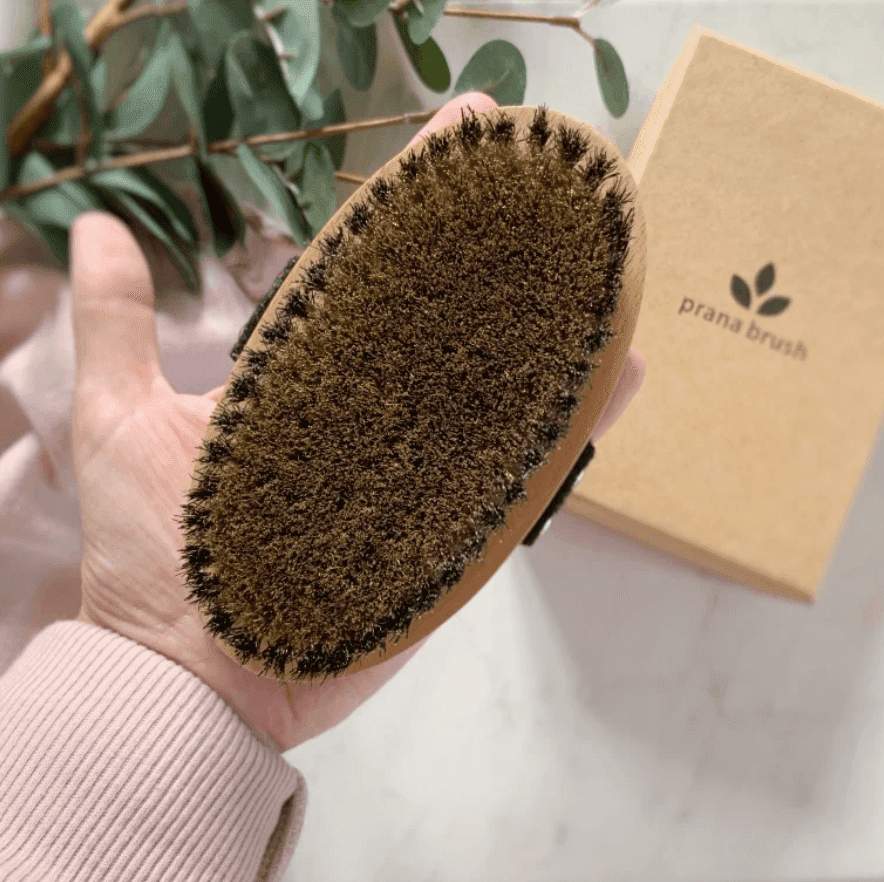 Body Brush
This not-your-typical body brush is perfect for
dry brushing
your skin and a must have during travel. Why should this be a regular part of your routine you might ask? Dry brushing improves circulation, exfoliates the skin,detoxifies the body, improves skin tone, aids digestion, reduces cellulite, and increases energy and overall well-being. With origins in ancient Ayurvedic practices, the ionic body brush features extra-fine ion-charged copper bristles, which naturally create negative ions that protect your body from free radicals. We recommend starting your day with dry brushing before a morning shower for maximum benefit! Easy to pack and quite 'polished' looking to boot!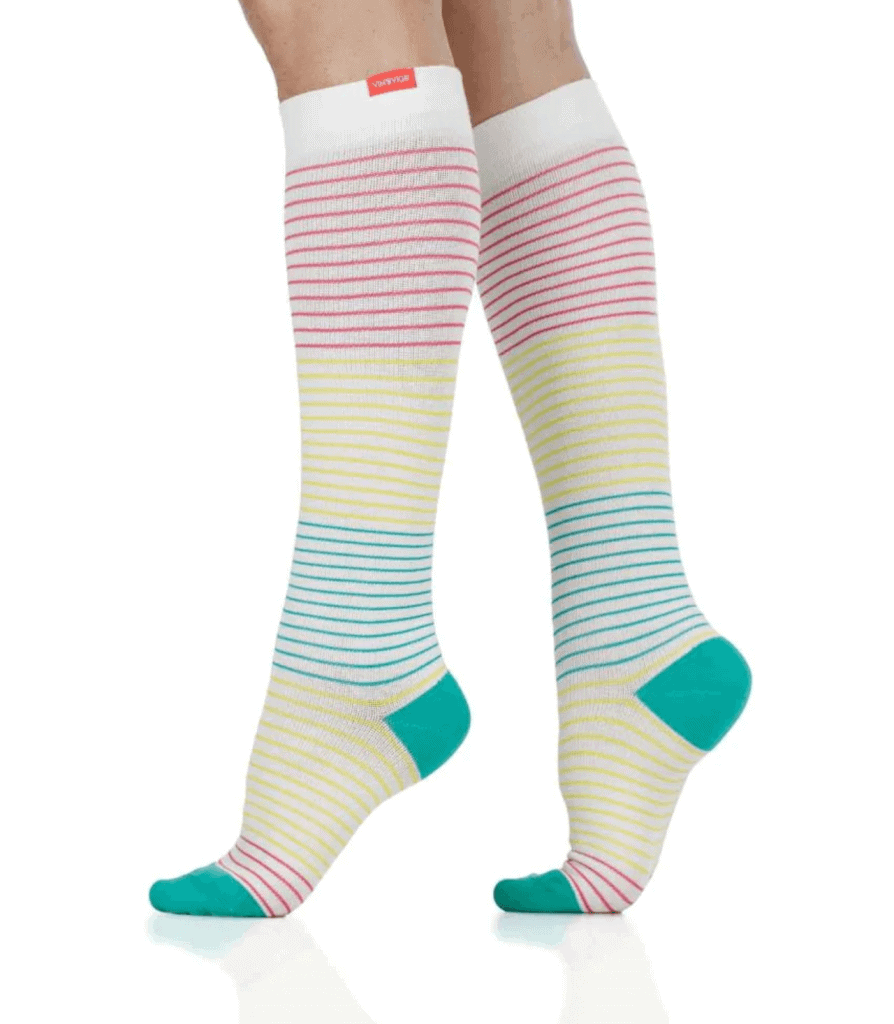 Socks
These cute and stylish compression socks are non-negotiable for long flights. While these compression socks are perfect for everyday wear, you will especially love them during travel. The way they are designed to apply therapeutic pressure increases circulation of freshly oxygenated blood into your legs and takes away the tiredness feeling. Offering a range of compression pressures, the site walks you through which pair will be best for your own specific needs. Your legs will feel energized, less swollen, and will reduce that travel achy feeling after sitting for hours. PLUS, they come in the cutest patterns!
---