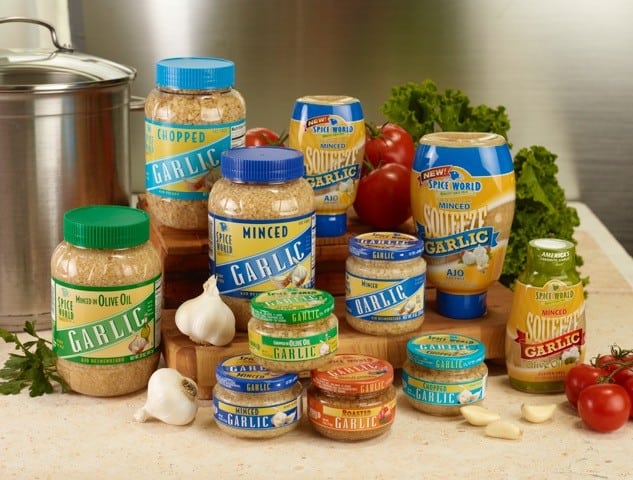 Can you name it? You enter a kitchen where its aroma lingers through the air, whether cooking in a delicious tomato sauce, being sautйed, being added to a prime rib roasting, or to a delicious buttery mix to be thickly spread across a hot toasted loaf of French bread. Whichever way it may be used in your kitchen, you know this herb when you smell it!
Yes, Garlic. It adds something deliciously unique to the mix and its aroma is simply mouth-watering and always unmistakeable.
I recently visited with the experts in garlic on a business trip to Orlando, Florida, while attending a food conference. I was enlightened by our discussions and so impressed when I learned this company's history. Let me share it with you as I heard it.
Andy "Pops" Caneza found himself in New Orleans in the '40s with a vision, but little money. That didn't deter him because he had a fabulous gal at his side who believed in him. It all began when he borrowed $10 from his fiancй, Ann, and bought a sack of garlic and started to package and sell it to all of the local stores himself. Before long, Andy and Ann were on their way!
As his start-up A&A Spice & Food Co. grew, it was renamed Spice World, Inc. and grew into the brand we now know and love. Yes, Spice World. You've seen it in the produce section of your favorite grocery store.
In fact, Spice World's garlic is now in more than 90% of all U.S supermarkets and is known as "America's Favorite Garlic". Growing, harvesting and packaging garlic is a passion that "Pops" now shares with his kids, and his kids' kids. Yep, today there are three generations actively working for Spice World together.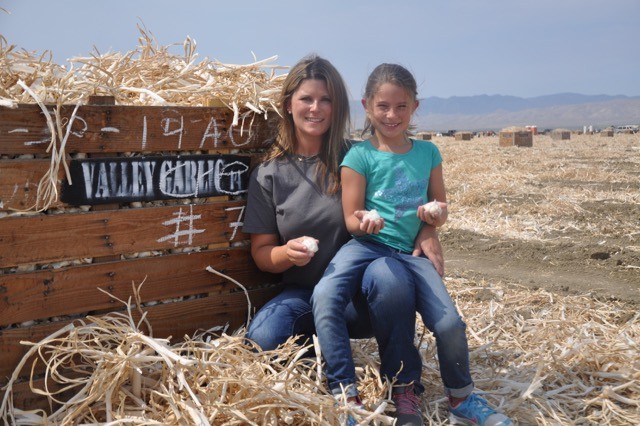 This is Jennifer Caneza Black (Director of Garlic Management)– granddaughter of Andy "Pops" Caneza – pictured with her daughter Ireland Black. Could they be any more adorable? And, it looks very likely that there will be the next generation coming up with the same passion, too! This is one of Spice World's largest garlic fields in California!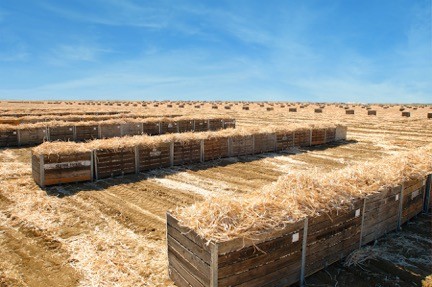 All of the Spice World garlic is grown right there on the farm in California. In this picture above, there are about 2,000 lbs of harvested garlic in each of these bins! That's a lot of garlic!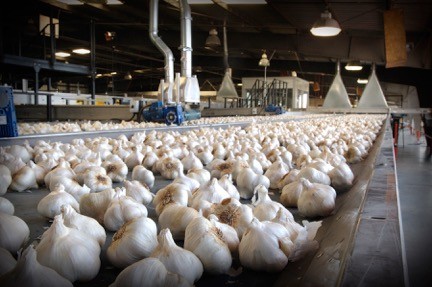 The garlic that is grown, graded and packed at their own plant in Coalinga, CA. The garlic goes on a conveyor belt, where it is cleaned and sorted by size.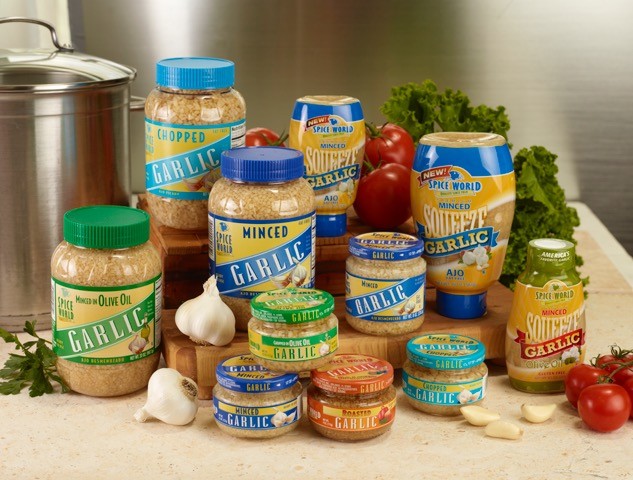 Then, it's processed and becomes packaged in the products that we can find at our local produce department. I've seen and bought them countless times in the store; but now that I know their history, it makes me want to buy more!
One of my favorite is the ready-to-go minced garlic in the jars, which is great for us who want it quick and easy. Now they're introducing a new squeeze bottle of the premium minced garlic, too! Perfect for no mess, no fuss in the kitchen or on-the-go at bbq's, picnics, lunchrooms....Just the way we like it, right?!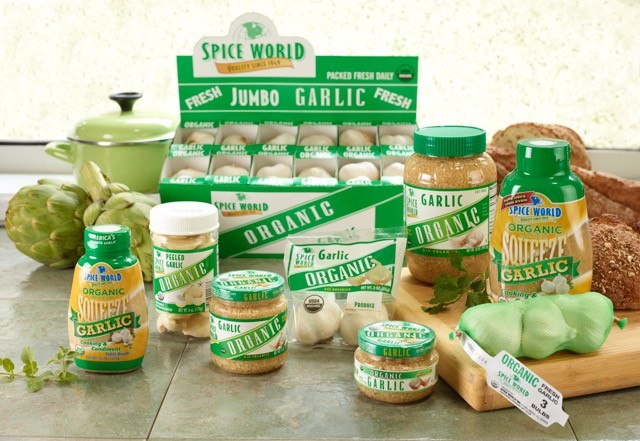 Spice World also provides Certified Organic Garlic products – and in so many different ways. These come from farms using renewable resources to ensure the environment's safety and so that you know that it did. It is organic, and it's certified, and it's good for your health!
Speaking of health, garlic is a must! This superfood has a long list of remedies, cures, and benefits that may surprise you. For example, garlic can lower your chance of catching a cold, it boosts your immune system, and will help reduce your cholesterol and blood pressure. It is considered to be an anti-viral, anti-bacterial, and also anti-fungal herb. Perfect for not only your best meals, but your overall well-being.
Hope you've enjoyed a glimpse into the world of garlic, or should we say, into the Spice World! This will be the first of many "behind the label" stories that we'll share.
---