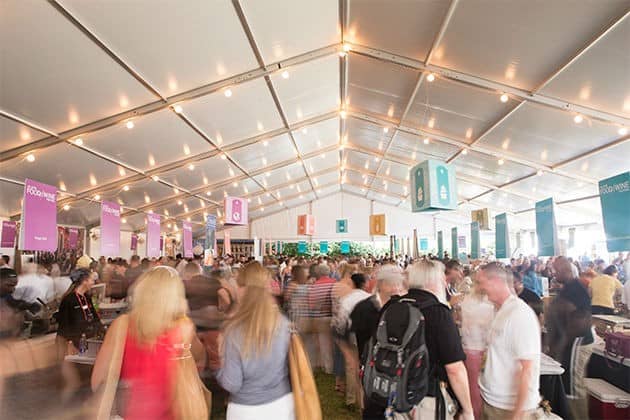 ATLANTA FOOD & WINE FESTIVAL 2014
The foodie event of the year! It's happening from May 29th-June 1st. Get your tickets here!
For those of you who might not know, the Atlanta Food & Wine Festival is a big celebration of all things delicious – especially southern food. From wine to beer to fried chicken, this event allows us to taste, cook, and enjoy all kinds of culinary fare from award-winning chefs - not only from the South, but from all over! Here are the themes of this year's festival:
Old Traditions: Classic Southern flavors and dishes
New Traditions: Emerging techniques, flavors and ingredients
Imports & Inspirations (aka "Other Southern"): Food, wine and spirits from other Southern regions around the globe including Southern Europe, South Africa, South America, Southern Hemisphere (Australia and New Zealand) and South-of-the-Border (Mexico, Puerto Rico, Caribbean)
LEARNING EXPERIENCES
One of the best parts about the weekend is you get to take hands-on classes from culinary experts from all over the South! James Beard Award-winning chefs and expert sommeliers will be teaching the best way to get your taste on in the kitchen and create your own culinary masterpieces! The following are just a few of the 100 classes being offered that caught my eye:
Bantam & Beer: This class is all about the versatility of beer and how to work with it in the kitchen – specifically with chicken. Beer has a broad range of different flavors; it can be sweet, stout, bitter, floral, and anywhere and everywhere in between. In this class you'll learn how to cook and have new knowledge on pairing with beer from your favorite craft brewery!
Soul of a Forager: This one spoke to the farmer in me! Foraging is a rising trend amongst many restaurants, and in this class you'll learn why from your taste buds! You'll also learn about the importance of location and seasonality when foraging for wild, Southern fare.
Technique Lab: Harvest to the Fullest: This class is all about creatively digging in to those jams and pickles jars in your cupboard so that you can make gourmet vinaigrettes, marinades, relishes, and purees and sauces with these goods so you can make the best of every harvest.
Raw Chocolate: Cacao nibs, butter and powder, are all desperately sought after ingredients. But they're hard to find on the market these days – leading to issues with product fraud. This class gets behind the hype and the controversy and digs into the ingredient itself. From production to final product and health benefits, you learn it all! Including what it tastes like! Yum!
Technique Lab: Wine Blending: Love wine and want to know more about how it's made? This class goes over the all basics of winemaking! At this demonstration you'll get to watch as expert sommelier Jason Teasuro blends wine as you make your own personalized bottle.
TASTING TENTS AND SPECIAL DINNERS
Besides all of these classes, there's also going to be tasting tents on May 30th-June 1st. Over 100 award-winning chefs will cooking up fare designed to take you on "Southern trails" with themes like bourbon, craft beer, farm fresh, chicken, seafood, southern wine, and more! There's a different chef line-up every day, so plan for your tastes accordingly or just go every day! If just a little taste isn't enough, be sure to get tickets to the special dinners being hosted by restaurants and chefs! There are one or two happening each night between May 29th-30th, and they're selling out FAST so don't wait to get tickets!
TIP: If you want to go and you're intimidated by the cost, you can volunteer at the festival for a great discount! Register here.
Love to see you all there! And post your pics to Facebook or our Instagram, Tweet us even, so we can see what fun you're having too! See you there!
Photo Credit: Forbes Travel Guide
---