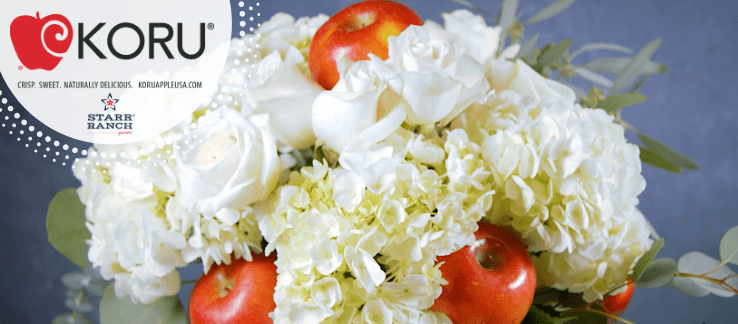 Everything is coming up roses - including these KORU® Apples from Starr Ranch® Growers! These apples are a true gift from nature, as
t
his extraordinary new variety came about when an apple was discarded in a rose garden! Can you imagine?
The seedling that sprouted there grew a brand new apple varietal that's as unique as the rose

-

introducing the KORU®!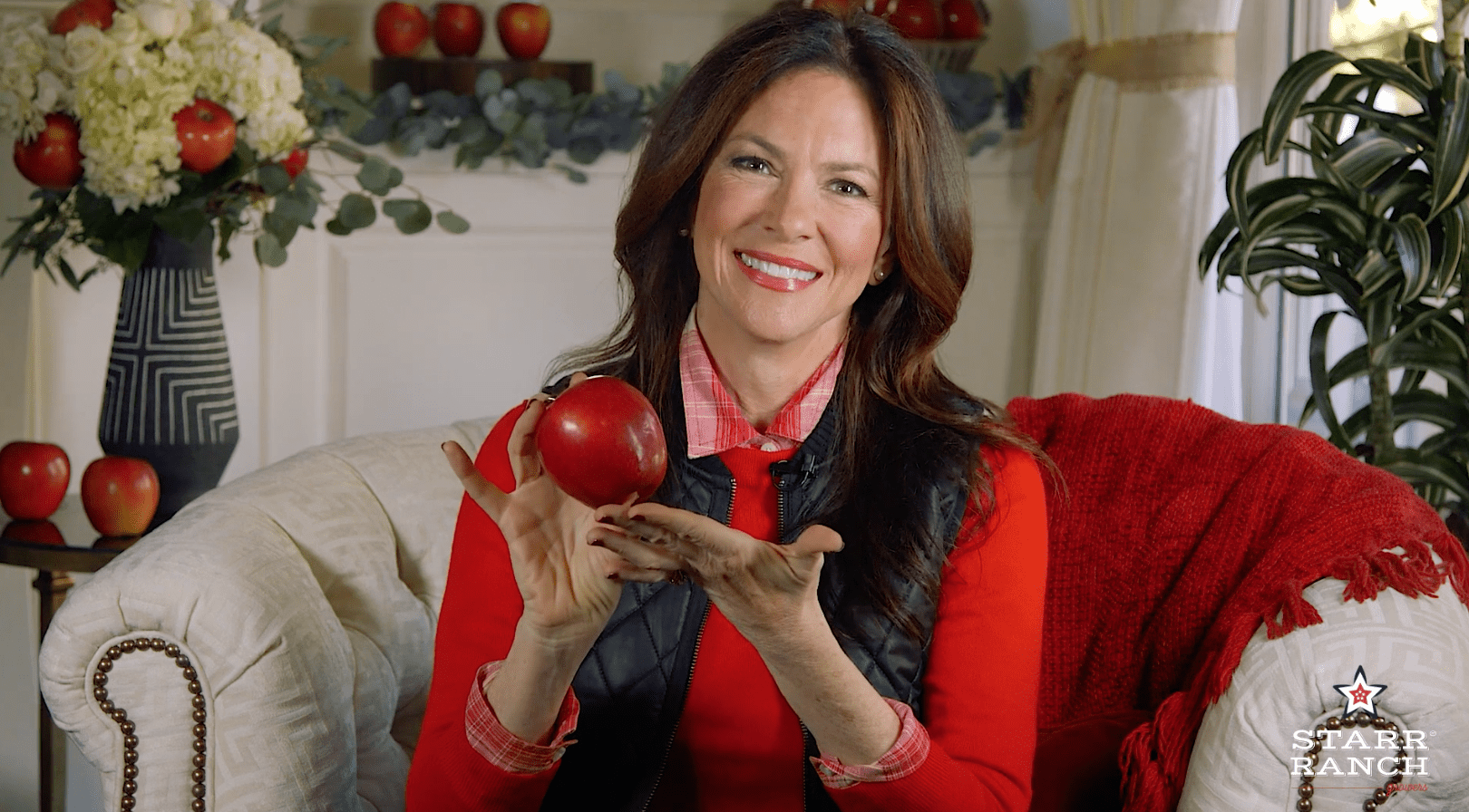 This incredible, delicious KORU® is sweet and complex, yet has a subtle tartness and offers notes of honey, orange juice, spice, and a hint of vanilla. It is a little juicy, too! So much flavor is packed into this beautiful fruit. And, if you really take the moment to appreciate the artistry of this fruit you'll see it's like a work of art - with an orangey-red color over a yellow base. A masterpiece of an apple!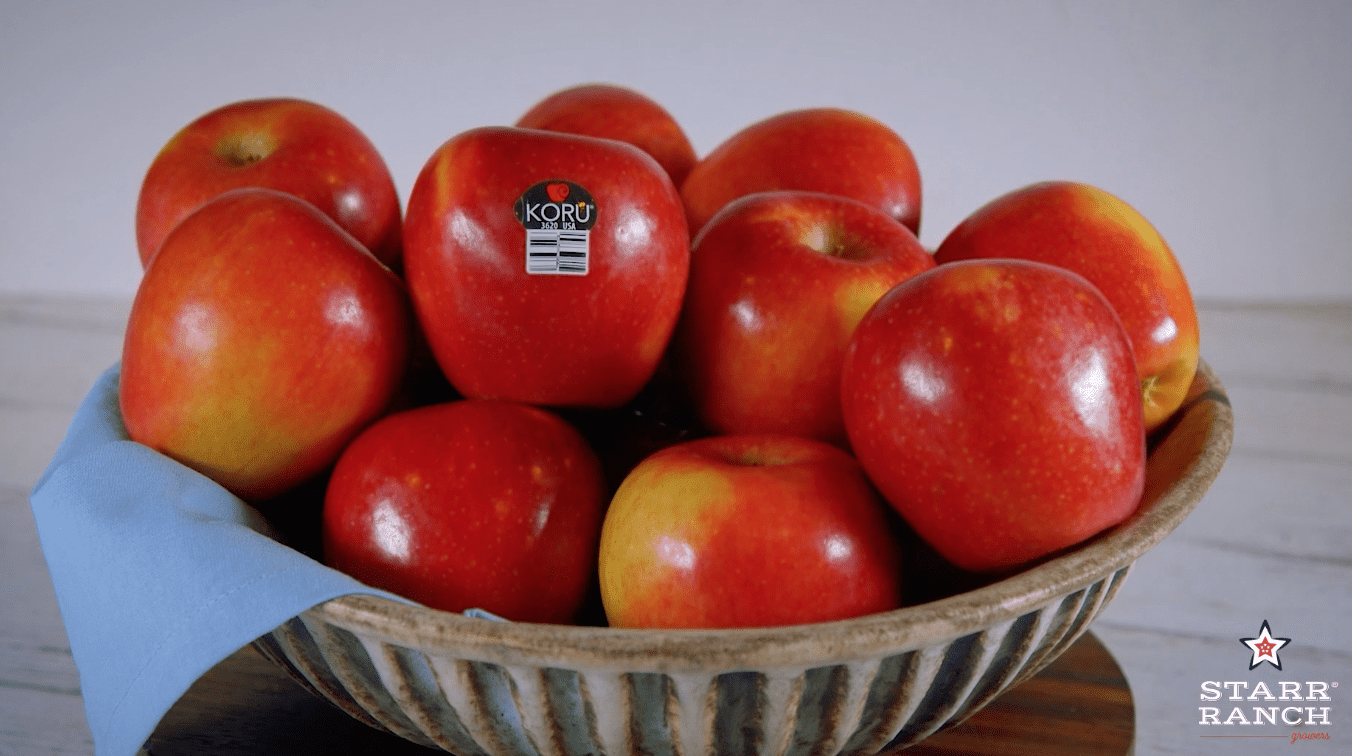 Plus, the KORU® is a great addition to many different kinds of recipes!
KORU® apples keep their shape when baked, making them fantastic for pies. And, unlike most other apples, the KORU® is slow to brown once cut, so they are ideal for salads, charcuterie boards, or simply as the perfect healthy snack.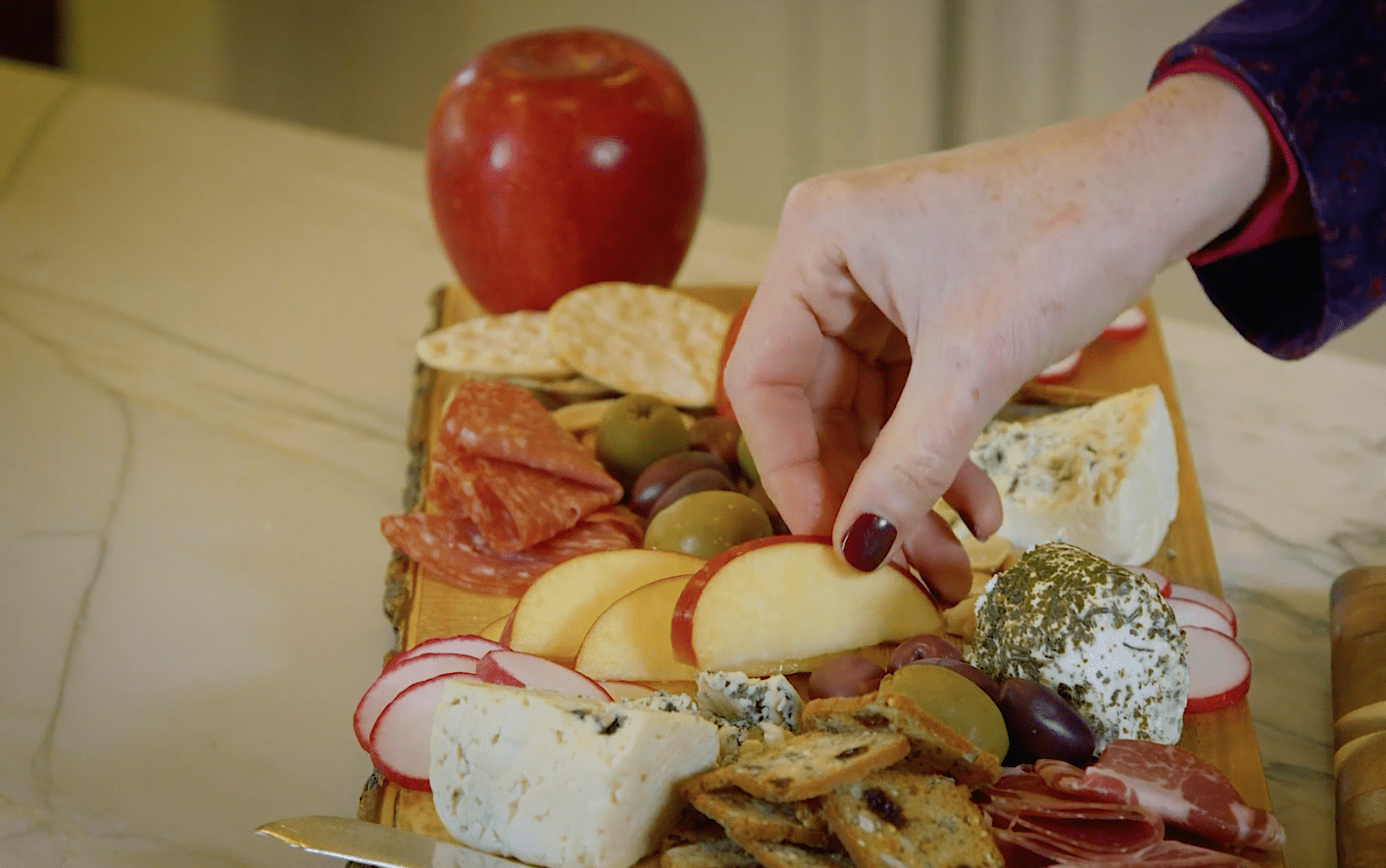 And here's a TIP: you can keep KORU apples up to four months in the refrigerator – talk about a smart purchase, and such a healthy one, too!
My friends at
Starr Ranch® Growers
brought this gift from nature to market, and it's hitting the stores now. They're in season from OCT - MAR and May - July. And Starr Ranch® Growers is made up of a family of farmers from the Pacific Northwest, primarily in Washington state, which is home for these apples and so many other varieties that are so popular - the JUICI, Gala, Honeycrisp and more.
So, the next time you're at the grocery store, take a moment to look for the KORU® and taste how this special apple is truly unique, delicious, and to me, just as beautiful as the rose itself!
---