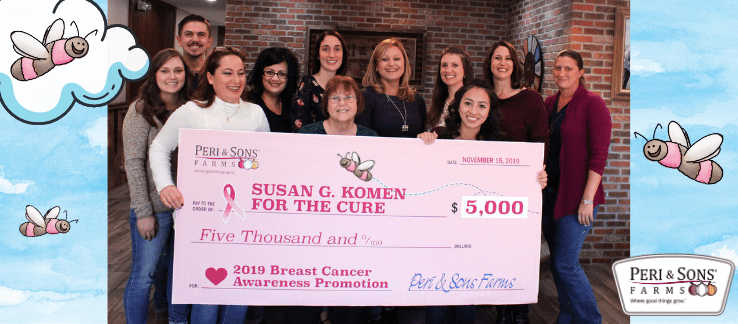 In honor of Breast Cancer Awareness Month, we're are all going PINK - thanks to our friends at
Peri & Sons Farms
and their special
Breast Cancer Awareness website!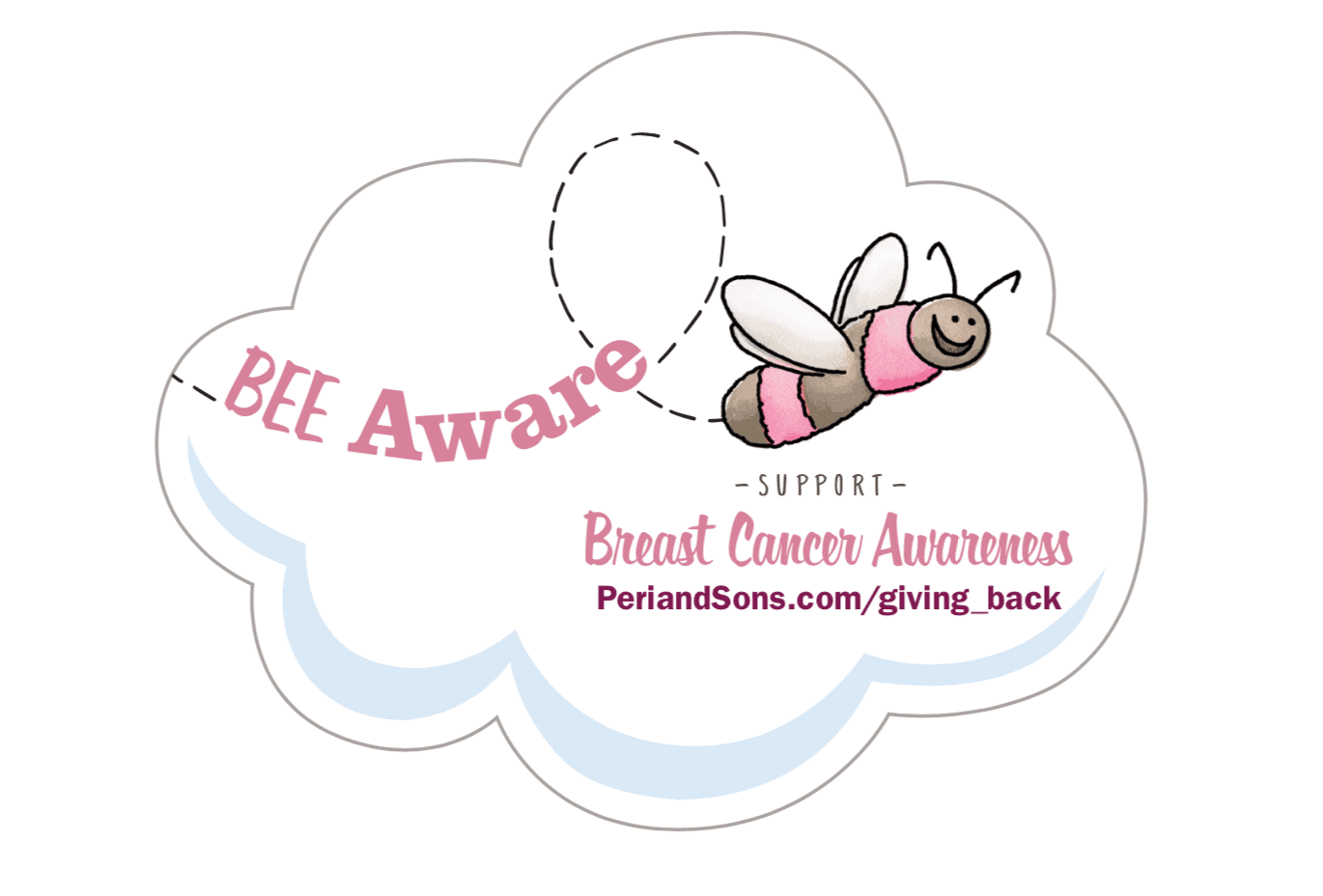 This year's BEE AWARE Breast Cancer Awareness campaign is all about raising awareness for the wonderful research being done to find a cure for breast cancer in women and men. Peri & Sons needs your help – cast your vote for the Breast Cancer Awareness Charity of your choice. The winner will receive $5,000 from Peri & Sons Farms®!
As a special gift to you for taking the time to vote for a charity and engage with the promotion,
Peri & Sons will send you a free BEE AWARE magnet!
Now, why onions? Let us count the ways! Onions are a natural immune booster, detoxifying the body and promoting good gut health, which helps to prevent cancer. Additionally, onions top the list for prebiotic benefits! Cooking and eating healthy food is the best form of healthcare and Peri & Sons® are firm believers in the old saying ... "If you can't find time to eat healthy there's a very good chance you will eventually have to find time to treat illness."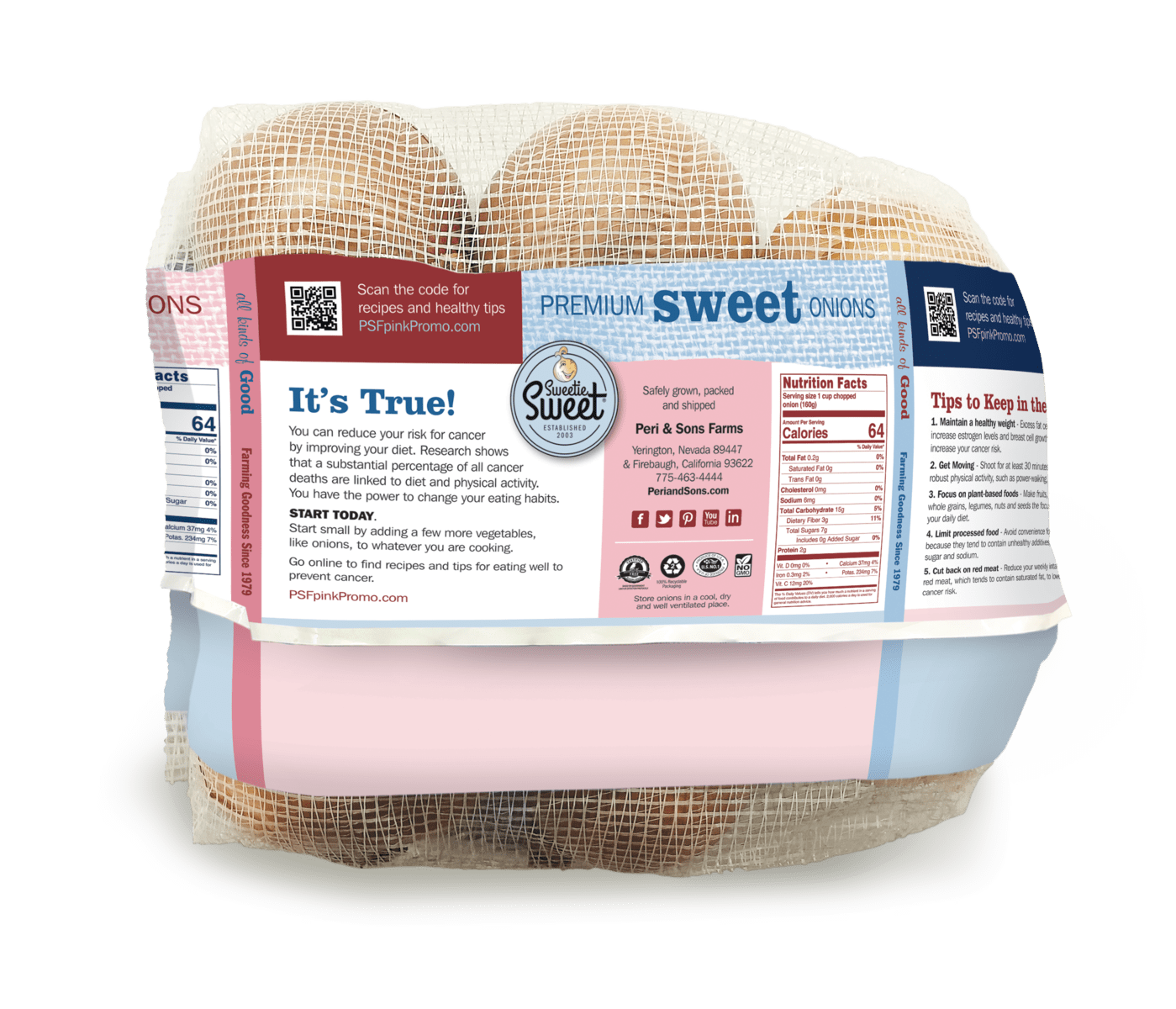 I have some empowering health tips to share on behalf of Peri & Sons' Farms to help you BEE AWARE!
1. Maintain a Healthy Weight: Excess fat cells can increase estrogen levels and breast cell growth which may increase your cancer risk.
2. Get Moving: Shoot for at least 30 minutes of non-stop, robust physical activity, such as power-walking, each day.
3. Focus on Plant-based Foods: Make fruits, vegetables, whole grains, legumes, nuts and seeds the focus and bulk of your daily diet.
4. Limit Processed Food: Avoid convenience foods because they tend to contain unhealthy additives, chemicals, sugar and sodium.
5. Cut Back on Red Meat: Reduce your weekly intake of red meat, which tends to contain saturated fat, to lower your cancer risk.
---