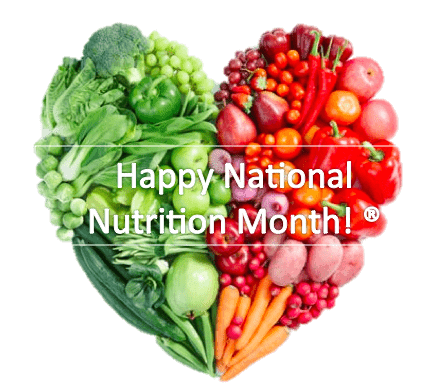 Bite into a healthy lifestyle in March - it's National Nutrition Month®!
It is never too late to start eating right. This month choose nutrient-rich foods and beverages and invest in a high-quality life by eating right and staying active.
This type of lifestyle is not just about losing or maintaining a healthy weight, it's really about making the right food choices and exercising in some form daily.
Changing your amount of physical activities and eating better not only helps you feel better inside and out, but it also helps reduce the risks of chronic disease - including diabetes, heart disease, stroke and even some types of cancer, not to mention helps promote your overall health.
Check out the important tips below, so you can start improving your health by making smart choices!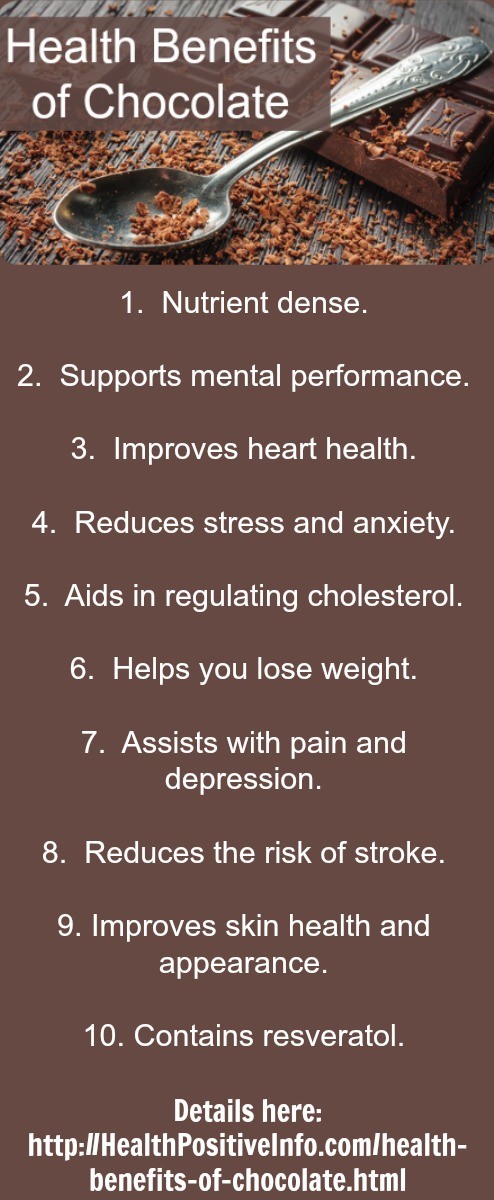 Attention chocolate lovers! The health benefits of chocolate! Courtesy of: Health Positive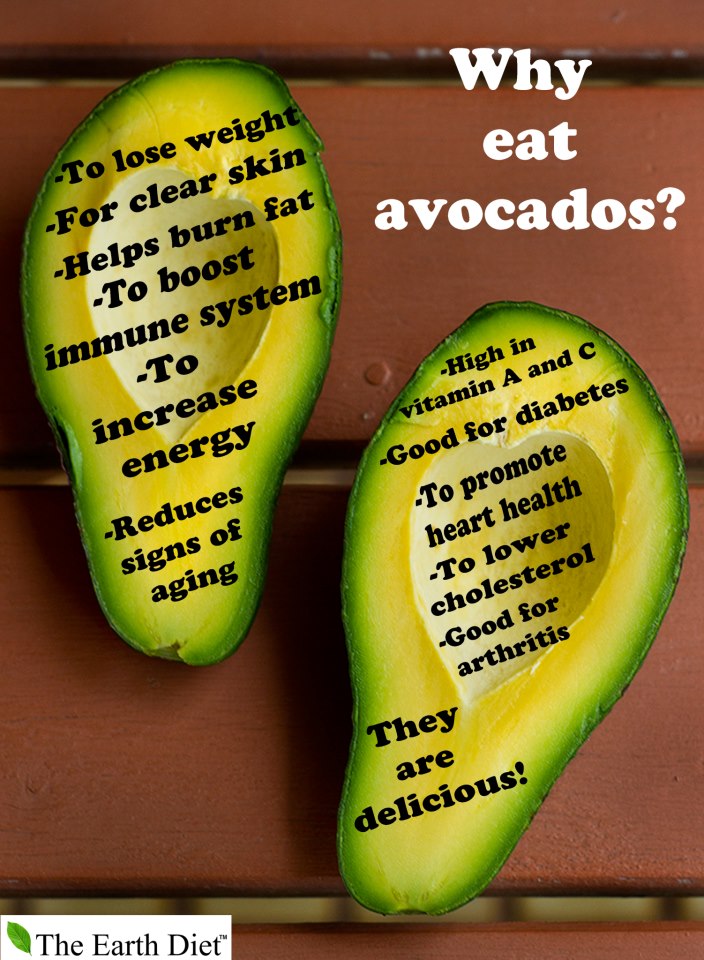 Reasons why you should be eating avocados! Courtesy of: PositiveMed.com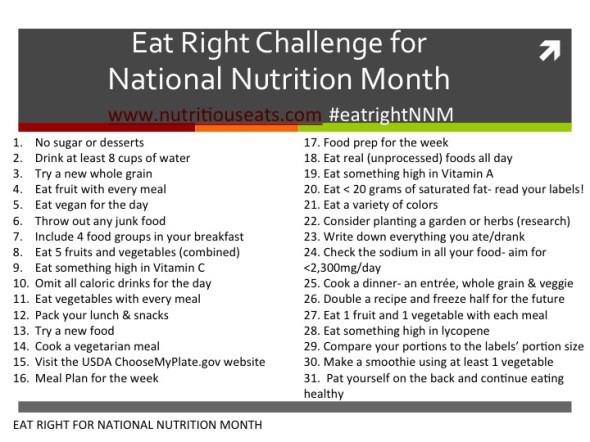 Can you complete the EatRightChallenge? Courtesy of: Nutritious Eats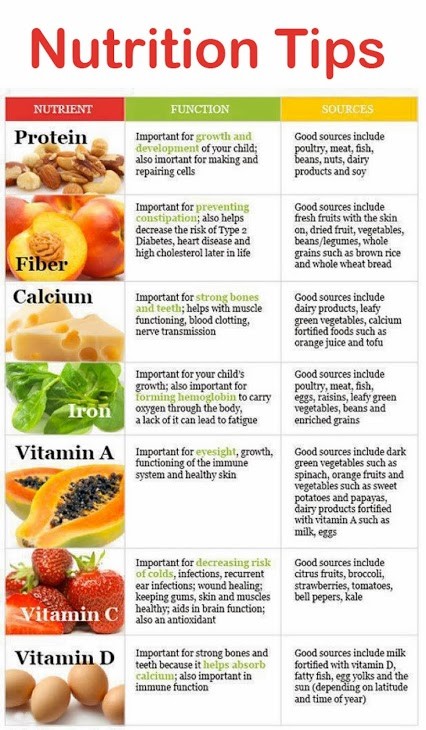 Helpful nutrition tips! Courtesy of: Pinterest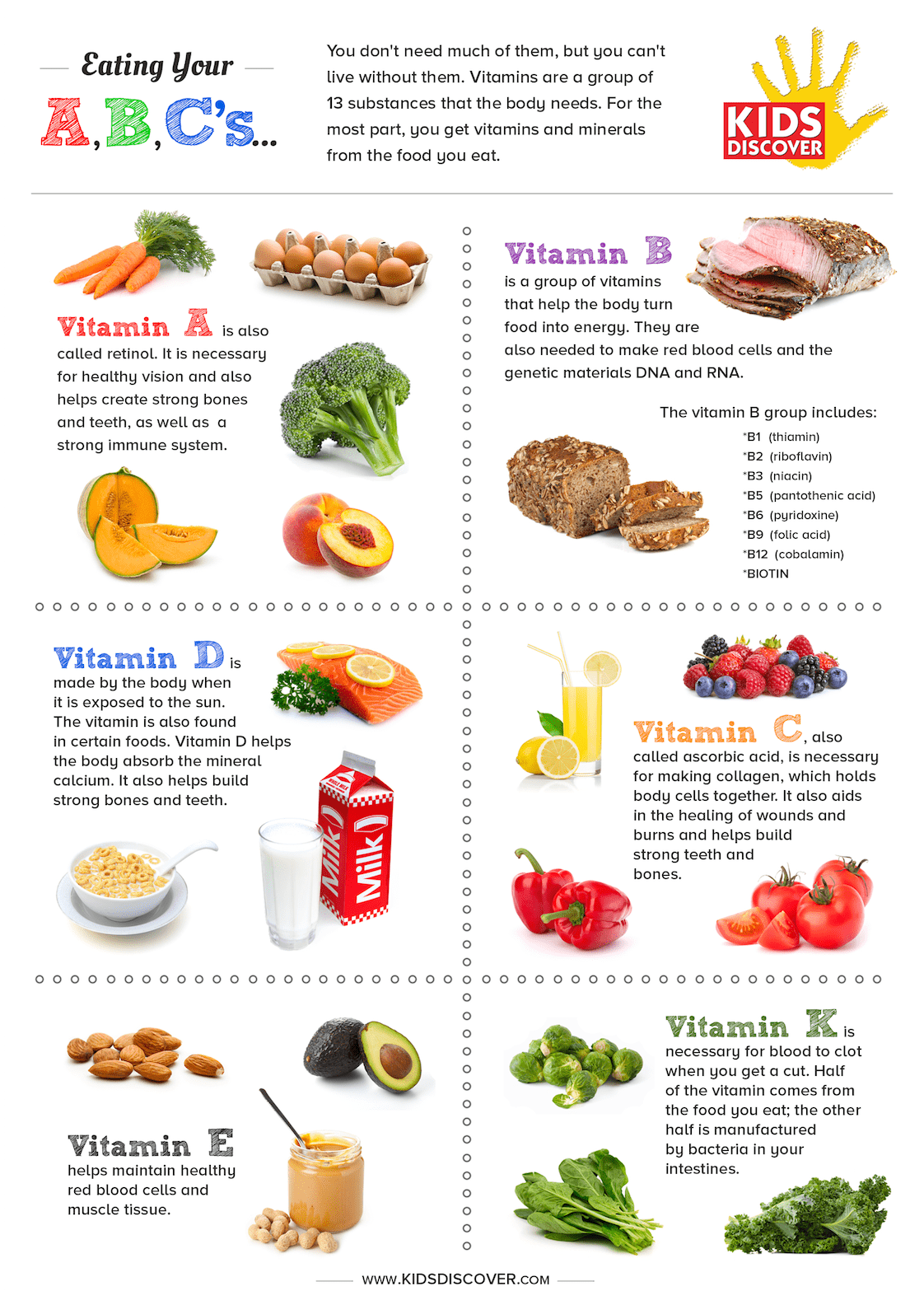 Teach children the importance of "eating their ABCs". Courtesy of Kids Discover
---