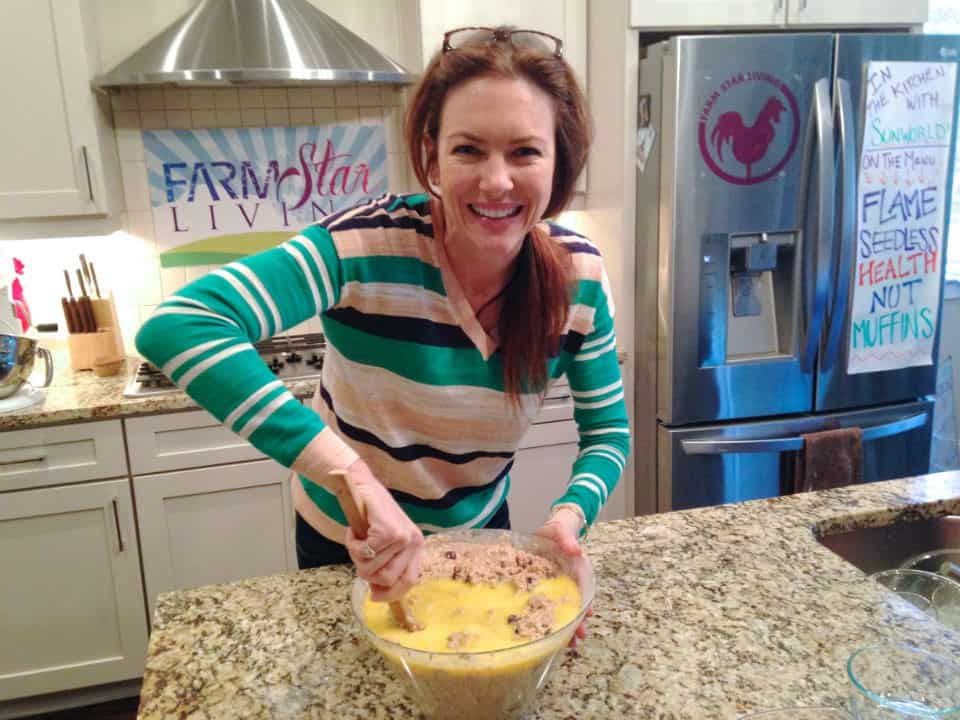 I LOVE grapes, but never imagined I would be eating them for all 3 meals of the day! Thanks to the wonderful recipes from Sun World, I did just that. After perusing their site for the perfect recipe to create, I quickly realized it was going to be a pretty tough decision to pick just one, so I gave myself a challenge - 3 meals, one day, all using grapes. Here's what I came up with...
Breakfast: SCARLOTTA SEEDLESS Grape Health Nut Muffins
As we all know, breakfast is the most important meal of the day and these muffins were the perfect way to start mine. Not only are the extremely healthy and delicious, but they were SO easy to make.
So when I say these were easy I mean REALLY easy. You simply take all of these ingredients, mix them together in a big bowl, scoop the mixture into a muffin tin, and pop it in the oven.
I am not one to start of my day with something super sweet so I loved that most of the sweetness in these muffins comes from all natural ingredients like carrots, applesauce, and of course GRAPES! That with the combination of walnuts, bran, and spices really made for a perfectly balanced muffin.
These little muffins packed a mean punch as well; they gave me enough energy to fight through the busy morning AND kept me full enough that I didn't need my regular pre-lunch snack. This recipe is definitely a keeper!
Lunch: Midnight Beauty Grape Salad with Blue Cheese and Walnuts
On to midday! The world of a start up is always super BUSY and sometimes a little crazy, so I wanted to make a lunch that would be healthy and delicious but also did not require any cooking. This salad was the perfect option for me.
Now, I have had grapes in a salad before so that part was nothing new, but I have never had them blended into a salad dressing. It was so divine and really fun to make. Just poured everything in my Vitamix and hit the button!
The tangy vinaigrette paired with the creamy blue cheese and the crunchy walnut made for the perfect midday break!
Dinner: Spicy Chicken Superior Seedless Grape Lettuce Cups
I love SPICY, so when I came across this recipe I just knew it was going to be a winner in my book. I also loved how lean the ingredients are - ground chicken instead of beef or pork and its carb free.
Again this one was very easy to make. You just sautй the chicken with everything (not all at once, in stages) except the cucumber and cilantro, and that is your base. Once that mixture cools a bit you scoop it into the lettuce cups and garnish.
This was a great and fast carb-free dinner, but it would also make a fabulous appetizer at a party. Just use smaller lettuce cups :)
Mission accomplished! 3 meals, one day - all using grapes! I challenge you to do the same, promise you won't be disappointed!
Join our FB and TWITTER pages and make sure you follow our friends at Sun World, too. Please let them know that you met them through us – I'd appreciate it!

---