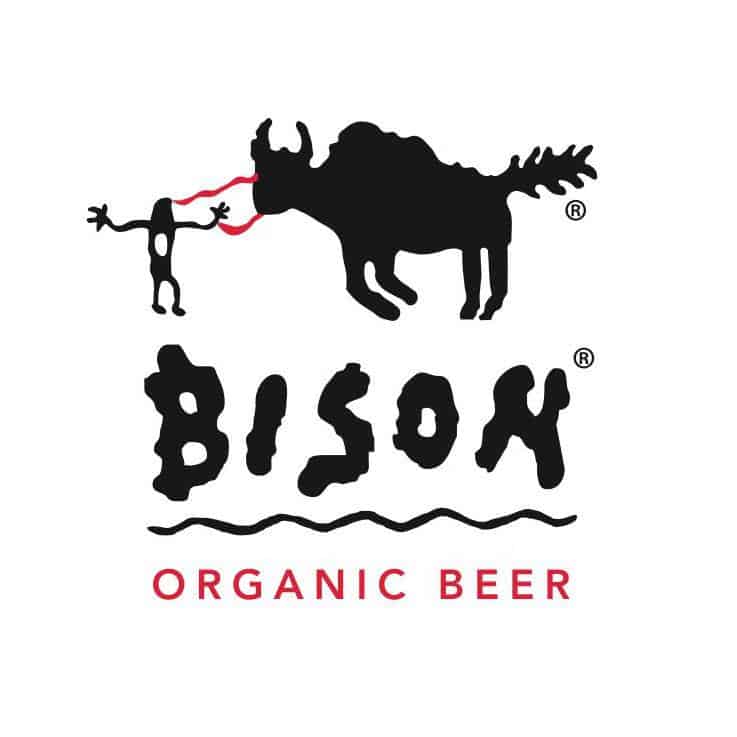 Oh, The joy of the summer and being outdoors, listening to music, enjoying great festivals and sipping on beer! What more could you want? Well, I'll tell you something to want! Organic beer!
That's right, there's a award-winning beer company coming to a market near you that's producing beer that is not only ecologically responsible, using 100% non-GMO ingredients, but also brewing ORGANIC beer! And doing a fabulous job at it, I must add!
I had the pleasure of meeting Daniel Del Grande of Bison Brewing while at a trade show in Las Vegas. Bison Brewing is an artisan company that is dedicated to brewing balanced, drinkable and 100% organic beers with an interesting twist, and got to talking with Del Grande about their unique beers. And I tasted them. They were fantastic.
Daniel had a lot to say, with passion, about the beers I tasted.
"I like my beers to finish dry and crisp on the palate. I don't like big, malty character. I don't like a lot of residual sweetness in the beers. I pay a lot of attention to the yeasts I select to make sure I completely dry the beer out. Dry finish is one of the main things that leads you to wanting to have another!"
But they're not only great, they're also environmentalists and stewards of the land. Bison was the first brewery in the world to earn B Corp certification (in 2010), which holds its hard-core standards on sustainable and ecologically sound practices steadfast, and Bison passes with flying colors. In fact, they can GUARANTEE that its hops, barley, wheat and special ingredients used to make their beer is GMO-free. (Genetically Modified Organism - free!)
Speaking of barley, get this. Did you know that an acre of farmland produces enough barley for 50-60 kegs? According to the Beer Institute, Americans drank 6.3 billion gallons of beer in a year. That means it takes 6.3 million acres of land to quench America's thirst for beer per year!
Of the 2,347 craft breweries in the country, only about 30 are certified organic, and Bison is on the fore-front, certainly producing some amazing, flavorful beer.
Del Grande gets passionate about their philosophies. "I brew organically for a number of reasons. One of the reasons is that supporting sustainable agriculture is one of the most ecological things you can do. It reduces the runoff to our rivers and streams. It doesn't kill fish. It doesn't cause pollution in the Gulf of Mexico. It doesn't harm farm workers. All these sustainable agriculture practices are things I believe in, and so I look to reflect that in my business. When you look at something like organic beer production, if you as a consumer decided that you would buy a six-pack a week of organic beer, you would cause a conventional farmer to convert 1,700 square feet of land to grow your malt and hops. That's a huge impact!"
But the tastes are pretty unique, which had me coming back saying, "More please!"
I learned that wines aren't the only drinks that can be paired beautifully with different types of foods! See how Bison is pairing their unique beers with all types of different foods. See their recommendations below, which all sound fantastic to me!

Honey Basil:
Pairs exceptionally well with Italian and Thai cuisines
Food Pairings:

Pizza, pad thai, caprese salad, pesto, grilled chicken & fish, gazpacho, goat cheese, burrata & mozzarella cheeses, Creme brulйe

Brewing Specs (For the Beer Geeks)

Hops: Cascade*

Hops - definition of hops

Malts: Two Row*, Munich*, Crystal 60*
Clover Honey*
Fresh Whole Leaf Basil*

IBUs: 12, ABV: 6.0%

IBUs - international bitter unit, a measurement of the actual bitterness of the year as contributed by the alpha acid from the hops. Hops are the flowers of the Humulus lupulus plant, a member of the hemp family. They are an essential ingredient in beer because they contain slightly to very bitter essential oils that help to give beer, ale and the like its tang.
*Organic Ingredients

Kermit The Hop:
Great match for spicy food, pungent cheeses & anything fried
Food Pairings:

Sausage, meat pizza, gumbo, blue cheese, sharp cheddar, chili, Mexican food, BBQ, Indian curries, & carrot cake

Brewing Specs (For us Beer Geeks!)

Hops: Hella Simcoe®*, Chinook*, Centennial*
Malts: Two Row*, Munich*, Wheat*

IBUs: 80, ABV: 8.5%
*All Ingredients 100% USDA Certified Organic

Chocolate Stout:
Pairs extremely well with rich, earthy and grilled foods.
Food Pairings:

Oysters, grilled meats, hort ribs, pulled pork, bacon, mushrooms, stews, quinoa, baked mac & cheese, chocolate, cheesecake, gorgonzola cheese

Brewing Specs (for the geeks) - Stout Brewed with Peruvian Cocoa*

Hops: Pacific Gem*
Malts:: Two Row*, Chocolate Wheat*, Munich*, Caramel*, Carafa*, Roasted Barley*

IBUs: 20, ABV 5.0%

Saison de Wench
Pairs well with fresh seafood, ripe cheeses and spicy fare
Food Pairings:

Curries, ceviche, crab, mussels, goat cheese, burrate, Charcuterie, roasted chicken, truffles, salads, fruit desserts

Brewing Specs (for the geeks) - farmhouse ale brewed with botanicals*

Hops: Sterling*
Malts:: Two Row*, Carapils*, Munich*, Wheat*
Botanicals: Roses*, Hibicus*, Lemongrass*
IBUs: 20, ABV 6.0%

---