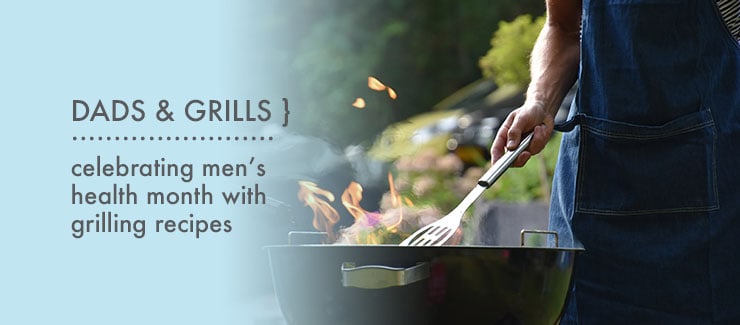 June celebrates men with Father's Day and Men's Health Month, so we thought we'd spotlight something that makes men happy - GRILLING! I hate to stereotype, but I've met more men in my life than not who simply love to grill! I know so many men out there who feel that grilling is their domain, and I have often heard passionate stories about how these men consider themselves grilling aficionados. Conversations about the perfect grill marks, the perfect sear, how they create their rubs, marinades, and how hot the grill must be to make it just perfect! And, you know what, they're right?! It typically IS perfect!
So, in honor of Father's Day, we thought we'd share some of our most favorite Farm Star Living grilling recipes that perhaps you might want to try for some fun meals on these hot summer nights. Whether you like the heat or not, the grill just goes so great with the summer. So, let's turn up the heat for Dads and Grills!
And, just for fun, I thought you'd enjoy these awesome
Dad jokes
(courtesy of BEST LIFE ONLINE), because, hey, who doesn't love a corny but funny Dad joke while hanging together outside. ENJOY!
Why do melons have weddings? Because they cantaloupe!
Last night I had a dream that I weighed less than a thousandth of a gram. I was like, 0mg.
What do sprinters eat before a race? Nothing, they fast!
I was just reminiscing about the beautiful herb garden I had when I was growing up. Good thymes.
What do you call mashed potatoes that get all up in your face? Too close for comfort food!
Why couldn't the bicycle stand up by itself? It was two tired!
Did you hear about the restaurant on the moon? Great food, no atmosphere!
Ha ha ha - have fun and take a look at these great five recipes for the grill!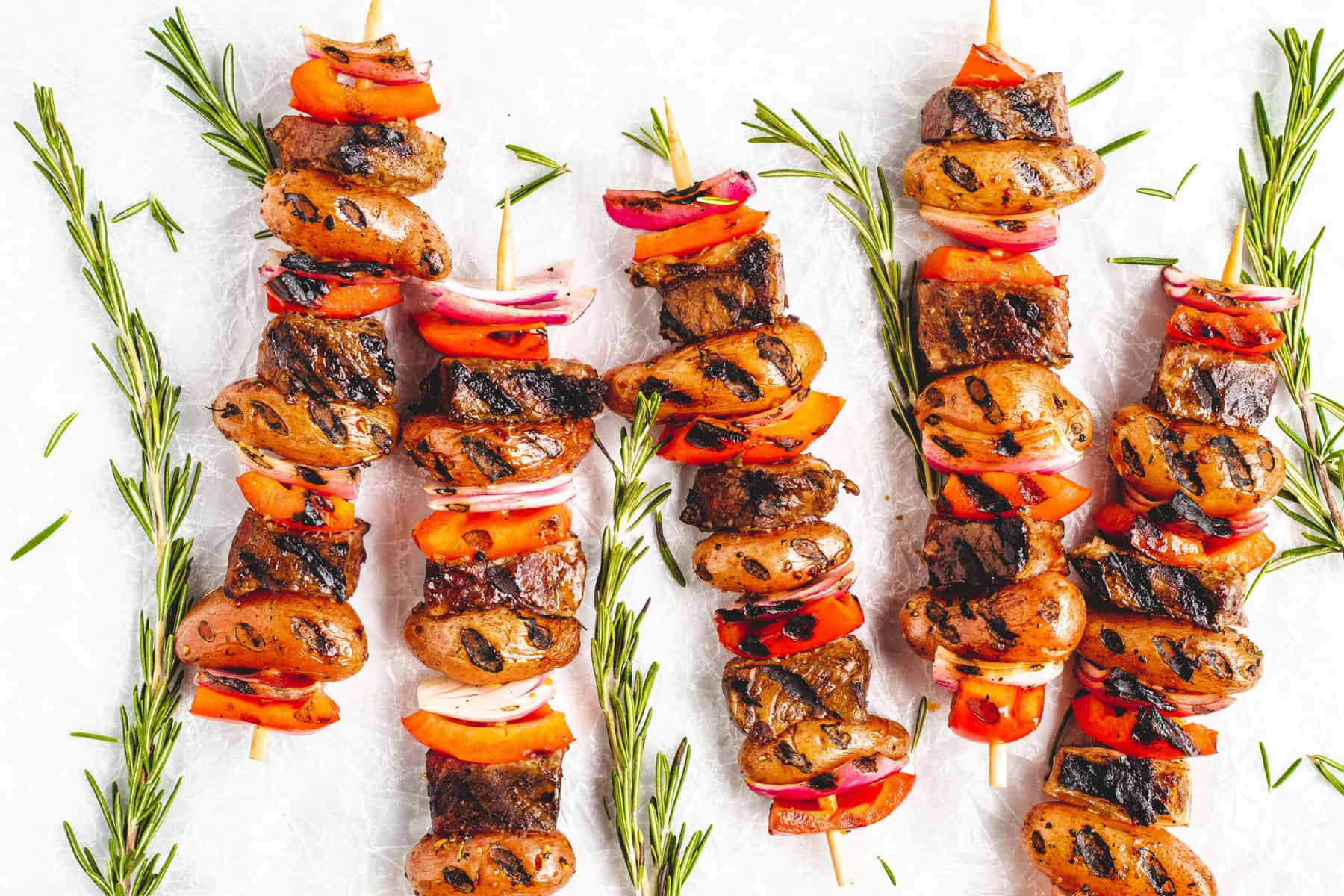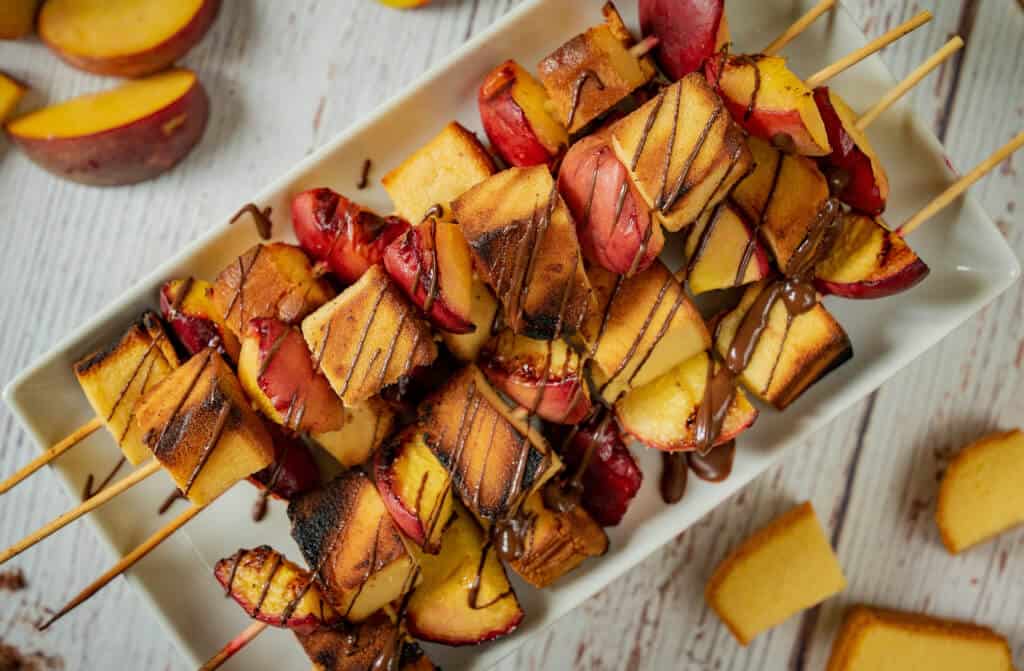 Grilled Peach Poundcake Kabobs
: Two of our favorite summertime things –
peaches and grills!
Peaches just scream
summertime,
and what better way to celebrate summer than by spending time outdoors and firing up the grill?!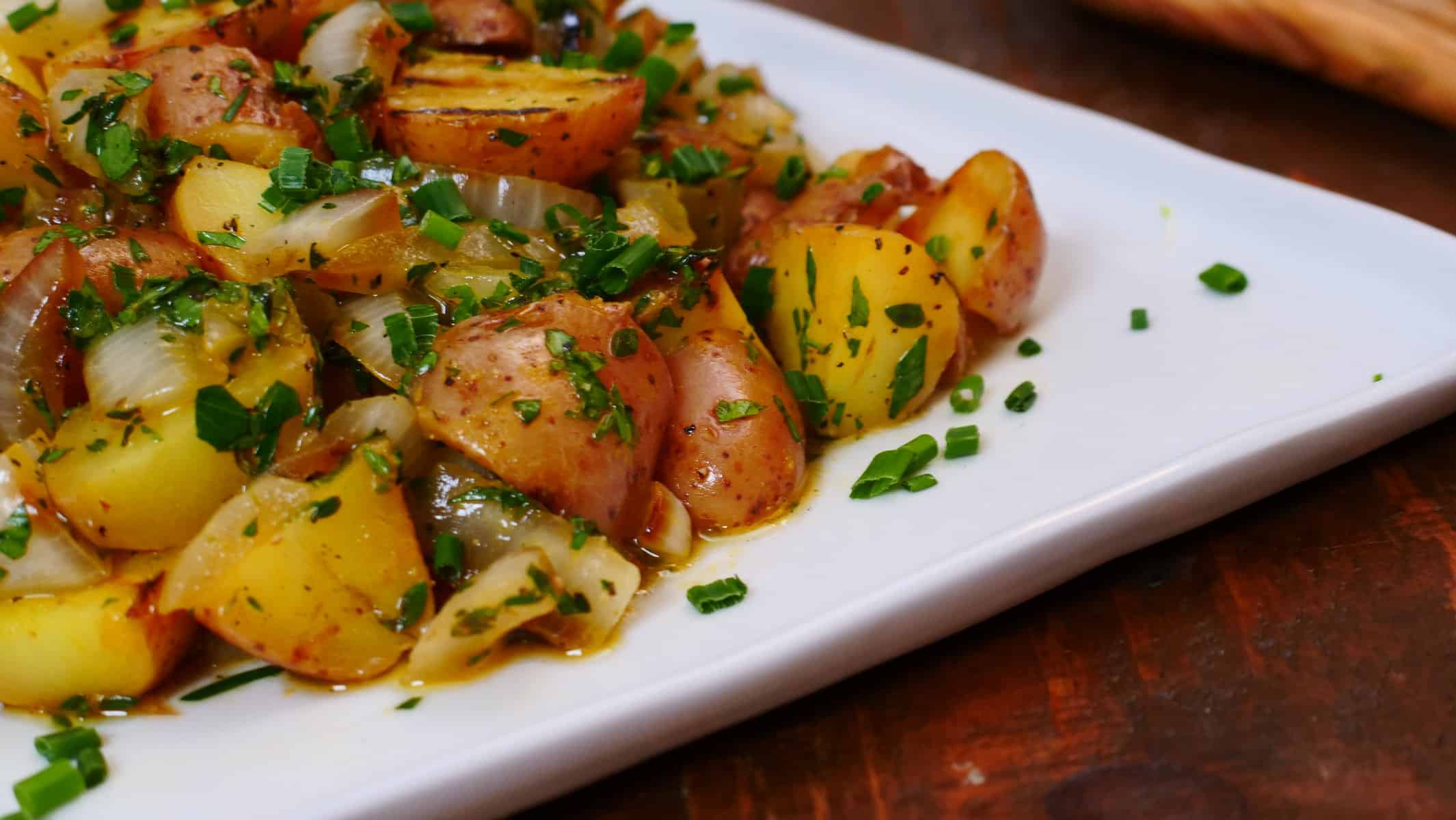 Grilled Potato Salad with Herb Vinaigrette: This refreshing Grilled Potato Salad recipe will be sure to offer you a bite-size of yum!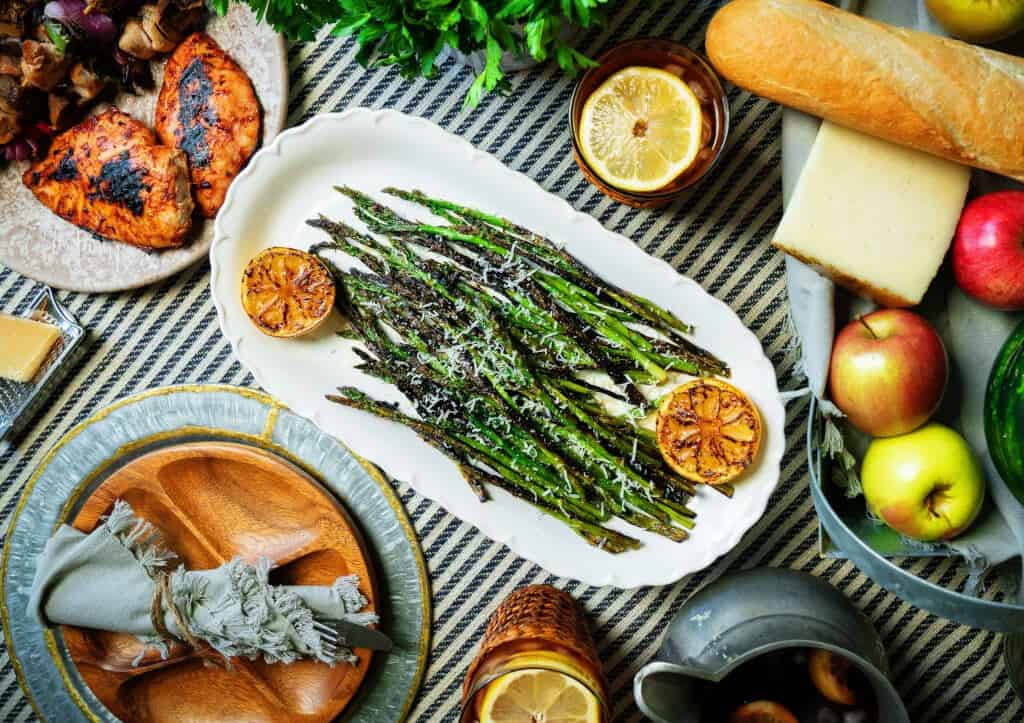 Lemony Grilled Asparagus with Garlic & Parmesan
: The fresh and crispy asparagus, burst of lemon, and bite of parmesan cheese makes an
oh-so-lovely
combo. This tasty side dish is one that's sure to have you coming back for seconds.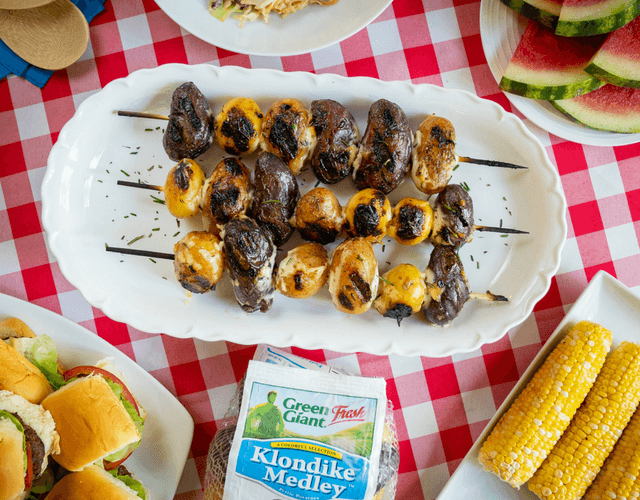 Marinated Grilled Klondike Gourmet Kabobs: Elevate your grilled potato experience with this Klondike recipe from Green Giant™ Fresh. We used Klondike Gourmet Medley potatoes for a colorful assortment of fresh flavor.
---