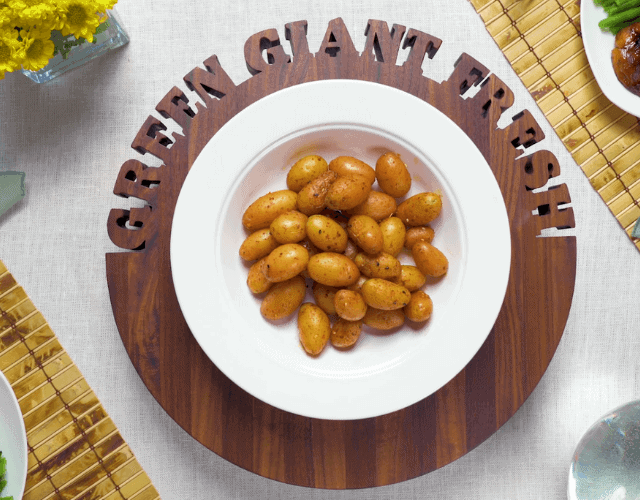 Do you ever feel like dinner is stress-inducing? If so, you're not alone. According to a recent poll, half of those polled said that at 4 PM they are still scrambling to figure out what to make for dinner! Well, Green Giant™ Fresh has been listening.
Green Giant™ Fresh understands that fresh veggies are essential for any family meal. But preparing a veggie-centered dish that the whole family will love often requires precise attention and sufficient preparatory time. In lieu of this, the Green Giant™ Fresh team have come up with a new way to deliver one of the most desired food products ever–and it is a game–changer. There's no mixing, no poking holes, no stopping half-way through to stir, no fuss, just simplicity, thanks to One Step… DONE! This new delicious product eliminates the arduous attention and time needed because everything is in the bag, ready, and delicious in six minutes. What makes it different than anything else on the market? For the first time ever, all is done in ONE STEP.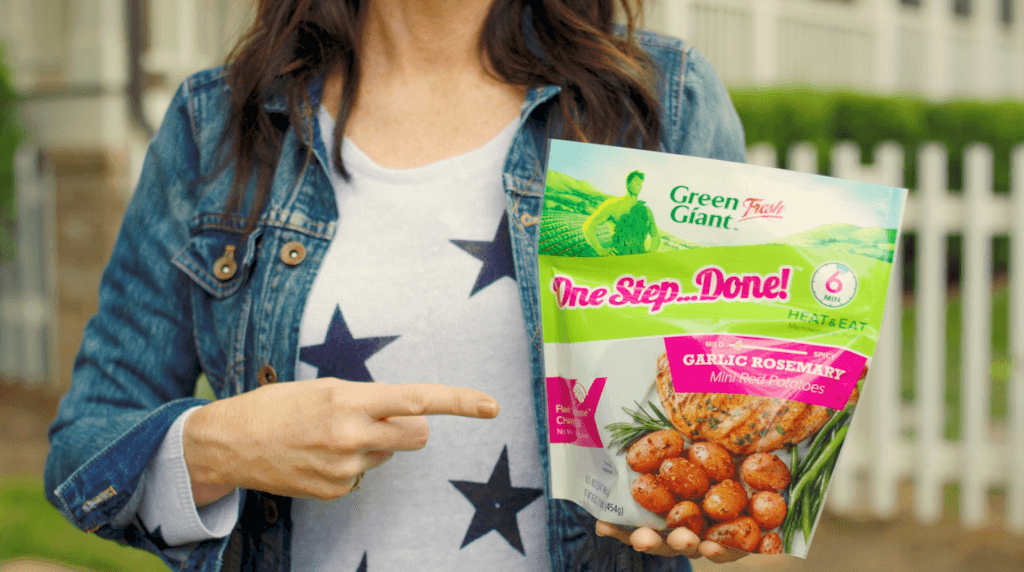 Delicious fresh herbs and seasonings are ready to be diffused into a family serving of buttery and creamy potatoes. Coming in a variety of distinct flavors and seasonings, this new product is a perfect side-dish of nutritious potatoes.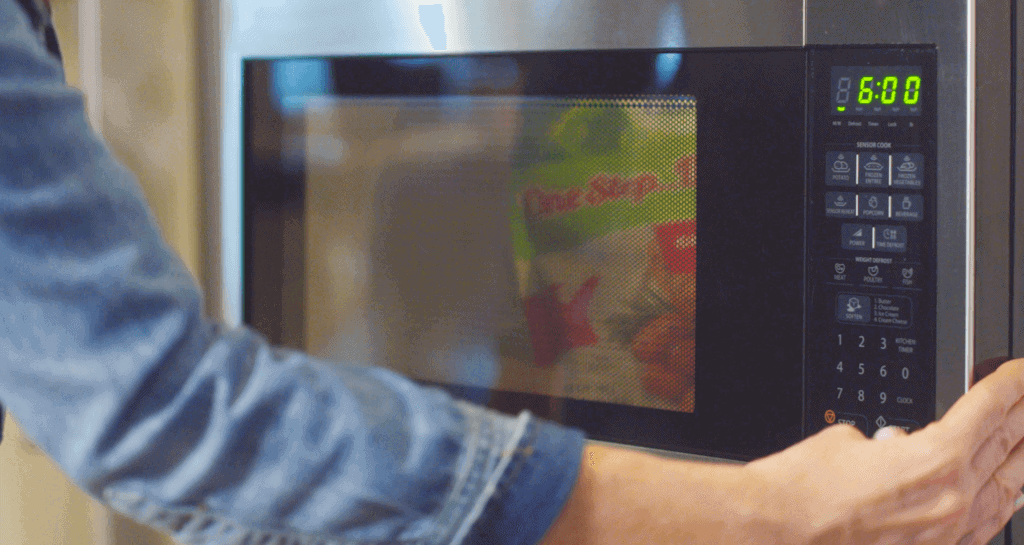 What makes this so different than others? It's both the potatoes and the unique process. Do you have to stop midway through and stir? NO! Do you have to tear the bag open and punch holes in the bag? NO! It's truly One Step … DONE! Just pop the whole package in the microwave and you have a fresh and healthy side dish in just six minutes.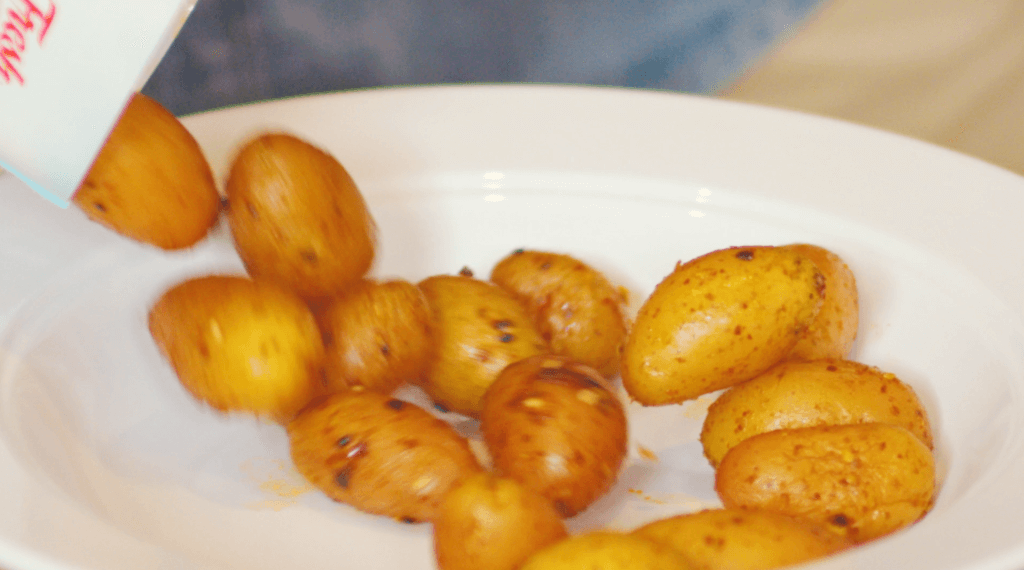 The Farm Star Living team put this product to the test and can vouch that it's so easy, so simple, so good! The potatoes are rich and creamy, what Green Giant Fresh's passionate potato growers are known for, and the packaging is truly state-of-the-art. This new patent is truly cutting-edge, and, lucky for us, it is now hitting our shelves. It is going to change the way we view delicious potatoes ready in a snap, or should we say, in one step!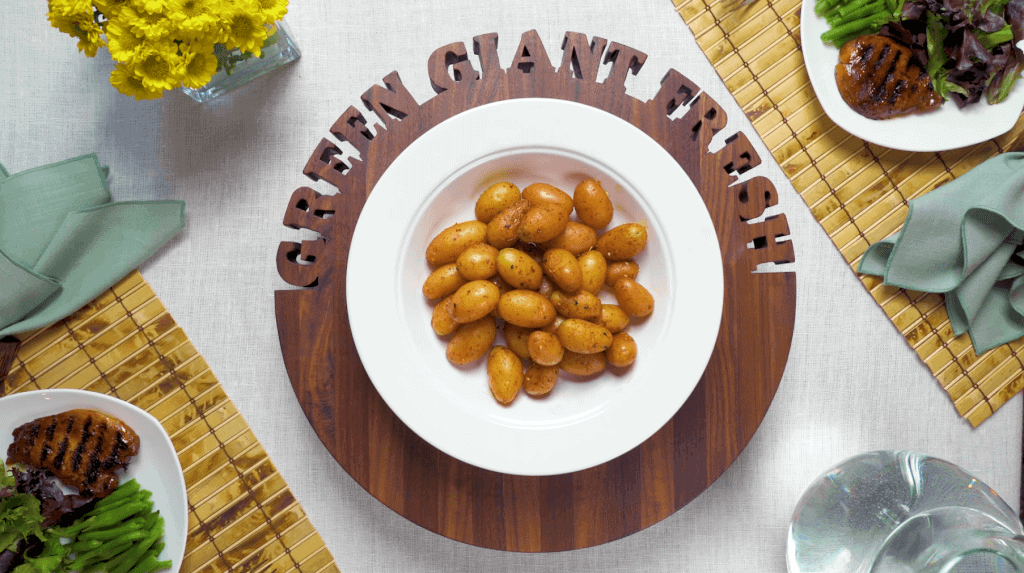 Any of these will be the hit of your next meal - Garlic Rosemary, Cajun Style, Roasted Red Pepper, Toasted Onion, Sesame Spice! Divine flavors in just six minutes. Ho, ho, ho! Thanks Green Giant™ Fresh!
---