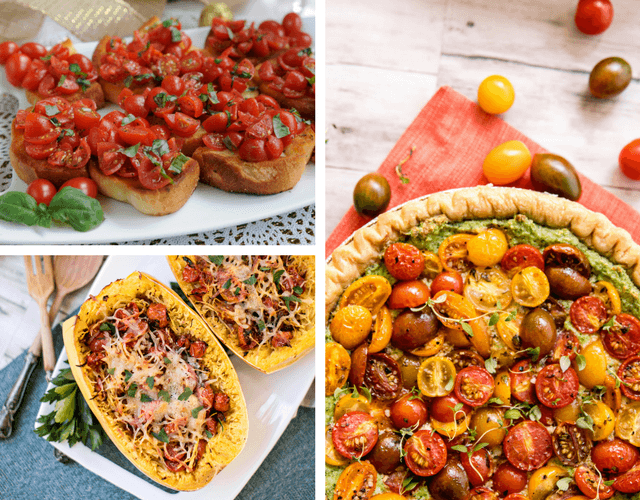 Holiday season is in full swing, and the color scheme we're celebrating is red and green! So, what better to have on your table than delicious red dishes with a variety of NatureSweet™ tomatoes.
Here are a few recipes that we've loved, and we think that having any one of these on your table will not only show well, but it will be delicious, too! These tomatoes are picked by hand at its peak of flavor,
One that is easy peasy is this NatureSweet™ Bruschetta. This tastes so good! One tip is to toast the Texas Toast first in a skillet to give it a really delicious crisp. That will help to hold the weight of the tomato mixture, which is delicious! See whole recipe and video here!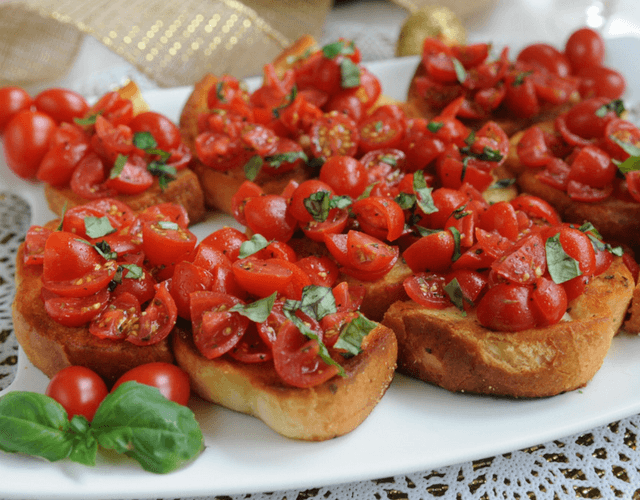 This one is a definite crowd-pleaser – and I served this Constellation Tomato Tart for both Thanksgiving and at my holiday party, so I know! You can make it as a big tart in one pie shell or do it in a cupcake tin and use individual pie shells for the filling. It is delicious! And green, so with the red decor it looks extra holiday-ish! See the recipe for this here!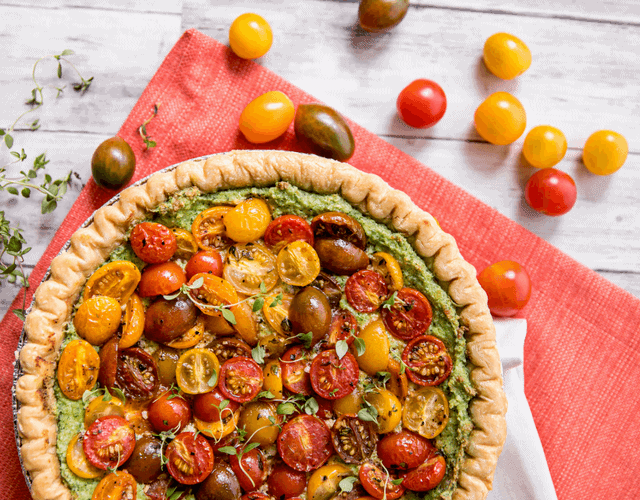 A healthy vegetable dish that is my new favorite alternative to pasta is this spaghetti squash dish, covered in NatureSweet™ tomatoes and cheese! YUM! It is healthy, rich, filling and yet so good for you. I know you'll love it, and I don't even miss the carbs. Mamma mia!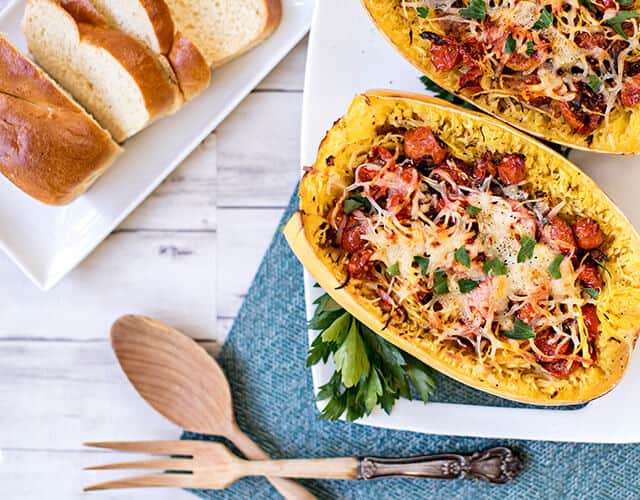 If you've not noticed, there's one thing in common with all of these recipes: NatureSweet™! The beautiful thing about how they operate is that they're so conscientious, and they're so careful in how they treat their plants. I think that you'll love them once you dig a bit into their story, too.We love how they provide the different varieties of tomatoes all year long, grown in their state-of-the-art greenhouses using the best of both worlds: people and technology. They have passionate growers on hand to supervise the growing and harvesting process, and they also have technology to monitor each and every plant – alerting anyone to its conditions of ripeness! Talk about a hands-on and careful process! Plus, I love how they even cherish their seeds! Their own proprietary seeds are kept under watch and hand-selected for the best growing plants possible. And, their plants are pollinated with good ole bumble bees. That's all some good buzz, isn't it?
Whatever might be in your holiday schedule, I hope that you're bringing a lot of great farm-fresh foods to the table – like these we've shared here! If you do, let us know! And let NatureSweet™ know, too! Check out our Farm Star Living social media pages and NatureSweet's social media pages – we'd love to see what you're cooking up for your friends and family, too. Or even yourself. You gotta treat yourself, too, of course! Happy Holidays!
---