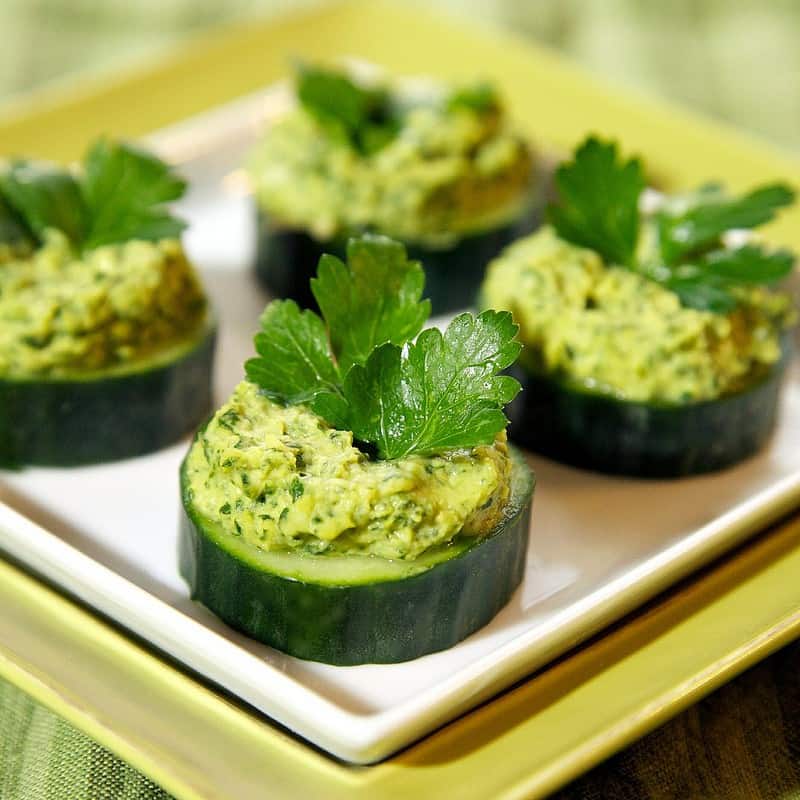 This St. Patrick's Day instead of reaching for artificial food coloring to spice up your festivities, go for lean, green fruits and vegetables to help brighten up your meals throughout the day. Entertain your family or friends with some of these delicious and nutritious green recipes. These great recipes could be the pot of gold at the end of your rainbow! Have a Sham'Rocking St. Patty's Day!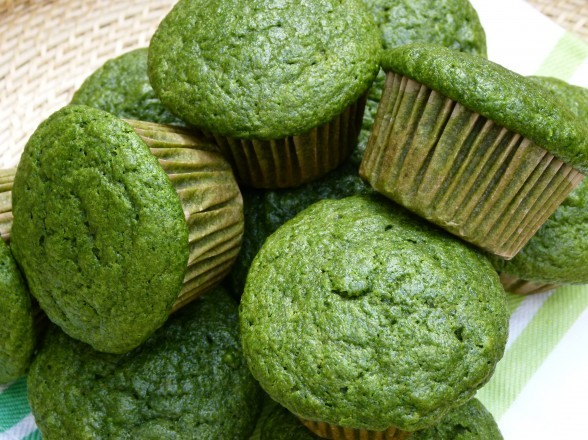 Start your day with a lightly sweet, moist Green Spinach Muffin. Courtesy of: Pamela Salzman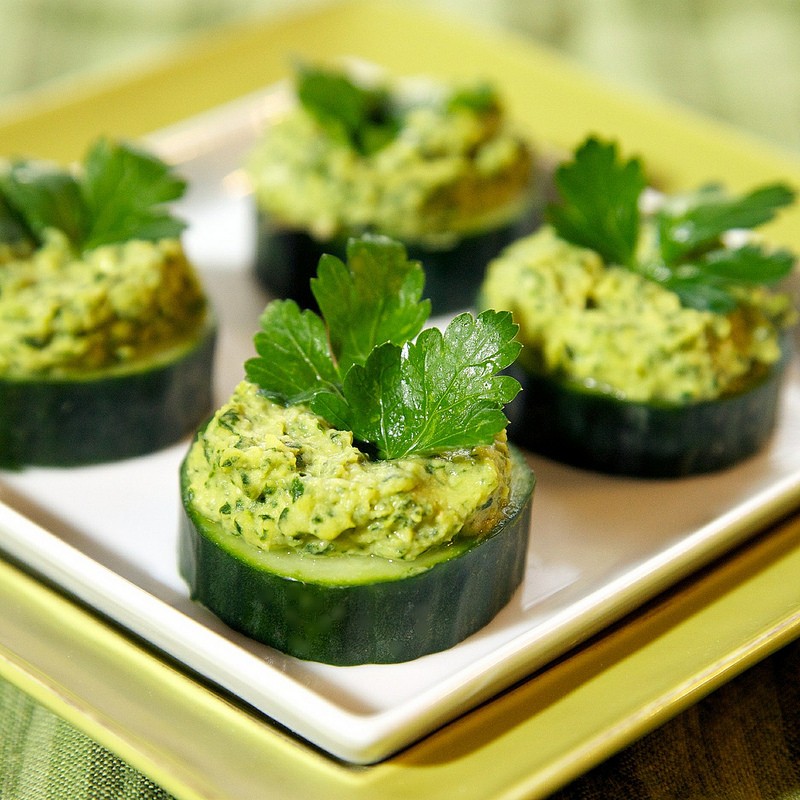 Snack on these kale hummus cucumber bites! They are tasty! Courtesy of: Apron Strings Blog
Try out this nutritious green avocado smoothie! Courtesy of: BeautyBlondie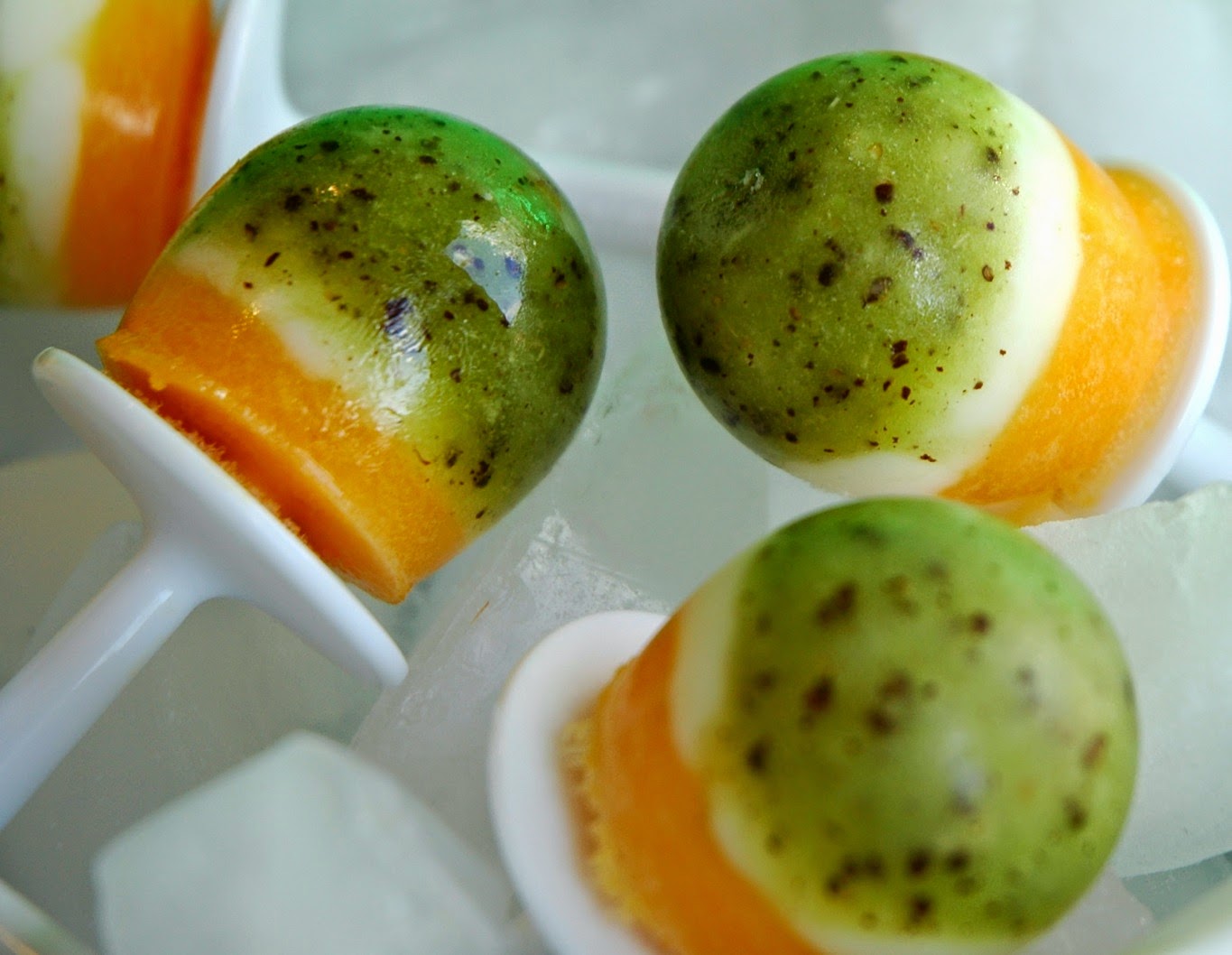 St. Patty's Pops are the perfect snack for children! They are made with low-fat yogurt, fresh Orange, & Kiwi!
Courtesy of: CuttingTinyBites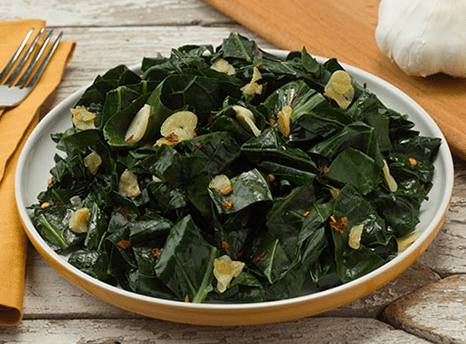 Check out this delicious organic BroccoLeaf Simple Sautйed Recipe!
Makes 2 to 4 Servings
Ingredients:
1 bunch of organic BroccoLeaf
2 Tbsp Olive Oil
1 Tbsp minced/sliced fresh garlic
1 pinch of crushed red chili flakes
Directions:
Trim the organic BroccoLeaf stems where they meet the leaves. Reserve the stems for fresh organic BroccoLeaf juice. Roll the trimmed leaves lengthwise so they resemble a rolled cigar. Holding the roll with one hand, slice the leaves crosswise into thin 1/2" wide "noodles".
Heat a medium-size non-stick sautй pan or cast iron skillet; 9-1/2 inches in diameter is best. Add the olive oil and heat just until it ripples. Add the garlic, stir and sautй just until it begins to caramelize.
Add the organic BroccoLeaf "noodles" and water, cover and steam for 2 minutes. When the organic BroccoLeaf is soft and bright green, season to taste with crushed red chili flakes.
You can find even more recipes using
organic BroccoLeaf here!
Let us know what you think of these healthy and delicious St. Patty's Day recipes! We would love to hear your thoughts and see your own pictures on Facebook! Eat clean and eat GREEN!
---