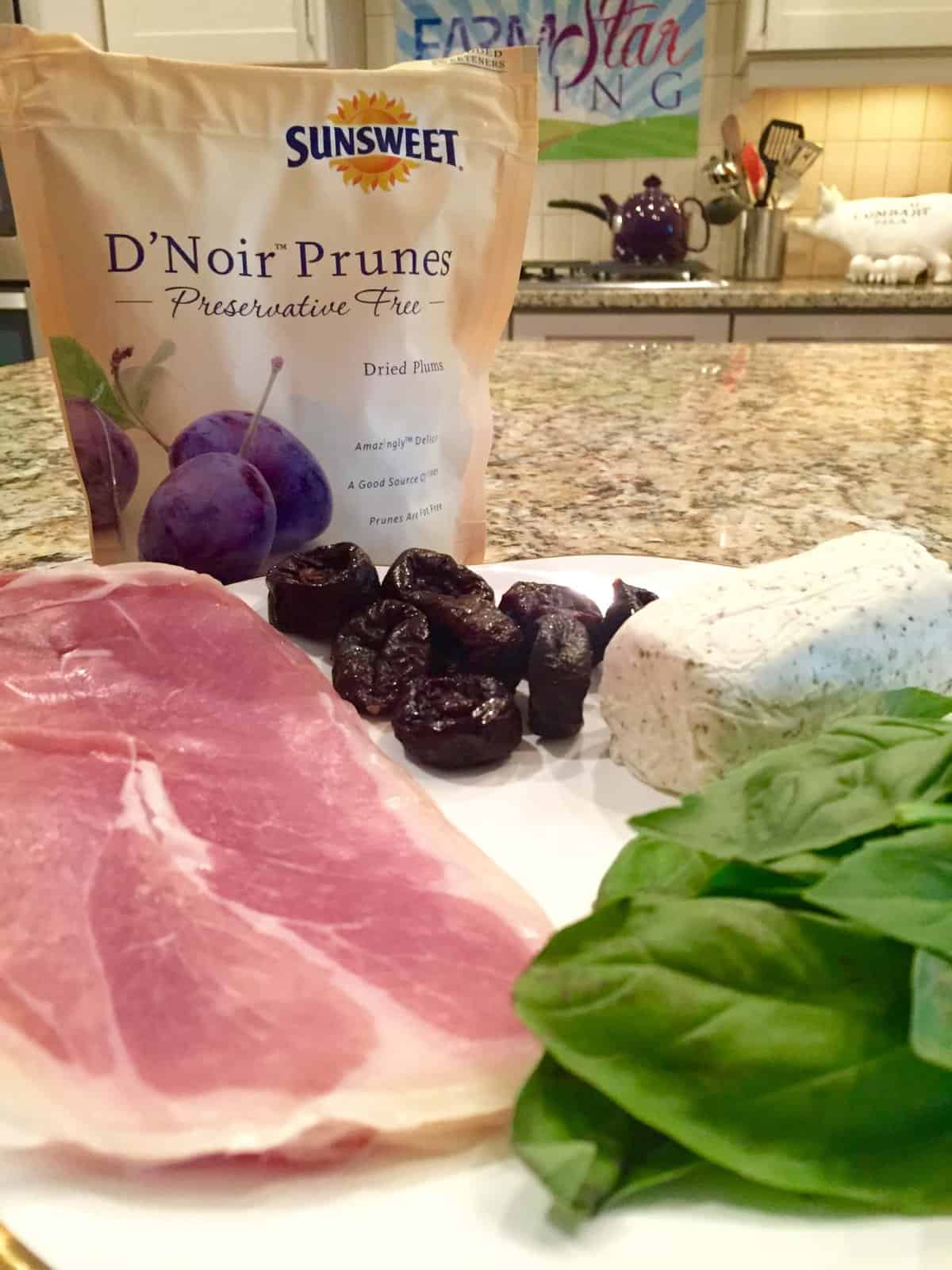 Prunes are not just for snacking anymore! They are a versatile, sweet, soft, chewy & tart fruit that make for the perfect appetizer for any elegant soirйe. I sampled the D'Noir Prunes with my office, and no one could believe that these were prunes. They were surprised at how they tasted, as well as much they loved them, and frankly I have discovered them anew. We all have – true story!
We discussed what it would be like to cook with them; and because we felt that they are so similar in taste and texture to dates, we decided that they'd make a great substitute to almost any date recipe, with less calories and less sugar.
So, I bought some Sunsweet D'Noir prunes, which is a different type and brand of prune. Sunsweet considers it their best prune, which is saying something since they've been growing prunes for nearly 100 years! D'Noir prunes are packed moist and tender and without preservatives. The taste is truly unlike any other prune you have ever tried, and we were thrilled to get in the kitchen with these beauties!
This first recipe we made originally called for dates, and we easily substituted them for prunes. This was super simple to make, and it only took about 5 minutes – tops! The flavors pair so well together. It's the perfect bite of sweet, salty, fresh, creamy, chewy, and a bit of crunch from the broiled prosciutto. This recipe is definitely going in my go-to recipe box for all future parties or dinners!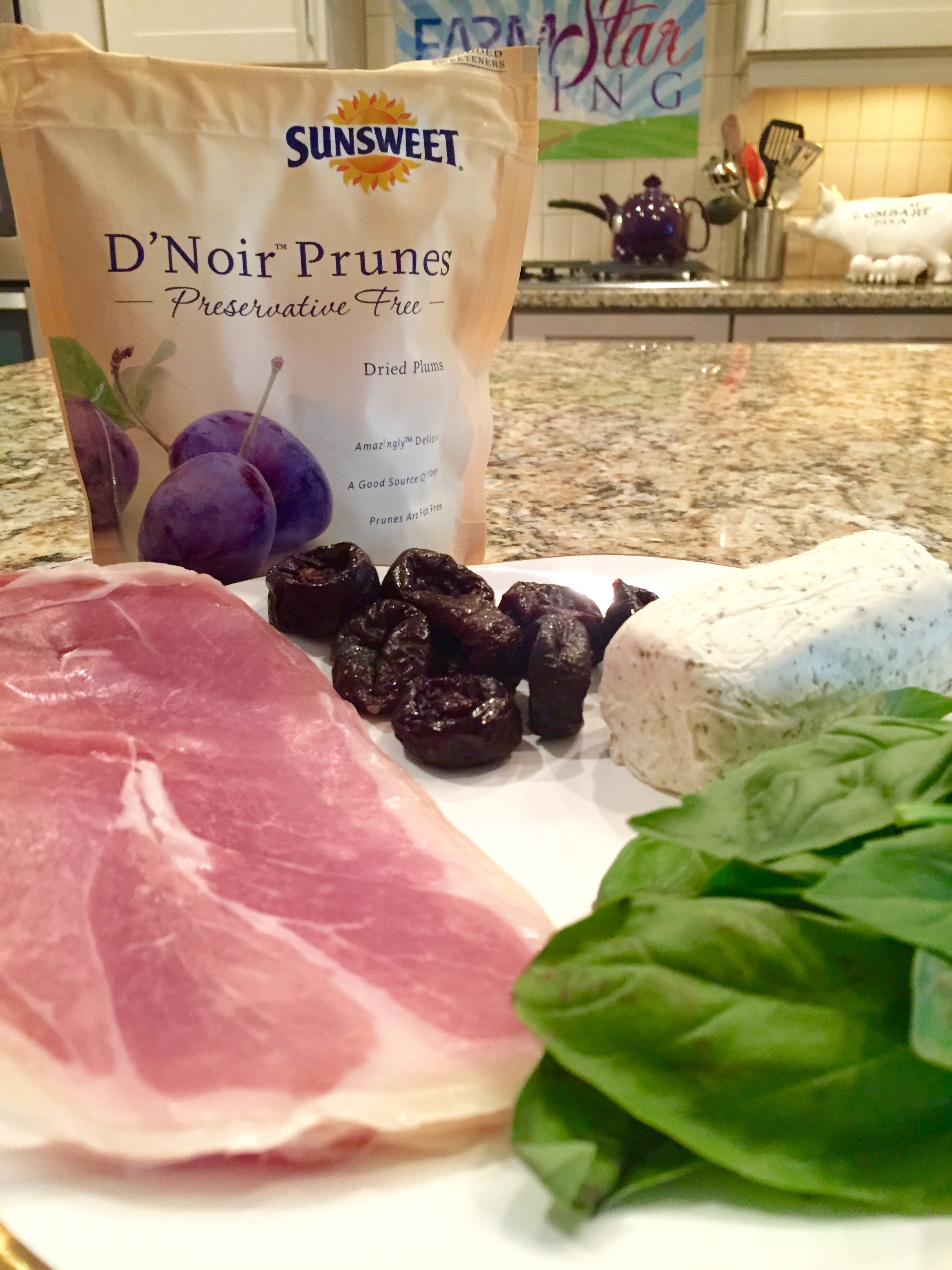 Ingredients:
1/2 cup soft herbed goat cheese
8 D'noir Prunes, pitted
8 large basil leaves
4 wide, thin slices prosciutto di Parma, each cut into 4 long strips
8 toothpicks, soaked in water 10 minutes
Directions:
Heat Broiler to low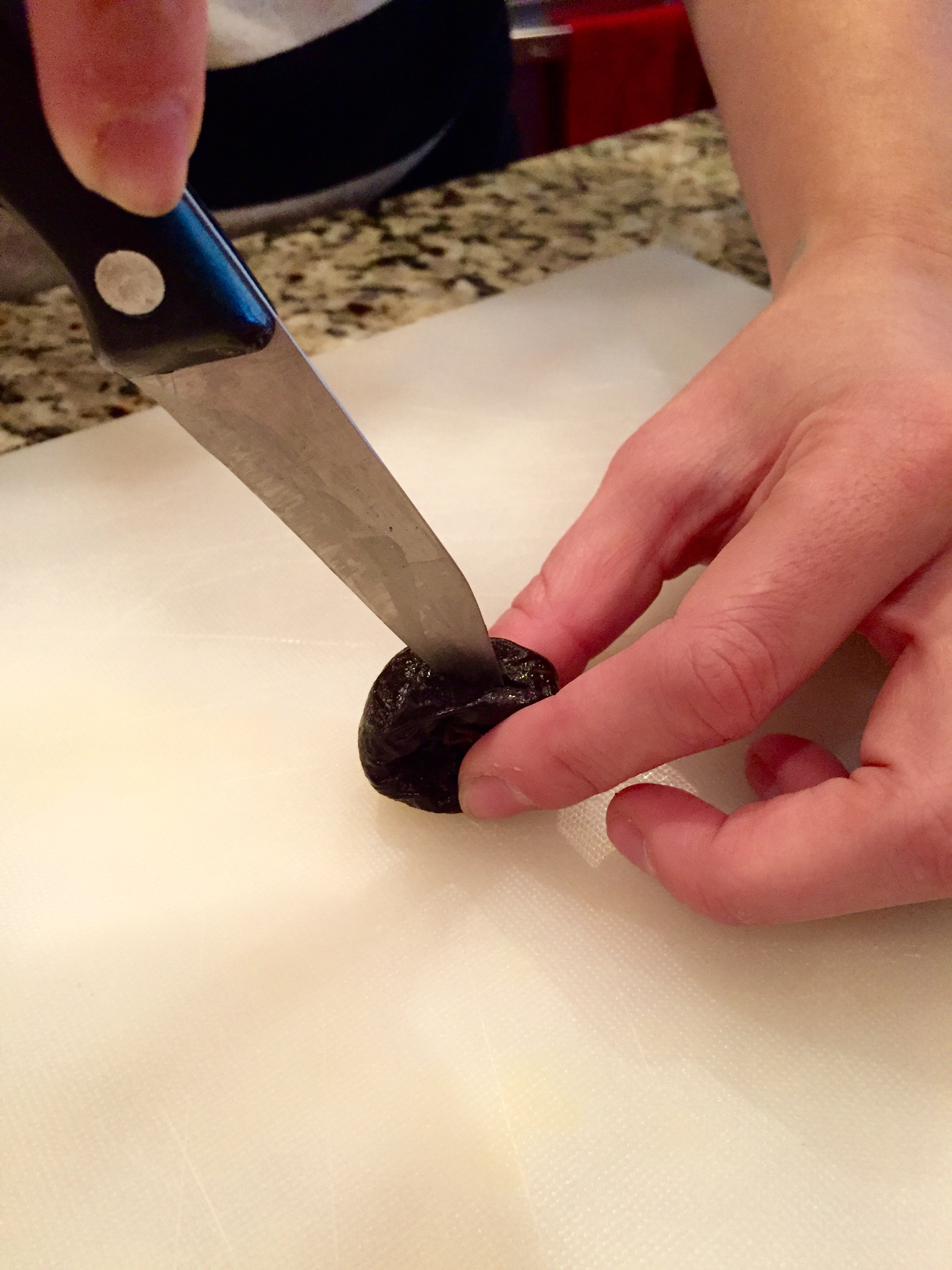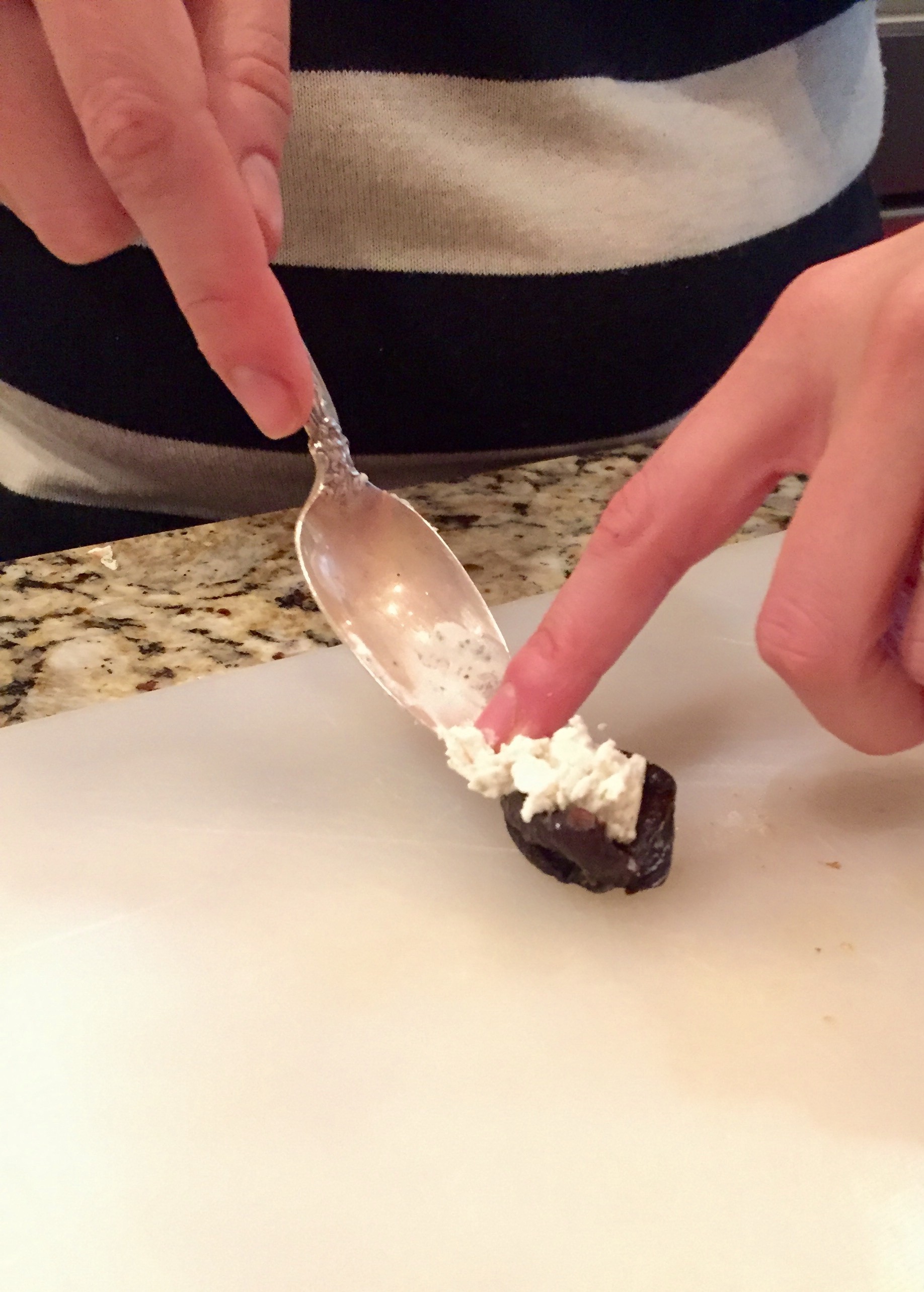 2. Spoon 1 teaspoon cheese into each prune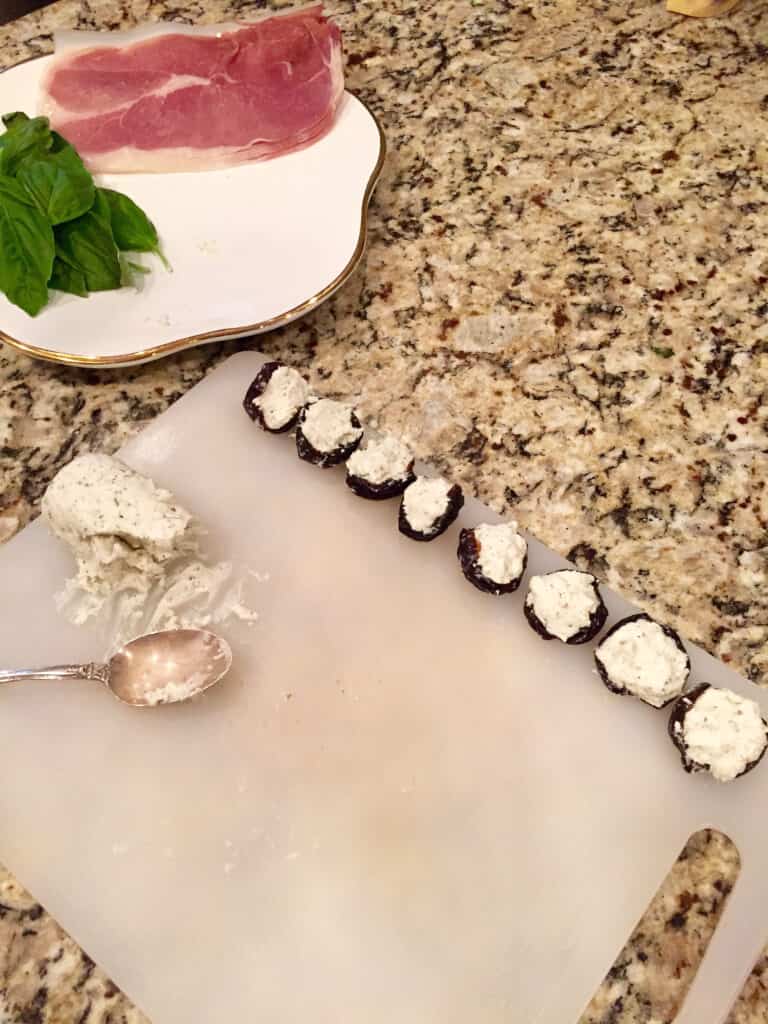 3. Note: We cut a small hole in the prune to make it easier to spoon in the cheese.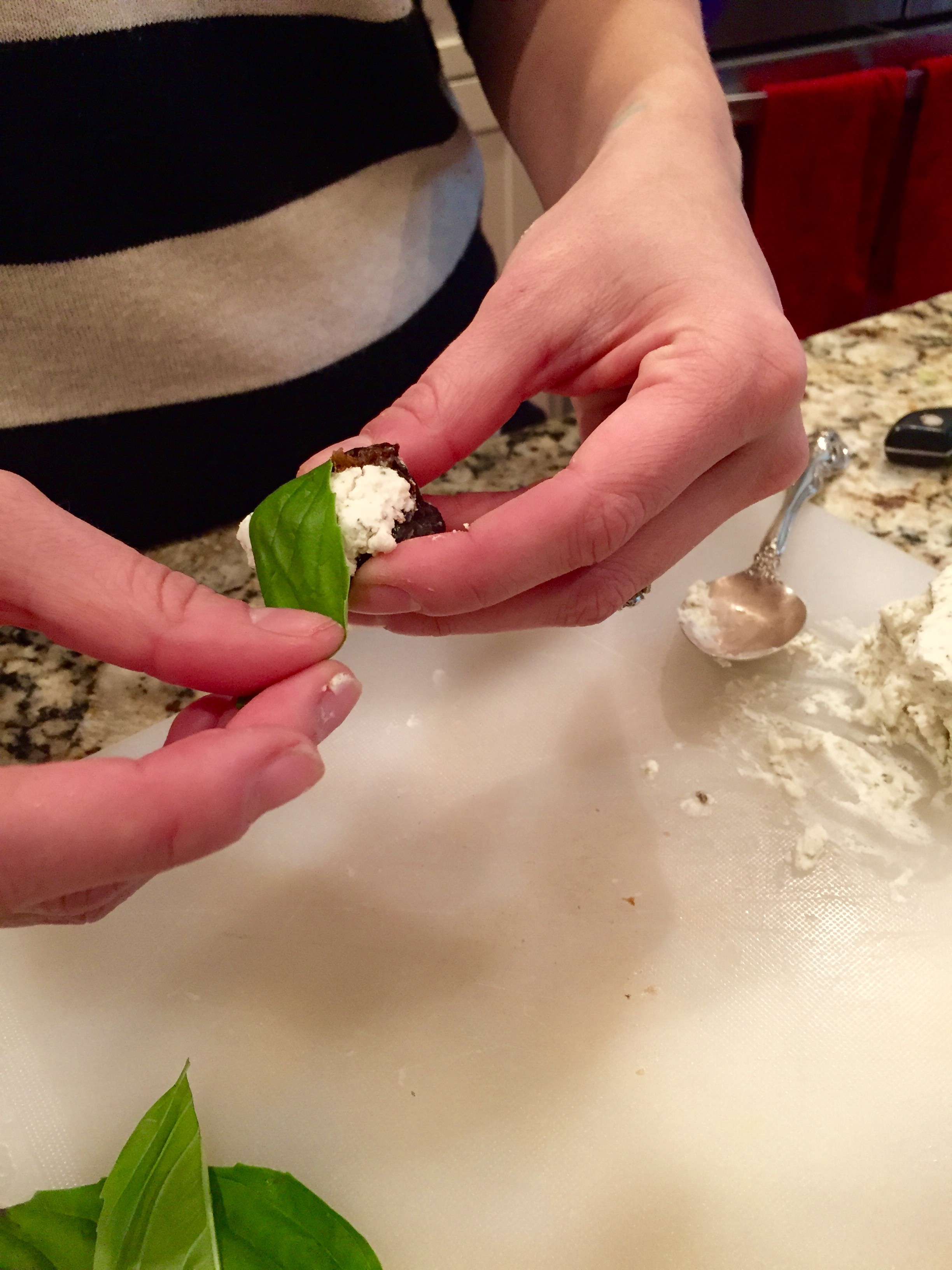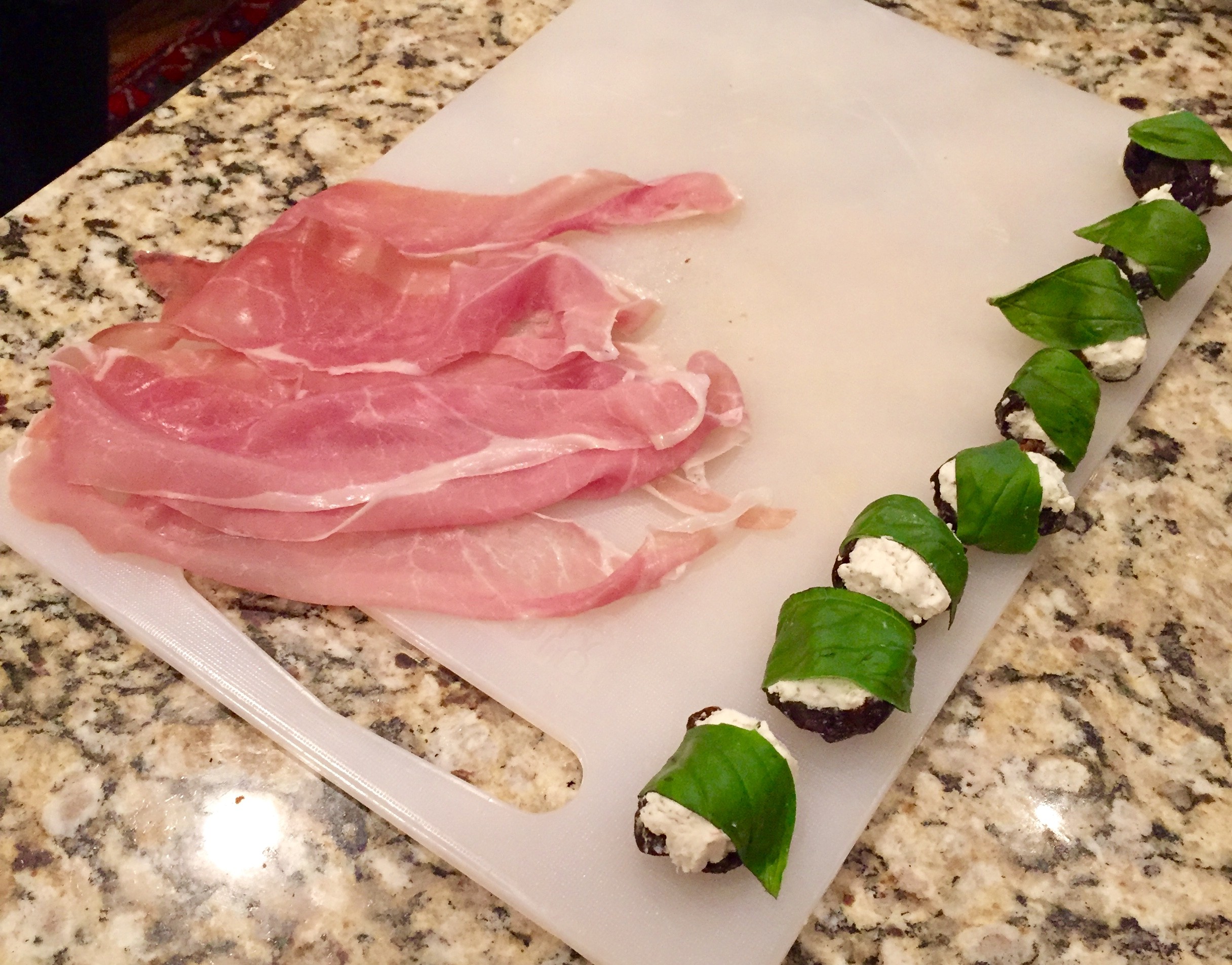 4. Wrap with a basil leaf, then a prosciutto strip
5. Secure with a toothpick
6. Broil until cheese bubbles for about 3 minute then...
7. Serve them warm & enjoy!
Original Recipe Courtesy of Epicurious
Here are two more recipes that we thought would also be great ways to use the heavenly D'Noir prunes. The Pistachio Bites originally called for dates, but prunes are the perfect, easy substitute. And it is so darn easy to make – especially with only 2 ingredients! Plus you can make these ahead of time and keep them in the fridge.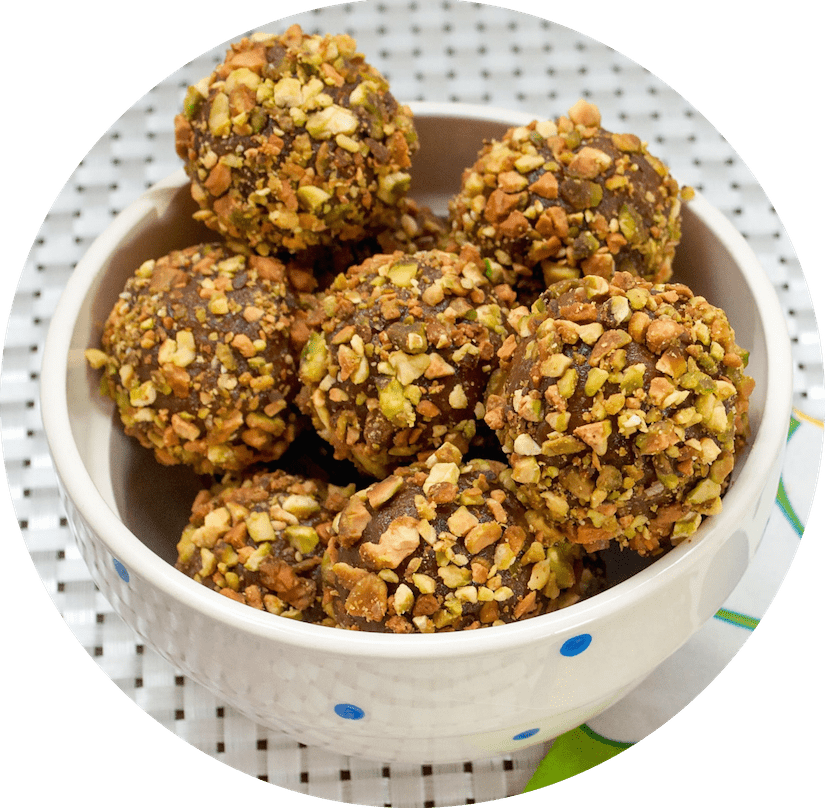 Picture & Original Recipe Courtesy of: MyRealFoodFamily
Ingredients:
1 cup pistachios
2 cups D'noir prunes
Instructions:
Add pistachios to food processor and pulse a few times
Set aside half of the pistachios, leaving half in food processor
Add prunes to food processor until it forms a sticky ball
Roll mix into small bite-sized balls and coats with pistachios that were set aside
Enjoy now or refridgerate for later!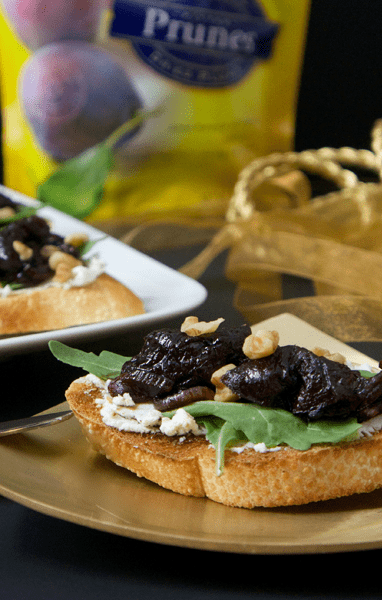 Picture & Recipe Courtesy of: Sunsweet
Ingredients:
1/2 cup balsamic vinegar
1 cup thinly sliced red onion
12 Sunsweet® Pitted Prunes, halved
12 slices (1/4'each) sourdough baguette, toasted
3 oz soft goat cheese
1 cup arugula (about 36 leaves)
2 Tbsp chopped walnuts
Directions:
Simmer vinegar and onion for about 8 minutes, until onion is tender
Stir in prunes until war, about 3 minutes
Top each toast with: 1/4 ounce goat cheese, 3 arugula leaves, 1 tbsp prune mixture and 1/2 tsp. walnuts
So, next time you are throwing an elegant party, don't forget to pick up a bag of D'Noir Prunes and surprise your guests with what I promise will become a stable item on your party menus. These really were divine – thanks to D'Noir!
---