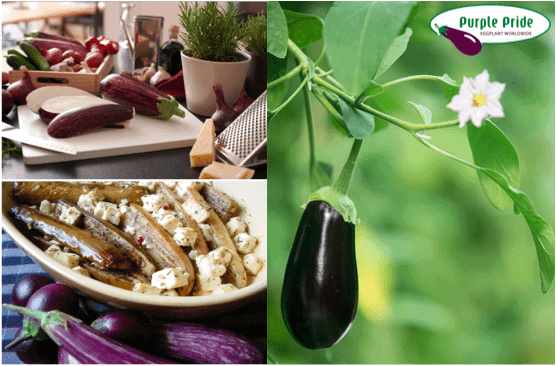 We're looking closely at the incredible, edible EGGPLANT! We are going to share with you all of the things that you probably didn't know about this incredibly healthy, delicious vegetable, as well as a delicious recipe, and some tips – such as don't store them in the refrigerator! Plus, we're going to look closely at one of the major eggplant growers and leaders in the fresh food industry, as they've taken eggplants into a very sophisticated arena – including have produced some of the most gorgeous varieties we've ever seen!
First of all, eggplants are also called aubergines. Doesn't that sound just so beautiful? And, they are! I just love the color, and that's just the start of it. Aubergines are naturally full of the best nutrients, which make them a perfect addition to any diet. Plus they are more versatile than you think!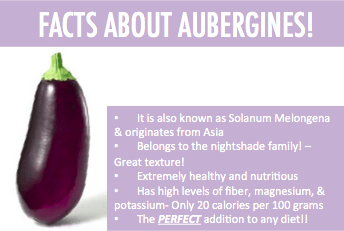 One company has committed their entire business to growing aubergines in an environmentally controlled greenhouse environment, Purple Pride! Isn't that a wonderful name? They supply some of the tastiest aubergines ever. The delicious flavor reflects their love, passion and care they have for growing them. As a family business, aubergines are in their genes.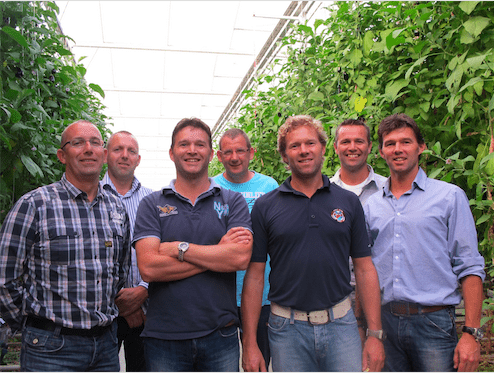 They use environmental-friendly packaging and use as much organic methods of crop protection through the use of natural enemies. They are also taking steps to reuse and recycle wherever possible. In a new glasshouse area, Purple Pride growers are reusing the CO2 and heat, which are released during the production of artificial fertilizer. That helps reduce the company's consumption of natural gas by 90%. They even purify their waste water on site!
Why glasshouse grown compared to field grown? According to Purple Pride, there are many reasons!
They feel the aubergines can be protected from infections and diseases much more easily.
They are able to create the perfect climate for the eggplants to grow, and that enables them to produce the best quality eggplants!
In glasshouses, the eggplants don't need to grow in the soil, and they can use biological control, instead of chemical products!
Aubergines are naturally full of the best nutrients. They are a perfect addition to any diet and are more versatile than you think! In fact,
If you're a home cook, you're going to love how some of these eggplants will be perfect for decorative purposes in special meals, and I also want you to know the different types of flavor you'll get with these different varieties. In fact, Purple Pride offers many different sizes of standard aubergines and a range of special varieties known as specialty aubergines, with their own unique shape, color and flavor. These varieties by Purple Pride are so beautiful to me! Don't you agree? Check out the amazing varieties, and get educated - or eggucated! (Ok, cheezy, but I couldn't resist!)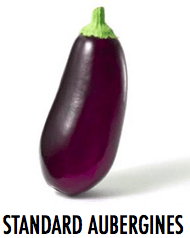 The Nasu is a long, slender purple aubergine native to Japan, known for its exquisitely sweet, aromatic flavor. The Nasu aubergine is unique in that its flesh retains a lovely white colour after cutting the fruit open. Its skin is very thin, and its flesh has a lovely texture. Thanks to these features, Nasu eggplants are very versatile and well loved!
Each season, Purple Pride includes several mini aubergines in its range, such as Green/White and Purple Finger, Konasu and the Mini purple aubergine. This appealing, constantly changing mix can be supplied throughout the entire aubergine season.
The Patlican or Turkish aubergine has been a favourite in the traditional Turkish and Greek cuisine for a very long time. And with good reason: the Patlican has a mild, neutral taste, which allows it to blend well with numerous dishes. It also doesn't have as many seeds as the regular purple aubergine.
Konasu in Japanese literally means 'baby aubergine'. Because of its small size, the Konasu is highly suited to being presented whole. It is also perfect for small, culinary dishes. The Konasu owes its immense popularity among the Japanese to its special flavour, one that is both tangy and mild at the same time. The Konasu's flesh is firm and juicy.
Now, I didn't know half of the things that I discovered about eggplants, and these tips are extremely helpful! Especially because I erroneously have stored them in my refrigerator, but I know better now! Check out these fantastic tips, courtesy of
Purple Pride.
Do not store aubergines in the refrigerator. The

best place

to keep aubergines is a dark, slightly humid spot. At a temperature of around 60°F, you can keep them for a week with no problems.

Packaged aubergines can be kept for longer periods.
Cooked aubergines (raw aubergines should first be blanched for 2 minutes) can be kept in the freezer at a temperature of at least -4°F for up to 12 months, in a properly-sealed plastic container.

Aubergines are sold virtually ready for use. All you need to do is cut off the calyx (the green stem) and briefly rinse the aubergine under water. If you plan to stuff the aubergine, however, it's better to leave the calyx on to help the fruit keep its shape.
The aubergine goes with pretty much everything. because of its neutral but full and juicy taste. Whether you want savory or sweeter dishes, the aubergine is surprisingly versatile, tasty and healthy.
Aubergines are easy to use. You can cook them in a pan, in the oven or on the barbecue. You can braise, roast, fry or grill them. They only have one limitation:

you can't eat them raw.

Aubergine cooking times:

Boiling: 5 minutes
Stir-frying: 8 minutes
Microwave: 7 minutes
Grilling: 4 – 5 minutes
Braising: around 20 minutes
Steaming: around 8 minutes
Now, who's ready to get cookin'?? I sure am! Here's a great recipe, and if you know some others, please share them with us on our Facebook page, too! And make sure you check out our friends at
Purple Pride.
They are our inspiration for this whole article!
BAKED EGGPLANT WITH FETA recipe provided by Purple Pride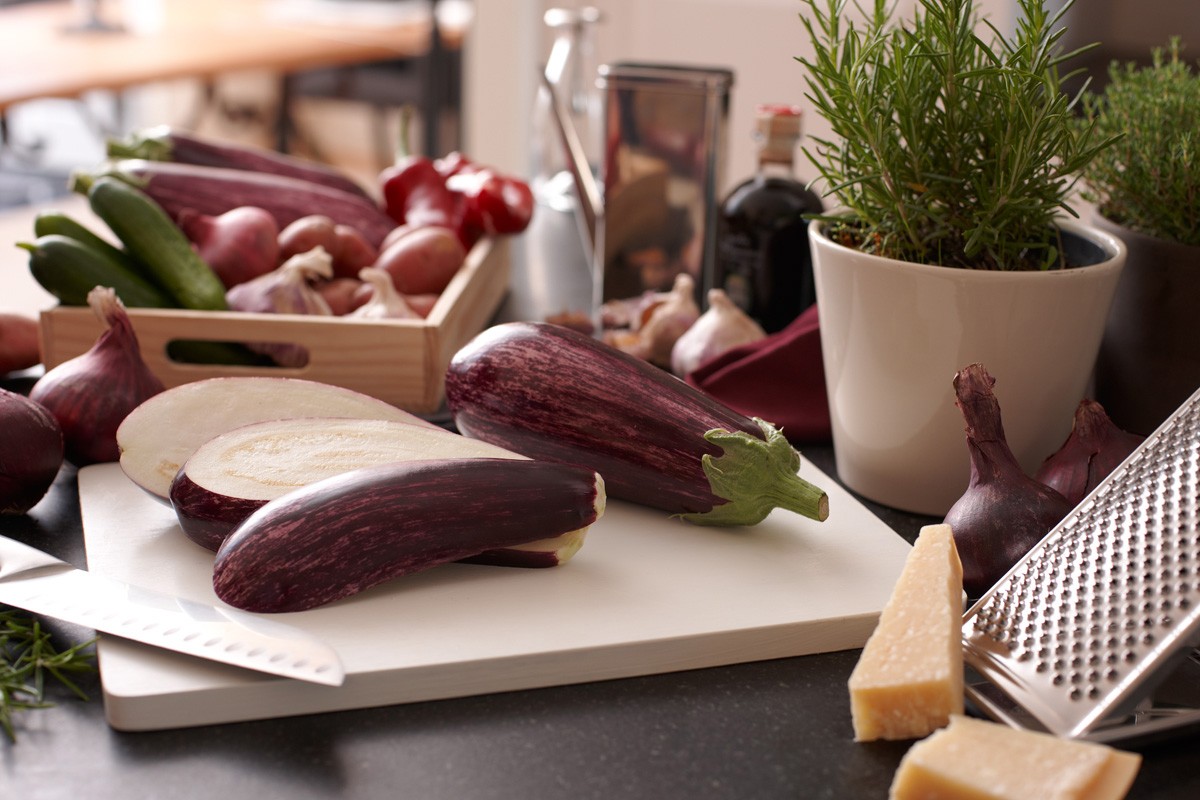 4 eggplants
6 tbsp olive oil
1 tsp dried thyme
300 g feta
2 garlic cloves
Salt and pepper
Sprigs of thyme to garnish
Directions:
Pre-heat the oven to 350є(gas setting 3-4).
Clean the eggplants and slice lengthwise. Score the outside of each half about 2 cm, open somewhat and sprinkle a little olive oil into each. Season with the dried thyme.
Grease a shallow casserole dish with oil olive and place the eggplants in the dish, flat side down.
Slice the feta into roughly 1 cm pieces and arrange next to each other. Peel the garlic cloves and squeeze through a garlic press over the feta. Season with salt and pepper. Take the pieces of feta and stuff them into the openings in the eggplant halves.
Drizzle the rest of the olive oil over the eggplants and bake the dish in the oven for 35-40 minutes. Remove the dish from the oven, garnish the eggplants with sprigs of thyme, and serve with pita bread or brown rice.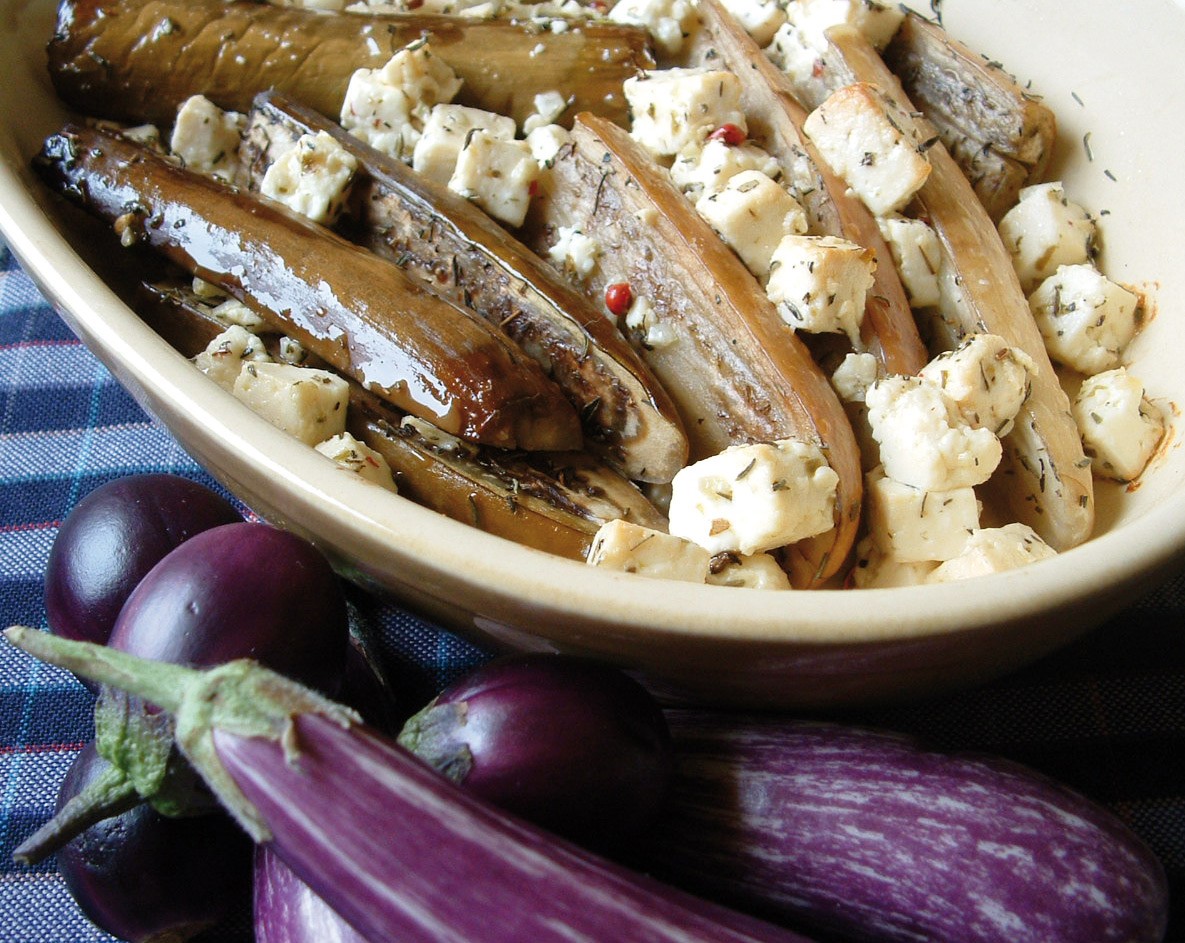 ---