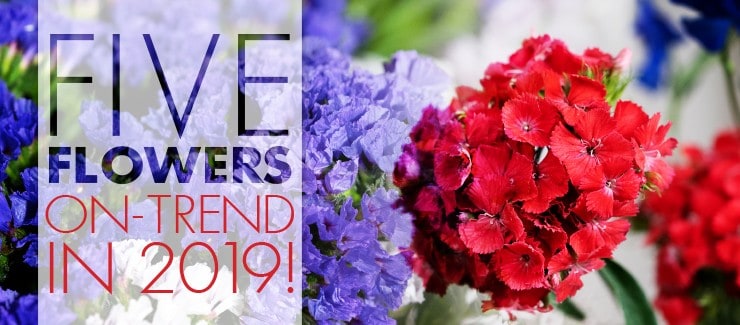 Flowers bring us joy, positivity, and happiness - and I'm here to share with you 5 flowers that are on-trend this year and will not only perk up your mood and bring some joy into your home, but they will also keep your decor in fashion and on-trend.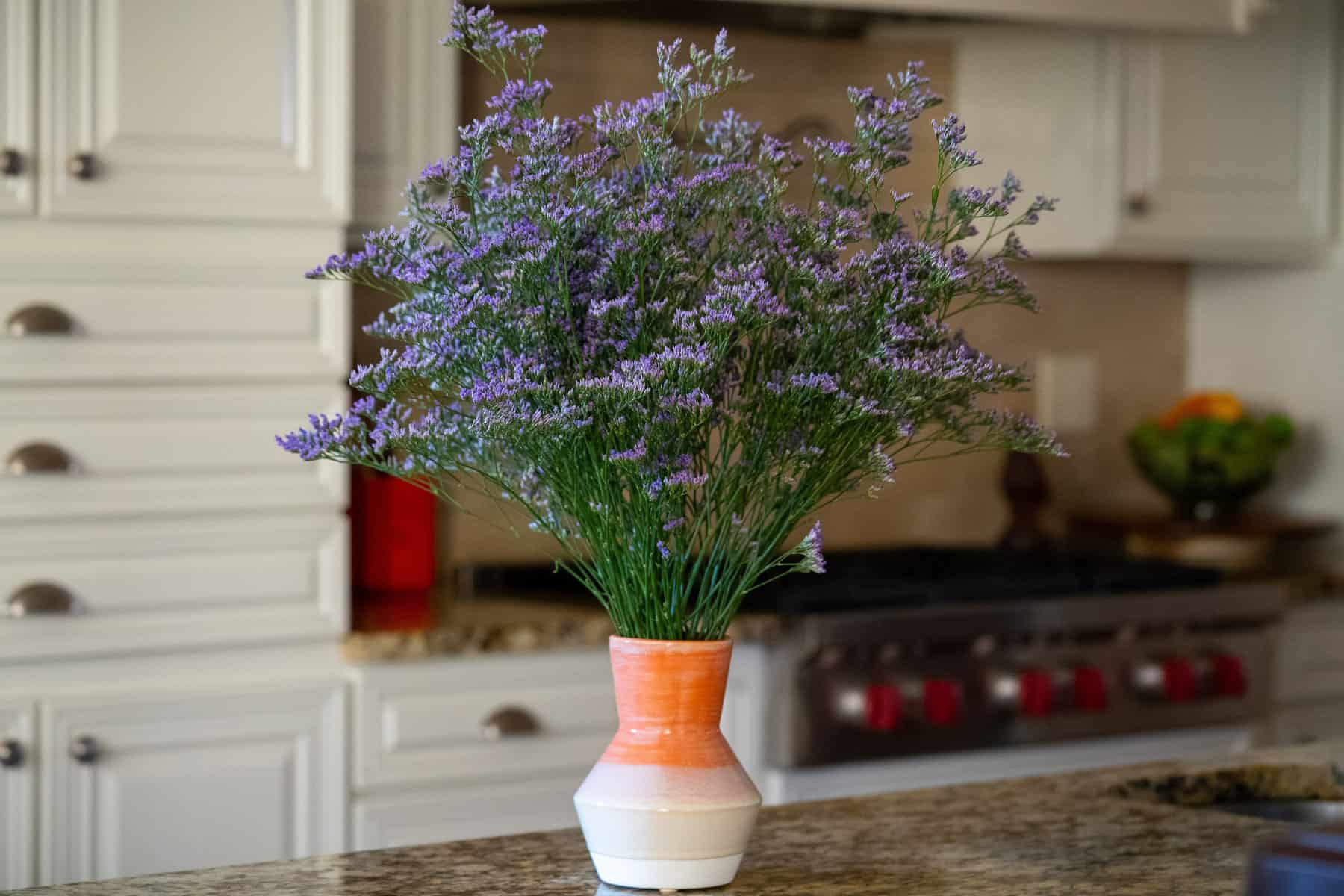 LIMONIUM SLYLIGHT
This light purple color of 2018 was so hot that it's still trending now. It goes great with all flowers and is a perfect accent to your arrangements or as a filler to any bouquet. Plus, this is the first of its kind to not have a smell!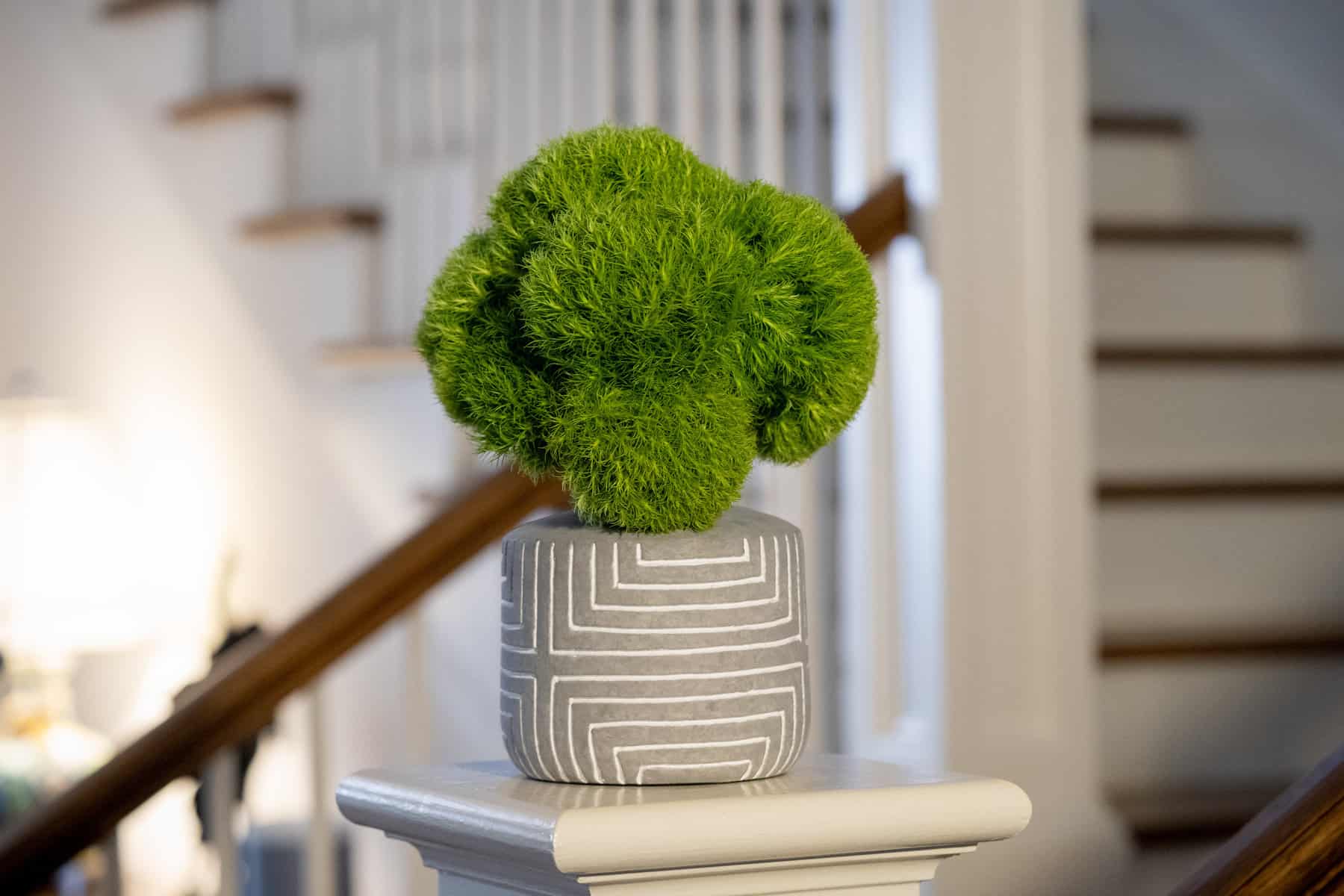 GREEN BALL
The forest look is SO on trend this year, and I love this flower's pure, rich green and this variety is the largest of its kind! The GREEN BALL is whimsical, adds such great texture to the arrangements, and lasts such a long time! Look how it adds so much to this.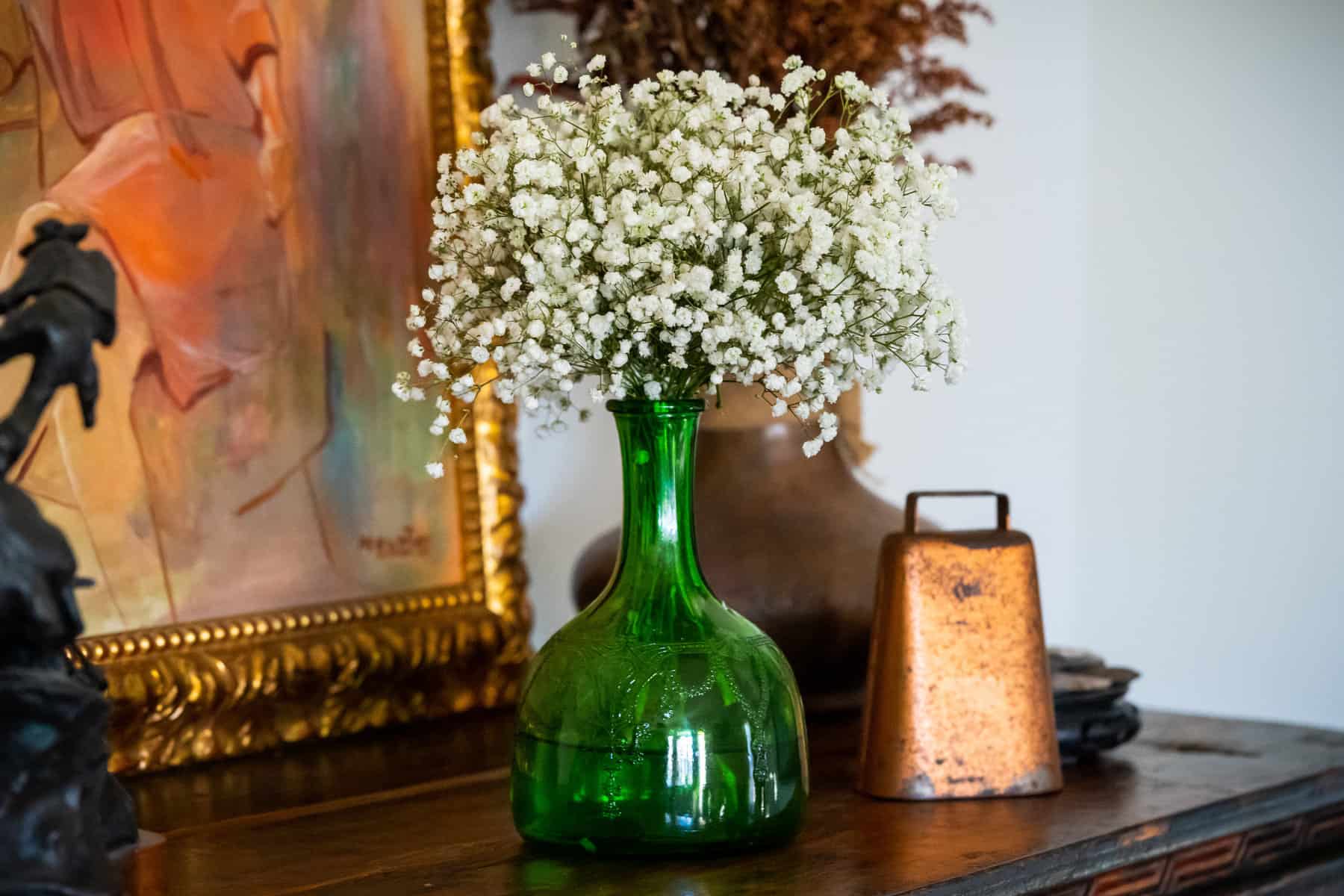 The GYSOPHILA SNOWBALL has made a comeback! It is cool and on-trend - a new favorite with the new flower enthusiasts, as it is straight-forward, affordable, and this white is so clean and fresh!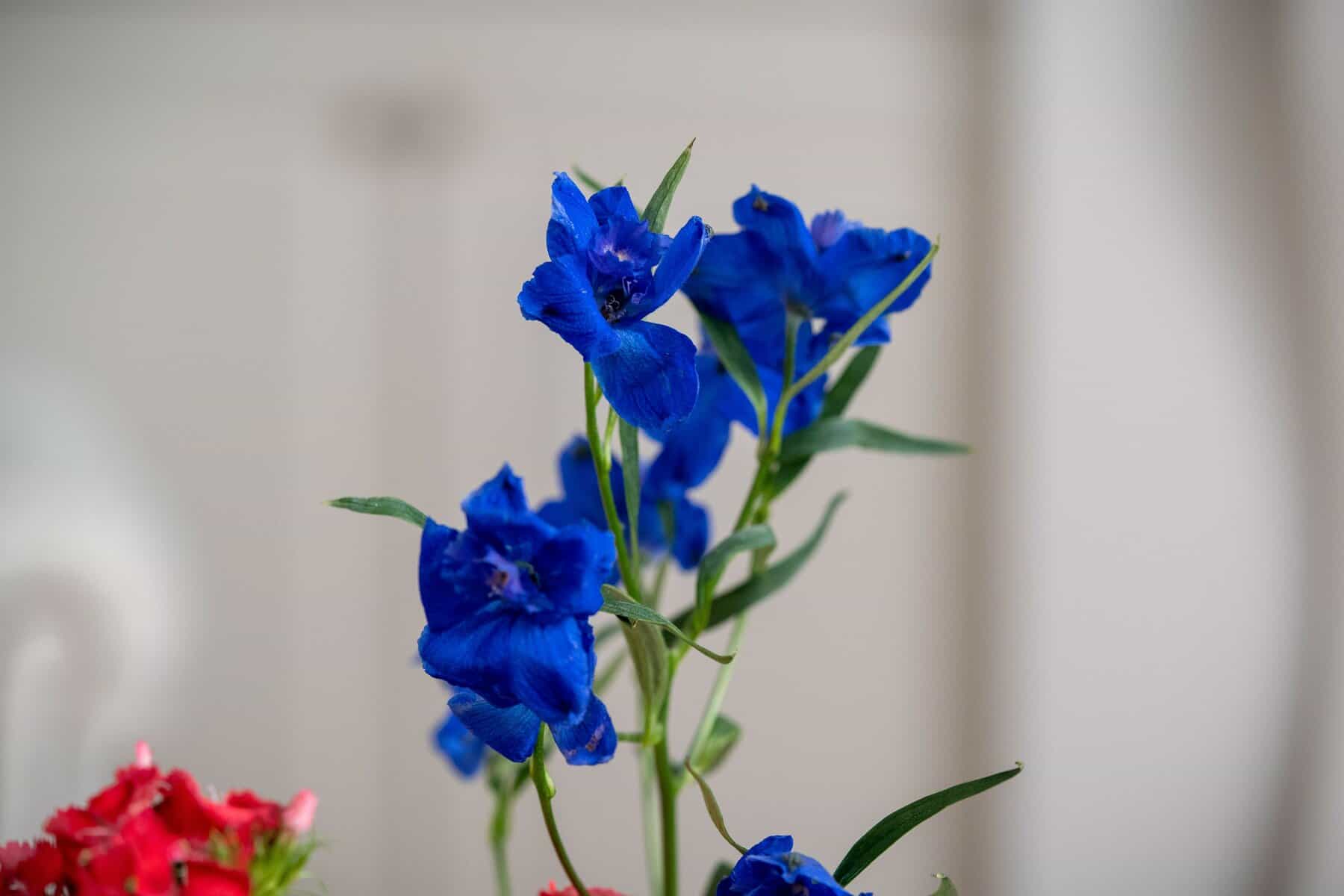 DELPHINIUM SUNSHINE This is so rich and elegant and grown in this rare true-blue color. This flower gently is the only one that has a spray with all of the flowers on top, and it gives your bouquets such an elegant, chic look!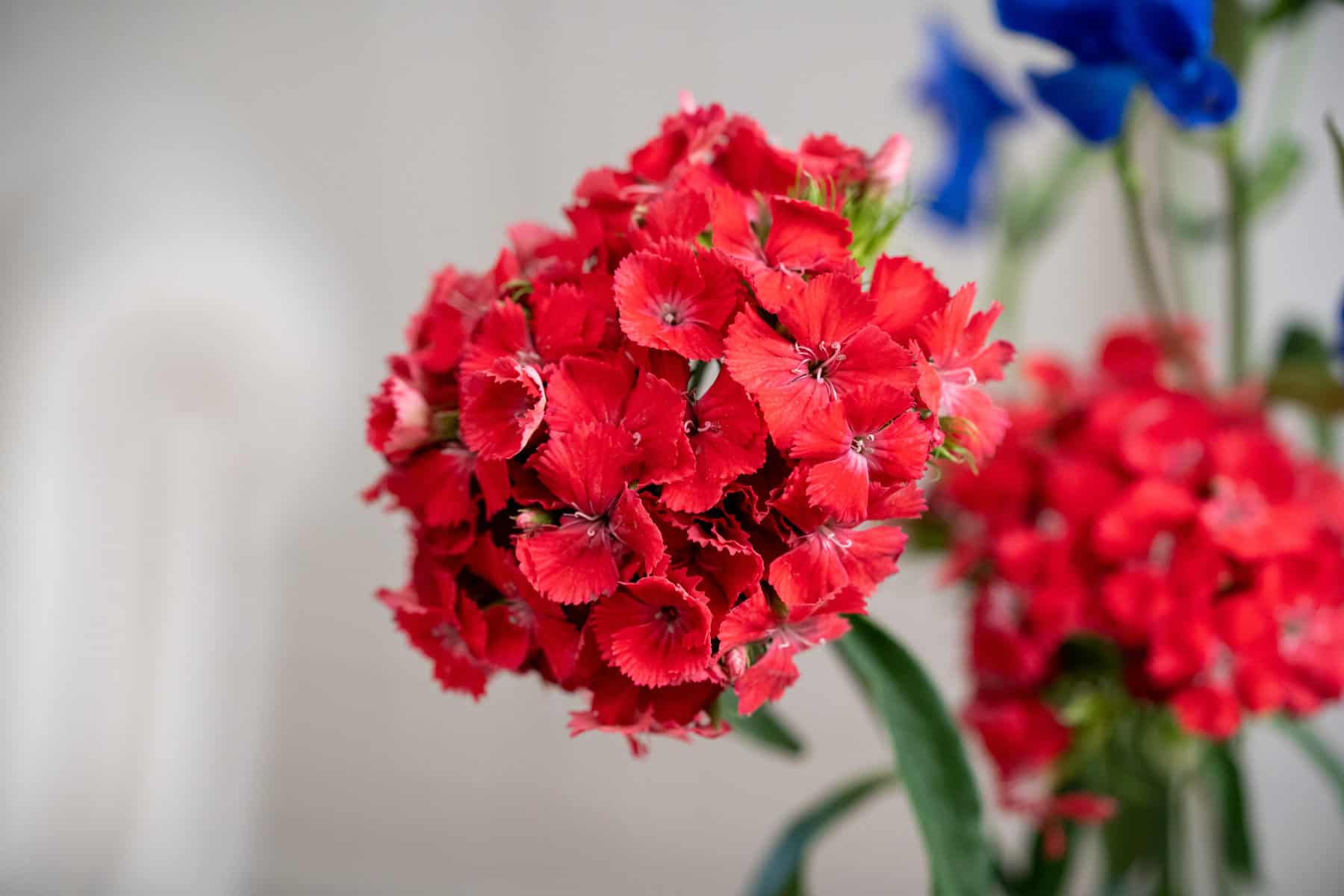 DIANTHUS CORAL
This is a long-lasting flower in the hottest color of the year - CORAL! It's hard to find any flower grown in this distinct coral, and it can really pop in an arrangement or simply paired with another color or flower or your taste. So, make sure you incorporate this flower and in this color this year!
Just having these flowers around, on display, or brightening up a corner in your home will keep you smiling, and feeling festive. And who knows? Maybe it will inspire you to share some of this happiness with your friends and loved ones, too. Hope you make it a happy and colorful year!
---