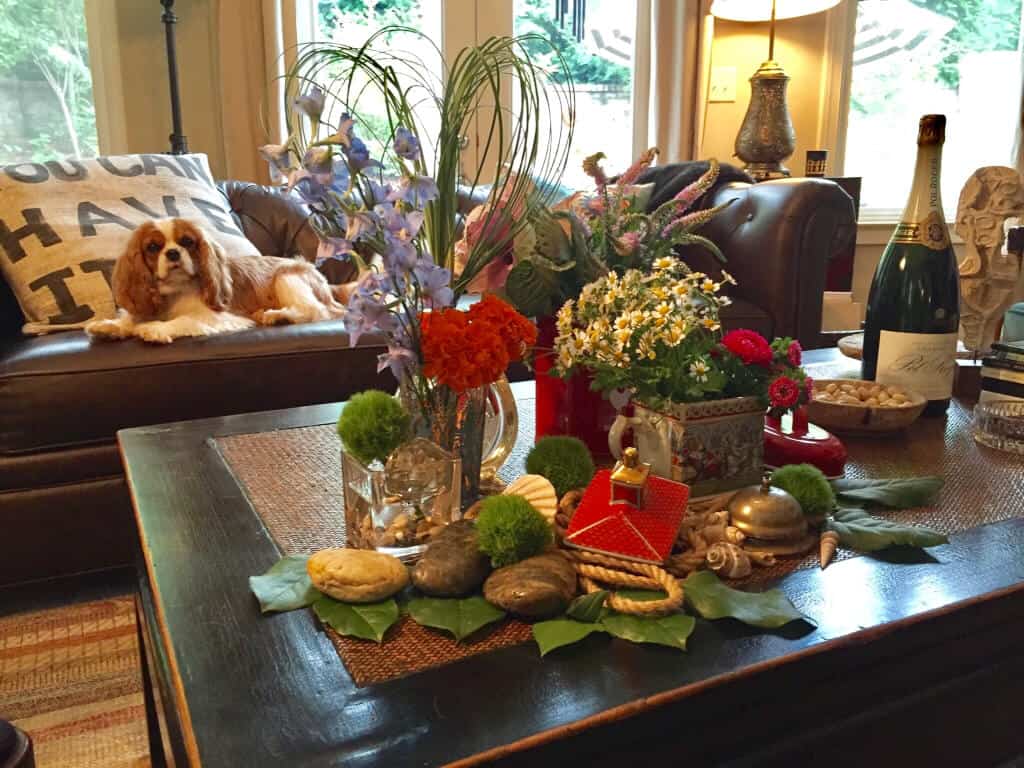 Flowers, bouquets, single stems – they could easily be everywhere you turn, adding color and happiness to your home!
Ball Horticulture Company is one of the largest floral providers to the flower industry, and they've beenperfecting flower seeds the natural way. So, some of those flowers that used to lose their petals actually last so much longer now. They continue to evolve and get stronger and more sturdy so that they'll still be those delicate little, well - flowers - but still be strong enough to last!
Floral international trend-setter Pieter Landman is more like a rock star to us! He's been behind the scenes of some of the biggest wedding trends in flowers, home interior design with flowers and simply is a guru! He flew in from Holland to show us how to not be intimidated or overwhelmed by flowers. The first thing he told us was to just use what you have, and keep it simple and artistic – and find your own style!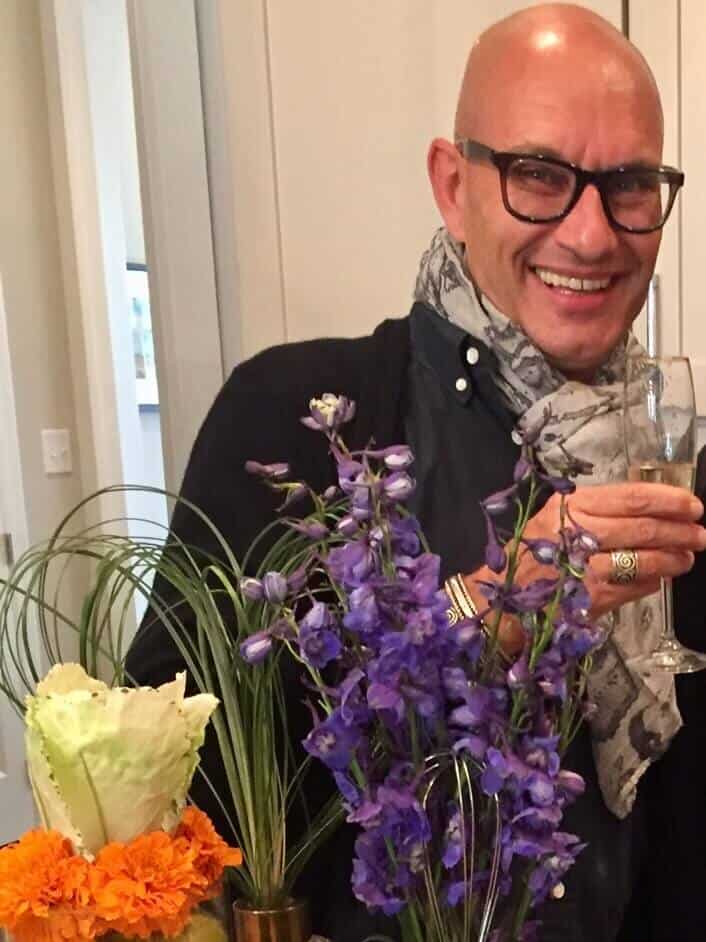 Here are a few tips we learned:
1. GROCERY STORE BOUQUETS – DECONSTRUCT!
Sometimes that's the easiest to get, the most convenient to find, but often you may not feel that the style is right for you! No worries, you can 'deconstruct' that bouquet and make it multiple arrangements across your home! Simply take the bouquets apart and that's where the fun begins.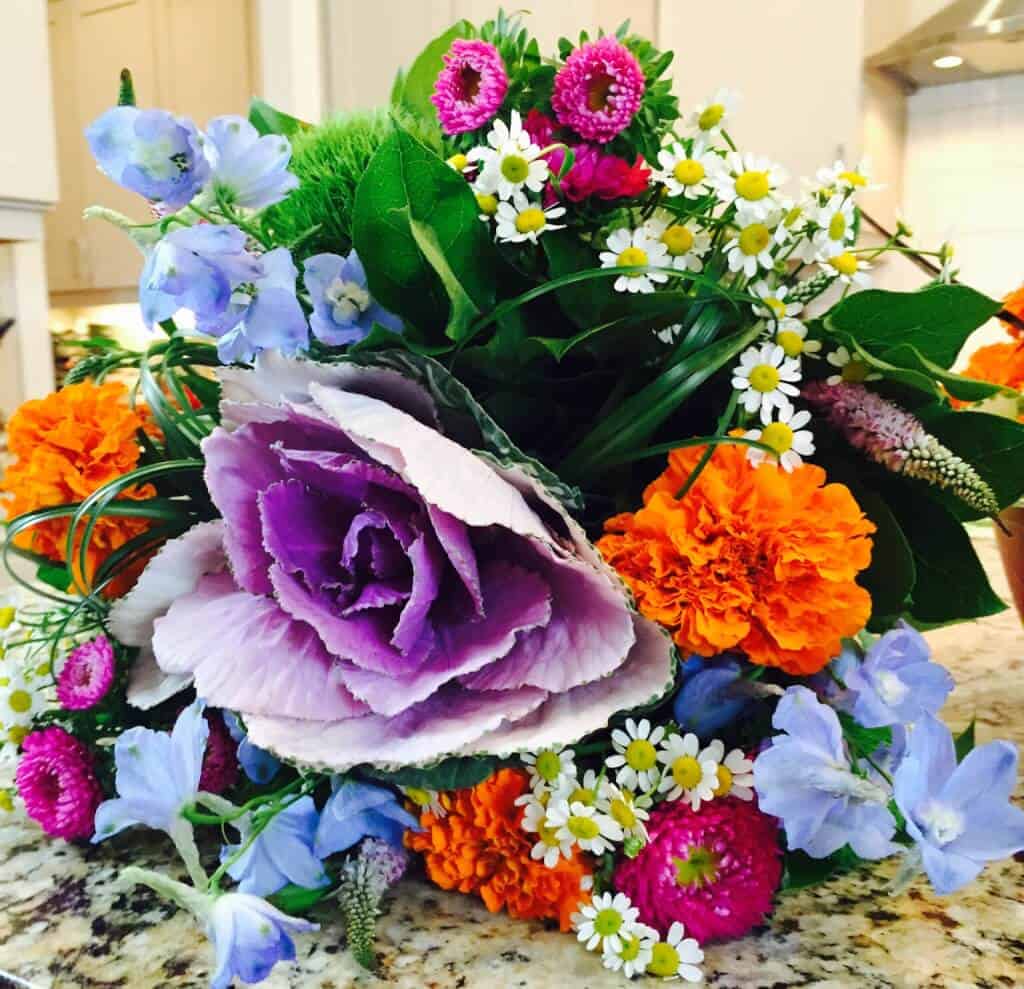 2. USE WHAT YOU HAVE AS A VESSEL
Ok, no vases? Not sure what to do with your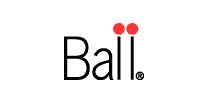 ? No worries! He showed us we could use a measuring cup! Even a whisk! We just needed some rocks, or pebbles, or shells, or marbles, to put in the bottom of the container. Then, pour water and then you are ready to go! So, we put a whisk firmly in the rocks, and now we are getting somewhere! Then, we took the long stalks of flowers and just put them through the whisk! Before you know it, you'll have your own vertical arrangement of flowers that are secure and beautiful. Just add a bit of fillers to the rim of the measuring cup, then you're set! See our video here that shows how Lourdes from Ball Horticulture Company did this herself! VOILA!
You'll also see other videos where I used this with a bundt pan, cake pan and made a vertical tower of beauty! Go for a tea pot or decanter. Whatever is on hand! See what we mean? You can use ANYTHING!
3. ASSORTMENTS - LIKE A COLLAGE
Once you'e gotten creative with what you're doing and using you can also bunch them together! So you could put a few items together in a group, then take some of the ancillary leaves and simply place around the containers! Add a few rocks or perhaps some burlap ties or some little fillers. Then place the flowers together on your coffee table, kitchen island, entryway. Now you have colorful 'art' arrangements with your flowers!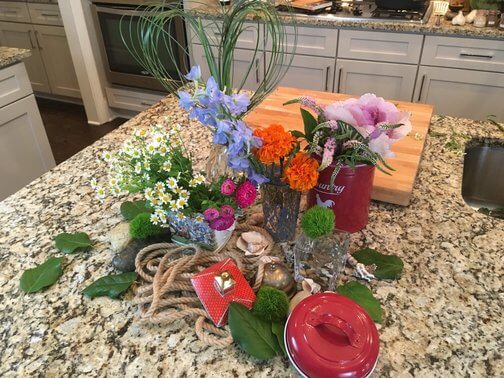 4. YARN? YES, YARN!
Turn into the craft store next time you're driving past one and get some goodies! Buy some neutral spools of yarn and some colorful or neutral bows or ties. (Get some colorful pebbles, too, while at it!) Then put a rubberband around the middle of the spool, once you've taken the label off, of course. Now you have an 'hourglass' shape yarn. Then take one of your ties and tie a small bow around it. Put some rocks or pebbles into a vertical vessel, perhaps a glass vase. Then place the yarn on top of it, and now fill half of it up with water. You're almost there! Now, take a few stems of your fave flowers and put that in the center of the yarn. Wow! What a cool arrangement you now have! You are done! Decorate it more if you'd like, but it is simple and elegant, chic and artsy!
You can wash the yarn and reuse it – just as if you were washing a sweater!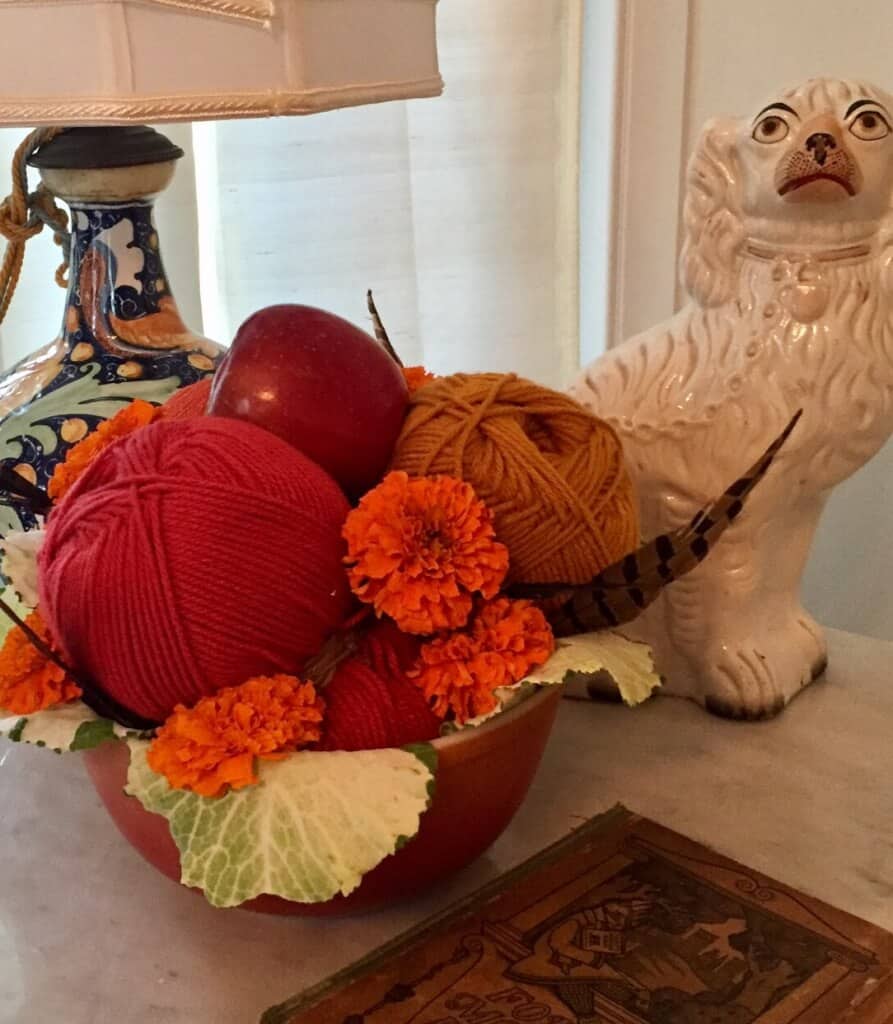 5. FLOWERS CHANGE YOUR SURROUNDING, MOOD AND HOME
Flowers make us feel special, happier, and our mood is brighter. Ready to refresh your living room for fall? Add flowers in burnt orange, gold and rust tones. You didn't need to spend a fortune on new furniture or pillows, just get those flowers at your grocery store or local floral shop. Want to accent a color in your room? Add that color around the room in flowers! Before you know it, you're updating your look in your home in a snap! Plus, you'll feel like you're walking into a magazine shoot for an interior design mag! Pretty cool - and all done with flowers!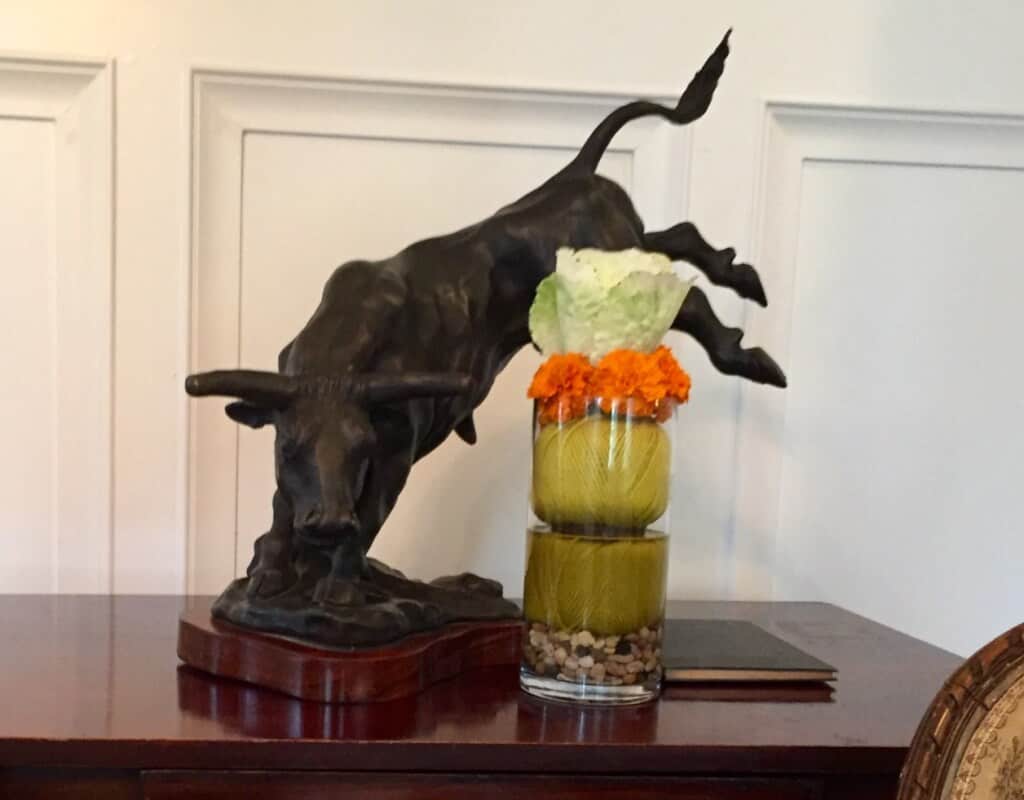 Hope that you've enjoyed these awesome tips, courtesy of . They're coloring the world with flowers – and for that, we are so grateful!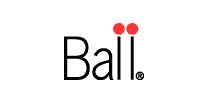 ---