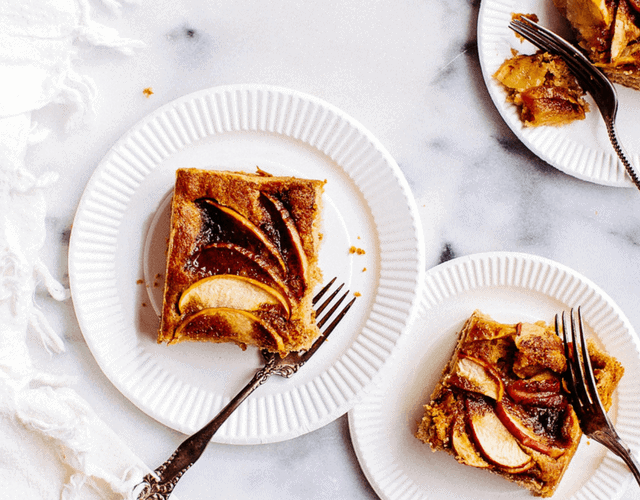 Apples are as American as the Fourth of July; and speaking of summer festivities, we have several apple recipes we found that are perfect for your sweet tooth.
We have created many terrific desserts with the 5th generation family farm apple experts Fowler Farms. They handle every apple with the utmost care, making sure they are safe and unblemished by the time they reach us! From keeping their delicious 23 different apple varieties under close supervision from seed to harvesting; and even then from sorting to packing! The Fowler Farms apples are truly watched closely during every stage in an apple's 'lifetime!'
Fowler Farms apples are the stars in these following recipes that will certainly liven up any of your upcoming outdoor cookouts or picnic. Here are a few that we think are each a must-try!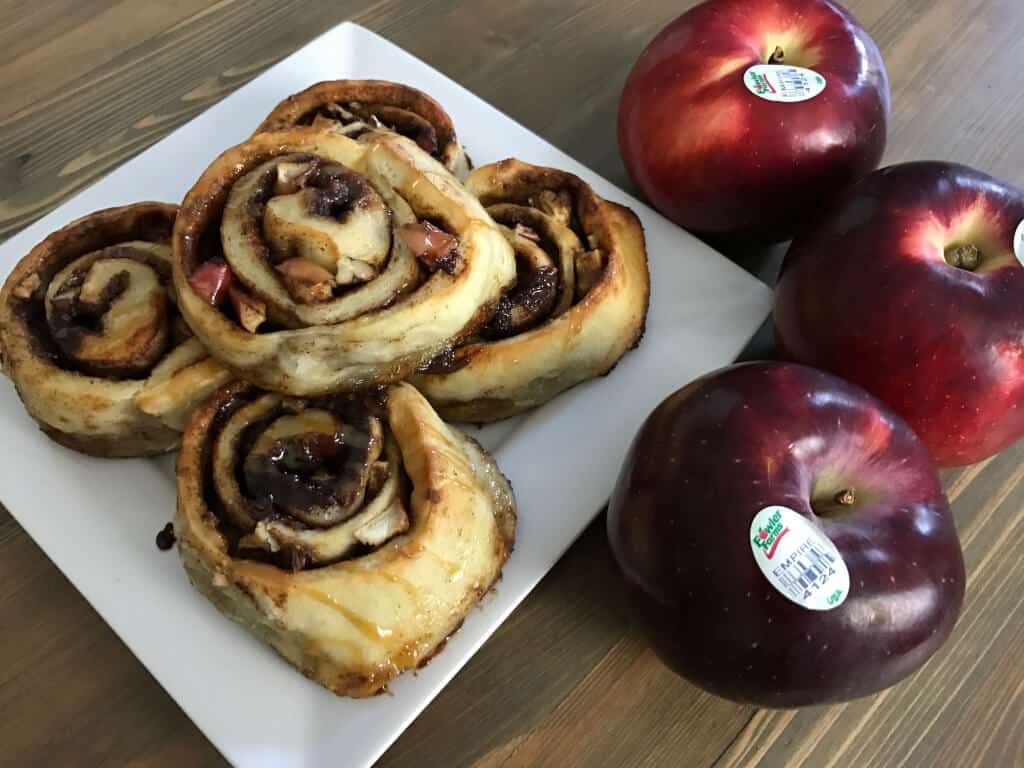 These Apple Cinnamon Rolls are so delicious, and easy to make, too! We used store-brought pizza dough to cut back on the time, and the mess, of a traditional cinnamon roll recipe. Fowler Farms Empire Apples takes this recipe to the next level - they add just the right amount of sweetness, texture, and flavor that you and your friends will love!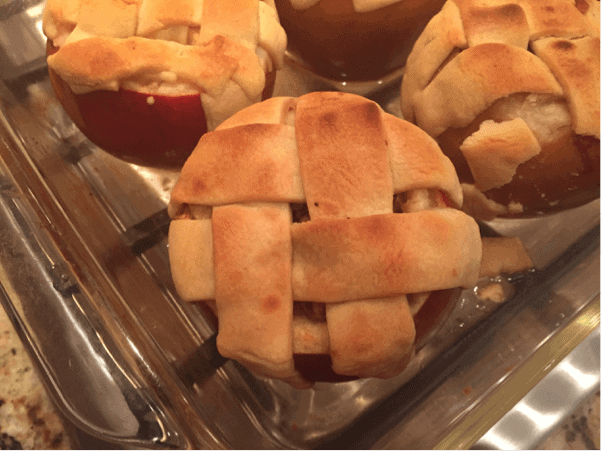 We love this recipe, it's such a fun spin on a classic! They're just the perfect size for everyone to enjoy their own little Apple Pie dessert. Fowler Farms McIntosh Apples are great for this recipe, because the apple itself cooks down very quickly - you won't spend hours in the kitchen making this pie recipe! Top each apple pie with a caramel drizzle, and vanilla ice cream, and you're ready to dig in.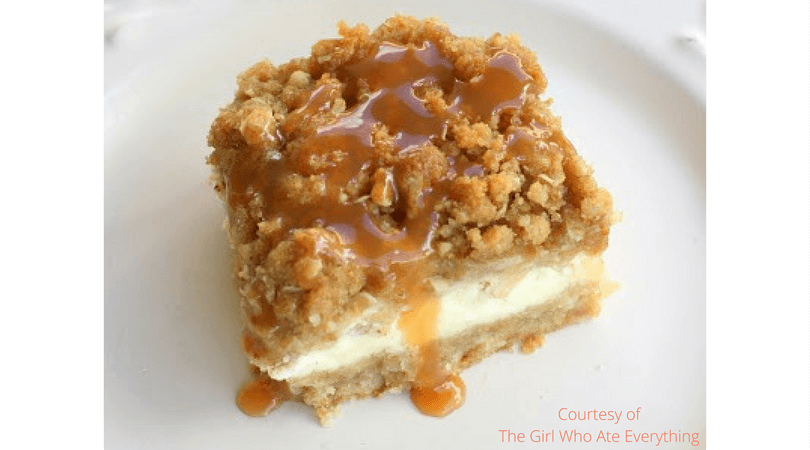 Finally, we have the mouth-watering Caramel Apple Cheesecake Bars from The Girl Who Ate Everything. These bars may be a little messy, but it's worth every bite!
What You'll Need:
2 cups all-purpose flour
1/2 cup firmly packed brown sugar
1 cup (2 sticks) butter, softened
3 (8-ounce) packages cream cheese, softened
3/4 cup sugar , plus 2 tablespoons, divided
3 large eggs
1 1/2 teaspoons vanilla extract
3 Granny Smith apples , peeled, cored and finely chopped
1/2 teaspoon ground cinnamon
1/4 teaspoon ground nutmeg
1 cup firmly packed brown sugar
1 cup all-purpose flour
1/2 cup quick cooking oats
1/2 cup (1 stick) butter, softened
1/2 cup caramel topping for drizzling after baked
How You'll Do It:
Preheat your oven to 350 degrees.
Combine flour and brown. Mix in butter until mixture is crumbly. Press this evenly in a 9x13 baking pan lined with foil. Bake for 15 minutes or until lightly brown.
For the cream cheese mixture, beat cream cheese with 3/4 cup of sugar with an electric mixture until smooth. Then add eggs, one at a time, and vanilla. Stir to combine, and pour over warm crust.
For the apple mixture, stir together chopped apples, remaining 2 tablespoons of sugar, cinnamon and nutmeg. Spoon over cream cheese mixture.
For the streusel topping, combine firmly packed brown sugar, all-purpose flour, quick cooking oats, and 1 stick of butter with your hands. Make sure their clean!
Sprinkle streusel topping over apples. Bake for 40-45 minutes or until filling is set. Drizzle caramel topping and let it cool.
Serve and enjoy!
I'm so glad I got to share such deliciously easy innovative takes on the classic American pie before the holiday. Fowler Farms apples in these bars are sure to have everyone begging for more! I know I'll have to fight for them at our family picnic!
We at Farm Star Living hope everyone has a safe and Happy Fourth of July!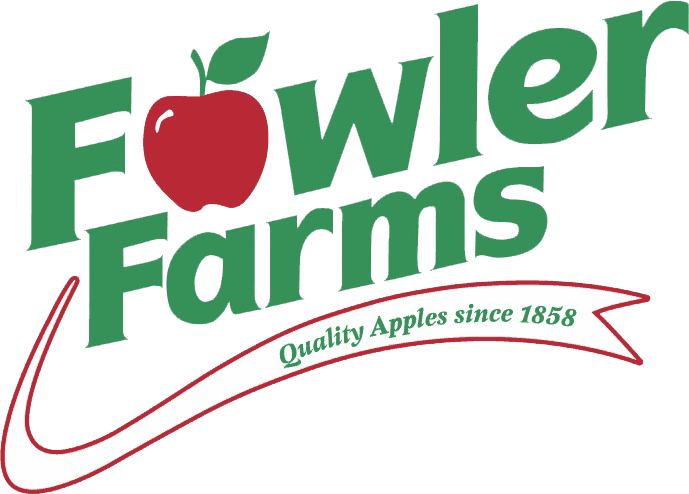 ---