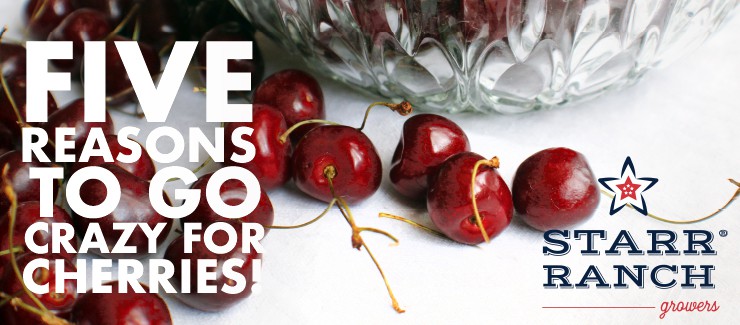 Cherry pie, cherry cobbler, cherry bars, cherry jam, and cherry crumble – YUM! However, these scrumptious recipes aren't the only reasons you should be adding cherries to your grocery list this summer. Cherries are also chock-full of health benefits, and they are in season right now! The United States is the world's second-biggest producer of cherries, most being grown in Washington, California, Oregon, Wisconsin, and Michigan. We are particularly passionate about the cherries grown by Starr Ranch® Growers – they consistently provide the same passion, expertise, and careful supervision to cherry growing that they give to growing their premium tasting and quality apples! Lucky for us, we can find them now at stores across the USA.
Here are five reasons to go crazy for cherries and here's the extra good news – these are all reasons to promote your good health!
1. Vitamin A
Cherries actually contain 19 times more vitamin A than blueberries! Vitamin A helps to support your vision, immune system, reproduction, and helps the heart, lungs, kidneys, and other organs to function.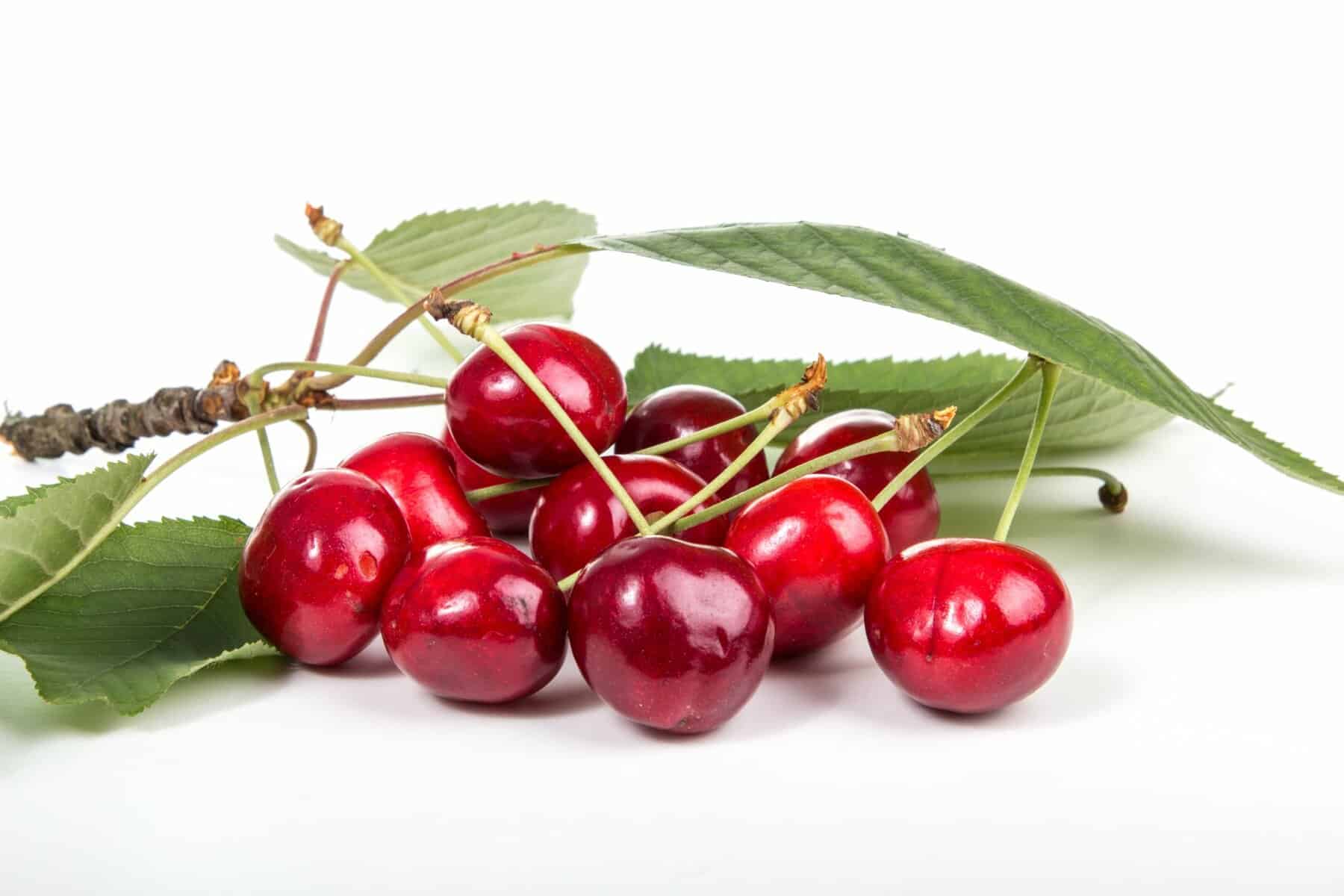 2. Melatonin aka "The Sleep Hormone"
Cherries are one of the few food sources that contain amounts of melatonin. Melatonin is a hormone that helps to regulate the sleep cycle and promote healthy sleep patterns. Feeling restless and out of whack? Snack on some cherries after dinner for a sweet, healthy, and sleep-promoting dessert!
3. Low in Calories – High in Flavor!
The next time that snack-attack hits, grab a big handful of healthy cherries! Just one cup of cherries is only about 77 calories. Add fresh cherries to granola, cereal, yogurt, and just about any dessert recipe. Get the recipe for our delicious Fresh Cherry Crumble here.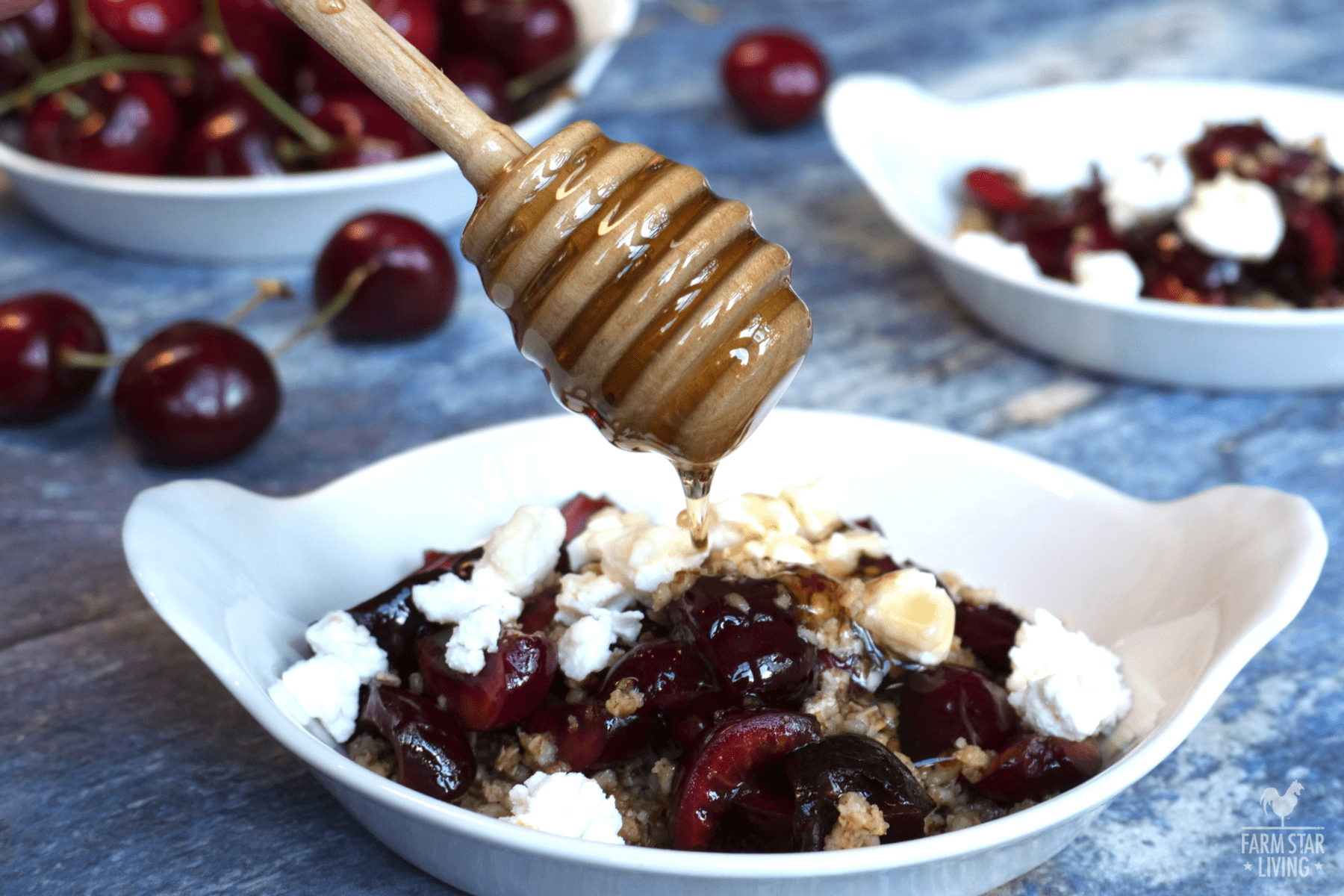 4. Vitamin C rich!
One cup of cherries provides 25% of the recommended daily value of Vitamin C! This will help keep your immune system strong and at its peak. This is especially helpful given the situation we've all been facing. A healthy immune system with high Vitamin C is paramount to our good health – and staying that way!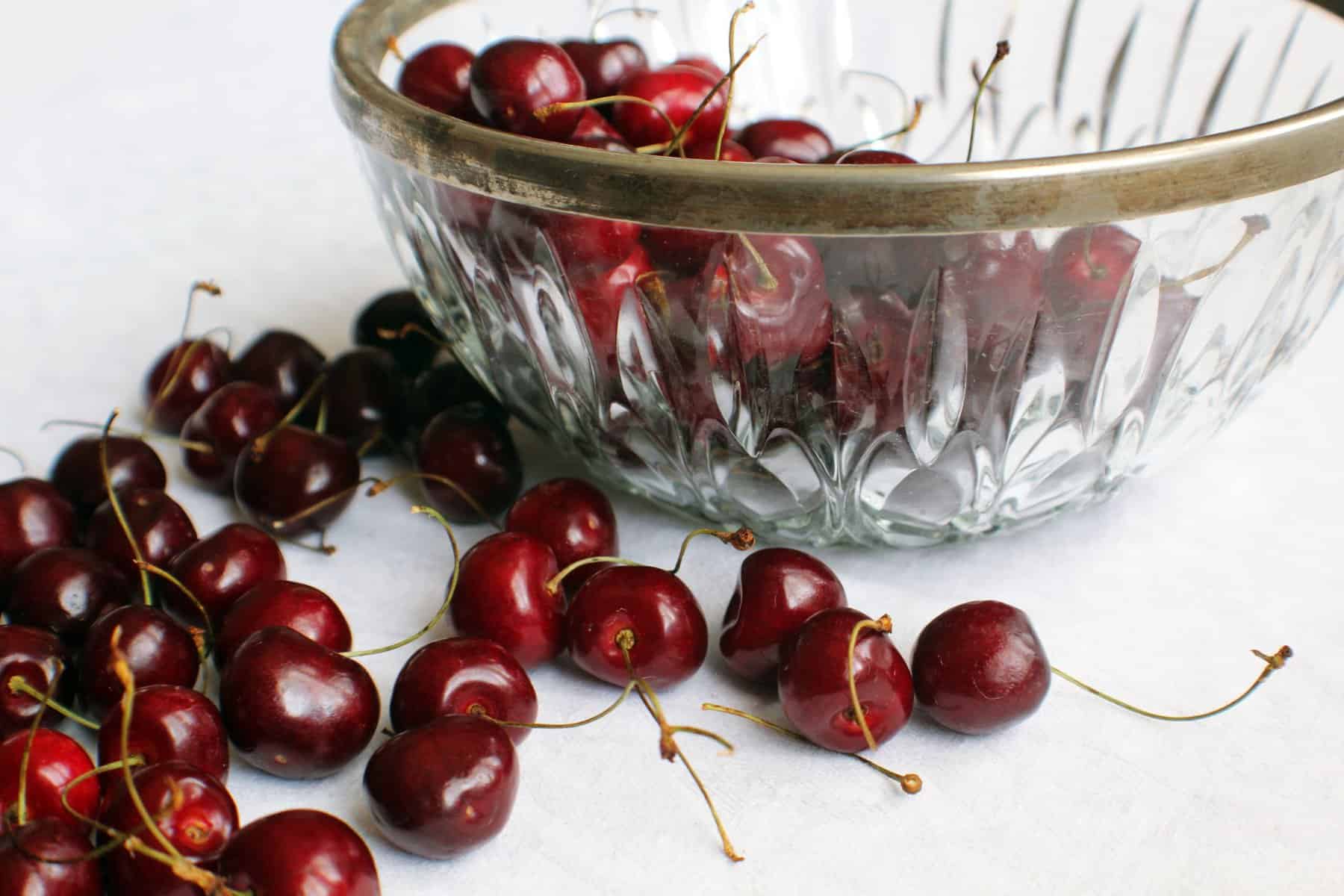 5. Super Superfruits
Cherries are so packed with anti-oxidants that these little burst of goodness are actually considered a "super fruit!" There's another good reason to just pop one in your mouth - raw or added to one of your favorite breakfasts, salads or desserts! And, they're even good for your tummy and help with digestion.
BONUS TIP: Cherries freeze well, so stock up on cherries this summer so you can enjoy your favorite cherry recipes all year long!
Our friends at Starr Ranch® Growers have been growing farm-fresh fruit in the state of Washington for over 75 years! Prime orchard real estate in the lush Pacific Northwest grants Starr Ranch® Growers a long cherry season, typically lasting from May until August. Yeah - more opportunities for more delicious cherry recipes, all tasting fresh, sweet and just the right amount of tart. As one of the premier growers and shippers of sweet Northwest cherries, Starr Ranch® Growers moves an impressive 2.5 million cartons of cherries each year!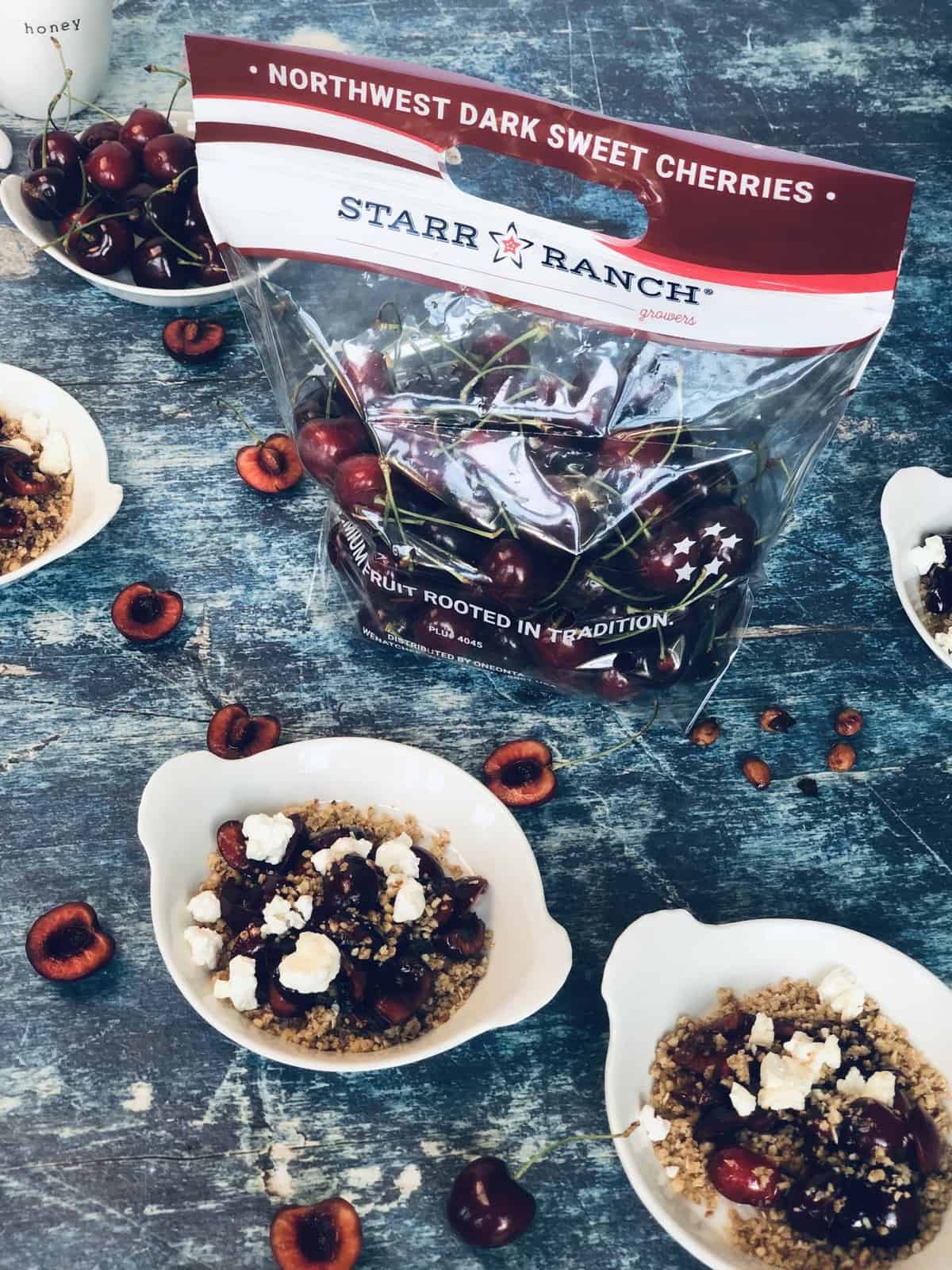 ---