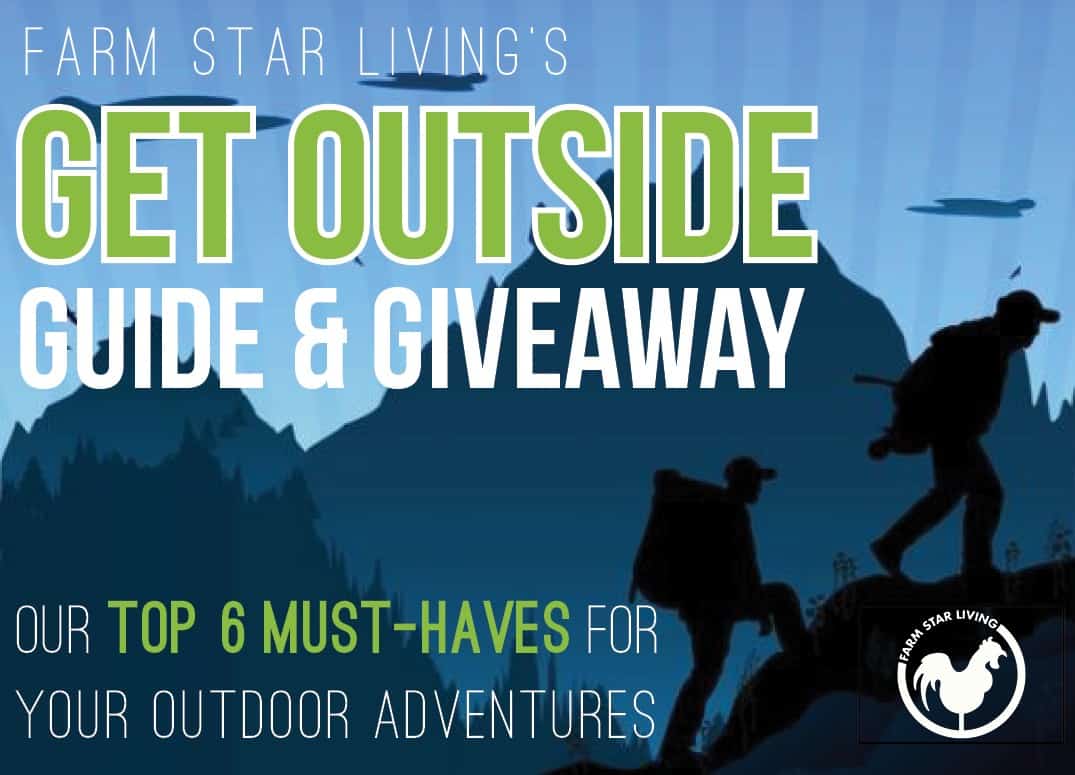 Spring has sprung, summer is just around the corner, flowers are blooming, and temperatures are rising. Right now is the perfect time to GET OUTSIDE! Go for a hike, hit the beach, or maybe even take a road trip to a farm. Doesn't matter what you do as long as you GET OUTSIDE!
We have rounded up some of our favorite must have products for all your outdoor adventures! Oh and you're in luck..... you can win them! Enter on our Facebook page between May 7th - May 21st. Check out all of these amazing companies and GET OUTSIDE!
STATE Bags: $55-$225
While you're on your outdoor adventures, you need something reliable to help carry your sunglasses, sunscreen, snacks, and more. Or do you plan on carrying everything in your arms? Remember you only have two arms, and I think you'll want some help! Why not choose a backpack that is not only stylish and reliable, but an amazing bag that also gives to American children in need as well! It's a two in one deal! It not only helps you, but also helps others!
STATE is a partnership between a husband and wife duo, Scot and Jacqueline Tatelman, and they have created STATE as a for-profit company with a non-profit pedigree. They have always had eyes for style, while their hearts have always been with kids growing up in America's most at-risk neighborhoods.
In 2009, they founded Country Roads Foundation - a non-profit organization that has served thousands of kids from East New York, Bedford-Stuyvesant and Red Hook, Brooklyn. After watching countless amounts of kids carrying their possessions in trash bags, Scot and Jacq formed STATE Bags, a company that promises to not only deliver a new backpack, but to also provide kids with the tools to reach their fullest potential and better their communities...and to always have their backs.
Follow STATE on Social Media! Facebook : Twitter : Instagram
Panda Bamboo Sunglasses: $120
You need something to protect your eyes from the bright sun, so sunglasses are a must! They look great on everyone and more importantly they help you see where you are going! And that's important when you adventuring outdoors! This great company also provides a pair of glasses, when you buy a pair. Another two in one deal! You get to have your vision while giving someone else theirs!
Panda is on a journey to change the environmental and social impact of sunglasses. They produce high-end sunglasses handcrafted from sustainable bamboo. What's more, each purchase gives the gift of vision to someone in need. Through their partnership with Optometry Giving Sight, they have found a unique opportunity to help grow organically alongside a non-profit organization.
For every pair you purchase, the Panda and Optometry Giving Sight partnership will provide an eye exam to a person in need and a pair of prescription glasses, changing someones life. Their team works with the non-profit to help train and establish eye care centers around the world.
Follow Panda on Social Media! Facebook : Twitter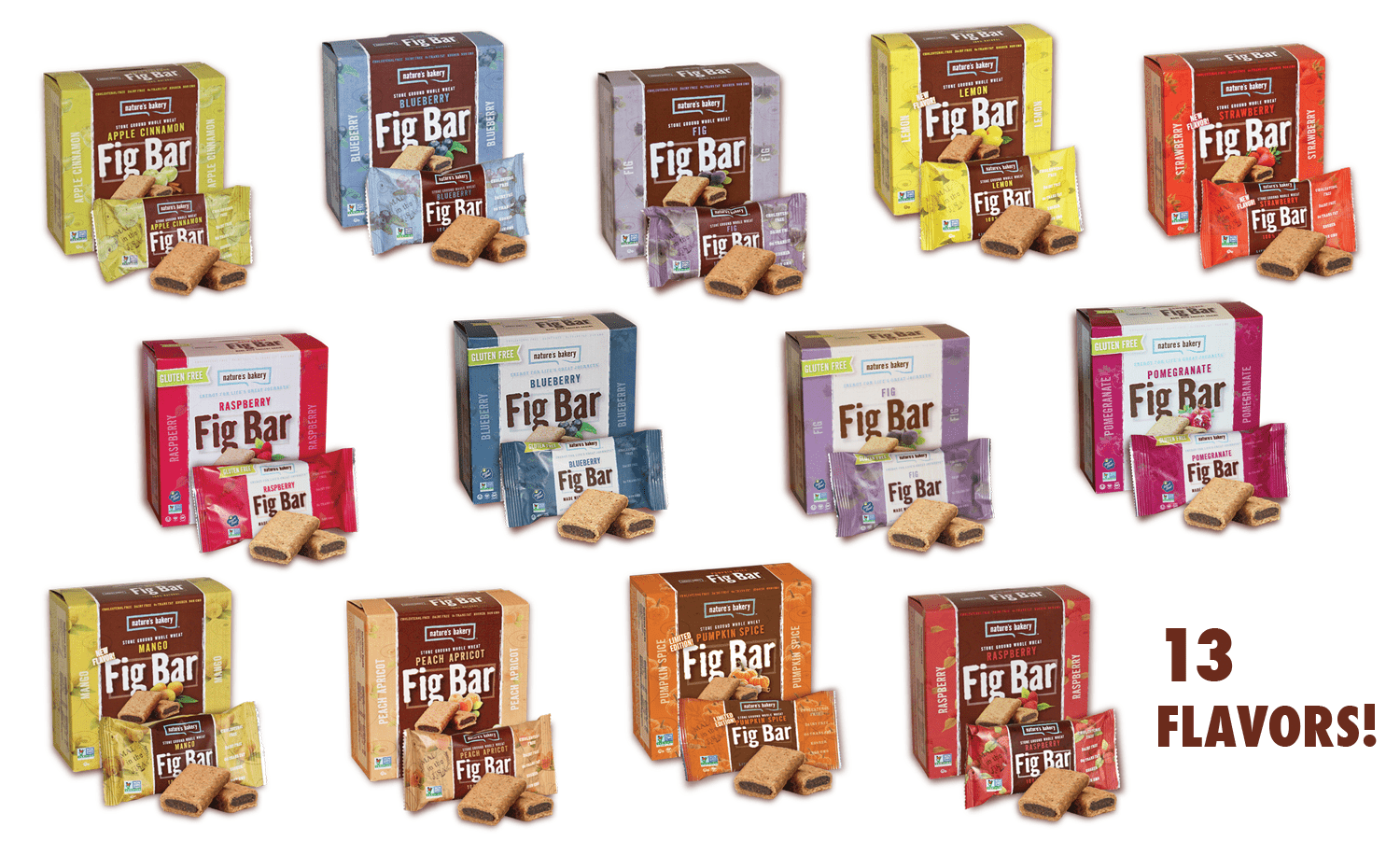 You can't be distracted but the loud rumbles of your stomach! These delicious bars will help you fill up, and are good for you as well! They are the perfect size snack to give you the energy you need to keep going!
Nature's Bakery is a brand that will quickly become a staple on your grocery list! They that support health conscious living and active lifestyles with their "4 pinnacles of achieving balance - nature, activity, nutrition and community." They only use thoughtfully crafted ingredients for their bars that make for the perfect on-the-go snacks that people can feel better about eating. They also take that extra step to create foods that are Non-GMO Project Verified, Vegan and Kosher Certified!
Follow Nature's Bakery on Social Media! Facebook : Twitter : Instagram
Comfort is very important on outdoor adventures, and these yoga pants have comfort written all over them! Instead of pulling on your uncomfortable clothes, these pants will make you feel free and give you the confidence to overcome any obstacle that may stay in your way. They are also super stylish, and you can get them in many different designs!
Everyone has a different dance to a beat, stretch with the yogi, run to the highest peaks, hike in unexplored territories, and swim where the ocean becomes one. They are teeki, and they take water bottles and turn them into clothes, giving them purpose again through an eco-friendly process. They support you with your active lifestyle and adventures; yoga, gym, workout, surf, sports, dance, flow and constantly moving forward with your body, mind, and spirit.
Follow Teeki on Social Media! Facebook : Twitter : Instagram
Badger Sunscreen and Bug Repellant:
It is very important to protect yourself from the harmful rays of the sun, and sunscreen is key! This company makes some of the purest sunscreen with all natural, organic ingredients! While there sunscreen helps protect you from the sun, they also have a purely, organic bug repellant to protect from those pesty little buggers that you may encounter along you way.
Badger is a small, family-owned & family-friendly company nestled on the banks of the Ashuelot River in rural Gilsum, New Hampshire. They blend organic plant extracts, exotic oils and butters and beeswax, and make healing balms, lip balms, safe mineral sunscreens and other personal care products that work and feel remarkably good. Their products are uniquely formulated blends of the finest organic ingredients available anywhere in the world. Their Philosophy of Formulation is simple: make products for people they love, and then share them with the world. They combine years of tradition, research, and lots of love to create products that work as well as you expect them to.
Follow Badger on Social Media! Facebook : Twitter
Drinking water and keeping yourself hydrated is one of the most important things that you need to do during any rigorous activity! The Citrus Zinger not only holds fresh cold water for you but it also allows you to add fresh juices from fruits as well! It is the perfect bottle to take anywhere with you, and helps you stay hydrated with some cold H2O and fresh citrus.
The
Citrus Zinger
is so simple, so easy, and so tasty! It is designed so that you can add fresh citrus juice from lemons, limes, clementines, and more! You can create so many different delicious infused water drinks that you can take on-the-go with you! All you have to do is simply unscrew the bottom cup of the Zinger, flip the vessel on the top cap, and press a citrus half into the reamer. Screw back on the bottom lid, add water through the cap opening, shake & enjoy!
The Zing Anything products are designed with the purpose of extracting the essence of all natural ingredients and allowing these flavors to infuse directly into a liquid of choice. When using fresh ingredients like fruits/vegetables, you naturally infuse all of their vitamins, minerals and nutrients into your water! They strongly believe in the infusion of farm fresh ingredients and strive to create innovative tools to harness this power.
GOOK LUCK AND ENTER OUR GIVEAWAY ON OUR FACEBOOK PAGE NOW! HURRY, IT ENDS SOON!
---