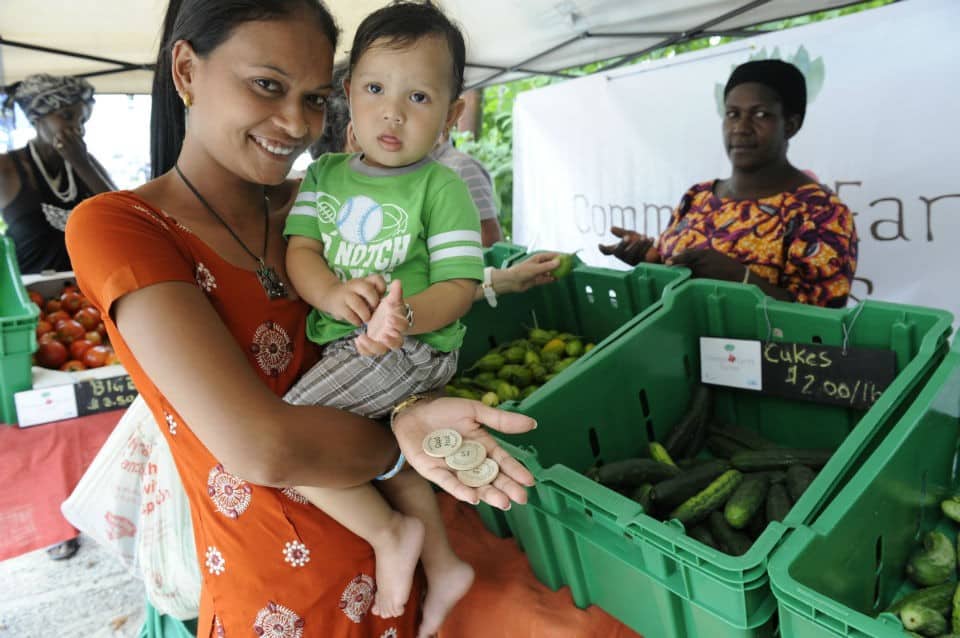 Meet Ashley Gaudiano, Communications Outreach Manager, of Wholesome Wave, who was kind enough to guest blog for us and let us all know more about this impactful and trend-setting organization. Please take a moment and see what they are doing, have done and where they're going! Let us know your comments - posts are being added below soon; but in the interim, please email us at editor@farmstarliving.com!
Wholesome Wave is changing the world we eat in. A national nonprofit that strives to create a vibrant, just and sustainable food system, Wholesome Wave sees food as a powerful binding force that has a monumental impact on environmental, social, economic and human health.
Through initiatives in 25 states and Washington, D.C., Wholesome Wave works to make healthy, fresh food affordable and available for everyone. In doing so, people living in poverty have the opportunity to make a choice about what to feed their families. The result is better health, a strong sense of community and a feeling of empowerment for low-income citizens.
Wholesome Wave's hallmark initiatives are primarily found at farmers markets. Their first initiative, the Double Value Coupon Program, allows people using food stamps to receive additional money to spend at participating farmers markets on the purchase of locally grown, fresh fruits and vegetables. Our neighborhood farmers receive additional revenue through this program, increasing their income, and our local economies are improved because money is being spent within the community on local food.
Recognizing the need for a program focused specifically on combatting the obesity epidemic in our country, Wholesome Wave launched the Fruit and Vegetable Prescription Program. This program is exactly as it sounds – low-income patients suffering from diet-related diseases such as Type 2 diabetes receive a prescription from their doctor for fresh fruits and vegetables. The patients can redeem the prescription at local farmers markets. They also meet with a nutritionist to set healthy eating goals and discuss healthy food options. With the prescription, patients and their entire family are able to afford the types of food that can improve their health. Wholesome Wave has seen nearly half of patients decrease their Body Mass Index (BMI), a leading indicator of good health.
Both Wholesome Wave's Double Value Coupon Program and Fruit and Vegetable Prescription Program place an emphasis on making healthy foods more affordable for shoppers at farmers markets. Their Healthy Food Commerce Investments team expands on this, with the goal of making locally and regionally grown food easily available to a wider breadth of people by using institutional and retail settings – grocery stores, schools, corporate cafeterias, hospitals and restaurants. Currently, it is not easy for a school food manager, cafeteria chef or large grocery chain to consistently purchase and sell large amounts of local farm products. Regional food hubs are working to make it easier to source local in these settings by aggregating, distributing and processing products from regional farms and food producers – farmers, fishermen, dairy and livestock producers. The HFCI team works with these food hubs so that they are in a position to efficiently, safely, and reliably supply locally and regionally grown food.
To learn more about how Wholesome Wave is changing the world we eat, you can visit www.wholesomewave.org or follow them on Facebook, Twitter and Instagram.
---