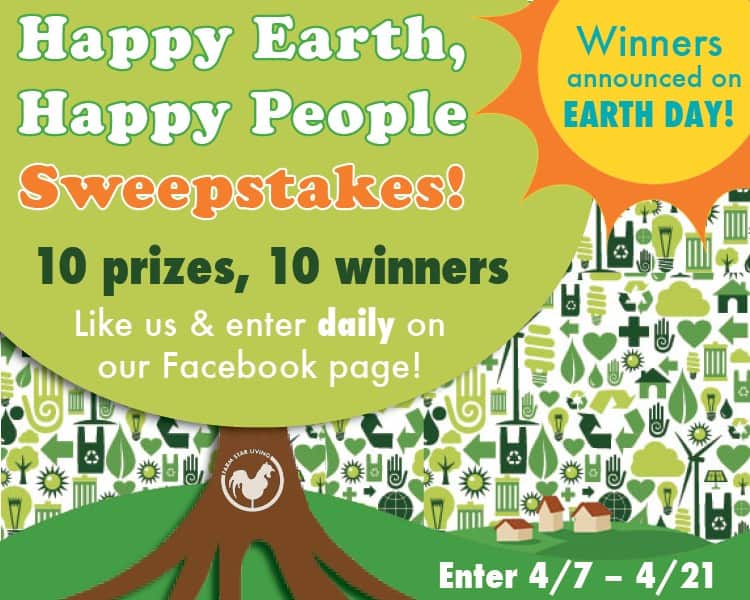 In honor of Earth Day, we want to share with you some of our favorite products from companies that truly care. These wonderful companies each do amazing things to try to leave this world a little better than they found it. Whether it's creating new products from recycled materials, promoting sustainable practices, or making it a mission to give back, they all deserved to be recognized and celebrated!
Hey, guess what!? Like us on Facebook and enter to win between April 7th and April 21st. Winners are announced on Earth Day! Please remember to do your part to take care of our Earth – we only get one! Happy Earth = Happy People!
Show these wonderful companies a little love by liking/following them on social media!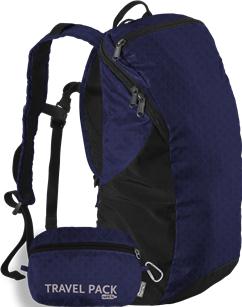 Reusable Travel Pack from ChicoBag: $29.99
ChicoBag's mission is to help humanity bag the single use habit. You know, the wasteful, throw-away habit that overflows our landfills and clogs our oceans. They do this by advocating for waste reduction, and designing the highest quality, longest lasting reusable bags.
They partner with organizations, businesses, and schools who share their mission by co-branding our bags and a curated collection of other quality reusable alternatives to single-use waste. They offer products that empower people to take an active role in solving the single-use problem.
The Travel Pack rePETe was developed in response to the popular request for a lightweight and secure travel pack. The pack features a large zippered main compartment, side and top stash pockets, adjustable straps, a sternum strap for added stabilization and a storage area for a hydration reservoir. The entire pack stuffs into the outside pocket when not in use for easy storage in another bag. Made of recycled PET ripstop fabric and designed for everything from day hikes to international travel. The Travel Pack is a travel accessory you won't want to depart without.
Follow ChicoBag: Facebook : Twitter : Instagram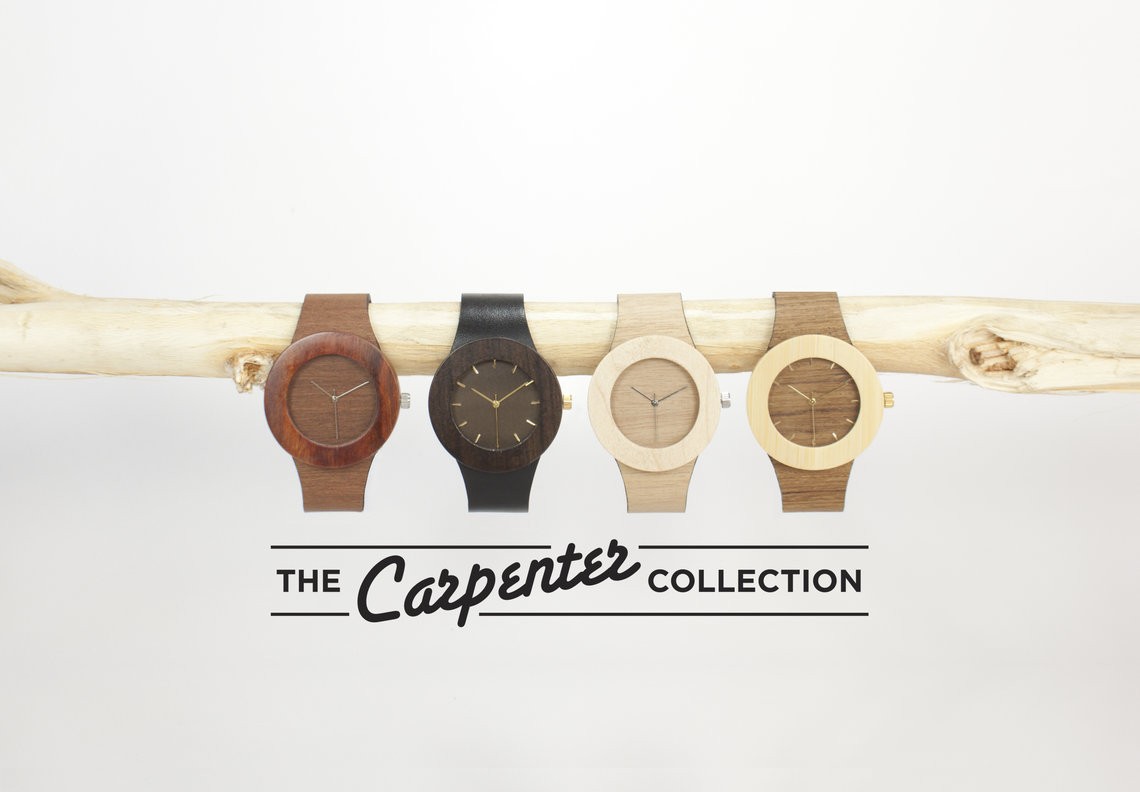 Wood Watch from Analog Watch Co.: $149
Analog Watch Co. is a small and independent business based out of Philadelphia, Pennsylvania. They care about craftsmanship and beauty in simplicity. They aspire to transform and re-imagine unique and beautiful materials. They are inspired most by nature - leaves, trees, rocks, trickling water falls, crickets at night - they love it all!
They are trying to do it right. It's important for them to contribute back to the environment from which they take, so they plant a tree for every watch they sell!
Their Carpenter Watch was designed to be sleek and subtle in form. This gender-neutral piece is meant to inspire, recall, and pay homage to those experiences when we are close to nature.
The craftsmanship involved in designing with these natural materials is self evident - and the result is a sophisticated, eco-conscious design that is over 80% biodegradable.
Follow Analog Watch Co.: Facebook : Twitter : Instagram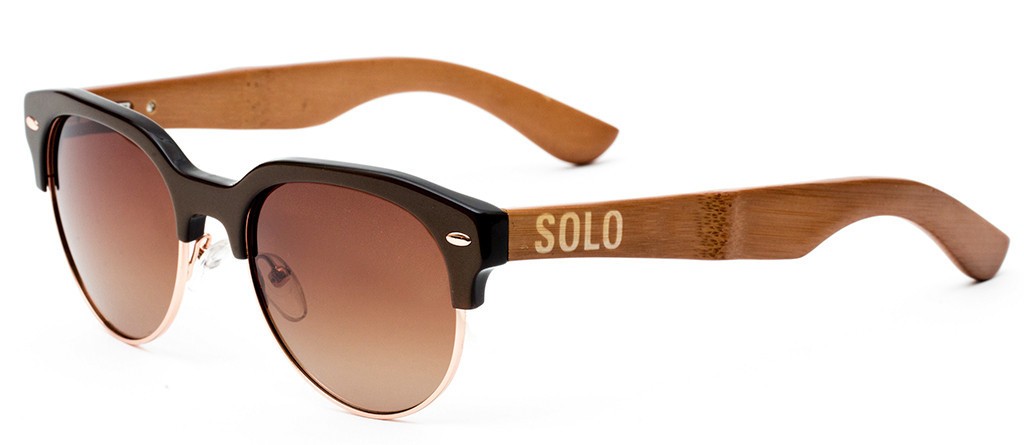 Bamboo Sunglasses from Solo Eyewear: $95.00
SOLO Eyewear is a line of handcrafted sunglasses made with recycled bamboo. Not only do the look fabulous, but each pair purchased funds eye care for people in need!
The concept for SOLO Eyewear was developed in a classroom at San Diego State University. Jenny was enrolled in the MBA Program. While completing an International Entrepreneurship course, she was given the option to read Paul Polak's Out of Poverty. While reading the book, she discovered there was a great need for eye care around the world and decided to research the issue further. Jenny, who has poor vision, encountered two startling statistics: approximately 1 billion people do not have access to eye care and nearly 80% of the world's blindness is preventable. (World Health Organization)
These statistics were a call to action… the idea for SOLO Eyewear was born. Since launching in 2011, SOLO has restored vision for nearly 10,000 people in need across 19 countries and it's only the beginning. With the support of a stellar team, Jenny and Dana are leading the vision restoring efforts at SOLO.
Follow Solo Eyewear: Facebook : Twitter : Instagram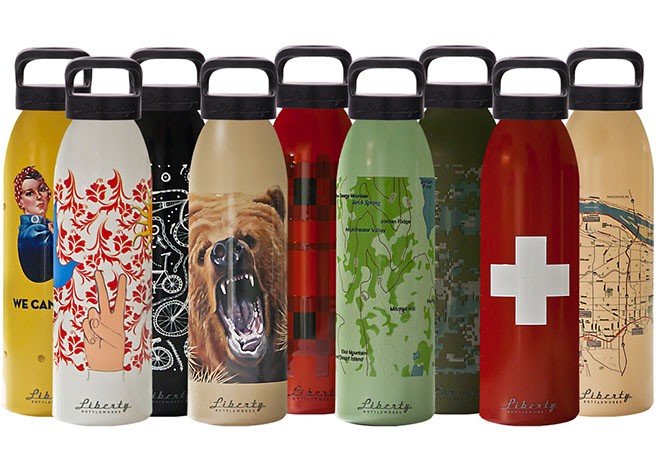 Recycled Water Bottle from Liberty Bottle Works: $23.00
Liberty is dedicated to preserving the environment and cares about people. They recognize and promote the importance of art by using highly skilled graphic artists to create distinctly unique bottle designs. We help support organizations and people, by contributing locally and hiring those who have served our country.
At the heart of Liberty BottleWorks is a desire to make a difference in our world. They believe that most people want to do the right thing when it comes to helping each other, our environment and providing sustainable solutions. They pledge a portion of their sales and working hours to helping large, local, and grass roots efforts.
Liberty Bottles are made with recycled materials and are entirely recyclable. They continue to develop new processes in design and fabrication to make their products last longer and use less. Whether it is bottles made from recycled aluminum cans or our caps made from recycled milk jugs, they leave no stone unturned in search of new recycled content technology.
Head to Liberty NOW and use the code: EARTHHAPPY to receive 25% off anything on their site! Don't miss this amazing opportunity!
Follow Liberty Bottle Works: Facebook : Twitter : Instagram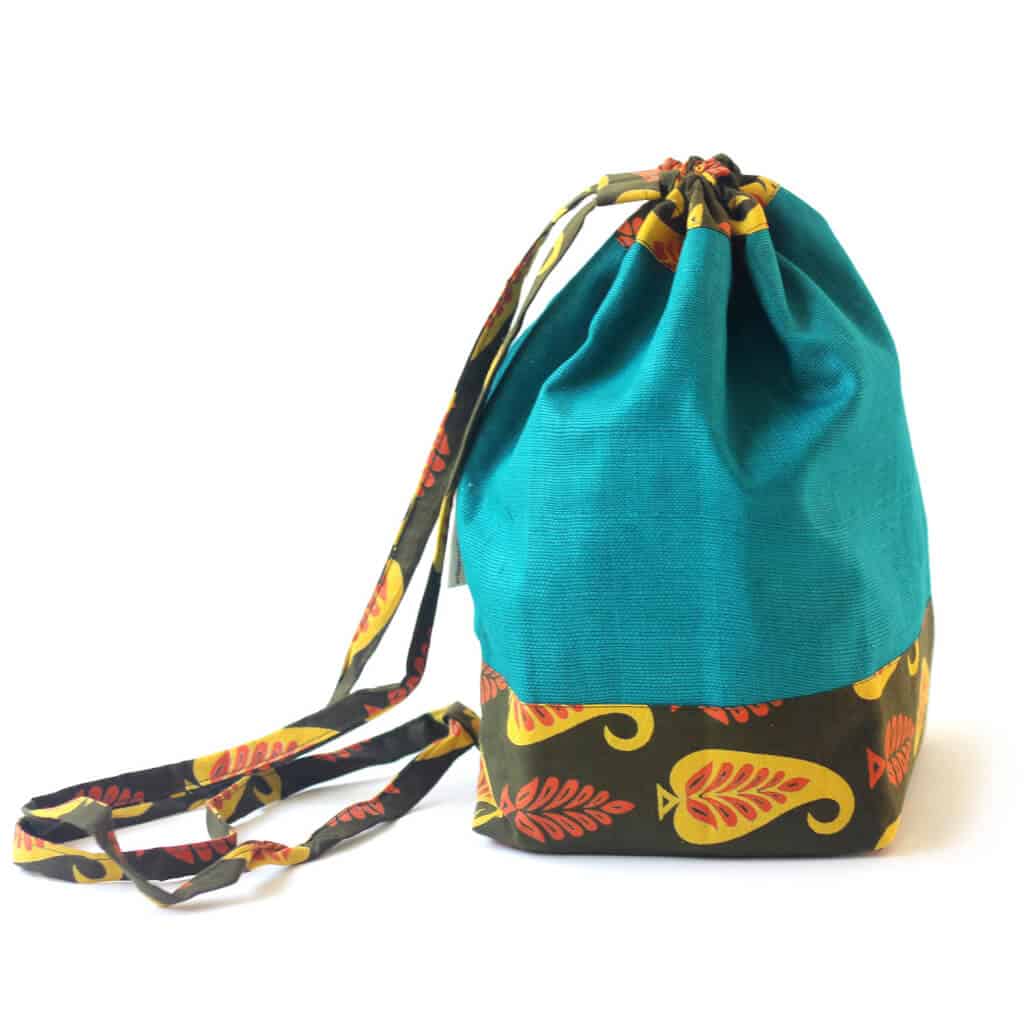 Drawstring ECObackpack Kit from Eco Lunchbox: $45.00
ECOlunchbox was born of the idea that change can begin at lunchtime. Founder, Sandra Ann Harris, wanted to make a change in how she packed her family's lunches – to cut out the plastic and do the right thing for their health as well as Mother Earth.
Since founding ECOlunchbox as a triple-bottom-line social enterprise in 2009, the business has scaled beyond her initial vision. They've sold more than 225,000 ECOlunchboxes so far and each year through the use of their products the ECOlunchbox community is averting tens of millions of pieces of trash (mostly plastic) from use and disposal.
They are a mission-based social entreprise that uses the capitalist engine to educate and empower people to reduce their dependence on plastics. They are part of the plastic pollution solution!
Enter to win this fabulous Drawstring ECObackpack kit that comes with a sturdy stainless steel Solo Cube. The Solo Cube measures 5 1/4 inches square and 2 inches deep and fits over 2 cups of food. Don't forget about the handy, portable, bamboo ECOspork as well!
Follow ECOlunchboxes.: Facebook : Twitter : Instagram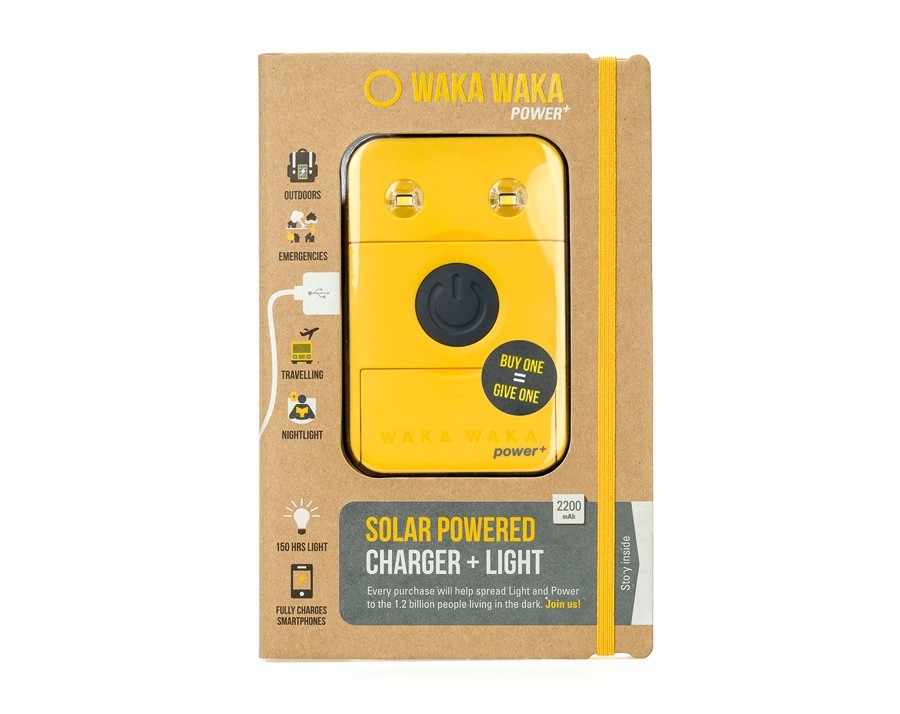 Solar Charger and Light by Waka Waka: $79.00
1.2 billion people around the world have no access to electricity, and hundreds of millions more face regular blackouts. The effects of this energy poverty are enormous. Lacking power and light severely reduces the quality of life. Kerosene lamps are widely used for lighting, yet they are very inefficient, dangerous and expensive, and have extensive health and environmental drawbacks.
WakaWaka ('Shine Bright' in Swahili) develops, manufactures and markets high-tech low-cost solar powered lamps and chargers that are indispensable products both in the developing world and in developed markets. Innovative and super efficient products for those that desire the finest in technology and design, while 'enlightening' people at the base of the pyramid, ending the deadly kerosene-dependence of millions of families.
The WakaWaka Power+ is a durable, lightweight and compact solar charger that is capable of charging virtually any type of (smart)phone or small electronic device within just a few hours and providing up to 150 hours of safe, sustainable light.
Follow Waka Waka: Facebook : Twitter : Instagram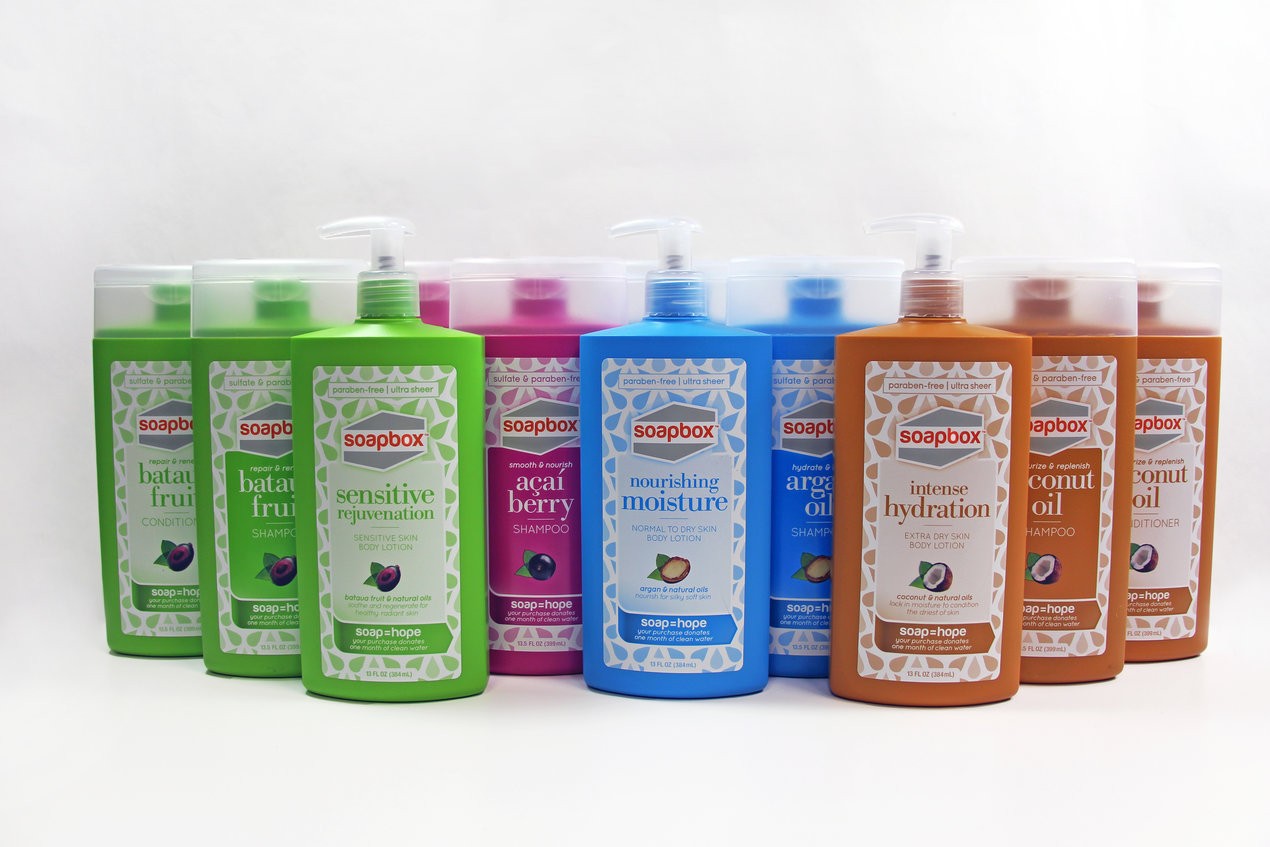 Soapbox Shampoo and Conditioner $4.99 each
SoapBox was founded in 2010 with a simple mission: to empower consumers to change the world through everyday, quality purchases. For every product sold, the company gives back through bar soaps, clean water, health, and hygiene initiatives in communities both domestically and around the globe.
All SoapBox products are made in the USA and are gluten-free, paraben free, EDTA free, and phthalate free, sold in packaging that is made with post-consumer recycled materials. They are sold at Target, CVS, Hy-Vee, Winn Dixie, Giant, and thousands of other retailers across the nation.
Their newest line of products (shown above) will be based on four powerful natural moisturizing agents, Acai Berry, Bataua Fruit, Coconut Oil, and Argan Oil. They are all gluten free, paraben free, sulfate free, phthalate free, cruelty free, and EDTA free.
This new hair line will remain bold and bright with joyful messaging and the Soap=Hope motto. Similarly, the ingredients will continue to remain naturally derived by being sulfate and paraben-free.
Follow Soapbox: Facebook : Twitter : Instagram
Kitchen Pack and Wash-Up Pad from E-Cloth: $21.00
E-cloth products enable a chemical-free cleaning process that only uses water. They use microfiber technology that produces fabulous products that meet almost all cleaning challenges!
Their mission is to supply the most effective, healthiest and most environmentally friendly cleaning system available at a good value.
Check out their Kitchen Pack above! It includes 1 kitchen cloth and 1 glass cloth. No cleaning chemicals needed for either. You just use water! The kitchen cloth fibers attract moisture and oil and trapping dirt/grease/grime and proven to remove over 99% of bacteria from hard surfaces with just water. Glass & Polishing Cloth used dry on water dampened surfaces brings a smear-free, lint-free finish to windows, mirrors, stainless steel, chrome, granite, marble, and all other shiny surfaces
They also have this great Wash-Up Pad that is dual sided for cleaning the toughest tasks! The scrubbing side (grey) makes removing stuck-on food residue and hardened messes a breeze and thee-cloth fiber side (yellow) cuts through grease and grime!
Follow E-Cloth: Facebook : Twitter : Youtube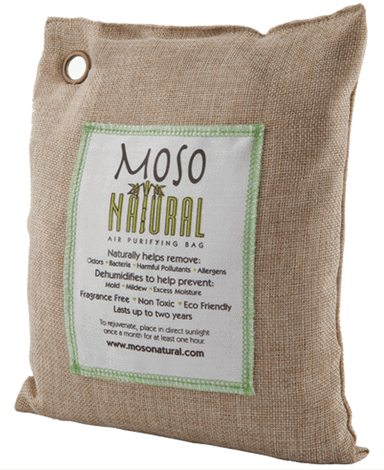 Air Purifying Bag from Moso Natural: $22.95
The Moso Bag is the easiest way to maintain a fresh, dry and odor free environment. Made of just one incredibly powerful natural ingredient - moso bamboo charcoal, the Moso Bag continuously works to remove odors, allergens and harmful pollutants! For damp, musty environments the Moso Bag will absorb excess moisture to prevent mold, mildew and bacteria from forming.
The Moso Bag is chemical free, fragrance free and non-toxic to keep you and your pets safe. The bamboo charcoal is sealed inside a beautifully stitched linen bag which can be placed on any surface. With simple maintenance the bags are reusable for up two years, just place them outside in the sun once a month for at least one hour to rejuvenate. At the end of their lifespan you can recycle the bamboo charcoal into the soil.
The 500g Moso Bag covers areas up to 250 square feet. Perfect for larger areas such as kitchens, living areas, bedrooms, basements and offices.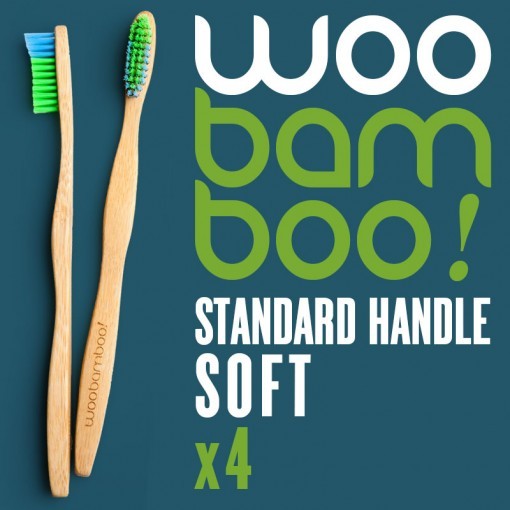 Woo Bamboo Toothbrushes: $16.95
WooBamboo started because they wanted to create an innovative product that was universal, simple to use, and required little to no change of daily routine. They wanted something that would inspire people to continue to make small, eco-friendly steps in the right direction. They decided on a toothbrush! That way, every morning and every night you'd be reminded that you made a good decision for the planet, and that you have the power to make more!
Aside from the fact that it looks great, bamboo is antimicrobial naturally – so it won't promote bacterial growth. It's also sustainably-grown and biodegradable, meaning it wont sit in a landfill forever like plastic will!
---