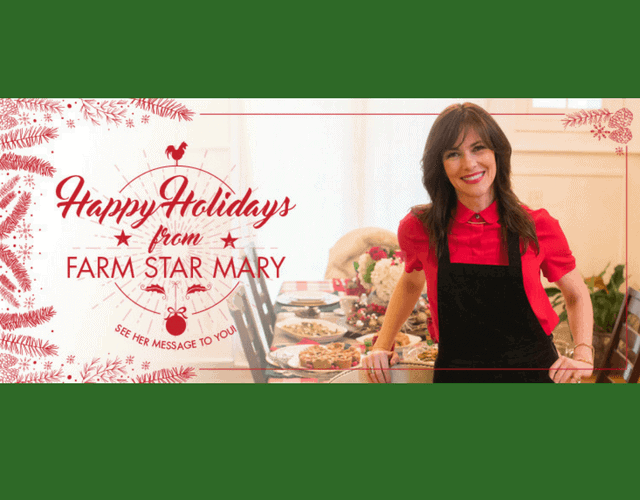 Happy Holidays! See the video to the right to hear my Holiday message to you!
As you know, we think farmers should be stars, just like chefs, hence Farm Stars™ and Farm Star Living was born in 2013! That's why we're here and so very passionate about what we do – to help celebrate our farmers and shine the spotlight on them, as well as support a healthy lifestyle through promoting more farm-fresh food and a connection to where your food comes from.
Also, we want you to be a part of the farming world, too, and that's why we have made it easier than ever to find farms near you that offer out-of-the-ordinary, exciting and educational experiences! Did you know that we found farms in every single state and broke out their offerings by a searchable database of activities, so that you might experience farms in ways you never imagined? Yes, so search them anytime you wish!
But let's get back to the farm-fresh food, as we all know that this is such an important part to making the holidays cozy and warm!
We have had the privilege to work with a lot of food companies this year that keep thousands of farmers in business. People like my former grandfather, for example, who then had a place to sell his food so that it could be distributed to the grocery stores. Without large companies or these food brands, many farmers would go out of business. That's why I'm supportive of them myself.
This year, we worked with some great farm-fresh food brands, and we made a few recipes for a special holiday spread that we here at Farm Star Living enjoyed! I want to make sure that you have them on hand for your holiday celebrations, too.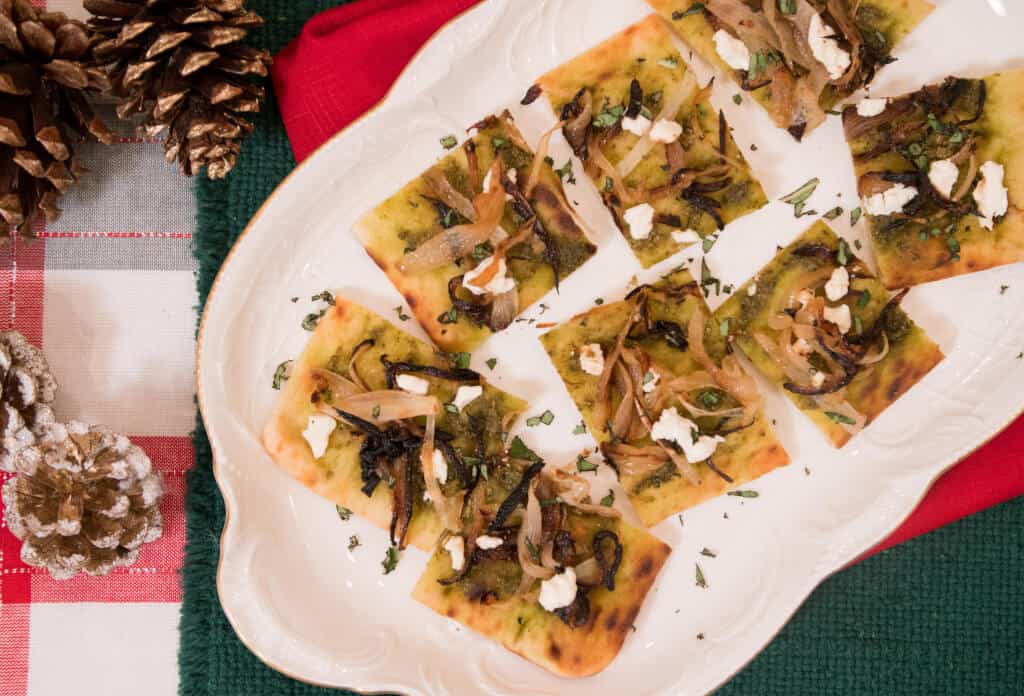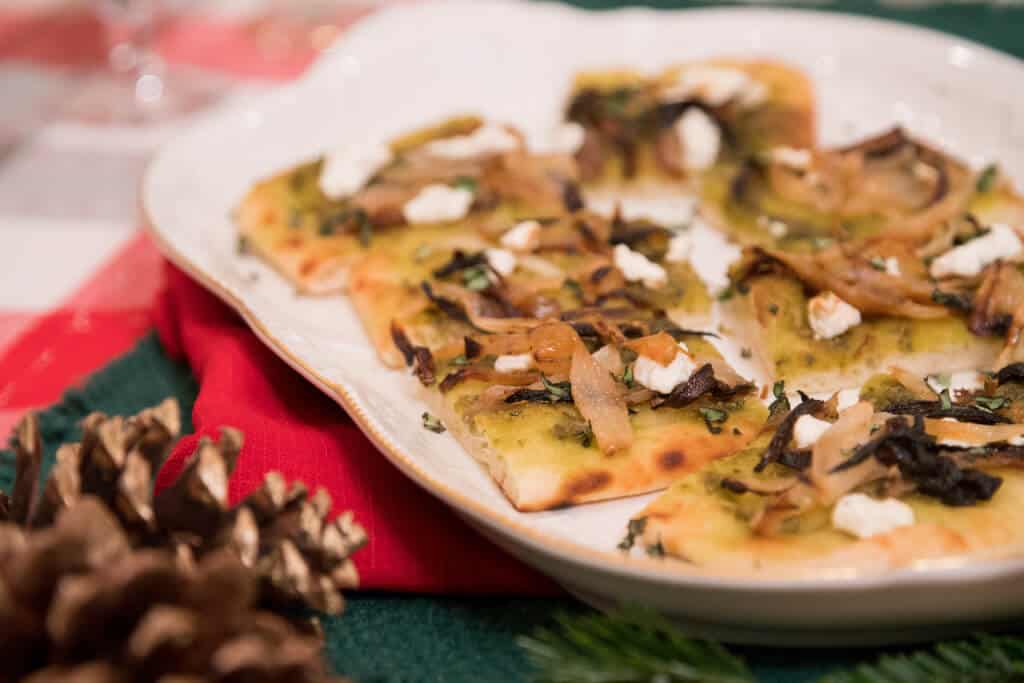 We made an Onion Tart with Peri & Sons Farms' delicious onions – a great appetizer and easy! Just spread pesto sauce on the flatbread of your choice and spread sauteed onions, sea salt and goat cheese. Pop in the oven for about 10 minutes at 350 degrees.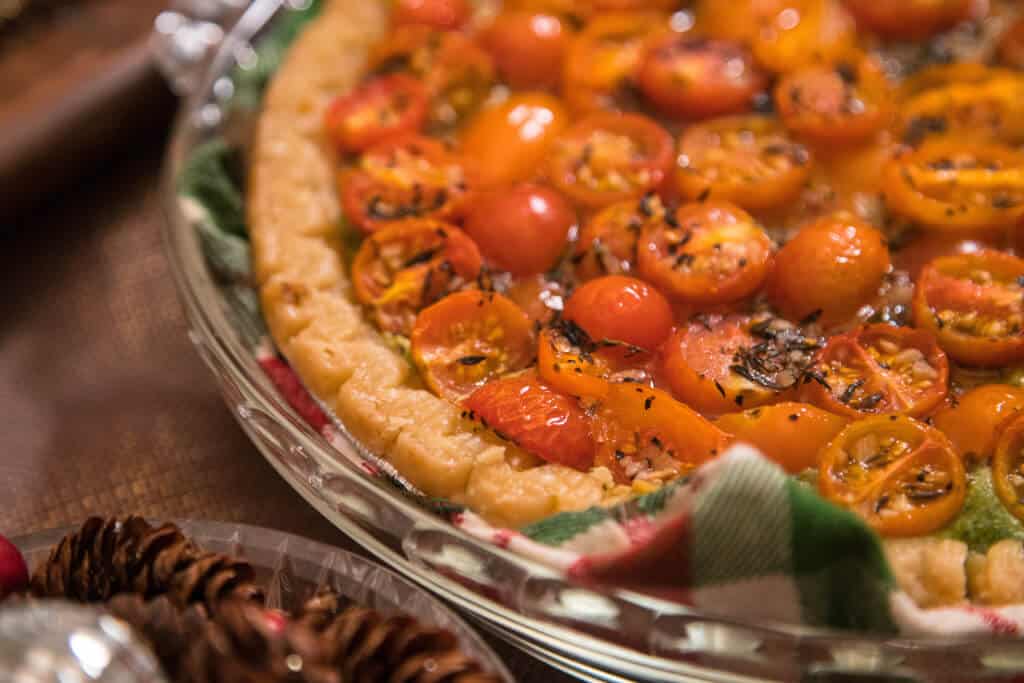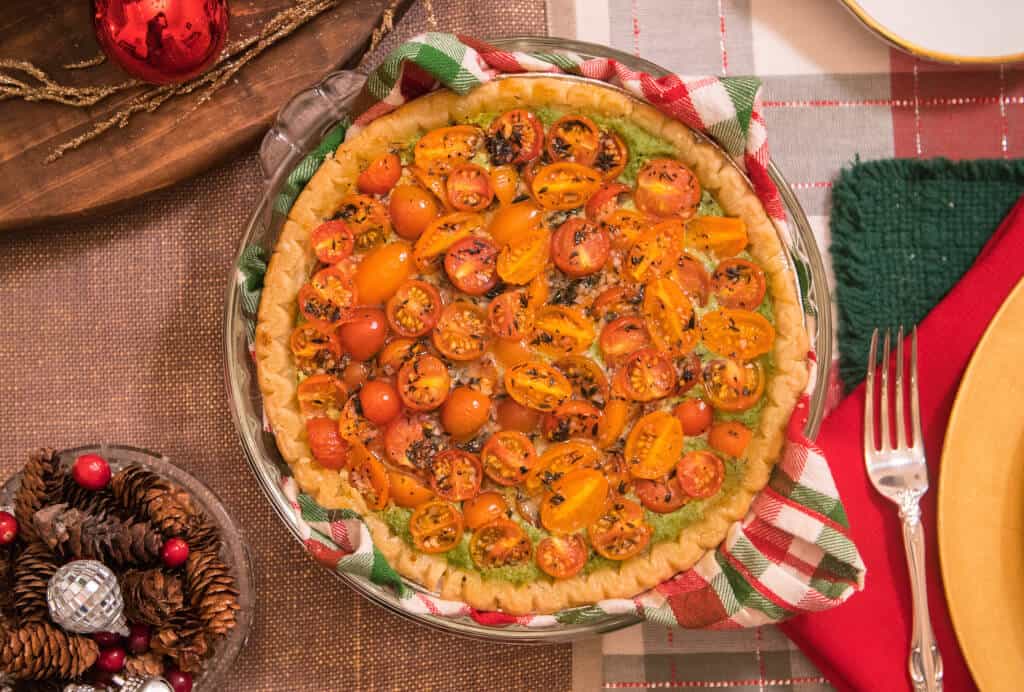 Then, the NatureSweet® Constellation™ Tart is a gorgeous dish, and delicious with the rich flavor of ricotta & mozzarella cheese, herbs and obviously their mouth-watering Constellation™ tomatoes. For the full recipe, see here! (And we have a video on that one, too, that demosntrates how easy peasy it is, too!)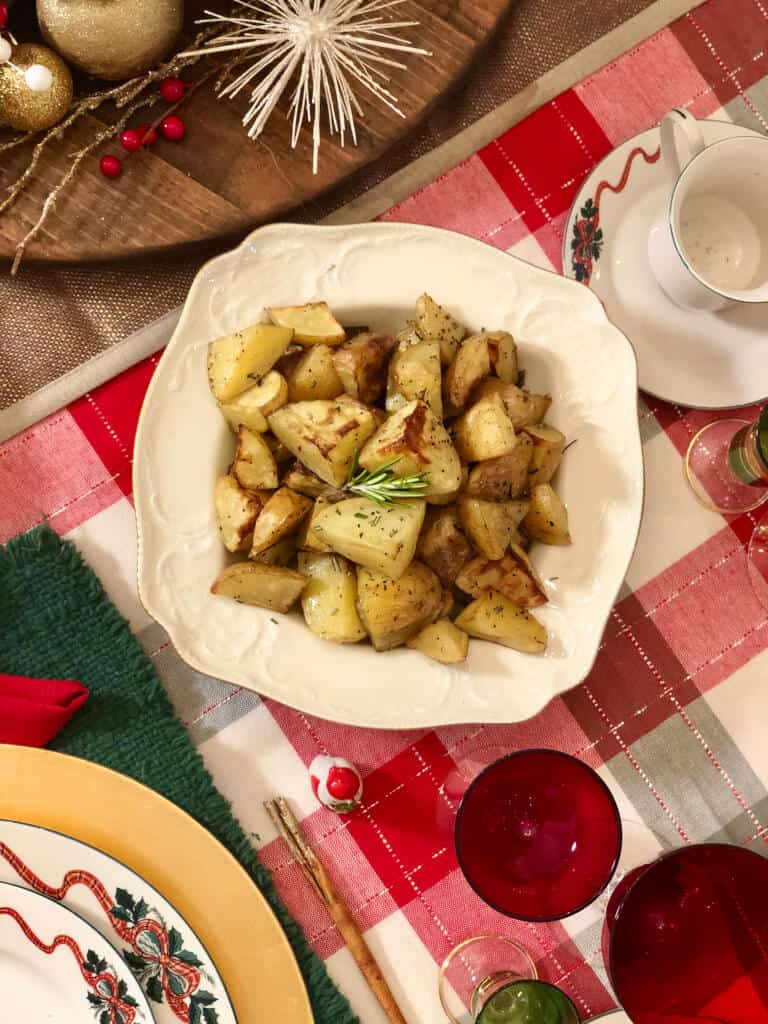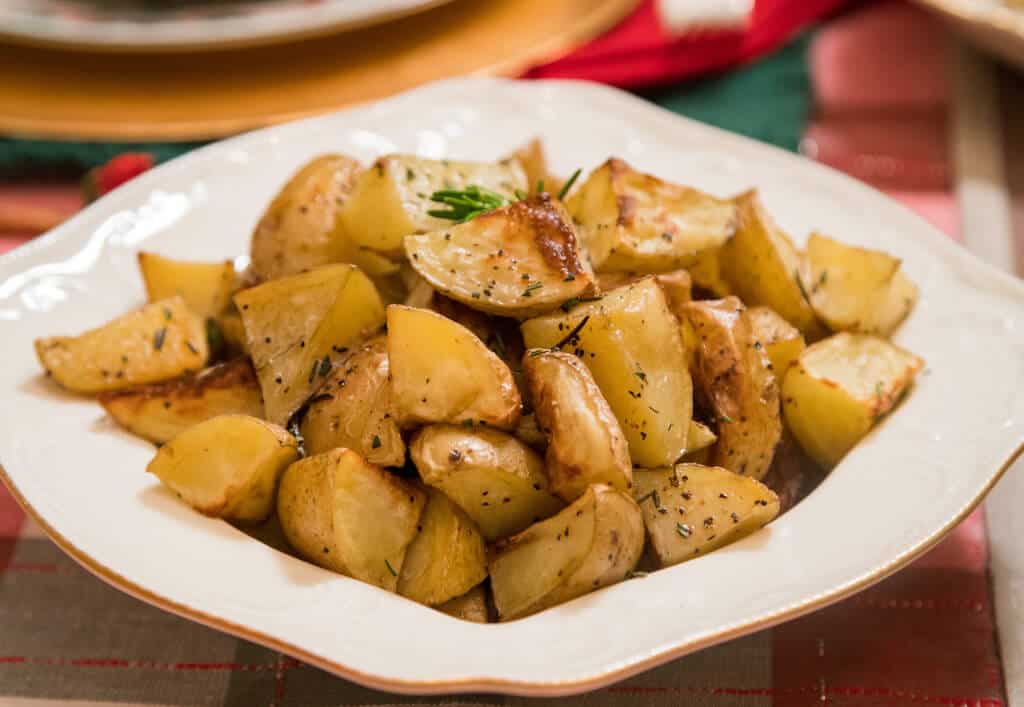 Potatoes from Green Giant™ Fresh, so yummy and now without any carb guilt. Still non-gmo, but this time this new variety is without all of the carbs! Yep, 55% less than regular potatoes. So we made some delicious roasted potatoes with them. Just sliced and diced and sprinkled with herbs, a dash of sea salt and roasted olive oil. Perfect healthy side dish!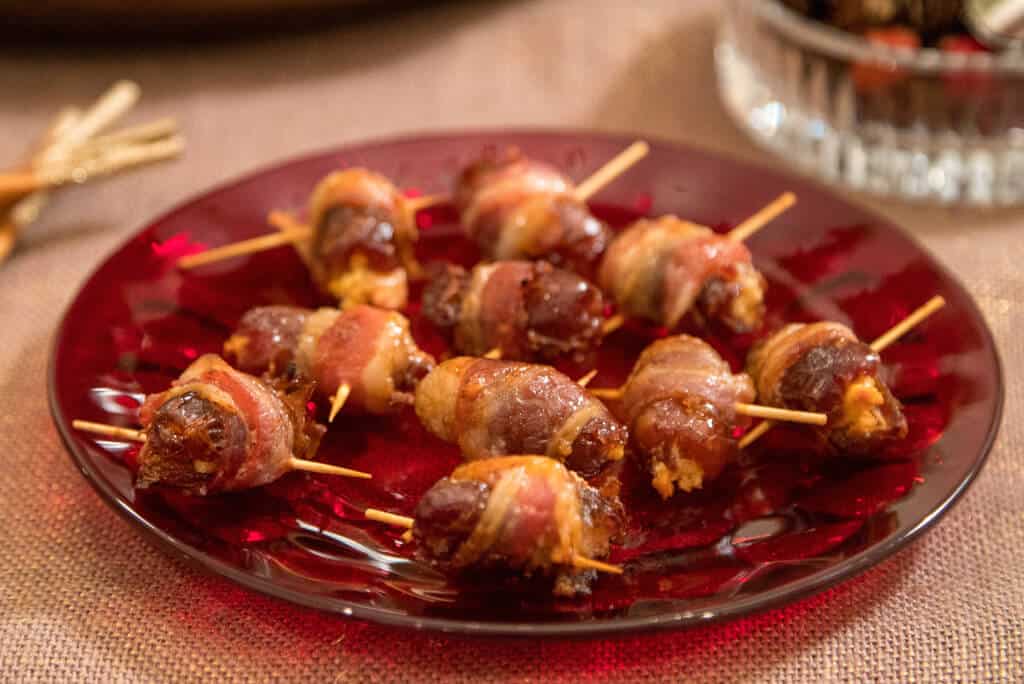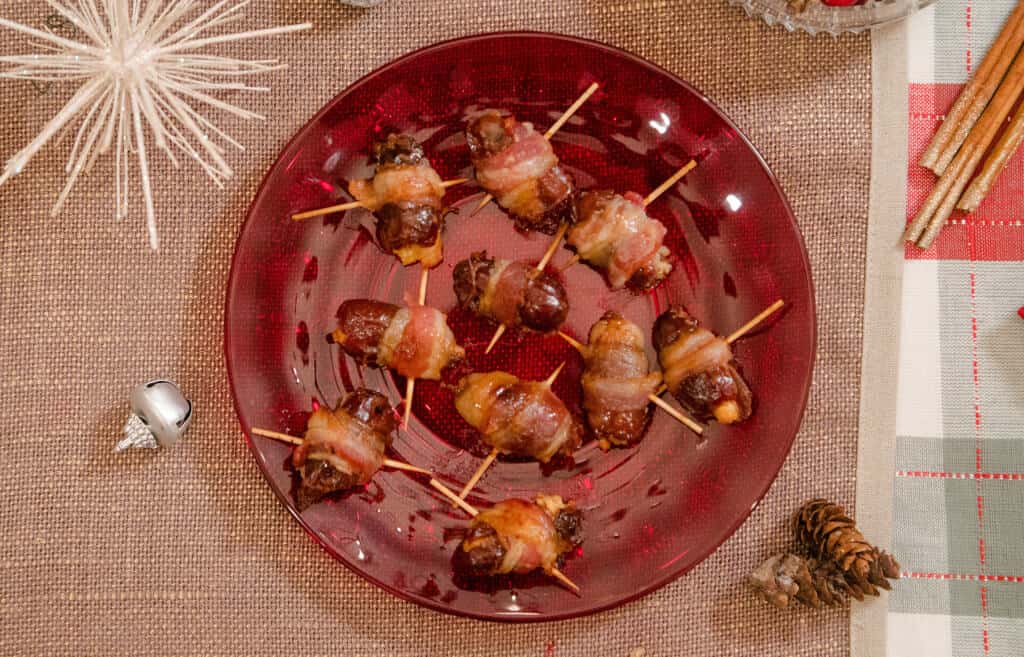 Of course, it's the holidays, so we can all indulge in something rich and decadent. As healthy as the Sunsweet Pitted Dates may be, we couldn't resist fattening them up with bacon, after first stuffing them with goat cheese and marcona almonds. Baked in an oven on each side for about 7 minutes. To die for!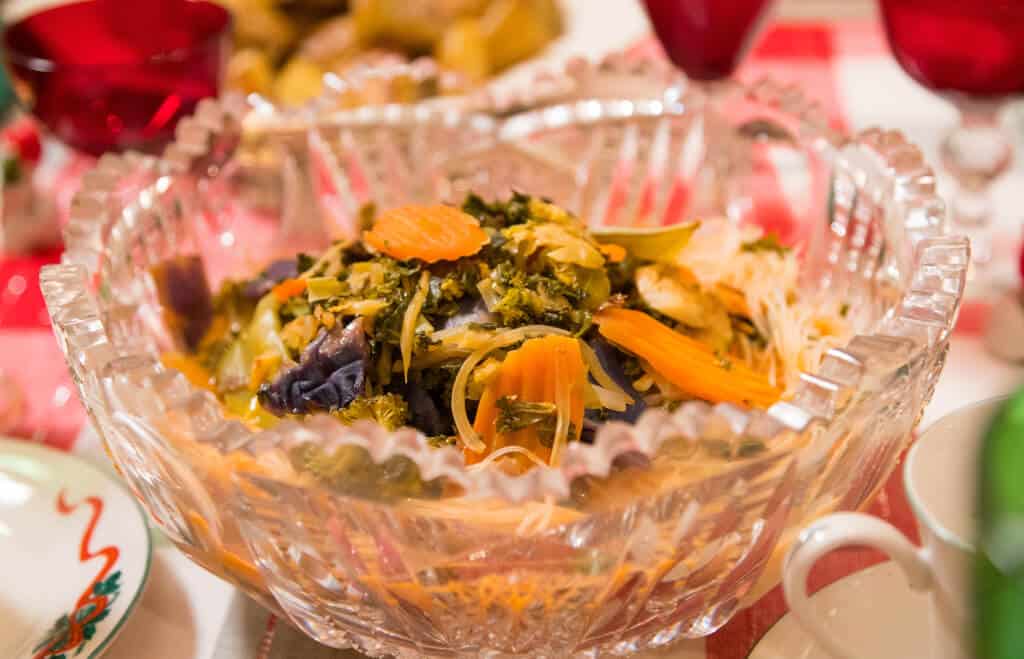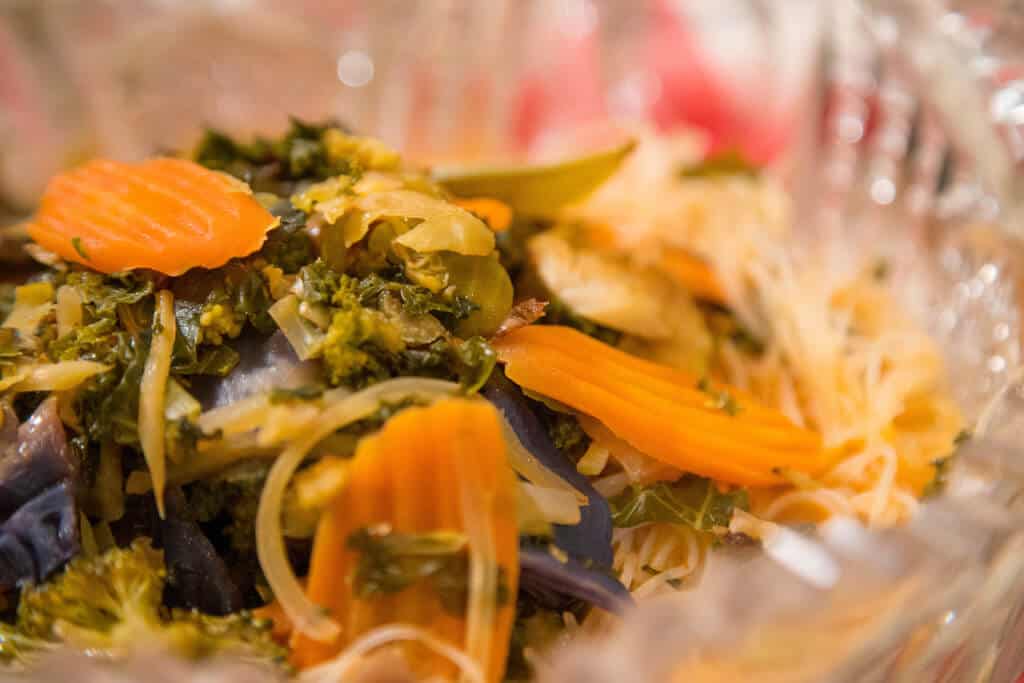 The Taylor Farms Coconut Curry Stir Fry Kit is also the base for a great soup! All of the ingredients are on the bag, and the recipe for a delicious Thai Coconut Curry soup is on their site. Check it out here.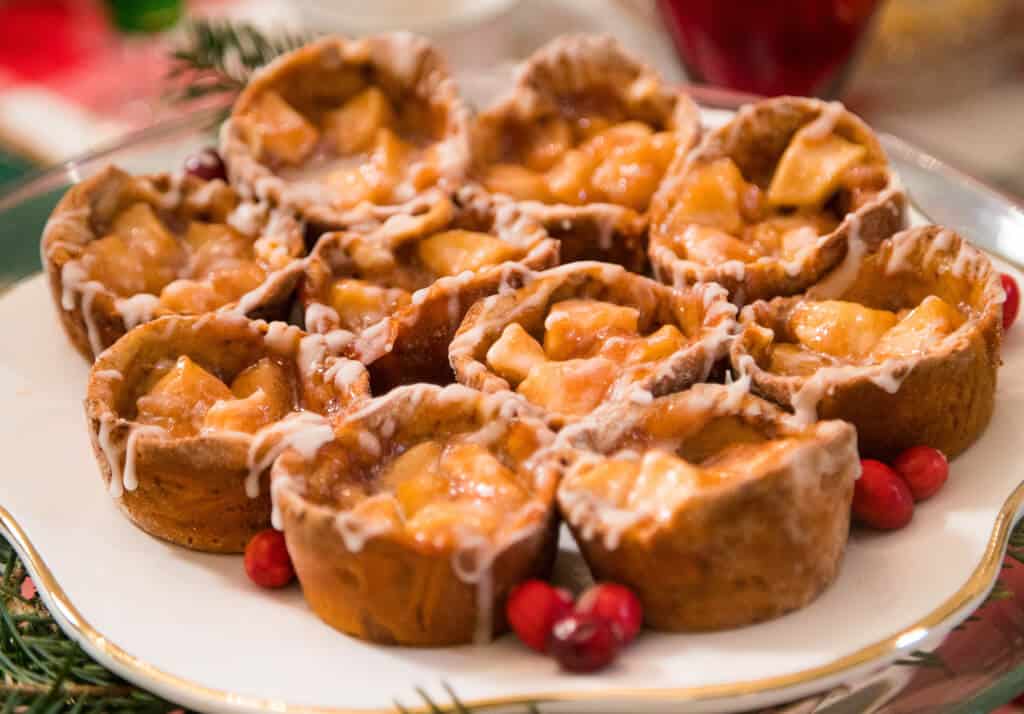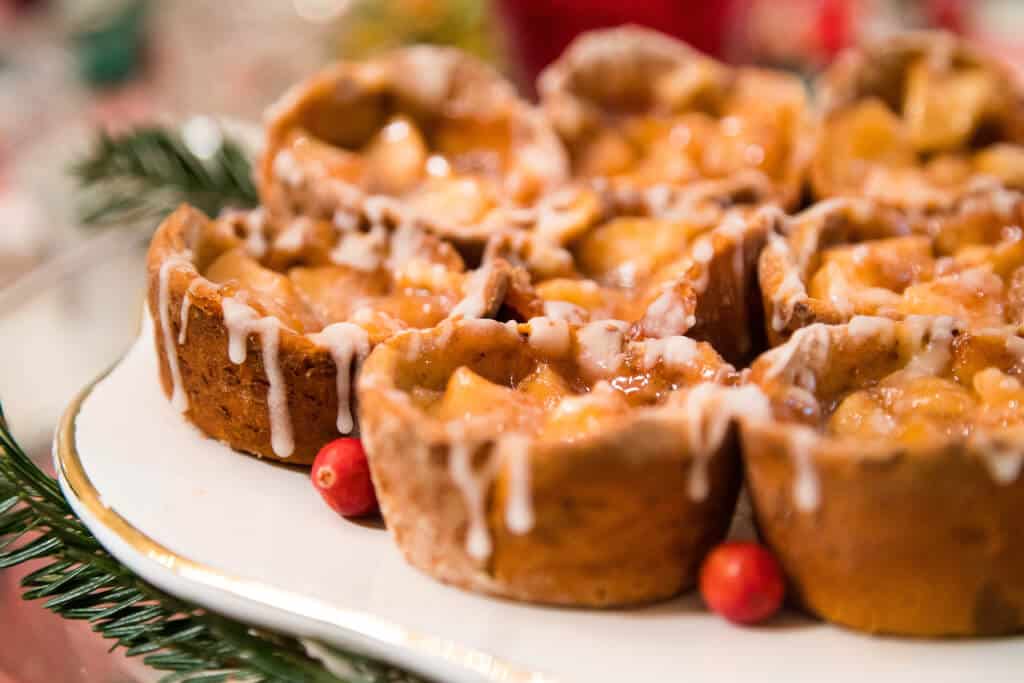 Plus, satisfy that sweet tooth with the tart and sweet taste of Fowler Farms' apples! We made inidividual mini-pies with a cinnamon roll dough as the base – all in a muffin tin. Filled with their stewed cinnamon apples, drizzled with the icing, and easy as well! And, delicious. Also, so easy to grab and eat, perfect for a party appetizer, too. Check out the recipe here!
Whatever you might be doing for the holidays, I hope that it is filled with great times, good health and the magic that can occur during the holiday season! See you in the New Year!
---