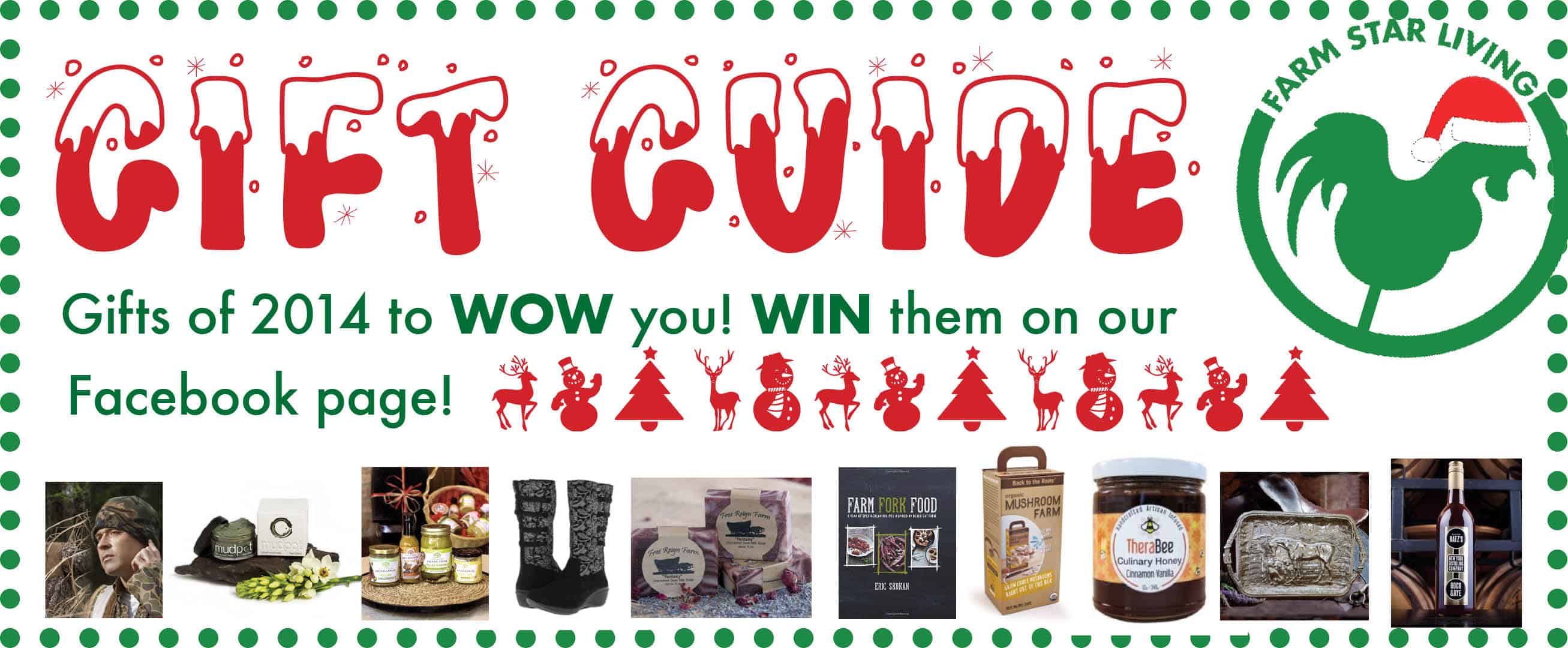 The jolly old Farm Star Living Santa has found some perfect gifts to put on your list or give to someone you love, or at minimum like a lot! Check out these great gifts, and you want to know what you're going to love? The fact that YOU CAN WIN THEM! That's right, visit our Farm Star Living Facebook page to win these great gifts for your holiday season! It launches at midnight on Black Friday and will run for two weeks!
Now, let's start with the feet first! Perfect for anyone who needs to stomp around outdoors but wants to look fashionable, too. And don't we all?
Arcopedico R66 Black Embossed Boots, $179.00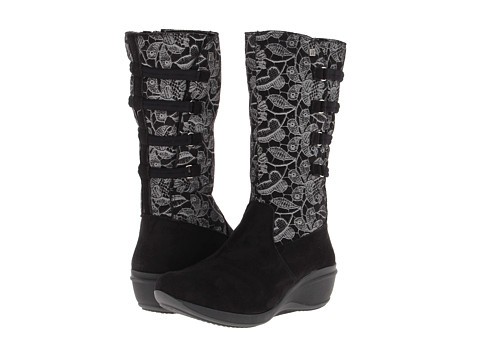 For your everyday travels and adventures, grab a pair of Arcopedico's R66 Embossed Boots! Made from Arcopedico's Lytech fabric, the boot is remarkably versatile, easy-to-wash, water-resistant, and flexible to fit! Valued at a little under $200, it's a great wear for daily tasks and is available in several different colors: solid cherry, solid black, black/flower, and Bordeaux/flower. It's the perfect item for this season!
After walking outside in the cold what's better than a nice hot relaxing bath?
CeeCee & Bee, Tub Truffle Gift Set, $18.99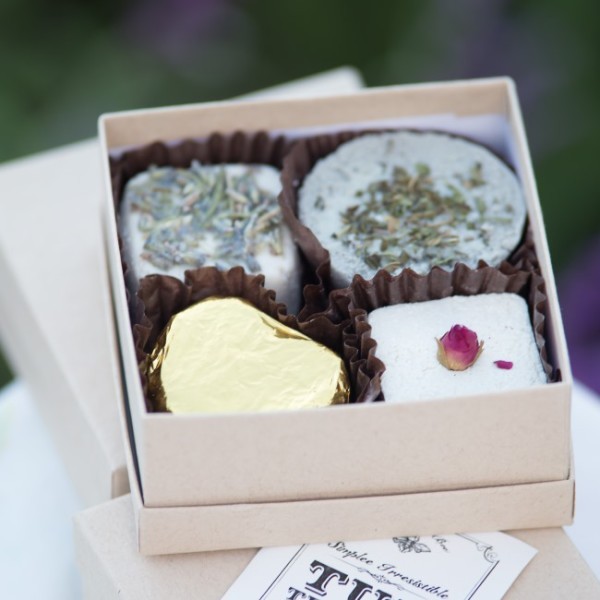 Always using sustainable, natural and organic ingredients sourced as locally to San Diego, CA as possible, CeeCee & Bee are the perfect addition to your holiday shopping list! Tub Truffles are the "zero calorie indulgence" made with rich wildcrafted cocoa butter, silky kaolin clay and laced ever so slightly with essential oils to turn your tub into a luxuriously rich aroma bath. In four luxurious "flavors," Rose Tub Truffle, Grapefruit Eucalyptus Tub Truffle, Lavender Tub Truffle, Rosemary Mint Tub Truffle, not only will you feel utterly relaxed but you will have silky smooth skin that smells simply delicious!
Then, start growing some 'shrooms in your home! How fun is that?!
Back To The Roots, Organic Mushroom Mini Farm, Prices range from $9.99 - $13, depending on the stores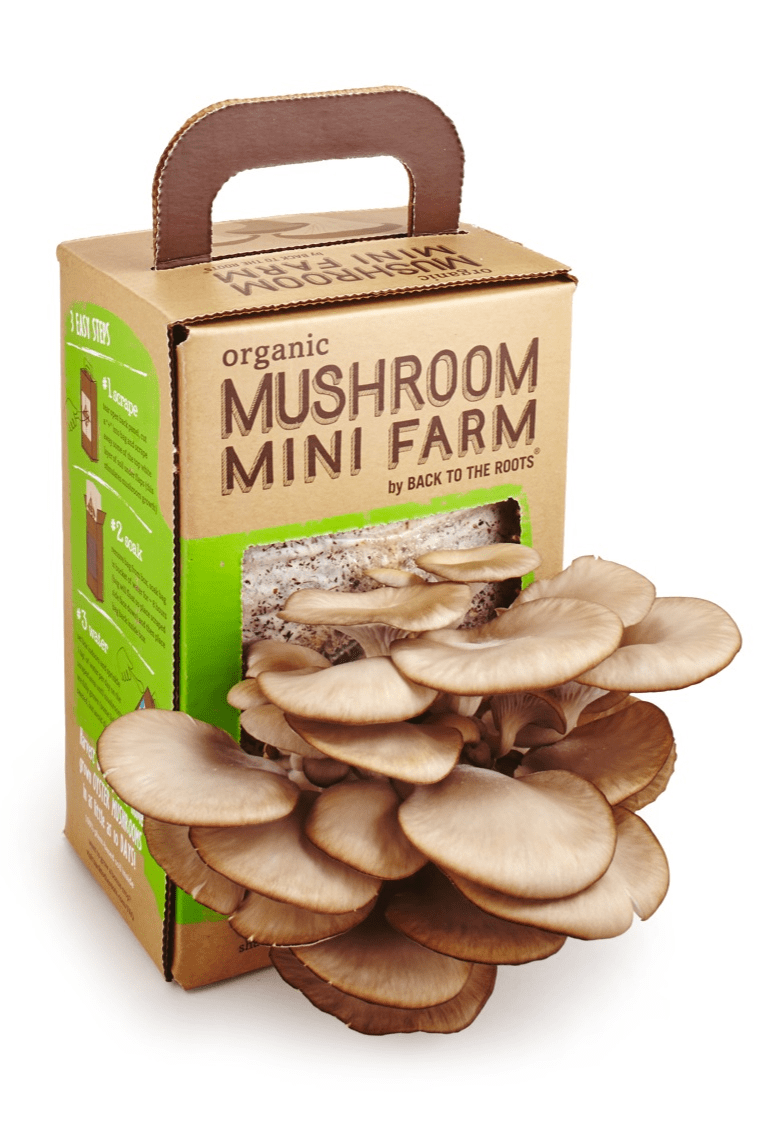 This California-based, urban mushroom farming company has been in operation since 2009, creating an innovative method for changing waste into farm-fresh food! With a combination of ingenuity and experimentation, co-founders, Nikhil Arora and Alejandro Velez, developed a line of quality goods to "make food personal again" through education and inspiration. Back To The Roots' Organic Mushroom Mini Farm is one of their impressive, eco-friendly products that uses coffee grounds to grow gourmet Pearl Oyster Mushrooms - quick and easy. This is surely one product to add to the home garden! Happy Harvest!
Don't you want to serve your holiday fare on something festive and inspiring? Sure you do. We do, too!
Beatriz Ball Collection, Western Horse Tray with Saddle Stitch Belt Handles, $165.00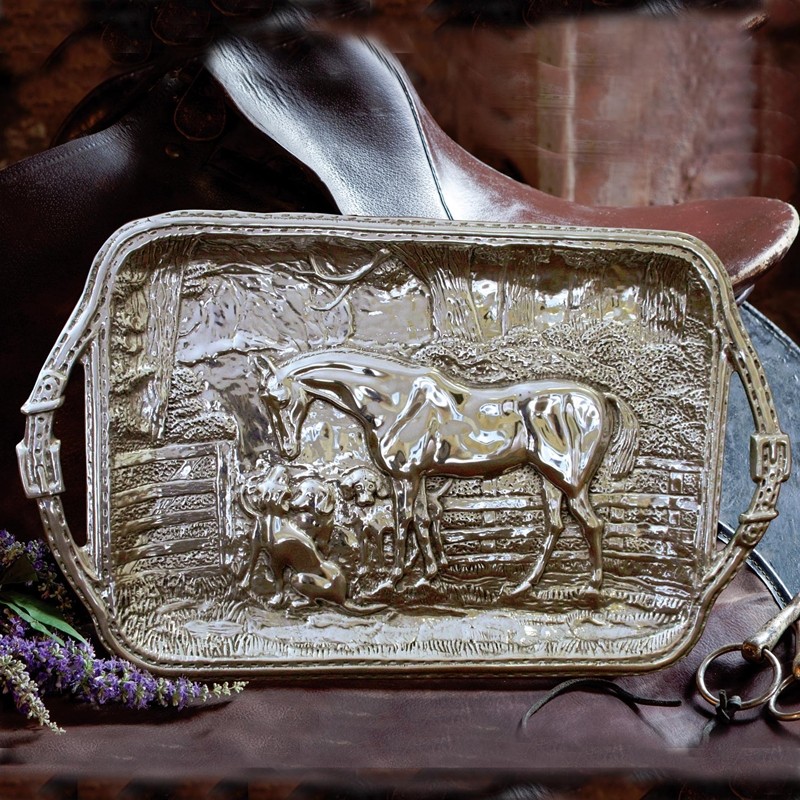 Founded in 1991 as a result of a collaboration with skilled metalware artisans, Beatriz Ball Collection is located just outside of Mexico City, producing some of the finest metal bowls, platters, trays, frames, and more! Relying on the art of sand casting, these sets of elegant pieces are designed entirely by hand, giving each product a natural feeling of authenticity! At a little over $150, the Western Horse Tray with Saddle Stitch Belt Handles beautifully depicts a noble steed, accompanied with a pack of hounds - it's the perfect gift for any horse or canine lover!
Who doesn't like to get a little dirty? This is the way to do it that actually makes your skin look better!
Black Rock Mud Company, Mudpot Natural Mud Mask, $59.00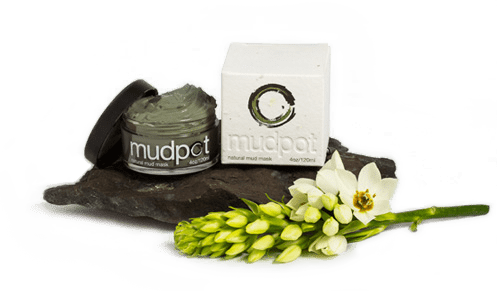 Created in 2010 by two "mudders," Shelly Egbert and Summer Powelson, Black Rock Mud Company is committed to bringing Mother Nature's revitalizing and soothing properties to you and your skin! Employing eco-friendly practices, the Nevada business hand-harvests mud from The Great Boiling Springs in Black Rock Desert, offering up a natural way for you to remove toxins and impurities from your body! Composed of organic, mineral-rich illite clay, the Mudpot Natural Mud Mask aids in balancing and revitalizing the skin naturally. And, at less than $60, you definitely won't want to miss out on this!
Know someone who has some chickens? Well, then you're going to love these!
Chicken Armor, Beware of the Chickens 12x18 Metal Sign/5 Standard + 5 Medium + 3 Bantam Chicken Armors, $35.50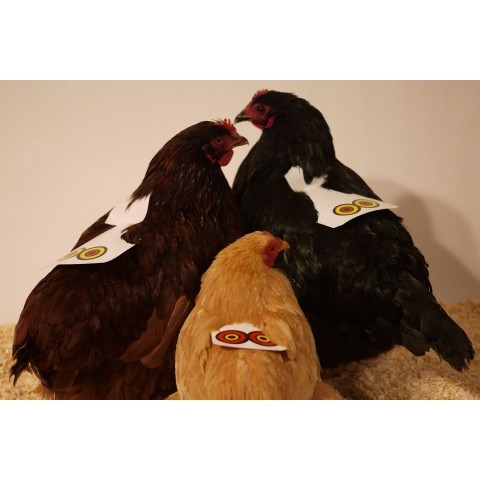 Since its launch in 2012, Chicken Armor has been protecting poultry from injuries, such as molting, pecking, over-mating, and more, creating safety aprons and saddles at reasonable prices! Save time and money with these trendy chicken threads, as they sit lightly and clean with ease. And don't forget about the comical, aluminum "Beware of Chickens" signs! They'll keep you in a great mood, while you safeguard your hens!
For those home cooks who love the farm to table movement, look no further!
Eric Skokan, "Farm, Fork, Food" Cookbook, $29.95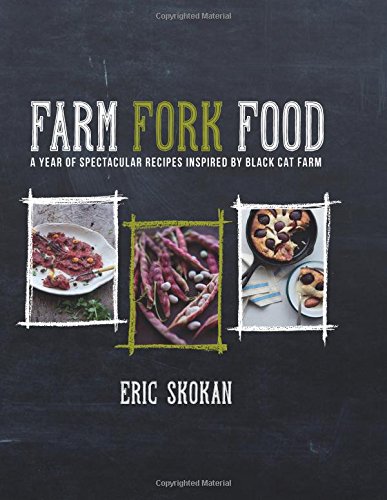 Written by chef, restaurateur, and farmer, Eric Skokan, "Farm, Fork, Food" is a remarkable cookbook, including an extensive set of rich and flavorful recipes! Inspired by Skokan's organic, 130 acre Black Cat Farm, the book details a year's worth of cooking instructions, stemming from the Boulder chef's appreciation for top-notch ingredients and cuisine! At only $30, this would be a fantastic addition to your cooking repertoire, so head to the kitchen and get your copy now!
Who doesn't want to smell a little 'pretty?'
Free Reign Farm, Wire Bathtub Gift Set, $45.00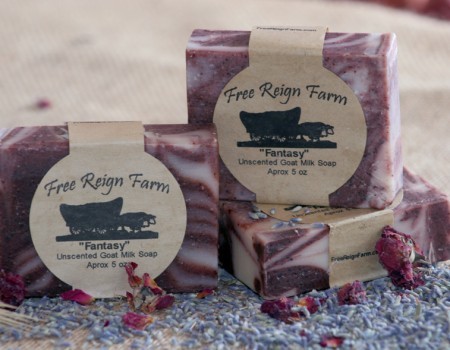 Based in Elizabethton, Tennessee, Free Reign Farm has been creating handmade, goat milk soaps for years, fusing together natural ingredients to maintain healthy skin. Why goat milk? It boosts the moisturizing condition of soap, contains loads of vitamins and minerals, and remains antibacterial in nature, giving you softer, smoother skin! The wire bathtub gift set includes three types of soap (Fantasy, Summer Night Walk, and Tropical Escape), an all-natural beeswax and citrus lip balm, a herbal salve, and lotion bar. Don't miss out on this chance to revitalize your skin!
Cheers to something special! Like this small batch rye whiskey.
New York Distilling Company, Mister Katz's Rock & Rye Whiskey, $27.00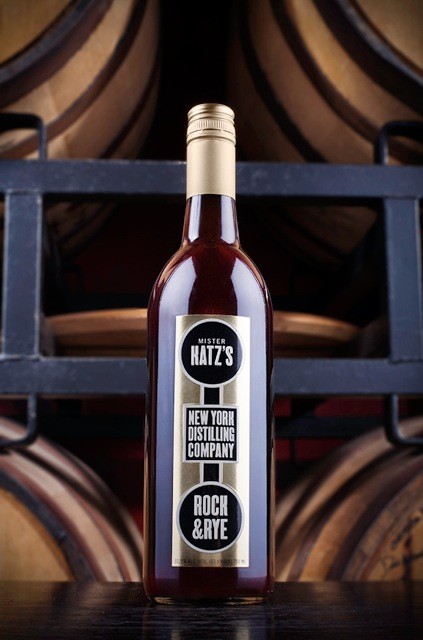 Established in 2011 as one of the nation's premiere craft distilleries, the Brookyn-based enterprise, New York Distilling Company, has been reviving the same atmosphere and originality from the Prohibition era! Refining the American cocktail heritage, the distillery is committed to employing sustainably produced ingredients in all spirits, featuring grains and other contents from New York State, whenever possible. Unveiled in early 2013, Mister Katz's Rock & Rye Whiskey is the NY-based company's mix of whiskey and rock candy sugar, which was once favored among many American bars!
Fresh food from the farm, gift set style!
Scrumptious Pantry, Ark Of Taste Gift Set, $34.99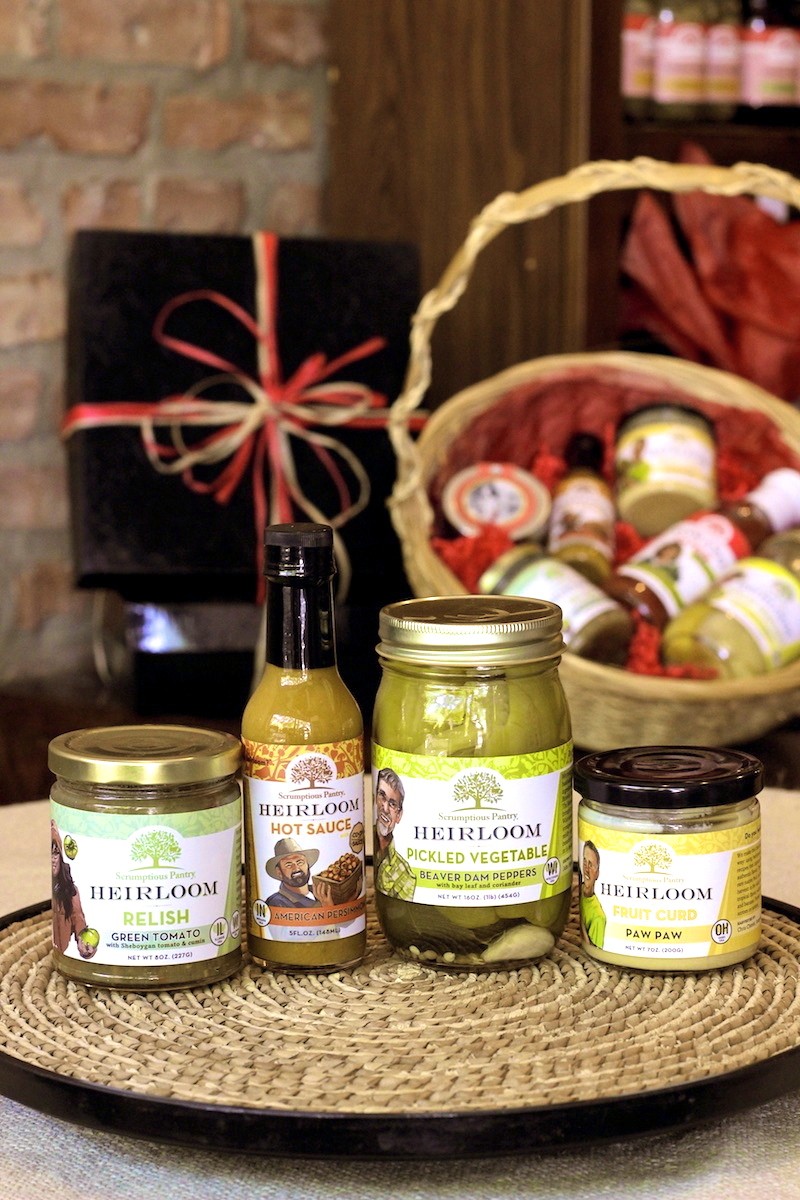 At Scrumptious Pantry, you can expect a group of dedicated individuals, passionate for flavor, fragrance, color, and originality, which are all present in their varieties of heirloom food! Since 2008, the Chicago company has been preserving a unique blend of tastes, creating a marvelous line of fruit curds, preserves, pickles, relishes, catsups, hot sauces, and savory salts - all to inject food with a sense of personality. Scrumptious Pantry's Ark Of Taste Gift Set includes Heirloom Relish Green Tomato, Heirloom Hot Sauce American Persimmon, Heirloom Pickle Beaver Dam Pepper, and Heirloom Fruit Curd Paw Paw.
Local bee lovers have put extra TLC and care into these fab products. The gift set is packaged beautifully!
Therabee, Therabee Gift Set, $28.00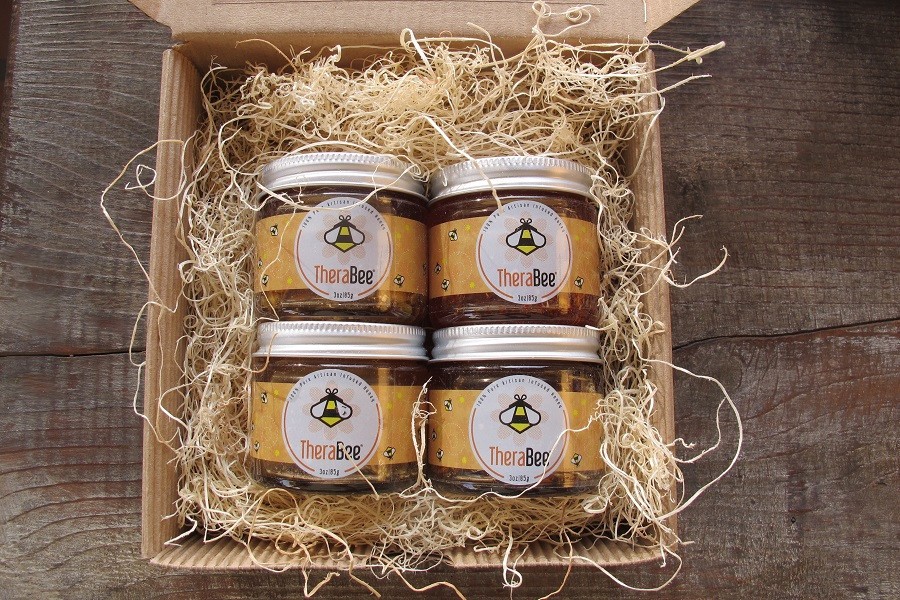 2011 marked the launch of California company, Therabee, setting in motion a small family business, committed to preserving the pureness of honey! Located in Atascadero, Therabee boasts a magnificent collection of bee-related products, ranging from infused culinary honey and sugar scrubs to healing lip goo and tea. Whether it's skin and body care, tea and tisane, or artisan honey, It's all about the bees!
And for all of your painting needs!
Wagner, FLEXiO 890, $189.00 - $199.00
Looking for the perfect painting solution for all of your indoor and outdoor needs? Look no further! Wagner's FLEXiO 890 offers precision and power all in one, making it a great product for any project. Did we mention that it's 50% quieter and 20% lighter than traditional airless sprayers? That's right!
Too cumbersome to carry the phone! And it's too cold to not wear a hat! Then, you're going to love this eBeanie, with Bluetooth!
What's Good, eBeanie, $64.95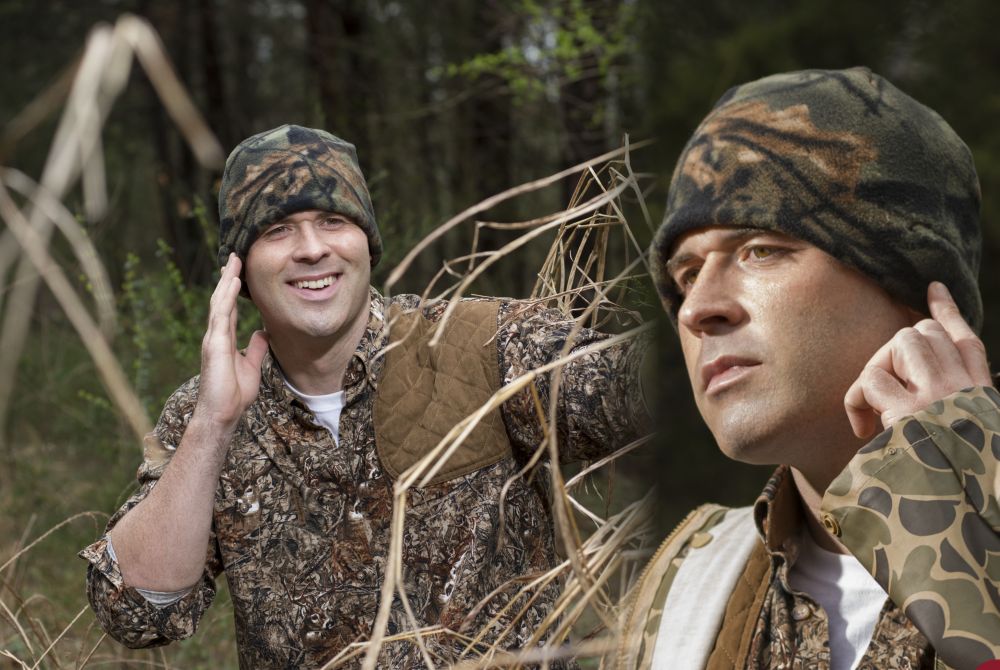 Despite the activity, What's Good's eBeanie is perfect for all occasions! The Bluetooth-enabled, hands and headphone free device, combines traditional winter clothing with innovative, wearable technology, making communication more dynamic than ever before! If you're an outdoor enthusiast, farmer, or tech-aficianado, then you'll definitely want to get a hold of these!
---