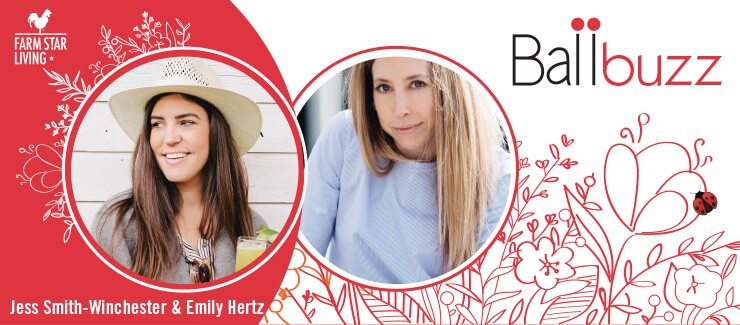 They are here! THE HOLIDAYS! It is the time to have festive socializing, delicious foods and a beautiful home environment. We love having gorgeous flowers around our homes and offices, and we love how these holiday arrangements incorporated some glamour, and some fun!
We are so excited about introducing you to these two trend-setters from Atlanta, both known in the blogging and Instagram world. These two ladies show that flowers are a way of life, and each wanted to share a flower arrangement that expresses their sentiments. Ball Horticultural Company is the mastermind behind these gorgeous flowers, as they've been producing seeds for more than 100 years! They are the ones providing these seeds to flower farms all across the USA.
Now, let's meet these two lovely ladies! And check out their videos to see these arrangements in action! (see related videos to the right)
---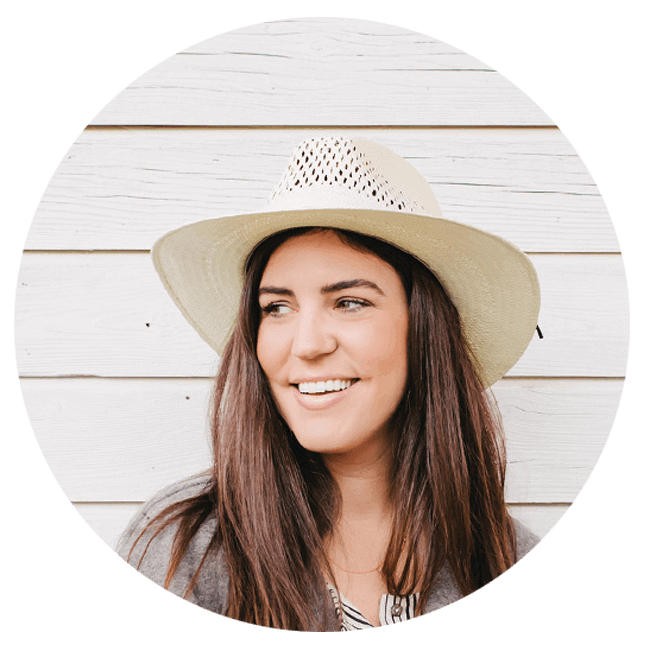 Meet JESS SMITH, LadyFlashback on Instagram, Facebook
What inspired you to start doing your blog? It started in college, about 10 years ago when I was modeling for an online vintage shop. I was dressing real funky and wanted to catalog my outfits. It was part online journal, part outfit archive. Around then, I started seeing other ladies doing the same thing and joined the community of fashion bloggers. It was so different back then! When I look at those posts (which still live on btw!), I laugh because of the picture quality and silly things like putting z's on the ends of wordz. Ha!
So many things in the community have changed since then, including my overall coverage. I've evolved into a lifestyle blog and less of all fashion everything. In addition, my online presence has mostly shifted to more of an Instagram handle. I'm much more into the photo aspect and not so much a writer, so I like the ability to post my images with minimal text and move on to sharing the next picture of a cactus, meal or outfit. How is it going? I've been doing it for 10 years, and it's been steady. I get fun opportunities like this every other month. I feel like that alone is worth it to me. I'm not by any stretch of the imagination able to retire from my day job, but it's going steady! Learning every day and loving Instagram and the new stories addition to the app. FLOWERS:
How do flowers make you feel? I've actually been leaning towards more greenery lately, especially cacti and succulents. If you walked into my house, it's a jungle! I have an 8-ft fiddle leaf tree in my dining room and dozens if not 30 other potted plants around our home. Flowers bring a different sort of life to my house, a fleeting, temporary happiness. I've never been able to keep flowering plants flowering, but I enjoy a bouquet in the kitchen from time to time, one of neutral colors and greenery. Do you have a favorite? Peony! We went to Paris in April and on our last day I bought 3 stems from a tiny bouquet flower shop. They were so expensive! It was 18 euros for these 3! I loved them so much and I'm a cheapskate I wrapped them in a jacket and put them in my suitcase. Back home I took them out, fluffed them up and put in a windowsill and they bloomed! They went from gorgeous magenta to white, and then every single petal fell off. They opened so beautifully, and it was so special to have that piece of Paris back home. Watching flowers open up, chase the sun, slowly lose their strength and then die-there's beauty in that. Fleeting beauty.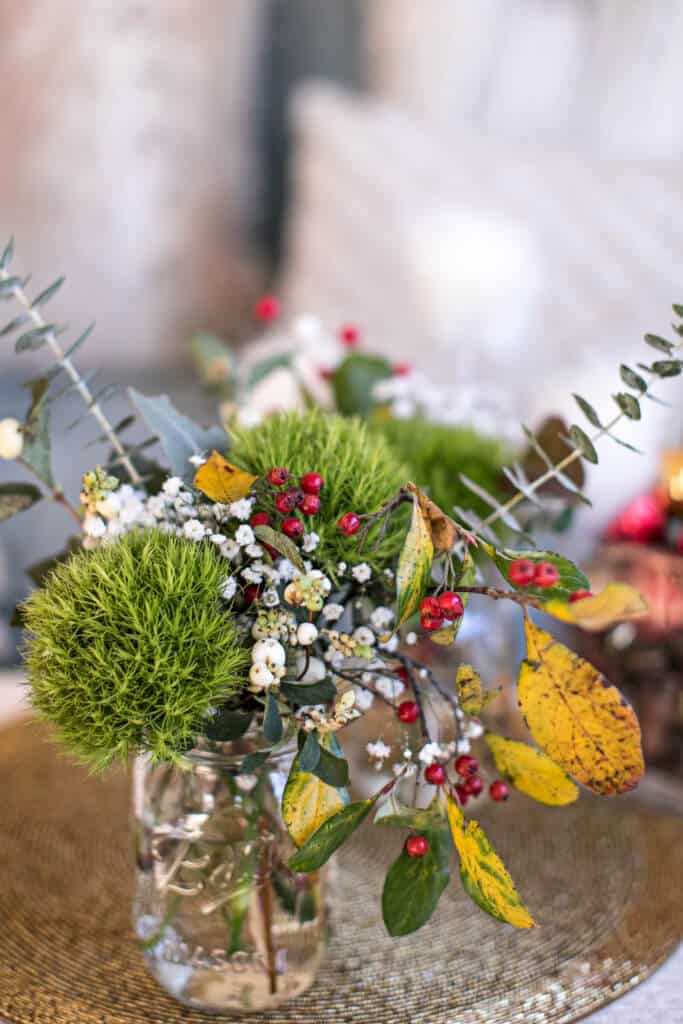 ---
Meet Emily Hertz BornOnFifth.com
What inspired you to start doing your blog? Well, I majored in magazine journalism, worked at SPANX for 8 years, and then I had a baby. At that point, I realized that I wanted the next chapter in my career. I was born in NYC on 5th Avenue ­– and on October 5th, and my daugh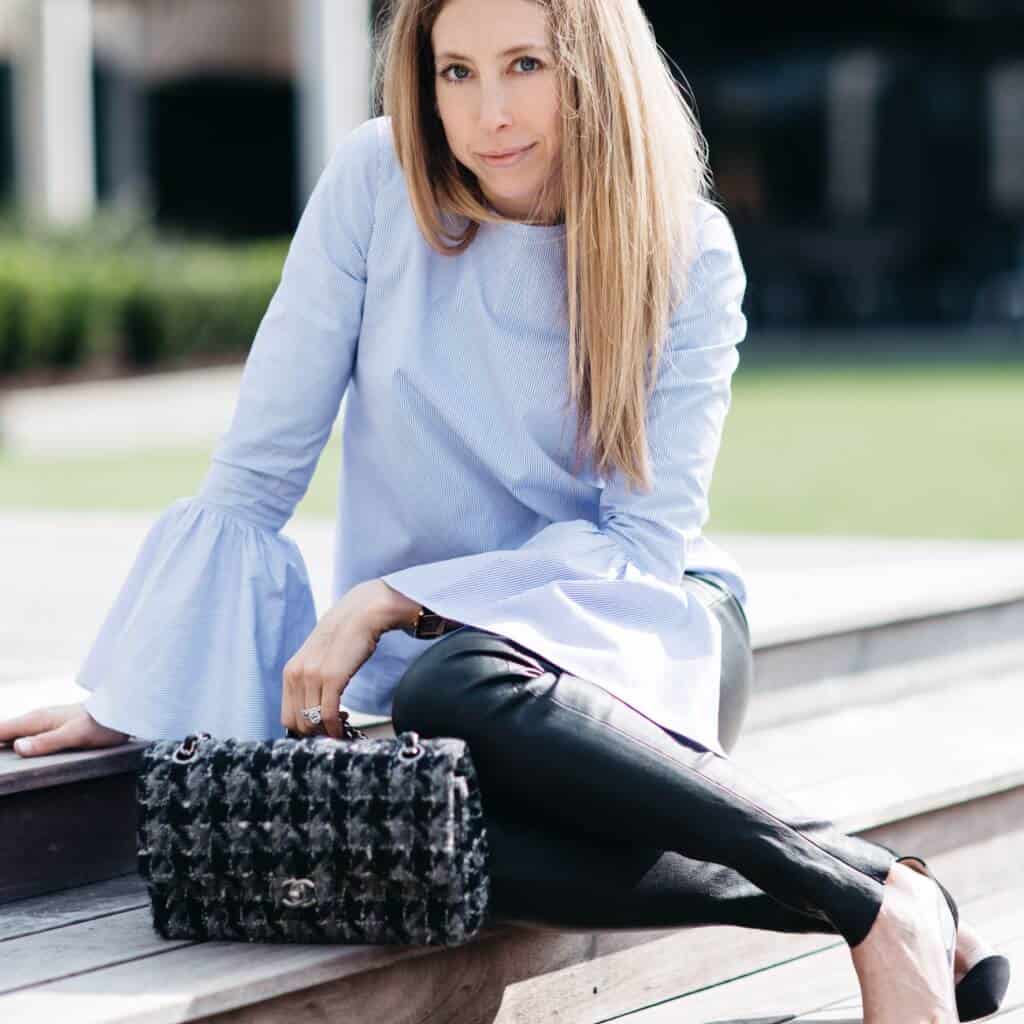 ter Elle was born on February 5th..So, my next step with journalism and writing was that I'd tell my own story about girls born on 5th,! I'd share my life and all that was going on with having a baby, and talk about the women who inspired me for my career perspective, which was a big part of my life. The genesis for starting something was having a baby, and becoming a mom.
How is it going? It is going well, the best part is the organic relationships that are forming, and following my passions like party styling. So flowers have been a big part of my process. It's what makes parties pretty, and it all comes back to flowers for me. Elle's first birthday was a floral first birthday. We had an arbor when she was born, and I joked that we were living in a botanical garden. She had a wreath of flowers around her! I love flowers.
It is always challenging to start your own entrepreneurial business, and blogs get a lot of flack when I'm trying to do what we do. When I look at the bloggers who are so successful, it inspires me to really work and evolve my niche. I learned a lot from Sarah Blakely, and she suggested I start a fashion blog. So I did. And she was always about taking a risk, so why not?!
FLOWERS:
How do flowers make you feel?
They make me feel like I'm living in an ethereal world. I do a lot of mood boards – I feel like I'm living in a mood board. My wedding was all florals inside. I got married at the St. Regis, and I should have just gotten m
arried outdoors because it was like I was in the outside inside!
Do you have a favorite? Used to be anemone, but now it is garden roses. They're a great substitute for them. Love them.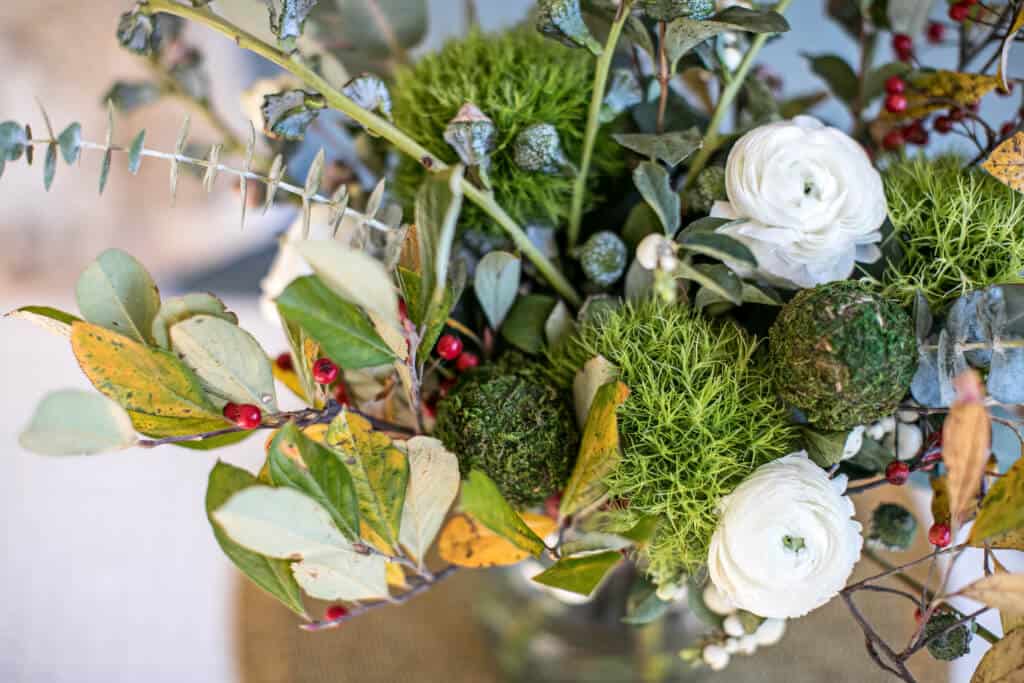 For more information on these and other amazing flowers, visit BALL HORTICULTURAL COMPANY, the company that colors your world! Happy Holidays!
---