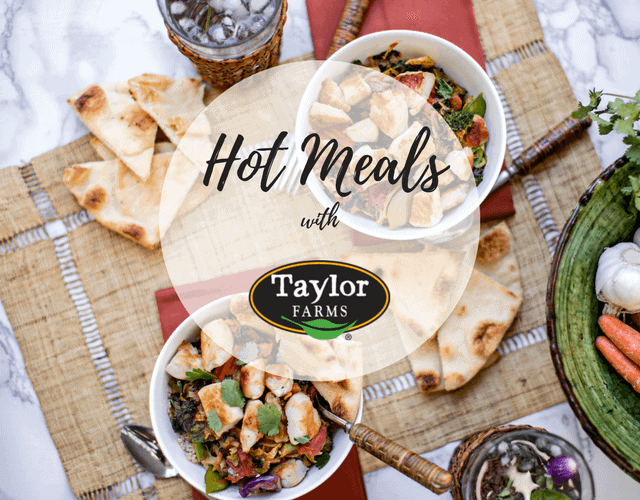 Fast and healthy. That's what I want and need! Healthy, delicious meals in a fast, easy, and convenient package. Thankfully, there is a new trend in providing healthy options in convenient packaging, and I'm seeing new offerings at all of the produce shows. Farms and produce companies are really in sync with their customers, and Taylor Farms has been charging the way in offering more of these pre-packaged, pre-washed, pre-chopped categories.
I've been a fan of their Chopped Salad Kits for a long time, but with the cooler weather, I want more hot options. I've started trying Taylor Farms Stir Fry Kits, with their delicious combo of veggies that is truly packing in my veggie quotient for the day. With busy lives and demands from all life aspects, it is so important to have something easy and quick that won't sacrifice your – or your family's – health. Plus, the convenience is really key to me.
I used to buy all of my stir fry vegetables separately, wash them, chop them, then put everything together. Now I don't have to spend hardly any time in the kitchen creating a healthy, tasty stir fry!
Taylor Farms Stir Fry Kits now come in five delicious varieties and I customize them as I please. A great tip is to simply add a protein like fish, chicken, or steak. Sometimes I go for just the vegetables for a vegetarian option and I add some tofu or portobello mushrooms. I've served these over rice, quinoa, and noodles. The possibilities are only limited by your imagination. I bet you could make a great ramen out of one of these, too!
So, allow me to introduce you to the fantastic five Taylor Farms Stir Fry Kits!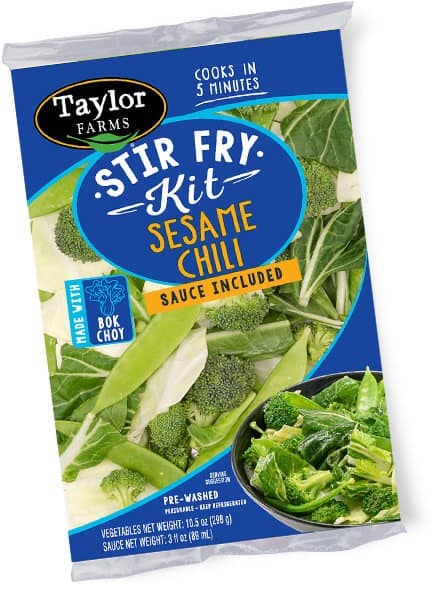 First up, is the Sesame Chili Stir Fry Kit – this one goes really well with chicken, in my humble opinion. All of the veggies (bok choy, broccoli florets, cabbage, peas) are pre-washed, pre-chopped, and ready to roll. The Sriracha Sesame Ginger Sauce really kicks these veggies up a notch!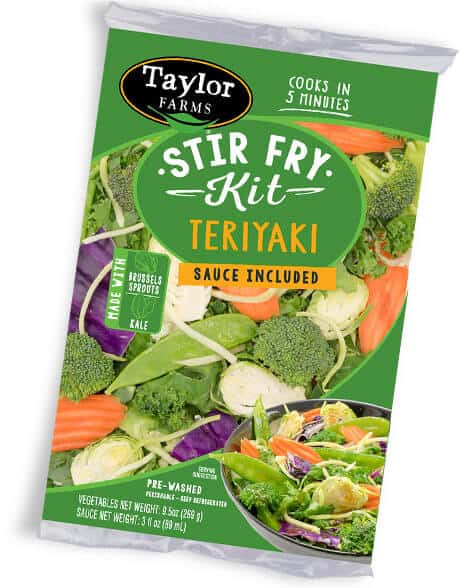 Next, we have the Teriyaki Stir Fry Kit – a classic flavor that I always love. The cabbage along with the broccoli, brussels sprouts, kale, carrots, and peas is perfect. The Teriyaki Sauce pairs well with these veggies and also makes a great sauce over any additional proteins, too.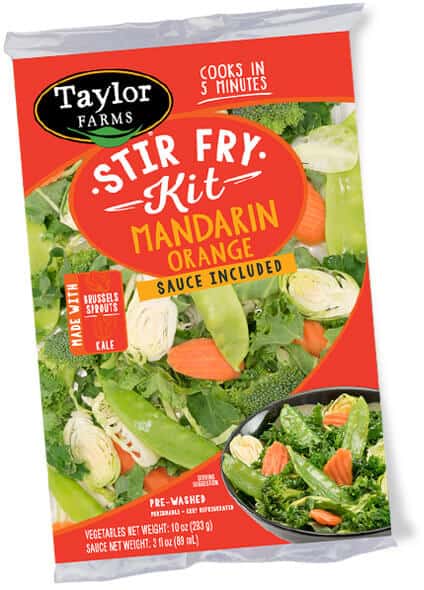 The Mandarin Orange Stir Fry Kit comes with a fresh blend of carrots, brussels sprouts, broccoli florets, and snow peas. The Orange Sauce adds a sweet, citrus-y bite. Another fresh and delicious meal in under five minutes.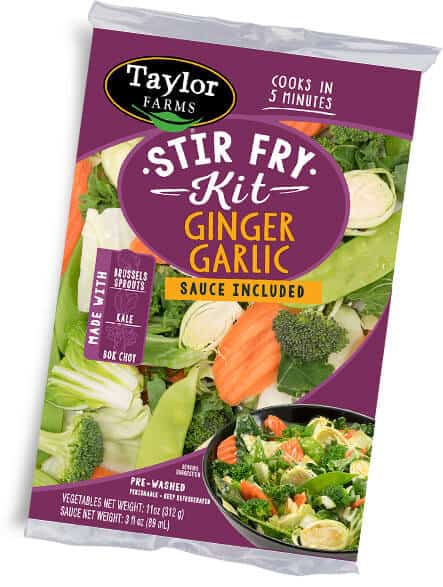 Now for one of my personal favorites, the Ginger Garlic Stir Fry Kit – a blend of kale, broccoli, brussels sprouts, bok choy, cabbage, and carrots. The Ginger Garlic Sauce is garlic-heavy, sweet, and really tasty! I love to serve this one over brown rice with salmon. YUM!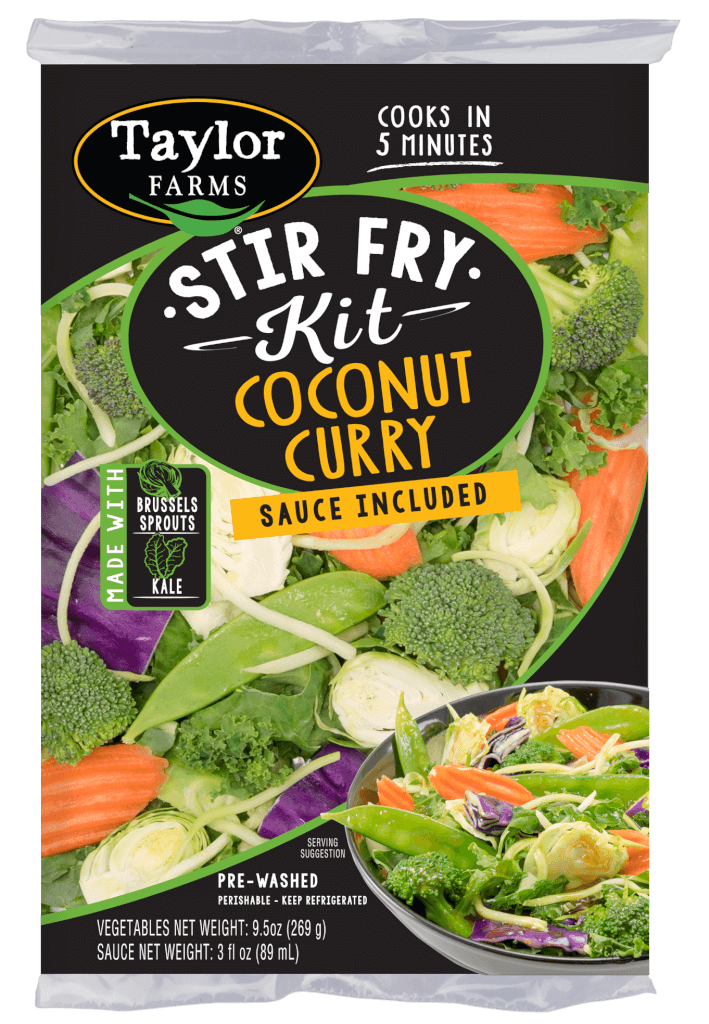 Introducing the NEWEST member of the Taylor Farms family – the Coconut Curry Stir Fry Kit! I seriously love a good curry, but it takes forever to make. The idea of doing this in a snap is so exciting to me! And unlike ordering a curry from a take-out, I know exactly what's going into the dish - healthy veggies! Watch the video and check out how we made it.
I love having healthy meals in such convenience. Thanks again to Taylor Farms for always listening to your customers and what we busy people need in our lives. And thanks to YOU for stopping by and seeing what's new and 'hot' at Farm Star Living!
Until next time – hope to see you on a farm!

---